Eddie McDougall, chairman of the first-ever Asian Wine Review and host of The Flying Winemaker TV series, on how the guide puts Asian wines on the map. By Jethro Kang.
How did the Asian Wine Review come about?
When we were filming The Flying Winemaker TV series, we were travelling around all the wine regions in Asia, and a big part of that series is exploring wine regions that no one has ever heard before, thinking about how it's going to impact regional wine consumption, and thinking a little further ahead that if one day, when they are starting to produce really exceptional wines in Asia, people living within the region will be drawn to drinking more locally, kind of like the trend you see with food. People are more interested in farm-to-table these days, people are more interested in local craft beer, so there's definitely a movement towards people wanting to navigate a little closer to home when it comes to making eating and drinking choices.
What challenges did you face in convincing wineries to participate?
Language is the first barrier that we came across. You think about India, there are so many languages, whether Hindi or local dialects. They're not that strong in the English language, same with a lot of the Chinese and Japanese wineries, unless they're part of a bigger organisation or have a Western influence. They're much more difficult to seek out. People in the first year are also very cautious – they want to see what happens. After the first year people were really impressed by the fact that a great winery like Chateau Mercian took our Winery of the Year, which was very well deserved. It's that sort of very high standard that encourages other wineries to participate.
How would you compare the viticulture and winemaking techniques in Asia to the rest of the world?
The commercial ones will always remain fairly scale-driven. Even with them there are always wine projects that are hiding in the corner that no one ever hears about. So they do exist, but I think the Asian winemakers will latch on to trends much faster than the other countries because a lot of the Asian winemakers are trained overseas; they've gone to Australia, the US or France where essentially they've immersed in the history or old winemaking styles, the revival of ancient winemaking styles to new techniques. In places like Japan there are some really interesting pinot noir producers in the Hokkaido area who have a great organic philosophy, very strong attention to detail, and you've got guys in Bali who are doing a great fortified style of wines using old solera system methods, and you've got a really simple sort of white winemaking that is done exceptionally well in India. So there is a wonderful spread.
Viticulturally, I think it will never be the same as anywhere else. Harvest can happen almost twice or three times a year due to tropical conditions and the grapevine cycle being quite short. So applying traditional techniques or varietals to that cycle of grape growing doesn't necessarily work. We've got to find what works during the short growing season and this is why, for the moment, the ones that are having a lot of success are the ones like colombard, sauvignon blanc, verdejo, viognier, chenin blanc. These white wines are doing well in Asia because they have a really short ripening period for them to accumulate all the flavours. They also have thicker skins and are less prone to disease. You think about the reds: red wines have a longer maturation time particularly, regardless of it being cabernet sauvignon or an early ripening grape like tempranillo. There're a lot more elements that come into play with red wines to make them really great and I think no one has really found that yet.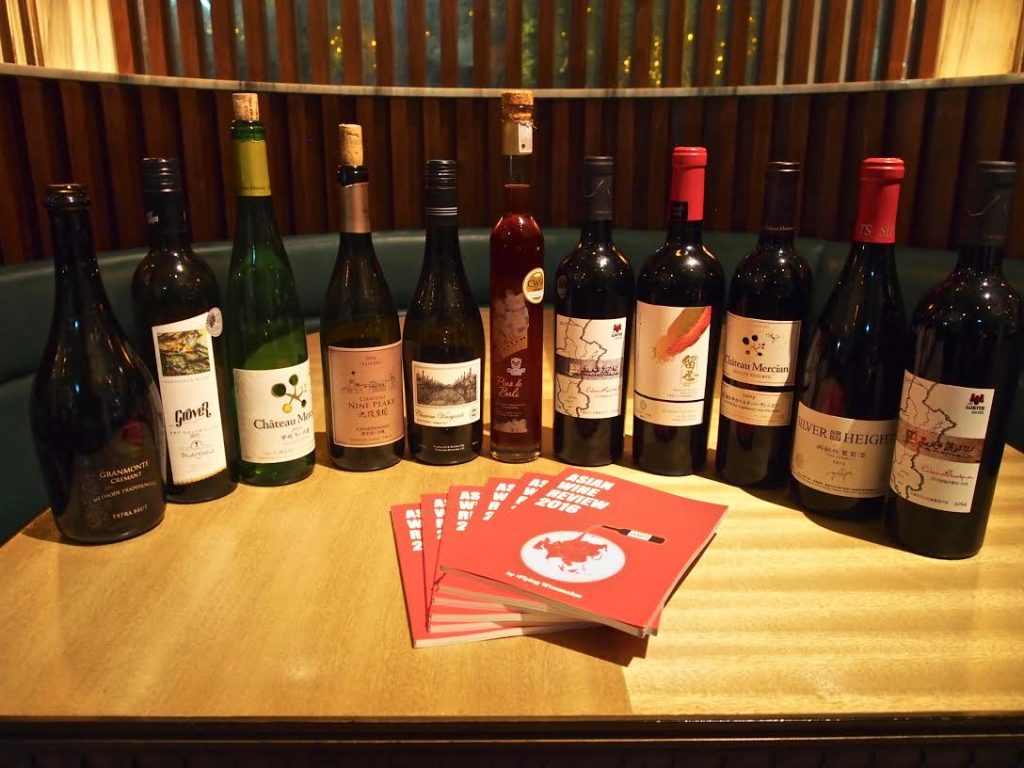 Which do you think is the most promising Asian region for wine?
It's hard to go past Japan in terms of consistency. It's just part of their way of life. Japan is very meticulous in everything they do, from making a Sony Walkman to producing a bottle of pinot noir or chardonnay. I think that high level of consistency, which is what Asia needs as a wine region now, only creates room to become more creative or create wines of more complexity. On a more mass scale, China is obviously the golden egg for a lot of people, but I still think places like India, in Nashik or the Nandi Valley, are quite promising in the fact that they can drive a lot of wine tourism for locals. People can drive out for a couple of hours and be in a beautiful wine region, sitting there watching the vines, having a glass of wine and some cold cuts or local flavours, and enjoy that kind of Napa Valley cellar door experience. That's something that's also quite important to the wine industry – it's not only what's in the bottle, it's also about the full service package as well.
Do you feel there's pushback from the trade when it comes to Asian wines?
Going back five years ago, I'm sure there would have been a lot of pushback. But now after we've introduced what we do, and people have seen the successes of these places, people are very open to it. Particularly the Asian sommeliers, they really are Asian at heart, and they want to see their own kind do well. They want to promote what's relevant to them. That's no different to what a French sommelier is going to do for his own countrymen's wines, a young Asian somm is going to be a champion for Asian wines. The pushback is not so much at the sommelier or trade level, it's more at the consumer level at the moment. And that's largely driven by the fact that someone has taken a holiday in somewhere like Bali, they bought a Balinese wine 15 years ago, had an awful experience, and then just said, "No. Never again. No more Asian wines. No more Balinese wines. I can't do it anymore." And that's all it takes with wine, just one experience and it's all over. So hopefully now we're in a position where we're entertaining a lot more first time experiences, and getting people better wines on the first occasion. By doing that they'll come back for a second taste and they'll be more inclined to support and taste the local produce.
---
Download the Asian Wine Review at asianwinereview.com