Bangkok goes Brooklyn with this neighbourhood-style cocktail bar. By Holly Graham.
"In a city that pays a premium to presentation and photogenic drinks, the focus here is on the liquids in the glass," says Eric Stephenson, co-founder of new Bangkok neighbourhood bar The 88. "We're the first American cocktail bar in Bangkok, so it's only fitting we pay homage to the role American bartenders have played in bringing cocktails to every corner of the globe."
Stephenson, who co-founded the bar with Minway Chi, founder of alcohol distributor Bootleggers, is purposely sticking with classic cocktails, including his personal favourites. "Some are more obscure and forgotten and some are modern day classics, but we feel each one is a staple. We're making them historically accurate with some slight tweaks – but I'm talking elevations like a teaspoon of secondary spirit, to boost up some flavours."
Stephenson insists he's not taking credit for any of these drinks as the menu is designed to educate. "We're referencing where the drink is from, what book or bar is was taken from, what year and which part of the world it was created. It's a lot of fun to be able to introduce these drinks to people who haven't had them before."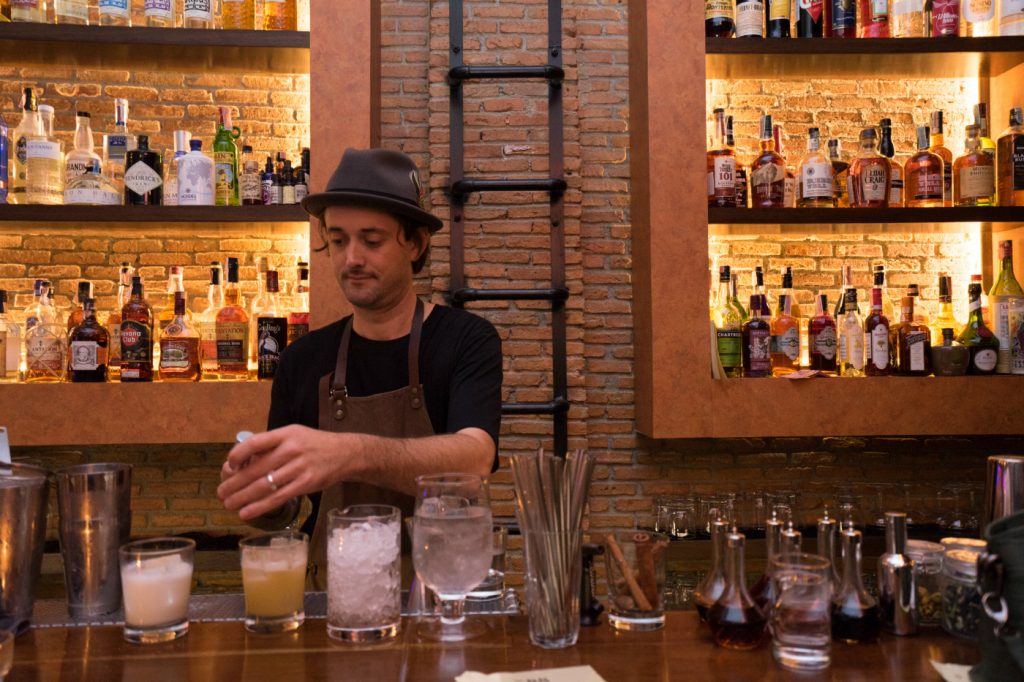 The 88 is the everyman establishment not far off what you'd find on a Brooklyn street corner. Classic rock and roll, zero pretension, good chat and good drinks. "Later in the evening it might get a bit louder with occasional sing-alongs, but that's what makes it a fun place to hang out. We want to break down the barrier between bar and patron." There's grub too, all-American classics including something Stephenson is pretty chuffed about – a mac and cheese that uses his grandmother's recipe. Decor is a mish-mash of prints from classic cocktail books and antique mirrors.
Stephenson is a New York native, and started bartending in the city, then moving around the world, before returning to Asia with La Familia in Cambodia. Having had some previous encounters with Chi, the pair decided the timing was perfect. "There's a great synergy between us. We arrived at the same place regarding expectations and concept quickly. I'd been itching to do whatever I wanted after so much consulting."
"We want to break down the barrier between bar and patron. That's what makes it a fun place to hang out"
As would be expected, products on the back bar include plenty from Bootleggers own portfolio. "We're not using products that are unfamiliar to the Thai market. We're using a lot of products from Maison Ferrand and The 86 Co. Diplomatico is popular and agave-wise, Cimarron and Alipus are doing well. We're pouring a lot of rye, especially Rebel Yell, which I love as it's great bang for your buck." Then utilising the great produce Thailand has to offer, The 88 is making everything from orgeat to falernum in-house.
Risky it may be, but the team have a wildcard up their sleeve. The 88's second floor, due to open in the spring, is a stark contrast to its ground floor counterpart. "It's a small space in which we want to present an elevated cocktail experience. More of a 'Sit down and let's get nerdy with these drinks' experience."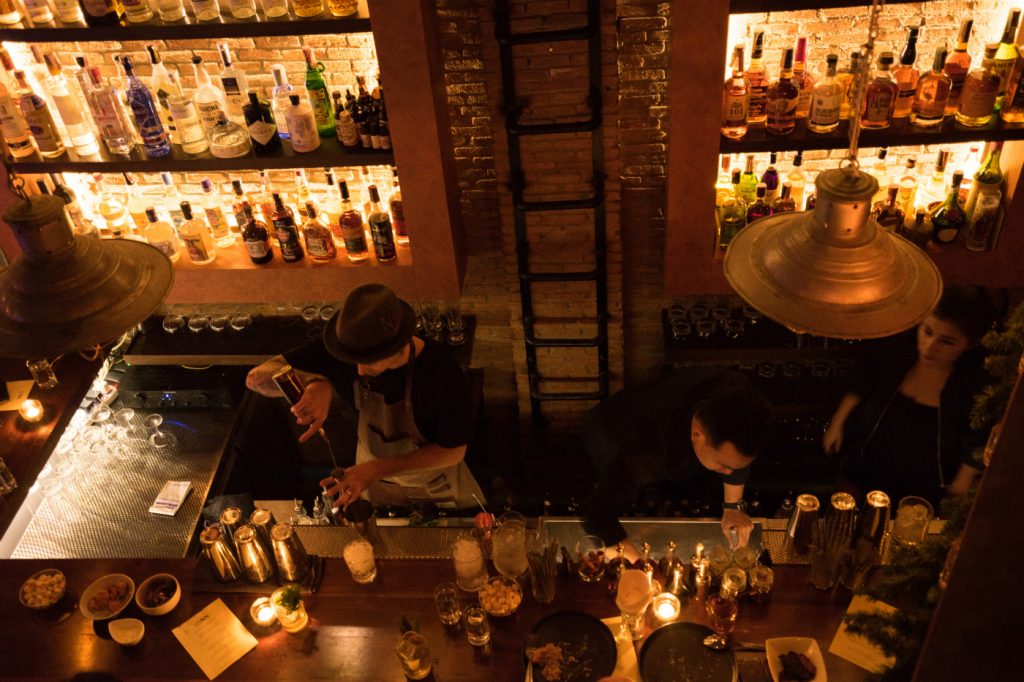 Using vintage glassware from the world over and eccentric market-sourced local trinkets, the second floor is a place for the team to have fun with cocktails and showcase their skills. Stephenson says: "The focus will be on flavour pairings and a place to have more fun with our drinks. If someone's looking for an intense experience, come upstairs. Downstairs is casual cool but upstairs will be edgy cool, serving completely original drinks."
Stephenson acknowledges they're throwing a concept into a part of the world that may not immediately take to classic drinks that aren't reliant on aesthetics, but says: "We've made a place we have fun working at, and that's trickling down to the team and to the customers. In a market that's so competitive, we're not actually trying to compete. In any part of the world that's an emerging drink market, it's important to take a step back, go back to the fundamentals and open up a world of great drinks that have been around for a hundred plus years."
Precarious it may be, Stephenson thinks the set-up of the bar is a living metaphor for how any bartender should progress. "The 88's foundation is the ground floor and the concept for the second floor is built upon that. It's important to master the fundamentals and then we can get experimental upstairs – instead of starting with the flashy stuff and working our way backwards. We're literally working from the ground up."
Recipe (Click to view)
Saturn
---
The 88 88 Surawong Road, Bangkok, Thailand. +66 087 663 1365, fb.com/88Surawong.