This post is sponsored by Patrón
Meet the finalists headed to Mexico for the Patrón Perfectionists global final in the third part of a four part series.
Patrón has announced the 15 finalists headed to the Hacienda in Guadalajara in 2022 to compete in the Patrón Perfectionists global final. With competitors from all over the world, we take a look at the winner on their "road to Mexico", based on the distance they'll travel to get there, their winning drinks and more.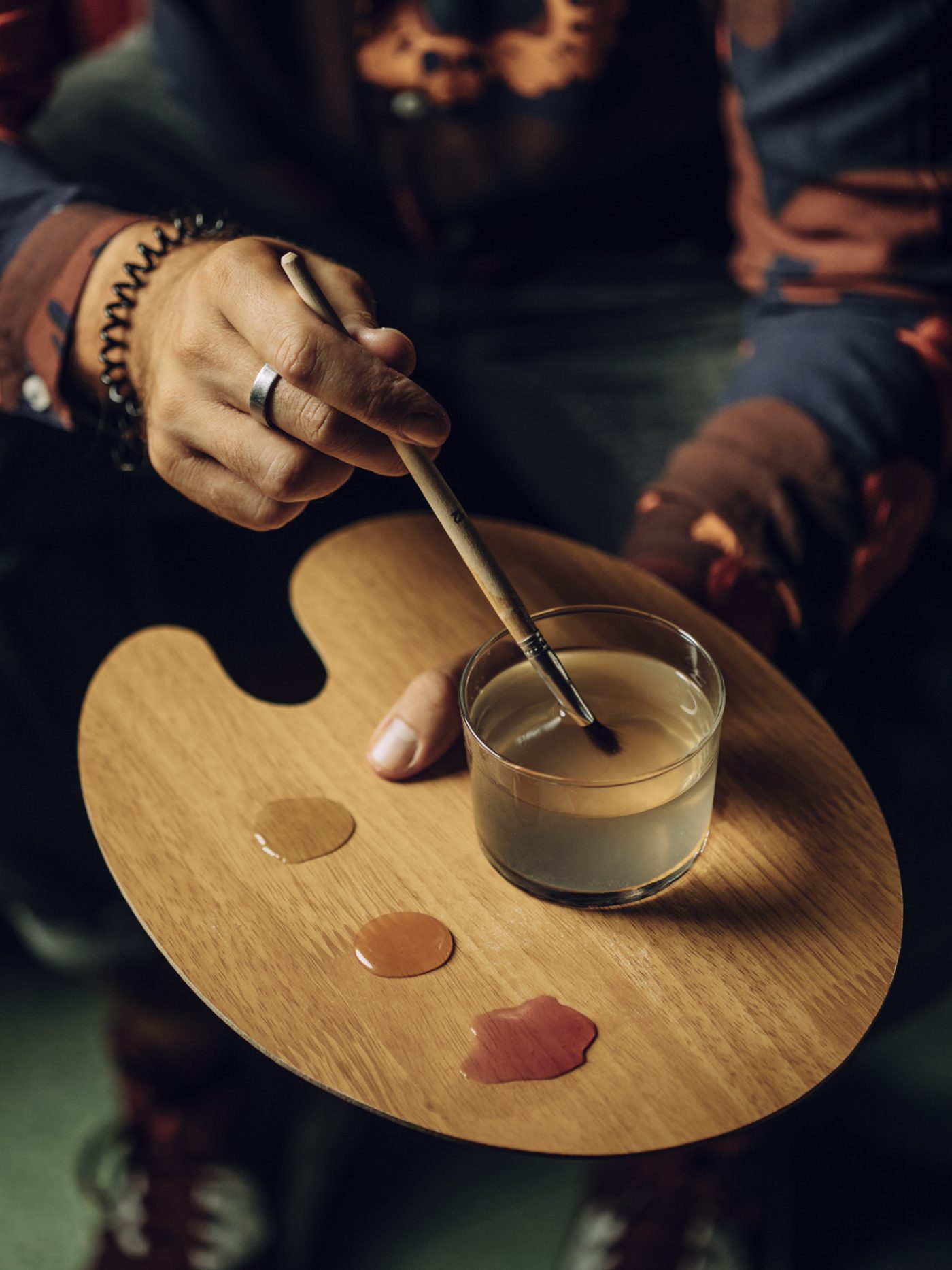 Wilson Pires (Barcelona, Spain) 
Distance from Hacienda: 9,251km
Cocktail name: Paloma Negra (Patrón Silver, St Germain Elderflower liqueur, grapefruit cordial, chilli liquor)
From Faro, Portugal, Wilson began bartending in 2012 with Celebrity Cruises. Since then, he's travelled the world to work and learn from the best: Tales & Spirits (Amsterdam), Guilhotina (São Paulo) and Floreria Atlantico (Buenos Aires). Back in Portugal, he has just launched his own canned cocktail brand called Verso. 
The Paloma Negrais named after a song created by Chavela Vargas, inspired by the work and life of Frida Kahlo. Each of the four ingredients were inspired by four of Kahlo's paintings, bringing to life the emotions expressed in those particular artworks. In Self-Portrait with Cropped Hair, Frida wanted show that her character went beyond her look and style, and that a woman should be admired for her values and personality, therefore Patrón represents her empowerment and strength. St. Germain reflects Frida's love for animals and her connection with the nature with its fresh, flowery and vibrant flavour for Self-Portrait with Monkey and Parrot. Chilli liquor represents her love for Diego, despite all their fights and the betrayals for painting Frida e Diego Rivera In Frida's painting The Broken Column, she paints about the bus crash she was in that broke her column and changed her life, so Wilson uses grapefruit cordial to evoke the bitterness and sourness she must have felt.
The cocktail itself also represents a painter's palette, accompanied by a paintbrush and edible colours to paint the glass or the liquid itself, giving drinkers a chance to become an artist while enjoying the Paloma Negra.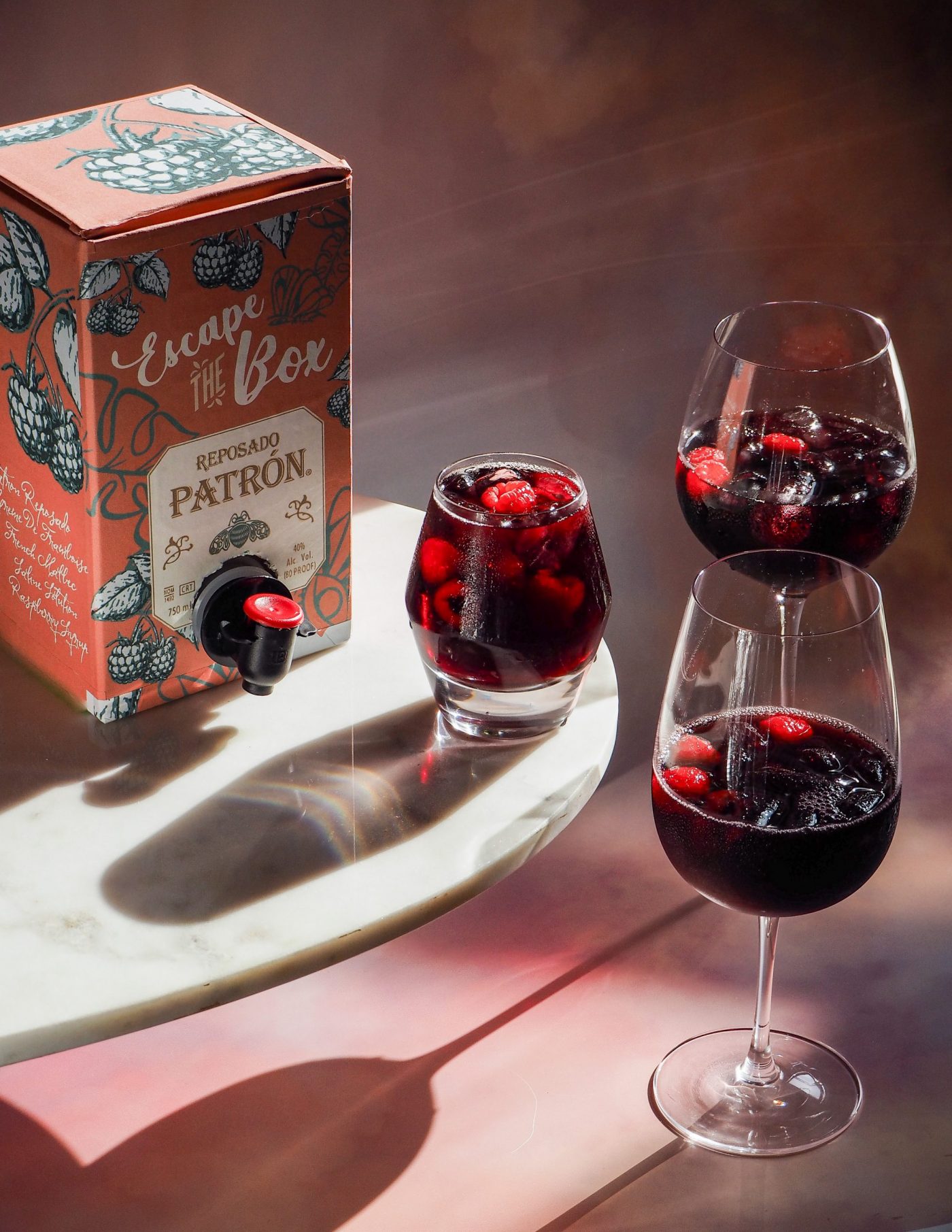 Kat Stanley-Whyte (London, UK) 
Distance from Hacienda: 9,050km
Cocktail name: Escape The Box (Patrón Reposado, Creme De Framboise, raspberry syrup, French Malbec, Saline Solution)

Bar Manager at Uno Mas, Edinburgh, Kat has recently risen to new challenges, turning the pandemic into a growth opportunity. Finding passion and motivation in agave-based projects, new creations, designs and collaborations, she has utilised lockdown to explore her creative and mixology skills. She has designed two murals for local venues, created illustrations for multiple clients as well as curated cocktail recipes for clients. Throughout her 11 years of experience in mixology and hospitality, Kat has developed a deep knowledge of agave spirits that sparked inspiration and her love for Mexican culture. 
Escape The Box is designed to be a contraption of connectivity, resourcefulness and community. Locked down and shut away during the pandemic, coupled with the uncertainty the hospitality industry has faced, the industry has still managed to push its creativity further than ever before. 
Escape the Box reflects the slow transition to being able to be around family and friends, host weddings and run off to faraway lands for a few days. The flavours of this cocktail are a reflection of this – soft fruity aromas on the nose, reminiscent of summer holidays in Southern France. Fresh berries, oak and toasted caramel is followed by a long, zesty, finish that transports you to a celebration of flavours designed to be shared and enjoyed together. Patrón Reposado marries with the raspberries, as well as the fruitiness of the Malbec, showcasing Patrón's naturally oaky, caramel palette. 
Using the bag in a box system, this cocktail is easily batched and delivered, with a shelf life of three weeks after opening. The box is made from upcycled Patrón bottle packing boxes, with Kat's illustrative flair inspired by the colours of Mexico.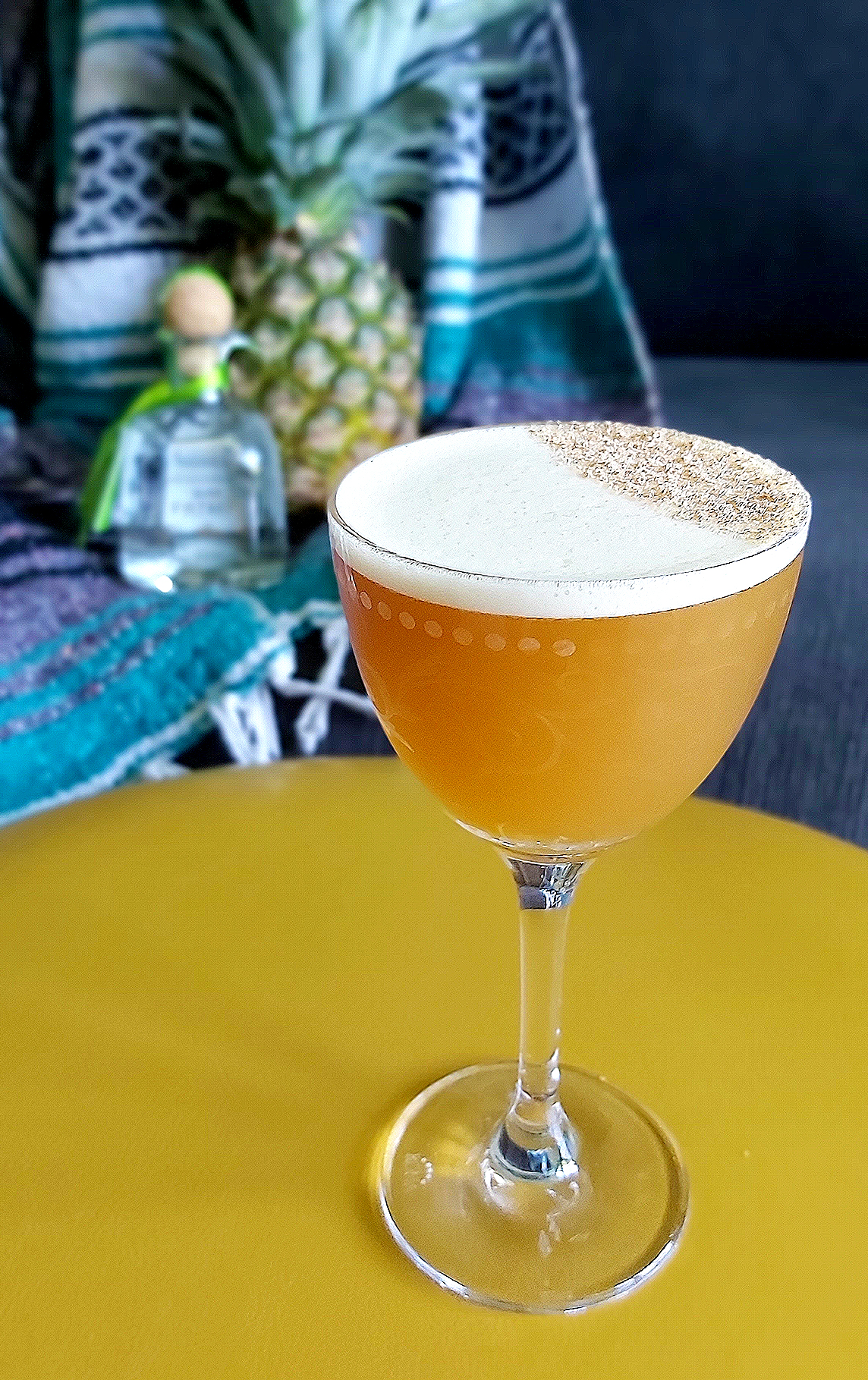 Marta Ess (Ottawa, Canada) 
Distance from Hacienda: 3,694km
Cocktail name: Golden Ratio (Patrón Silver, Martini Rosso, Amaro Lucano, fresh pineapple juice, fresh lime juice, rich sugar syrup, freshly grated nutmeg)
Marta is the senior bartender at Dear Friend in Dartmouth, Nova Scotia, where she moved to after bartending in Toronto for 12 years.
The cocktail is inspired by the theory of the "golden ratio", defined as a combination of proportions that exist in an almost perfectly measurable ratio and therefore aesthetically pleasing. The ingredients in this cocktail reflect most closely the mathematical formula to recreate the golden ratio. The Golden Ratio is an irrational number just above 1.6 obtained when a line is divided into two parts and the longer part (a) divided by the smaller part (b) is equal to the sum of (a) + (b) divided by (a). In this case (a) is the liquor which amounts to 2.375oz and (b) is the fresh juice, which amounts to 1.5oz. Post dilution, rich syrup is added to provide a backbone, a structure that's not necessary to achieve the golden ratio, but enhances it.

The nutmeg plays off the pineapple and herbs in the drink itself. The idea of achieving a golden ratio fell in tandem with the idea of making this drink easy to recreate and accessible to everyone.
To learn more about the other finalists, click below: