DRiNK's monthly round-up of new bottles in Asia. By Holly Graham.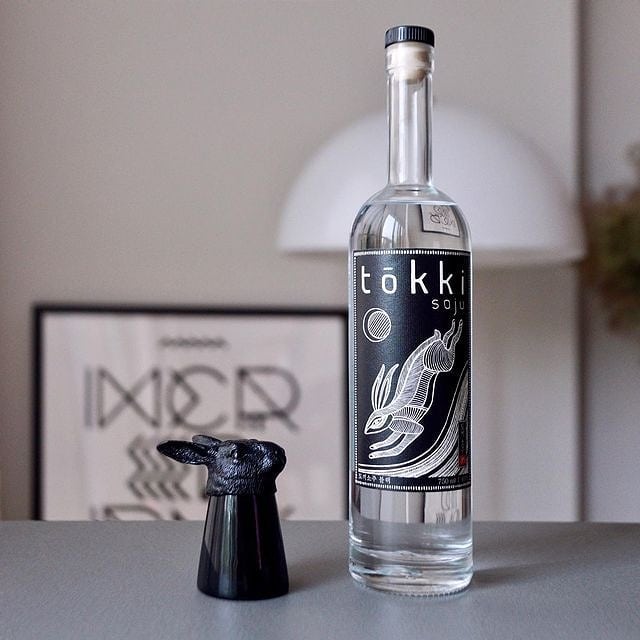 Tokki Black Soju
As detailed in our recent article on soju, mainstream green bottle sojus often consist of ethanol, derivative sweeteners and other chemicals. Tokki has reverted back to a more traditional soju production method using fermented sticky rice sourced from Chungju, Korea, hand-cultivated nuruk – a wild fermentation starter, yeast and reverse-osmosis filtered water. Tokki also incorporates Western science, equipment and technology into its production by using a copper still as opposed to a vacuum still and its storage and fermentation tanks are temperature controlled.
Tokki was founded by American Brandon Hill, who moved to Korea in 2011 which was the year of the rabbit – Tokki is the Korean word for rabbit – to study traditional Korean fermentation practices and distilling techniques. He then moved to New York where he was distilling whiskey and a Korean restaurant in Brooklyn asked him to create a traditional quality soju for their restaurant, and so Tokki was born, but is now made in Chungju, South Korea. 
On the nose, the rice really shines with a slight agricole-like funk. On the palate, the agricole notes are still present but no funk, as it gives way to savoury nutty notes, chased with vanilla rice pudding. Great sipped neat but would play well as an alternative in rum cocktails and highballs. 40% abv.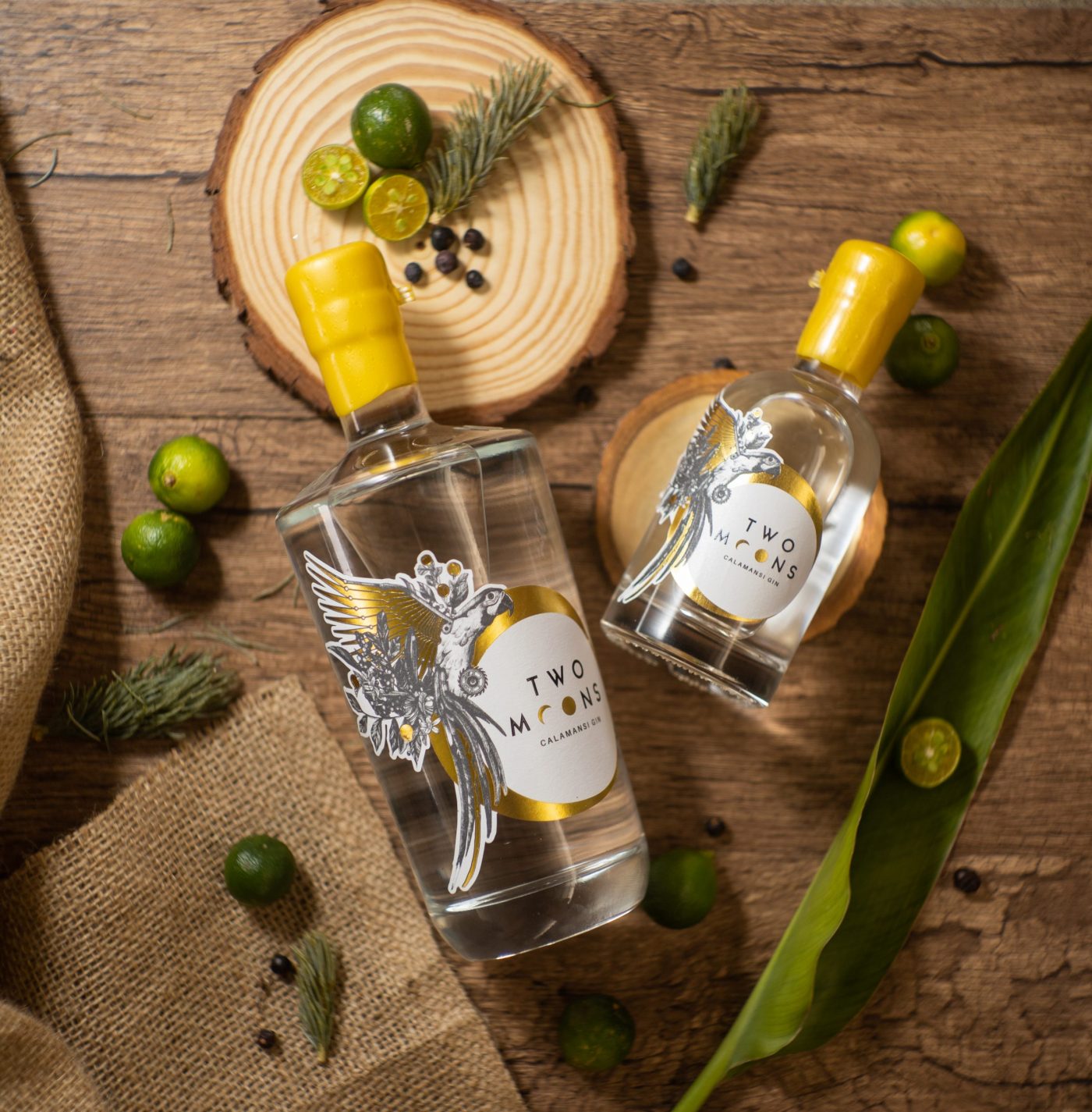 Two Moons Calamansi
Two Moons, one of only two fully Hong Kong produced gins, has released a calamansi gin. The citrus fruit, native to Asia, features along with just two other botanicals: juniper berries and a hint of spruce. Using calamansi sourced from Sheung Shui's Fu Kam Organic Farm in Hong Kong, the gin takes a farm-to-bottle initiative to showcase the city's produce. It's worth noting that The Collector's Edition comes with a sachet of artisanal sea salt harvested from Hong Kong's only working salt pan in Sai Kung, to accompany a salted calamansi gin and tonic and a nod to the popular Hong Kong drink of salted lime soda. 
On the nose, the gin shines with a scent of freshly expressed calamansi – and it's super fresh, not waxy or oily. On the palate, the calamansi continues to shine but it's not overpowering, and the juniper peeps through at the back. As suggested, would make a perfect salted gin and tonic, or would be great to sip on ice, too. 47% abv.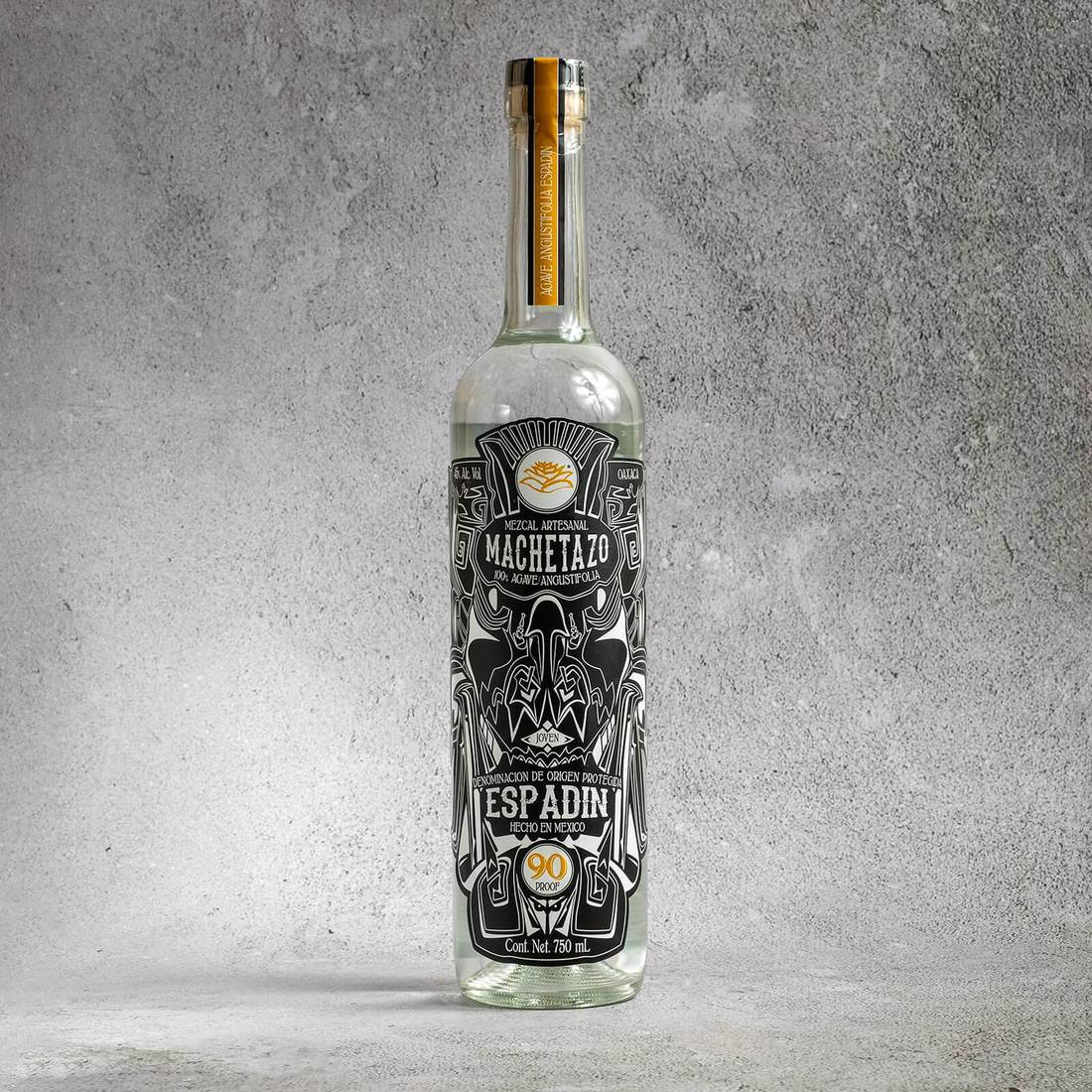 Mezcal Machetazo Espadin
Mezcal Machetazo follows a traditional mezcal production process that has been passed down through generations, and features three mezcal varieties from Guerrero, Oaxaca and San Luis Potosí in Mexico.
The brand imagines a story in which mighty warrior Machetazo – known for his strength and powerful swing of the machete – sought out Mayahuel, goddess of agave and the two fell in love. Mahayuel then offered Machetazo an elixir that poured from her heart for him to drink and in a drunken despair he asked her to make him a god so he could spend eternity with her.
Mahayuel could not grant this wish and Machetazo continued in solitude, searching for her by swinging his machete at every agave he saw. They say that with every failed attempt to find her, he produces Mezcal Machetazo in her honour, hoping he will see his love again.
The Mezcal Espadin is made from espadin agave native to Oaxaca and due to its high production, sugars, weight and volume at maturation between 8 to 12 years, it is the most commonly used agave in mezcal. On the nose Mezcal Machetazo Espadin is light and mellow, with a hint of black pepper. After a slightly creamy vanilla front, this pepper comes through on the palate as a deep savoury spice that tickles the edge of the tongue. This mezcal would be good for those not experienced in the category, but is not tame by any means. A sipping mezcal or potentially a base for a spicy Margarita. 45% abv.