Atsushi Suzuki is the founder of The Bellwood in Tokyo. The winner of Chivas Masters 2017 and DMBA 2017's Bartender of the Year reveals his favourite bars in Japan's capital. By Holly Graham.
Classic cocktail bar: HITOMI
A hidden gem located in Araiyakushi. This bar embraces tradition as the current owner Kenzo Sakamoto has kept the previous bar's name and decor.  Though it may take some courage to open that retro door at first, Kenzo makes sure that you have an amazing time with exquisite and delicate cocktails. Time flies when you're at this relaxing bar, especially when you're enjoying a conversation or two. HITOMI is definitely one of the best kept secret bars in Tokyo.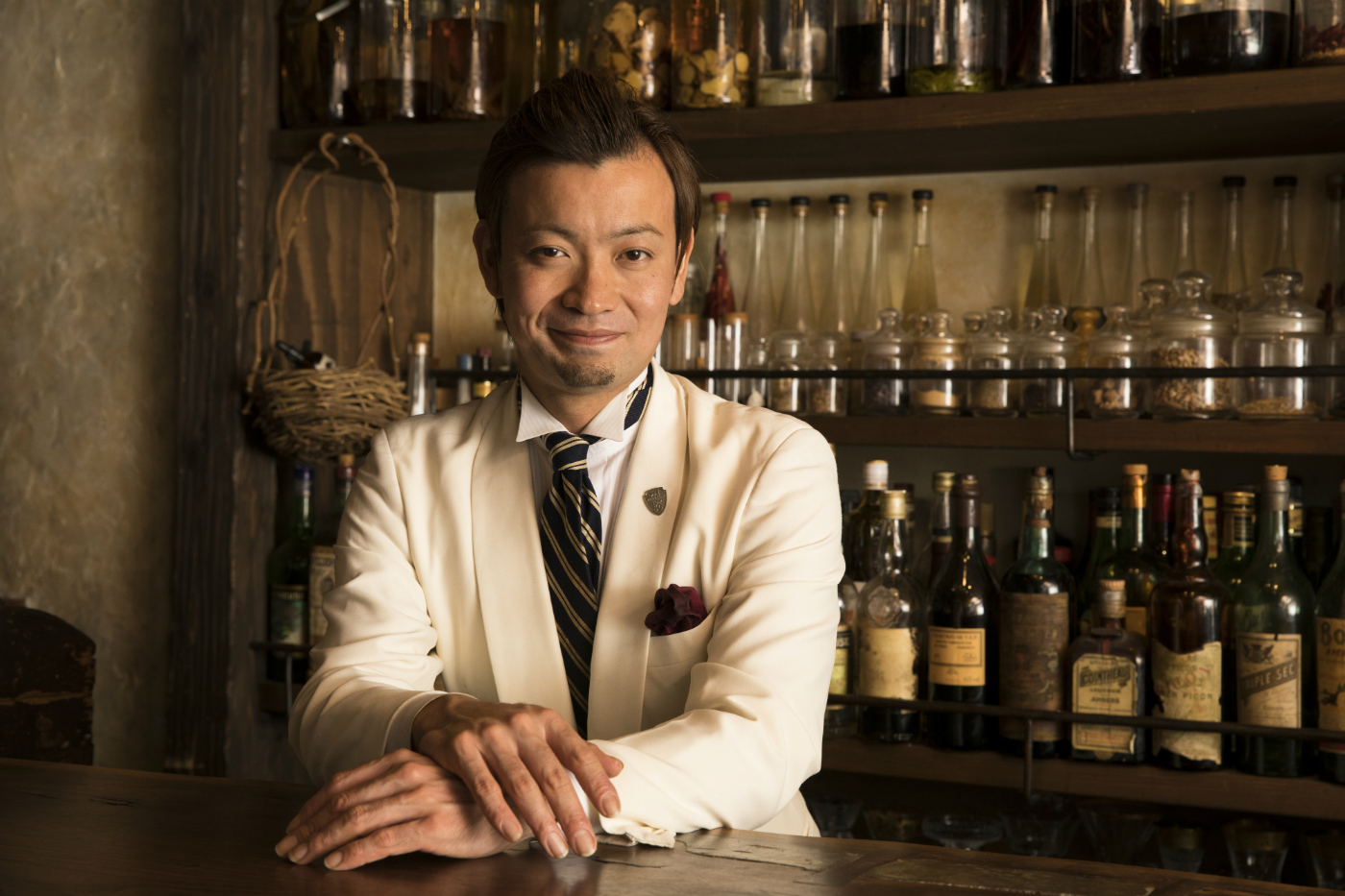 Innovative cocktail bar: Bar Benfiddich
World renowned bartender Hiroyasu Kayama offers a wide array of apothecary cocktails at Bar Benfiddich. Often using ingredients grown on Hiroyasu's family's plot, this eccentric bar serves both traditional elixirs and unique herbal liquors. Kayama's impressive collection of vintage liquor and Japanese absinthe is absolutely worth your time if you're around Shinjuku.
Wine bar: No. 501
This natural wine store has a tasting area hidden in the back that serves as a cozy bar. The staff are one of the highlights of each visit as their tailored suggestions based off of their array of knowledge will surely tickle your fancy. Whether it's falling in love with a new wine or rediscovering your favourites, you're up for a well-rounded wine experience.  No. 501 has an extensive list of wine, snacks, and a fun atmosphere – what more could you wish for?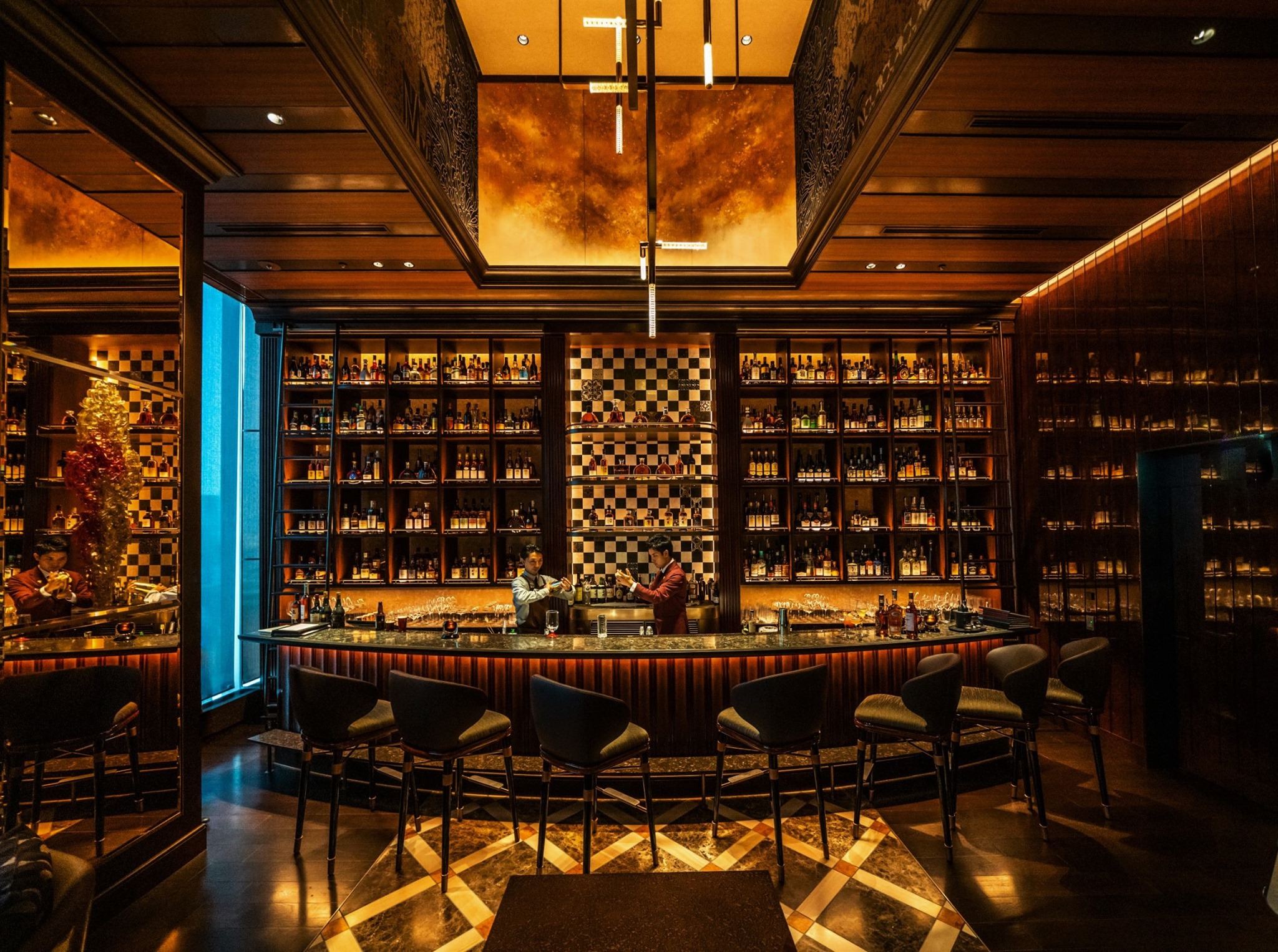 Hotel bar: VIRTÙ at Four Seasons Otemachi
Tokyo is filled with beautiful hotel bars that have stood the test of time, but time to introduce a newcomer. VIRTÙ just opened last year at Four Seasons Otemachi and doesn't just sell cocktails – it sells a luxurious experience. VIRTÙ is the epitome of opulence. Expect first class service and innovative cocktails at this modern bar!
Themed Bar: Liquid Factory
This bar is actually one of our close neighbours being just one minute away from The Bellwood.  It's themed around a factory that manufactures all sorts of liquids and designed to look like a small warehouse or factory.  This hot spot serves as a refuge from the craziness of the rest of Shibuya . Enjoy special signature cocktails and fun seasonal cocktails while bopping to trendy hip hop songs.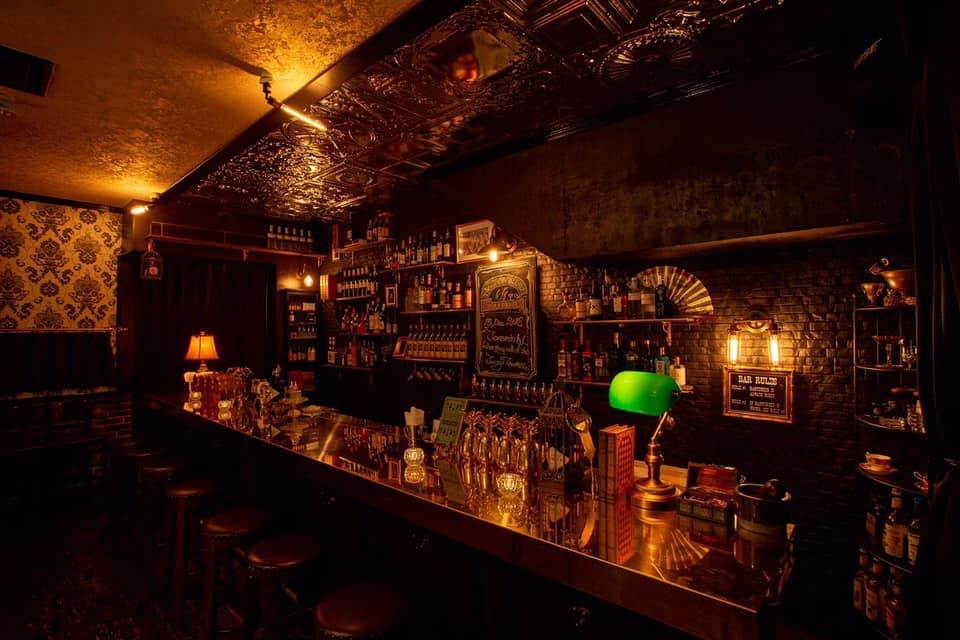 Bar run by a friend: Jeremiah
Jeremiah, a popular flair bar in Shinjuku, takes its name from the iconic "father of American mixology," Jeremiah "Jerry" Thomas. Their incredible performances are as impressive as their extensive and creative cocktail menu.  One drink is never enough at Jeremiah. I always get a little too carried away with my drinks here – I just love their hospitality! Flair bartending is not very common in Tokyo, so this spot is an unexpected but necessary addition to the Tokyo bar scene.
Bar that's been around forever: Eagle Suntory Lounge
Eagle Suntory Lounge opened its doors in 1966 and still continues to mesmerise customers throughout the years.  It's almost like time travelling; Eagle is one of those bars that allows you to experience the classy "good old days". As one of the senior, well established bars in Tokyo, Eagle definitely sets the bar high with amazing cocktails and bar food. Sidenote: Kenzo Sakamoto, owner of HITOMI, refined his craft at Eagle!