The bar's commitment to sustainability, ethical sourcing and the wider community has been recognised once again. By Holly Graham.
Asia's 50 Best Bars has awarded Bar Trigona at the Four Seasons Kuala Lumpur the Ketel One Sustainable Bar Award for the second consecutive year. Its innovative bar programme supports local farms and celebrates local produce, led by head bartender and bar manager Ashish Sharma. 
Ashish and his team seek out small producers of Malaysian ingredients to craft their menu of locally inspired drinks that support the local economy, including Dino Kelulut's organic trigona honey farm in Negeri Sembilan – the honey from which the bar takes its name and concept. Last year, the bar activated its brilliant hive-adopting scheme with Dino, allowing adopters to support a hive for a year and take home the unique honey produced by the stingless bees.
The bar also celebrates local products such as honey, jam, chocolate and bamboo travel kits made of bamboo through its retail area. But it's not just about local produce at Bar Trigona – the team also strives to minimise waste by finding a use for all parts of the ingredients at the bar. They also don't use single-use plastic straws, sachets, coasters or cocktail napkins and limit supplier packaging where possible, getting all fruits delivered in bulk.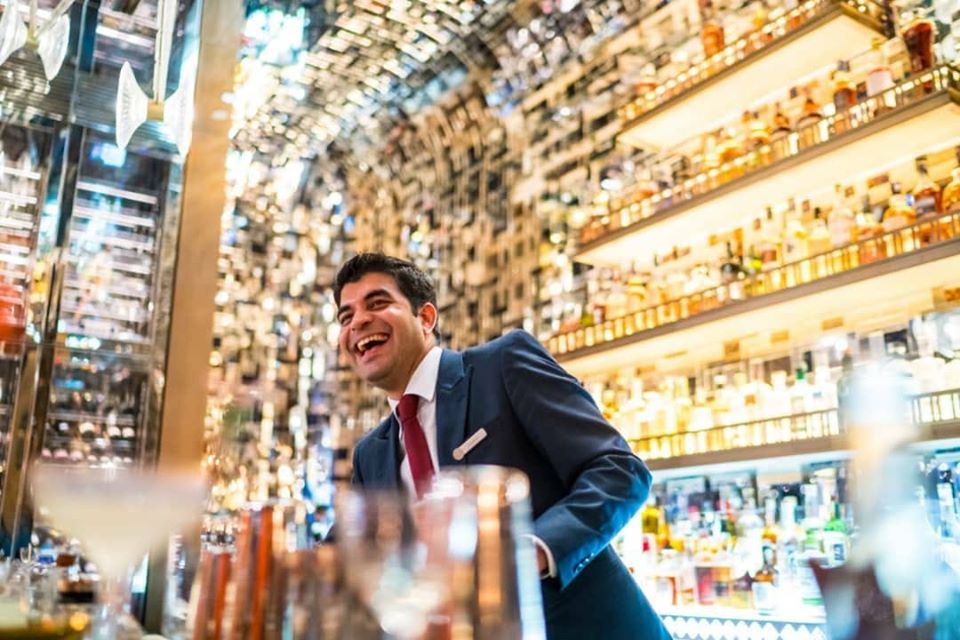 Bar Trigona is also an early adopter of Proof & Company's ecoSPIRITS technology, a ground breaking solution to spirits packaging that positively impacts both the environment and the bar industry by minimising the usage of glass bottles and lowering costs.
Of winning the award, Ashish said: "It rewards the hard work of my team who are truly passionate about operating sustainably and it is great news for us to be able to speak about something positive in this difficult period. Now is the perfect time to think about how we can all work more sustainably as we can now give it our full concentration – there is definitely more we can do." 
The 50 Best organisation awarded Bar Trigona – which scored a new entry at 40 on Asia's 50 Best Bars 2019 – based on an independent audit carried out by Food Made Good Global, 50 Best's sustainability partner. The sustainability rating of each bar is assessed using a system specially adapted from Food Made Good Global's restaurant rating, which has been used to assess sustainability for 10 years 
The award marks the first of a series of preannounced awards leading up to the virtual Asia's 50 Best Bars ceremony on May 14. Next week will see the announcement of the Michter's Art of Hospitality Award on April 30 followed by Altos Bartenders' Bartender on May 7. The Campari One To Watch award will be revealed during the countdown on May 14.