A look back at some of our favourite Mainland openings in the last year. By Elysia Bagley.
As ever, it's been quite a year of growth for China's booming bar industry, with venues popping up from big names and new faces alike from Shanghai to Chongqing. So let's get right down to it – these are the new Mainland spots that really turned our heads this year.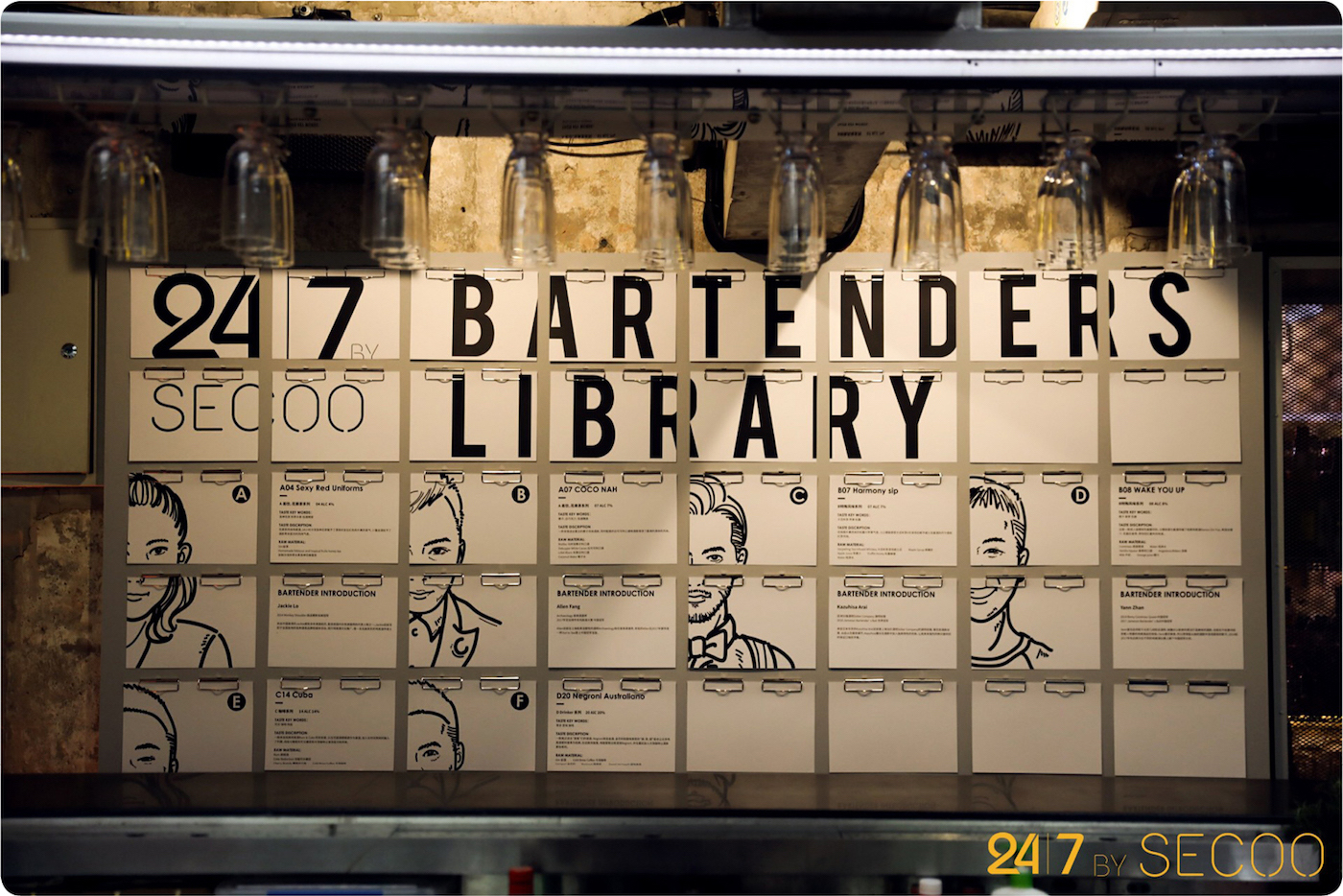 24/7 by Secoo, Beijing
Opened by China's luxury brand Secoo, 24/7 brought one of China's first tap cocktail concepts. Cement walls, white tiles, marquee menu and exposed metalwork give the space an uber-hip NYC street style vibe, and its collaborative mentality is a true gem for the industry: its menu features specially crafted tap cocktails designed by China bartenders far and wide, giving guests the opportunity to sample brilliant drinks from across the country without having to leave Beijing.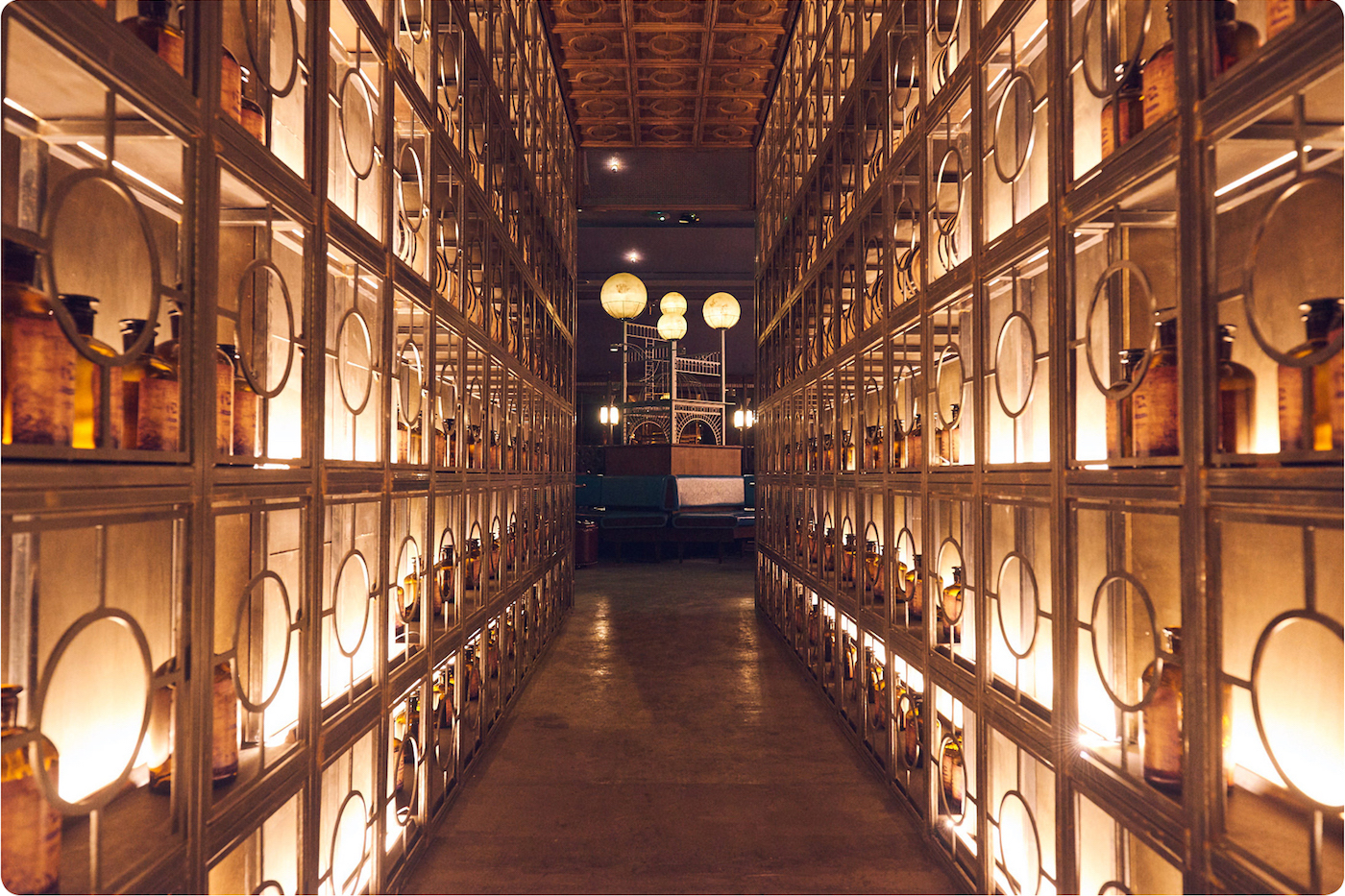 Atelier by Taste Buds, Shanghai
The newest concept from Shanghai bartender Daniel An and the Taste Buds group was the talk of the city from the moment it opened earlier this year. The winner of DMBA 2018's Design award, Atelier offers a winning barrel aged program and eye-opening collection of spirits in an absolutely stunning space on Shanghai's charming Julu Lu.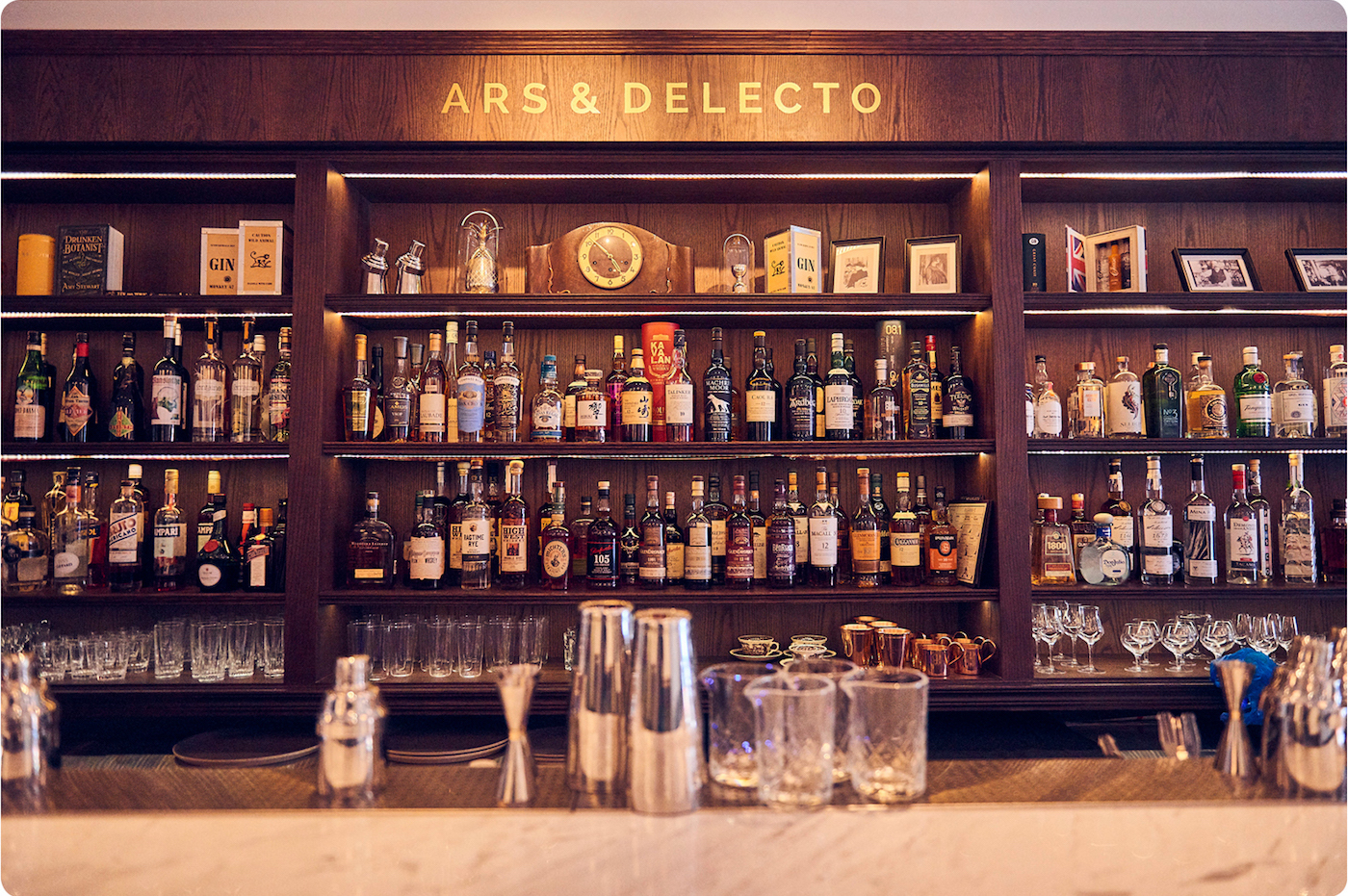 Ars & Delecto, Shanghai
Small Axe, the group behind Tokyo's Bar Tram, Triad and Trench – the latter of which ranks at number 16 on Asia's 50 Best Bars list – set its sights on China this year with the opening of Ars & Delecto in Shanghai, and it's been one of the most talked about spots of the year. High quality drinks and coffee and in a down-to-earth atmosphere is the name of the game here, not to mention an A+ bar team and oh-so-refined service.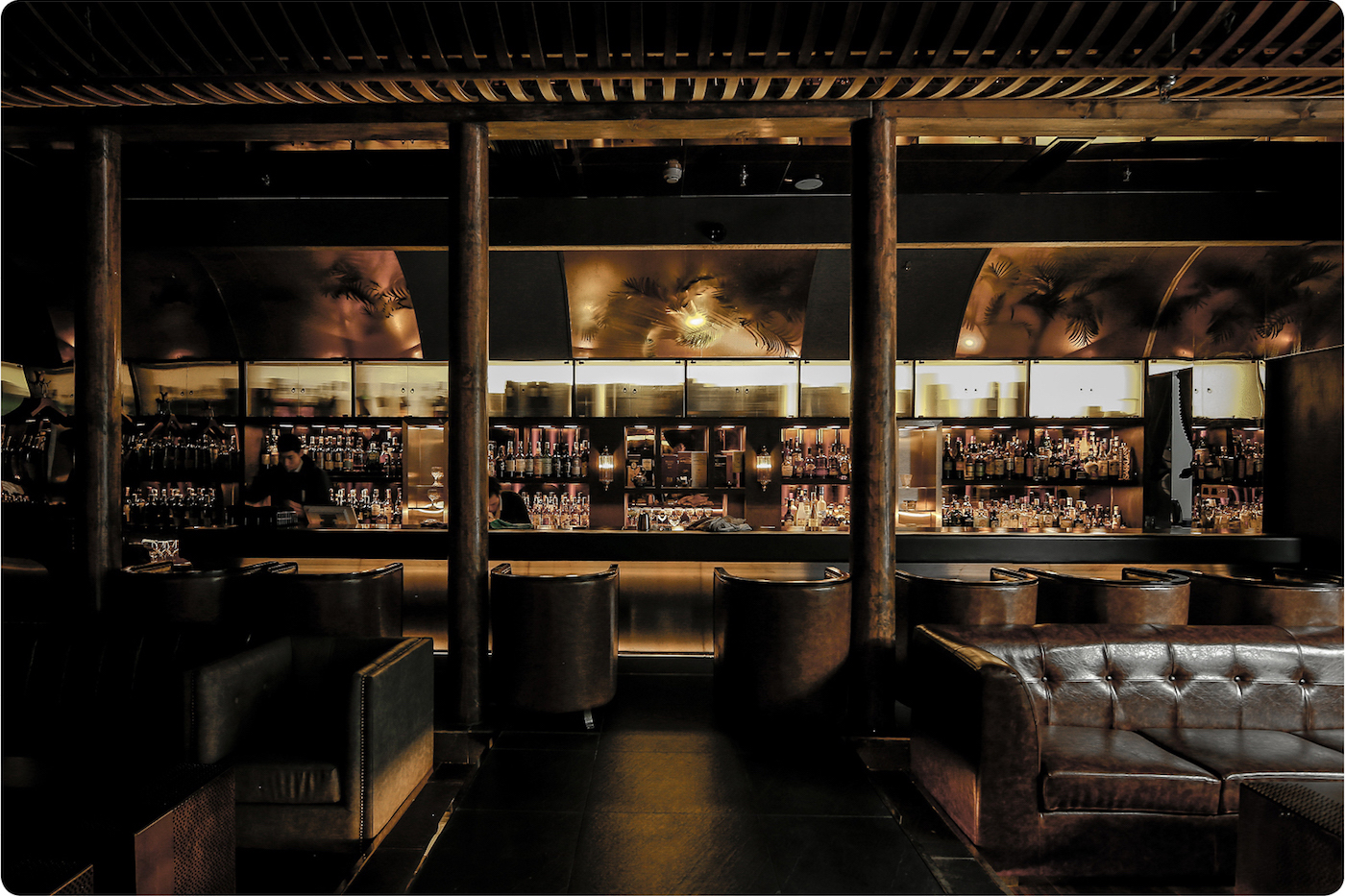 Bar Mu, Chengdu
After a highly inspirational stretch as part of the team at Star Bar in Tokyo, founder Nico Wang returned to China with aspirations of becoming a key player in Chengdu's young, burgeoning cocktail scene. Here, tradition and the present collide through not only the drinks, but the venue itself, which is spread throughout all four sections of a beautifully constructed siheyuan. Taking many notes from Japanese style bartending and service, Bar Mu delivers a contemporary cocktail experience through a classic lens.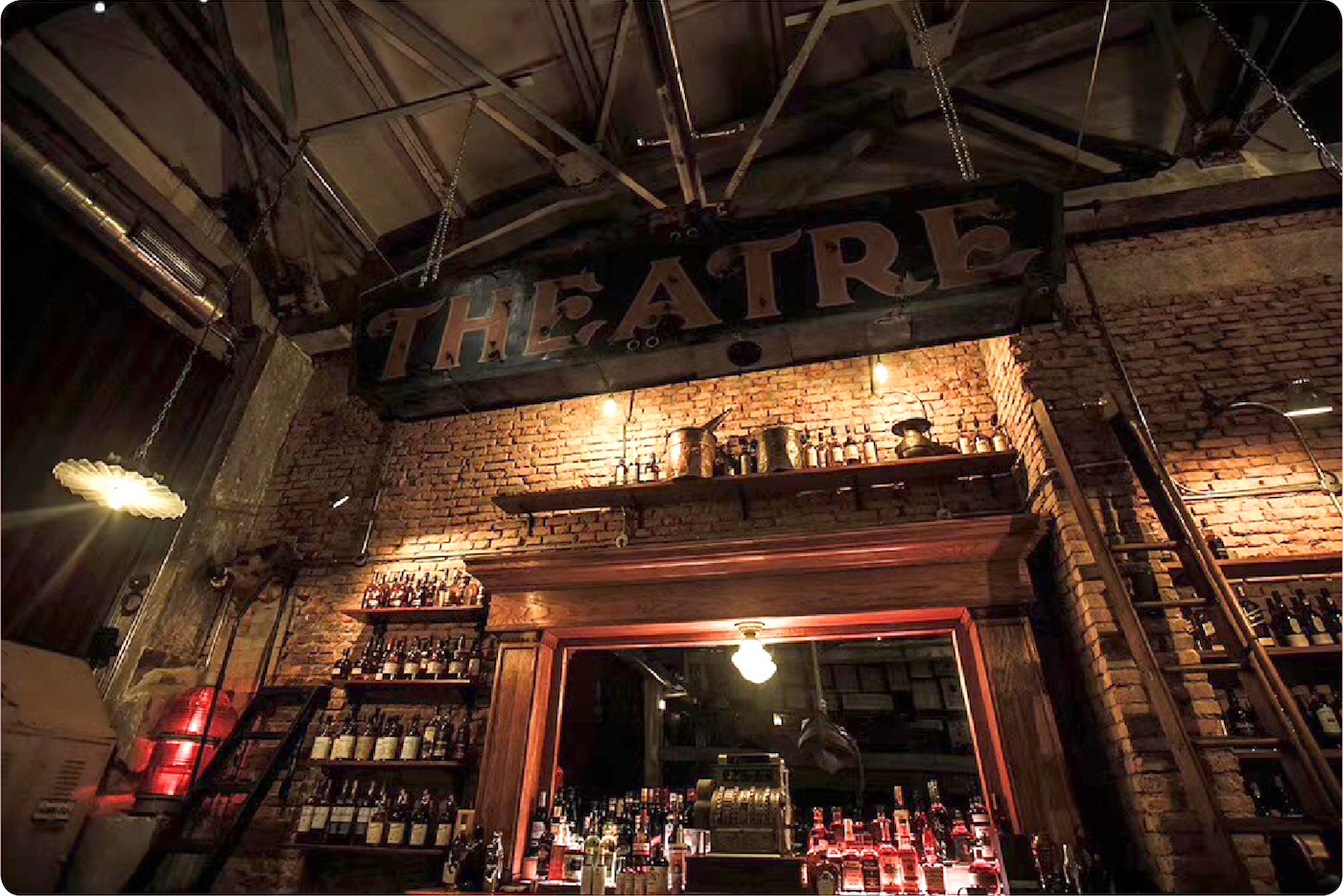 Bible Club, Nanjing
Tucked within an old silver coin factory in Nanjing, this speakeasy has been adding a new level of bar culture to the city with not only its cocktails, but by bringing in masterclasses and global drinking events such as Negroni Week and World Whisky Day to its patrons and the city's bartenders. A time machine at work, this 300-square-meter cocktail lounge goes far to recreate the 1920-30s American speakeasy feeling; even all of the vintage furniture and theatre-inspired decor on site is from the USA's Jazz Age – the owner collected and shipped it all over himself.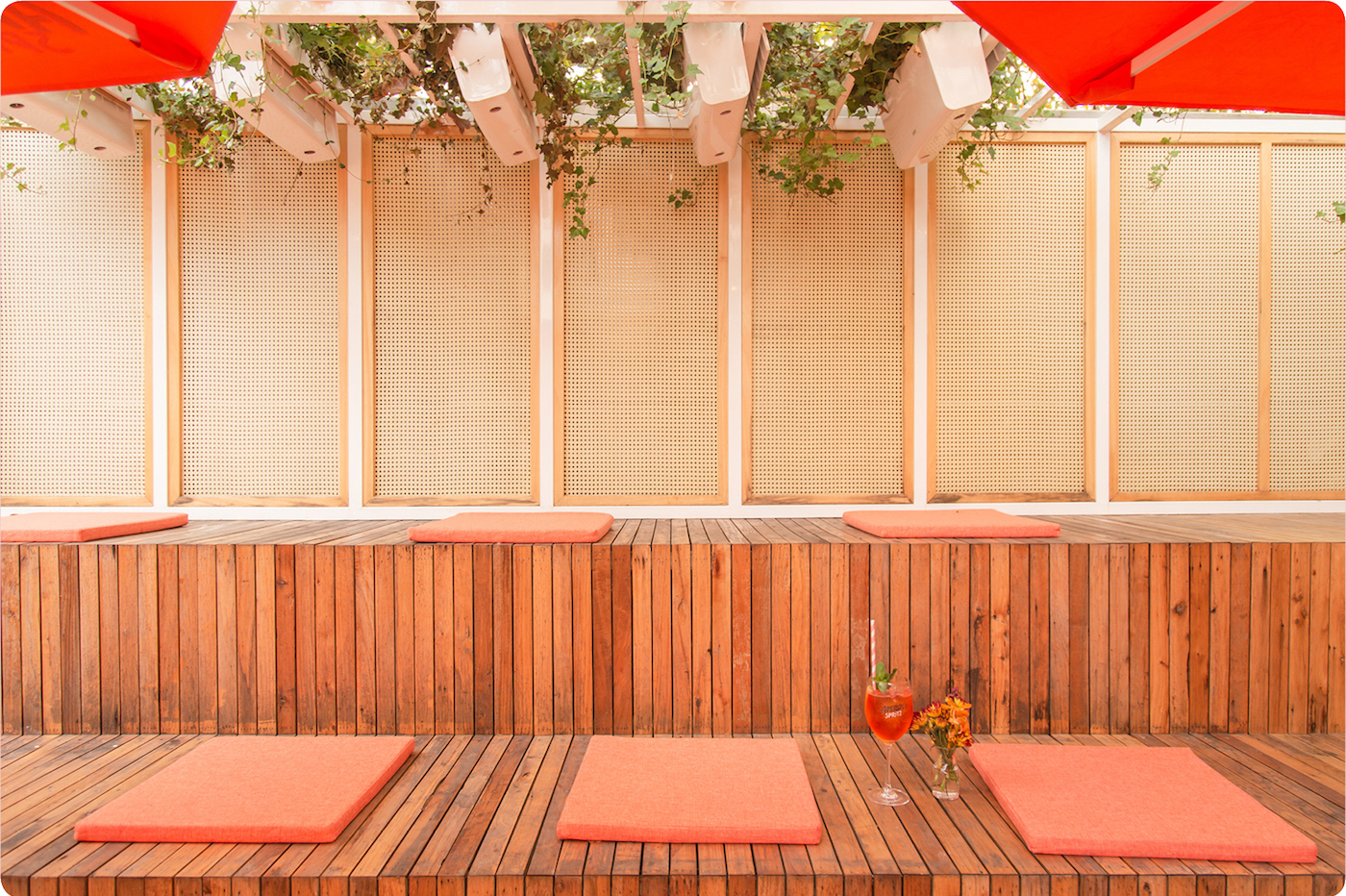 Bird + Bitter, Shanghai
The coffee and cocktails half of a two-part concept, Bitter is a quaint and unpretentious cafe-bar with a rotating menu of aperitivo-focused drinks to ease the way into dinner at Bird kitchen and wine just next door. Behind the bar you'll find the humble Ang Wei Hong – fondly known as Ang ayi – who went from Beijing housekeeper to bartender when Warren Pang (who initially consulted on the menu) asked her move to Shanghai to join the new venue. At Bitter, simple but well-executed aperitifs act as a means to draw friends together, rather than becoming the starring act themselves.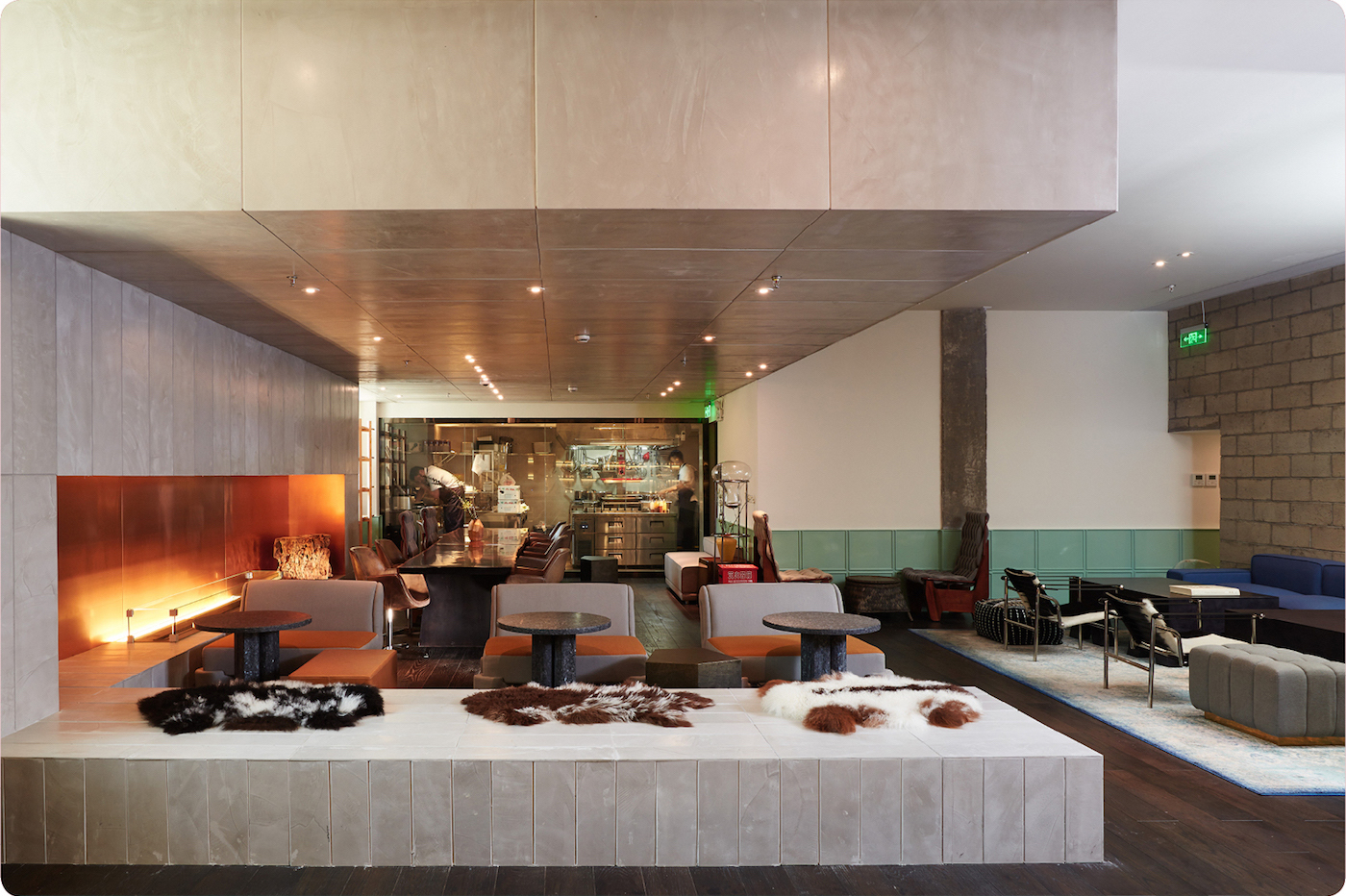 Blackbird, Shanghai
Last year's closing of the original Blackbird certainly saddened its fans, who loved its minimal design and signature cocktails – but it came back with a much larger space and a more ambitious concept. Located in the revamped lifestyle hub Columbia Circle, Blackbird 2.0 has different concepts on each of its floors: the first offers casual, shareable dishes and signature cocktails; the second, with Table Black and Bar Black, features an upscale cocktail-paired menu that's really one of the first of its kind in China.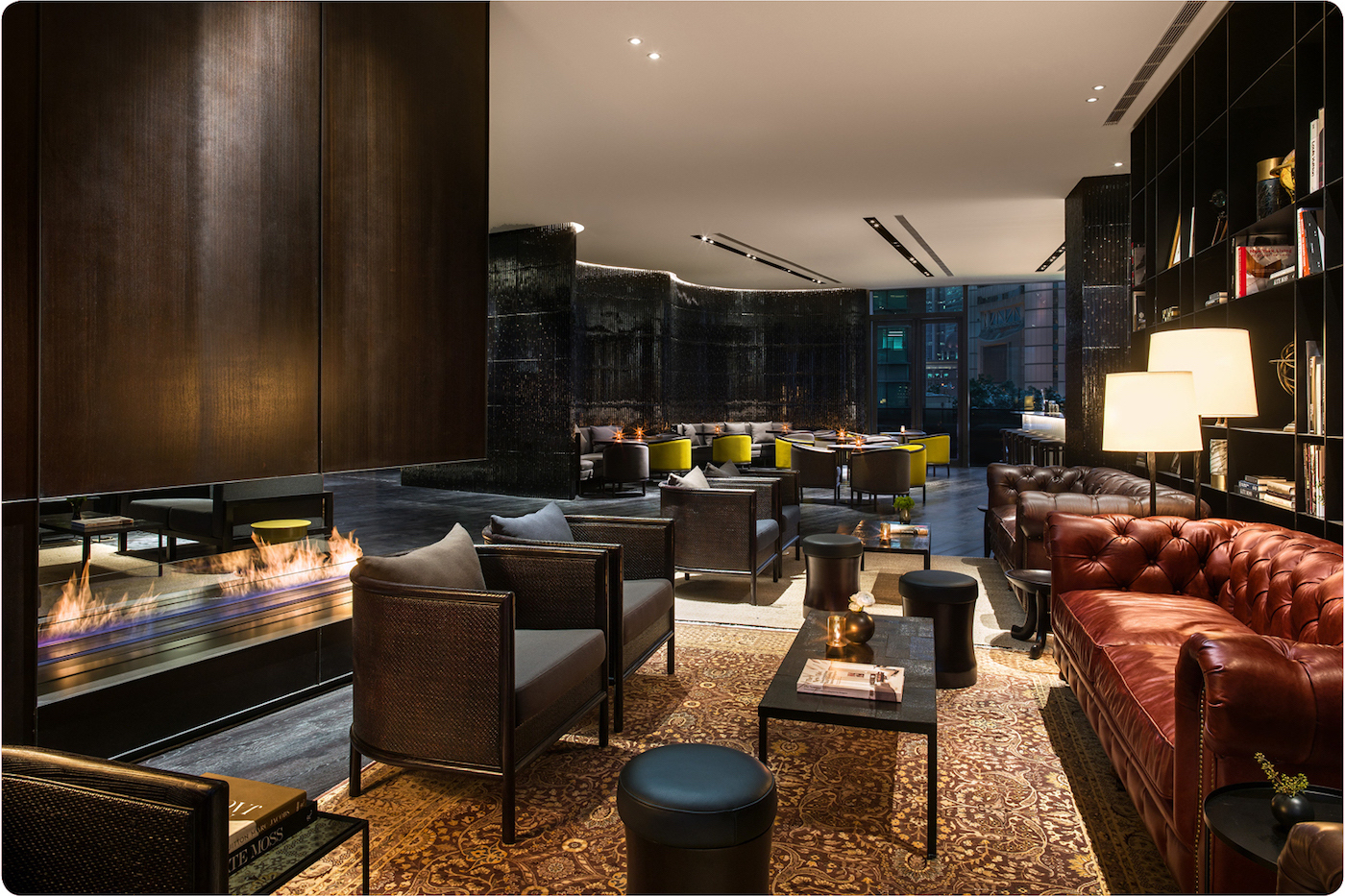 Cafe Gray Deluxe, Shanghai
The Mainland sister to the celebrated venue of the same name at The Upper House in Hong Kong, The Middle House hotel's bar, lounge and restaurant (named for New York-based Chef Gray Kunz, who consulted here and in HK) became a popular spot for sophisticated al fresco cocktails, thanks to its excellent service, multiple outdoor areas and a sprawling terrace overlooking Shanghai's bustling Nanjing Xi Lu.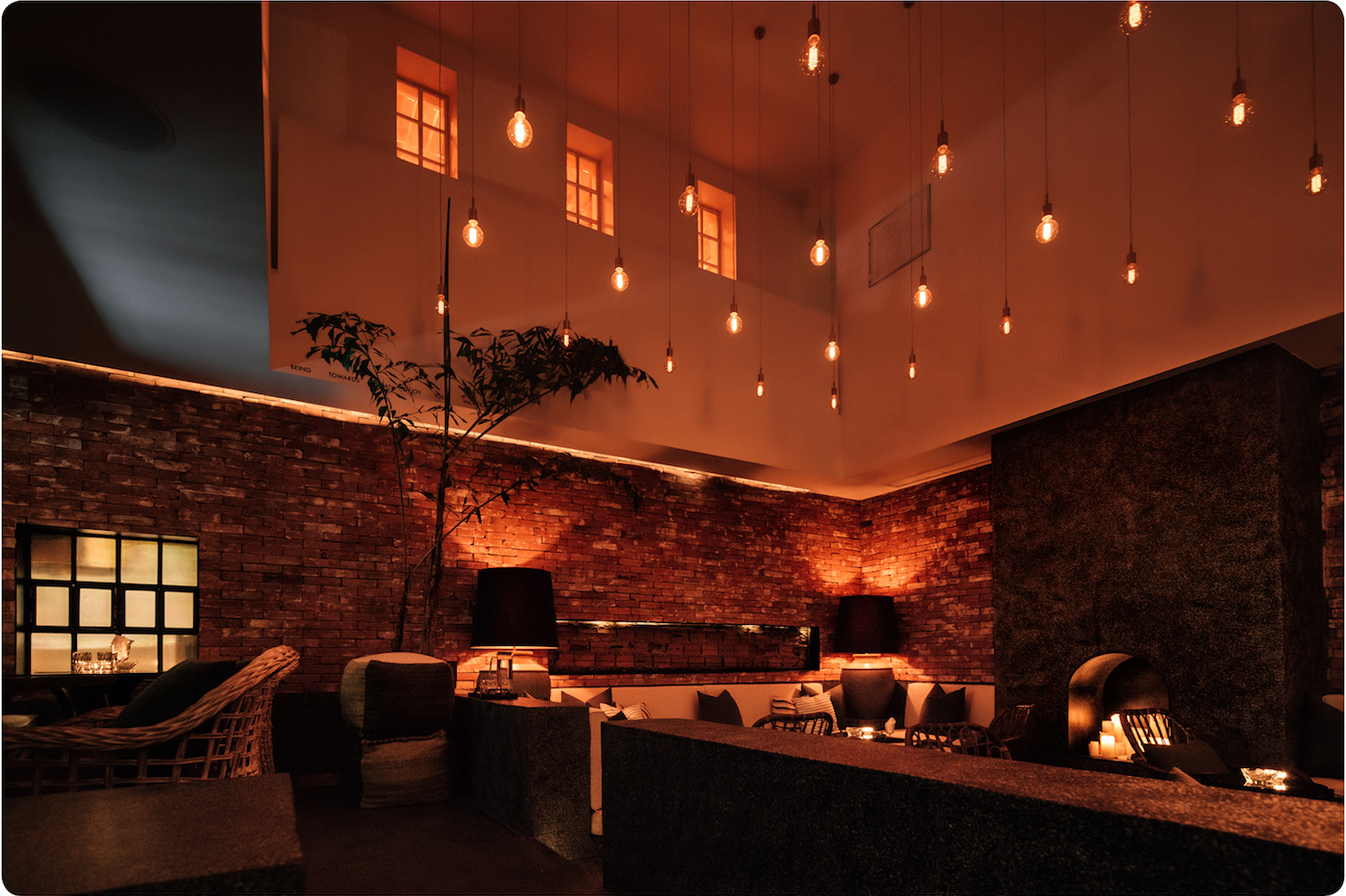 Flavor Tiki, Chongqing
From the group behind city favourite Flavor Lounge, local drinkers can find a completely different concept at Flavor Tiki, the latest offering from the Flavor group. Owner Jimmy Zhang says there are two reasons why he went for a tiki concept: "I'm passionate and outgoing, which is a perfect fit for tiki," he explains, "and from the business side, Flavor needed to create something new."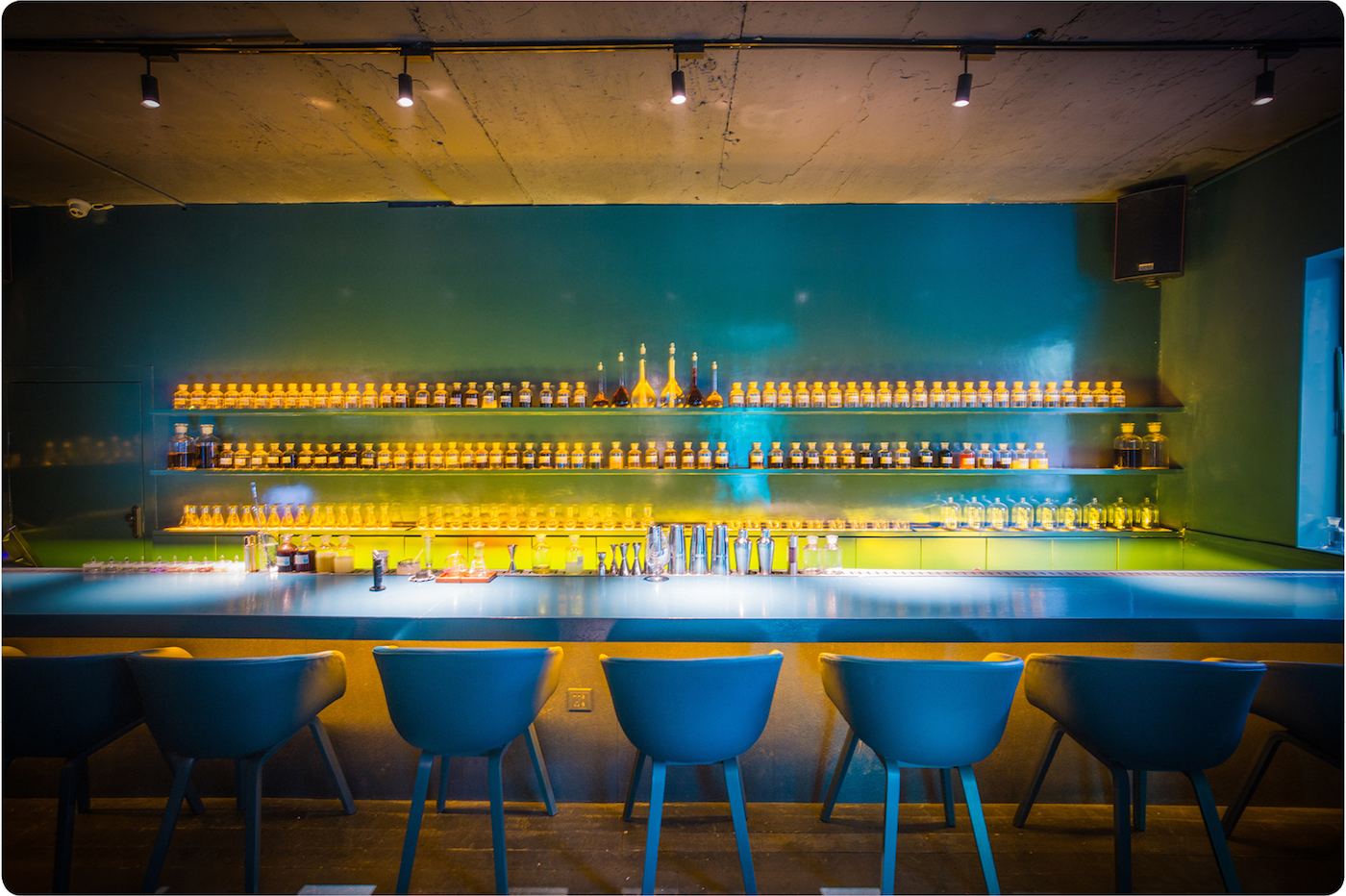 Hermit, Nanjing
Chen Yan, co-owner of Hermit and a professor at Shanghai Normal University, was a regular at Daniel An's original Taste Buds before it moved to the second floor of Antique Garden Cafe last year. So when he decided to open a bar in his hometown, Yan called upon An to consult on this dreamy two part bar in a central Nanjing neighbourhood, where you'll find selfie-friendly decor and sweet-sour cocktails downstairs, and a more mature, whisky-focused menu upstairs.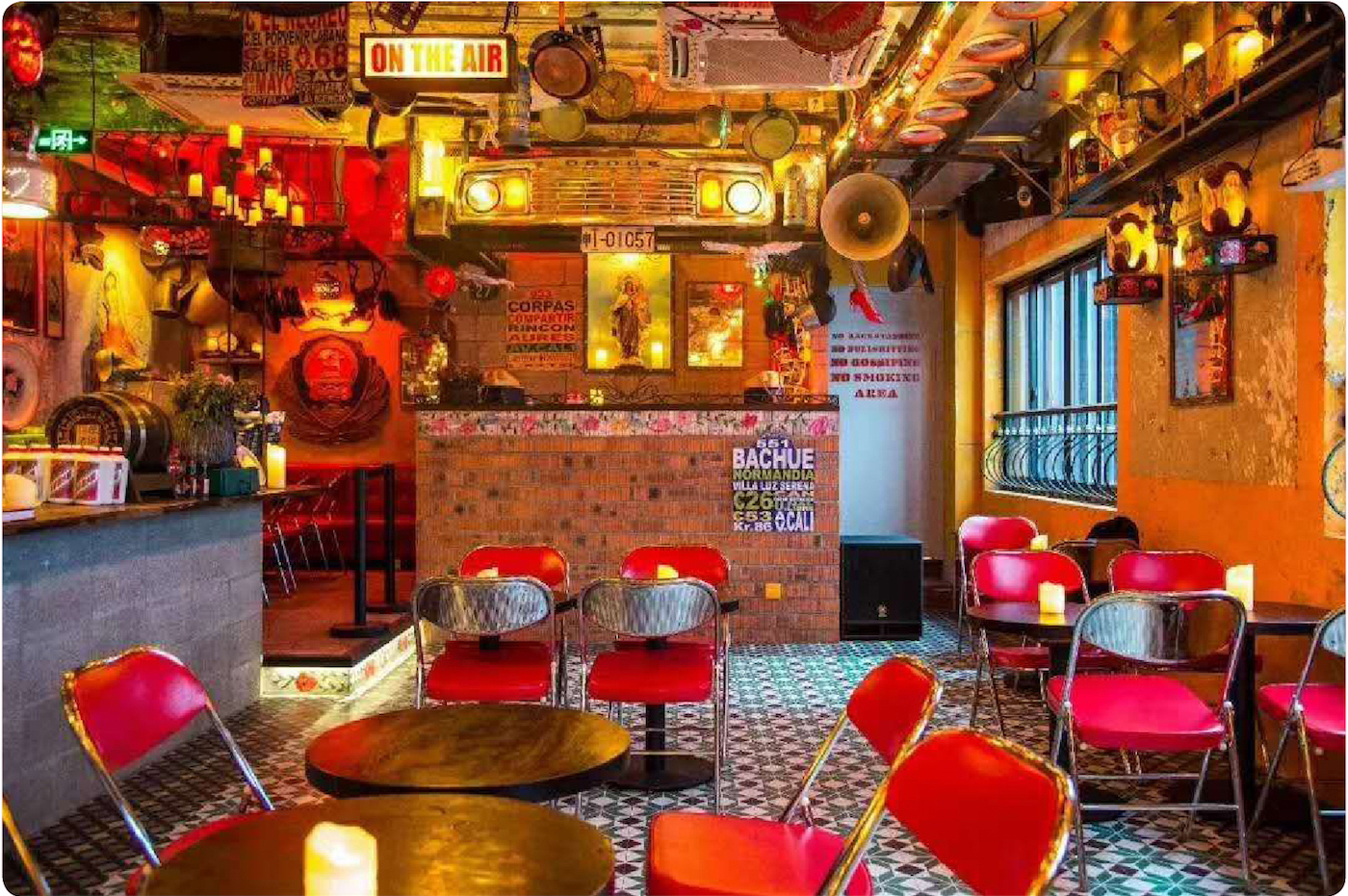 La Social, Shanghai
Now that's what we call a Latin bar! The vibrant Beijing transplant from the Mosto group is on point when it comes to the atmosphere. Pisco Sours, rum Old Fashioneds and aguardiente shots reign proud in an amazingly decked out space that's absolutely overflowing with trinkets and treasures galore, including a retro car shipped over from Colombia. It's high energy and good vibes to the max – you won't find a guest who's not in the best of spirits, with all occupants singing and shaking their asses with force to the lively beats from the DJ booth.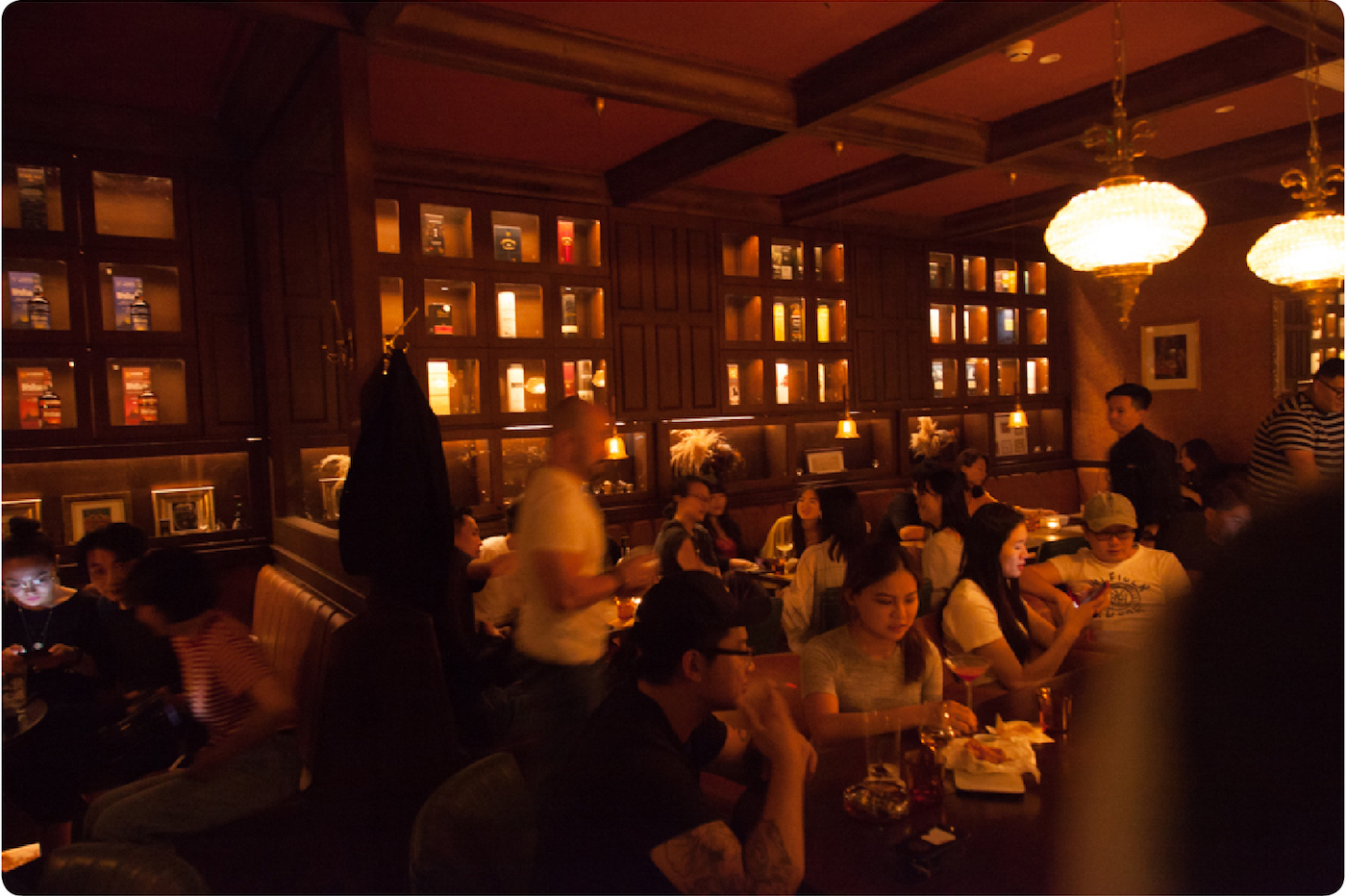 Late Company, Hangzhou
One of the most popular cocktail bars in Hangzhou, sophisticated Late Market is known for its unpretentious vibes, signature cocktails and hard-to-find location behind a vinyl wall. It's new sister bar, Late Company, is also hidden behind an inconspicuous door, but the idea is quite different: "Late Company is like an adolescent boy, just like its guests – young, open-minded and willing to try new things."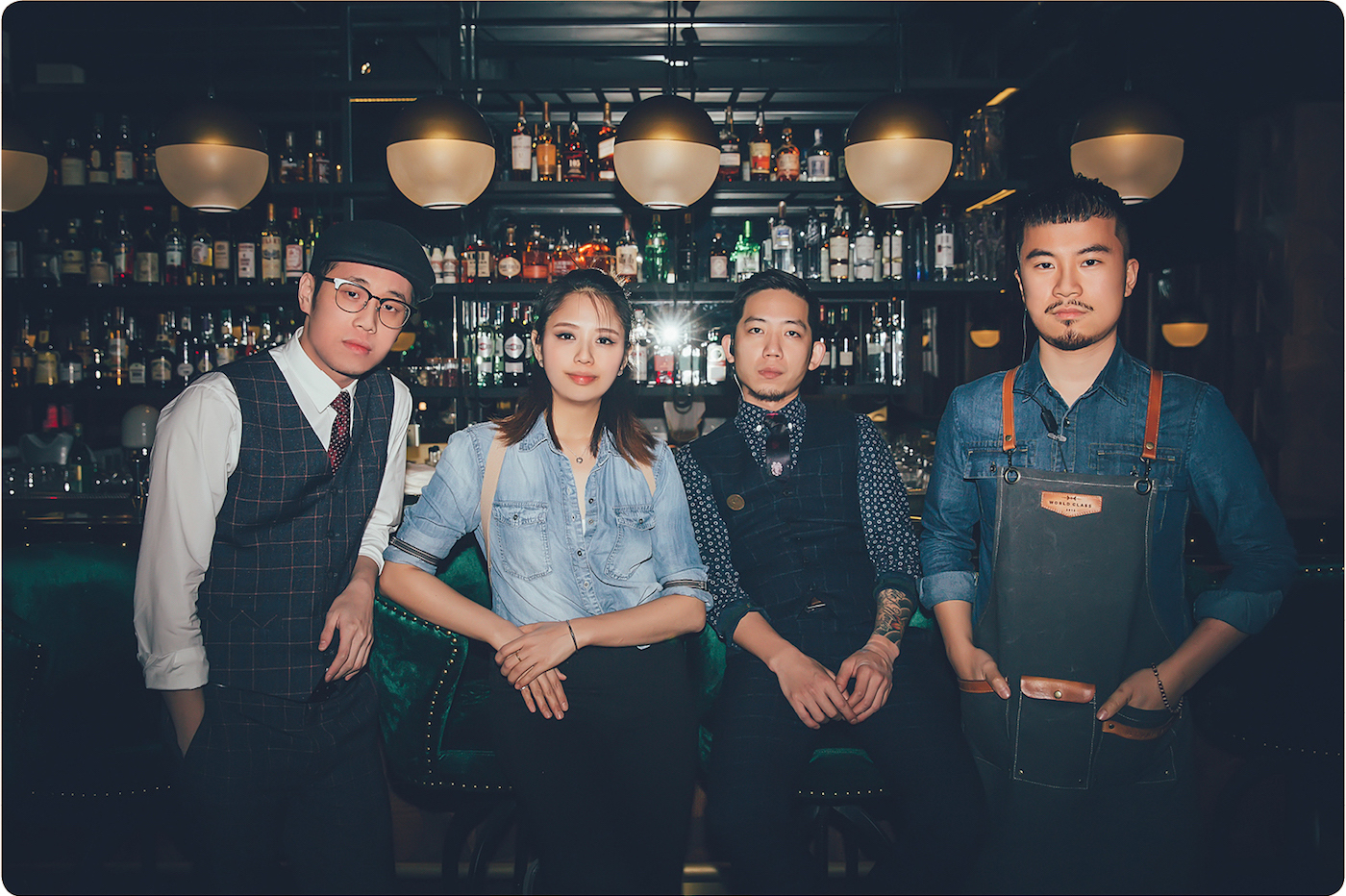 Mary & Magnate, Shanghai
Squeezing in at the tail end of 2018, this classy joint comes from the whisky connoisseurs behind Shanghai's sophisticated Japanese-style whisky sanctuary Malt Fun. With this new concept, the team has now added a prohibition-style cocktail bar to its repertoire. Named for 1930s American film sweetheart Mary Pickford, the first floor, Mary, features storied cocktails with fun spins on the name (Go-Round, Poppins, and so on), while Magnate on the second and third floors is dedicated to refined classics and whiskies.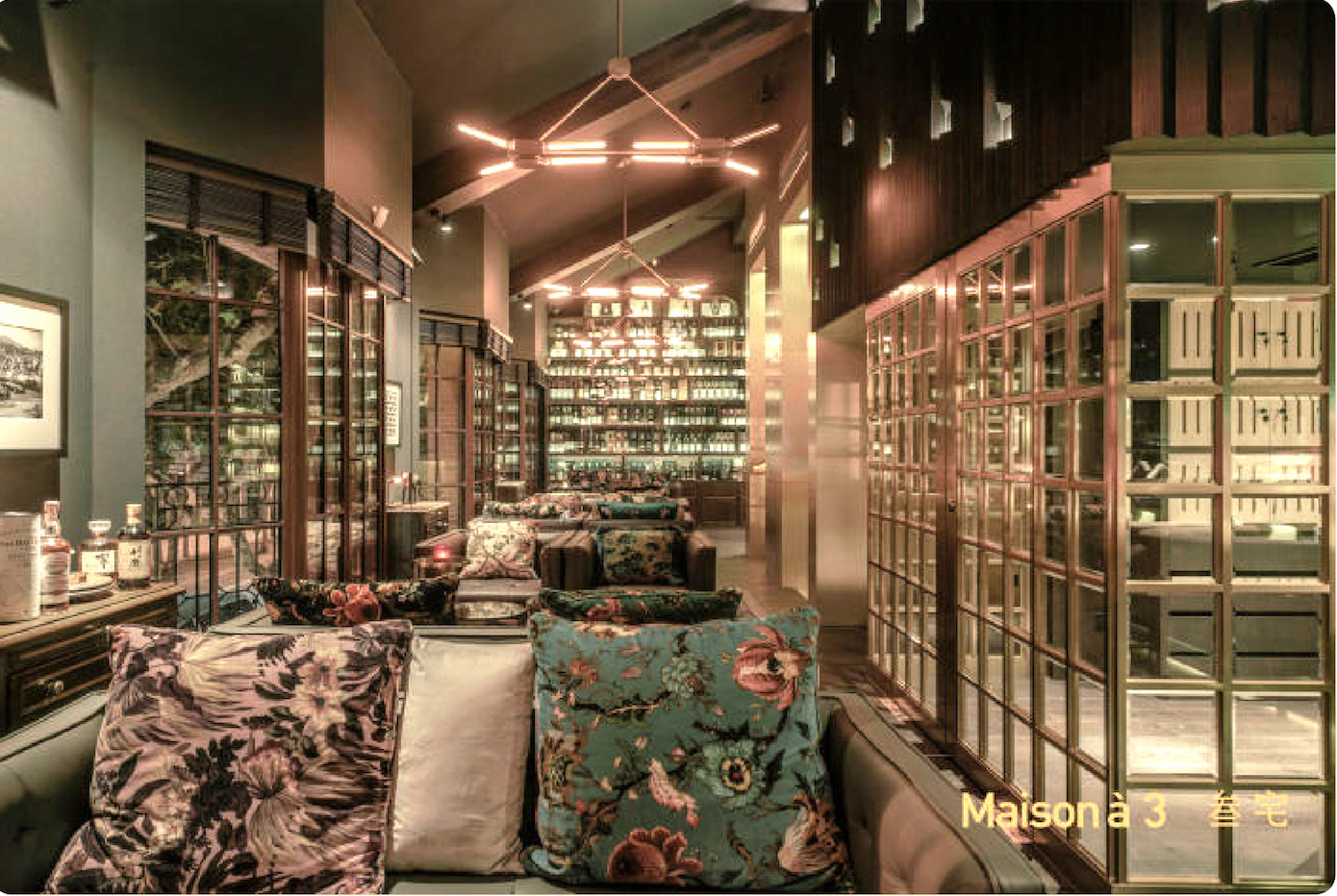 Maison à 3
Run by the popular Taiwanese breakfast chain Taoyuan Village, Maison à 3 aims to impress with techniques and creativity. The venue has different focuses on each the two floors: a members-only whisky club on the second and a cocktail bar on the first, all inside a revamped historic building with design and decor reminiscent of 1930s Shanghai. The bar's conceptual drinks are flecked with Taoyuan traits meant to stretch your imagination, with flavours developed using lots of high-tech gadgets and funky ingredients.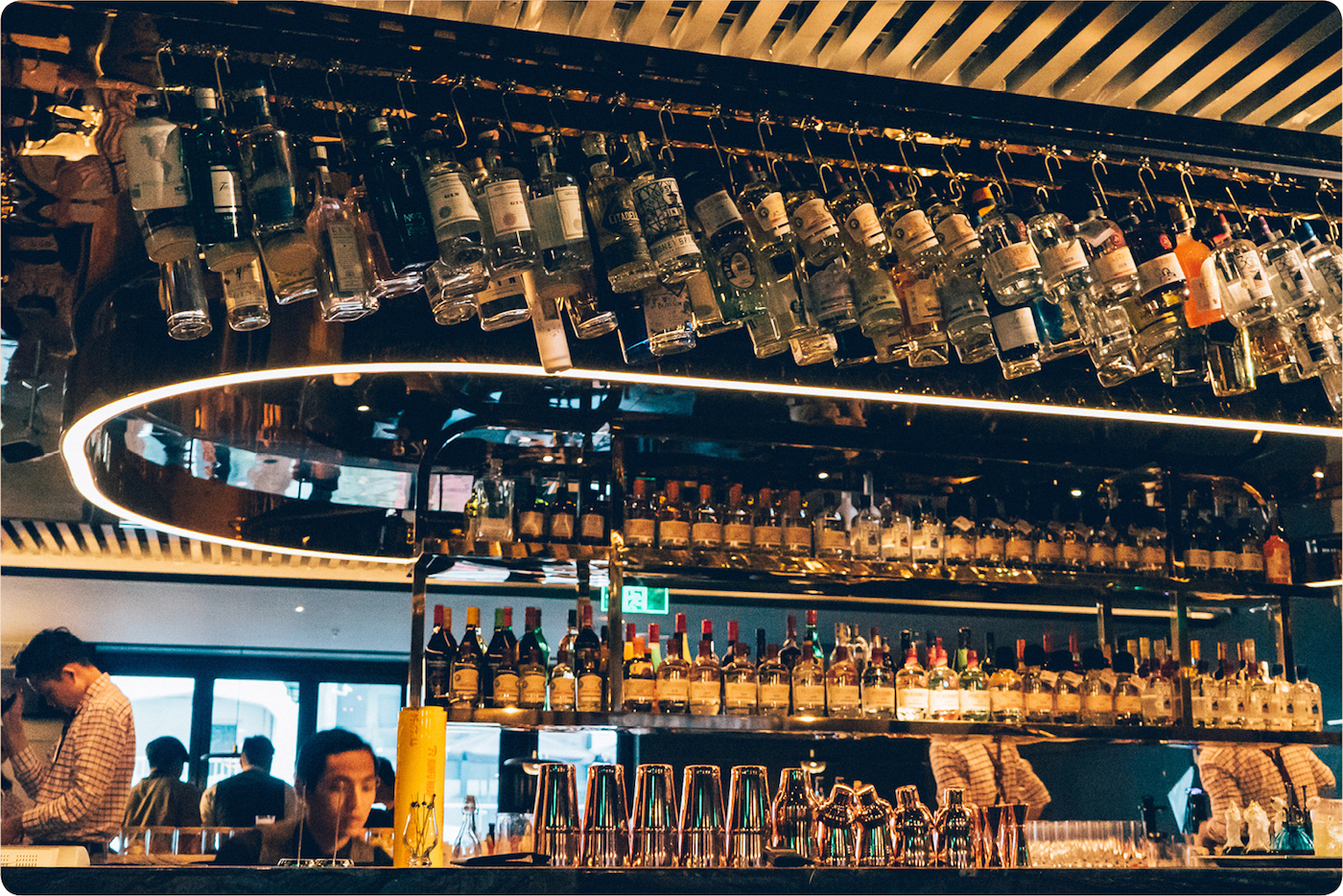 Pickering's Gin Bar, Beijing
The first dedicated gin bar in Beijing arrived from Edinburgh with a starting collection of over 200 bottles in its "Great Wall of Gin", and in the coming years the brand plans to open a whole lot more locations all across China, with the next rumoured to be hitting Shanghai soon. With inventive and easy cocktails alike and some quirky touches to boot – like a gramophone that stirs your drinks – it's a haven for gin lovers looking for a great G&T or something a bit more exciting alike.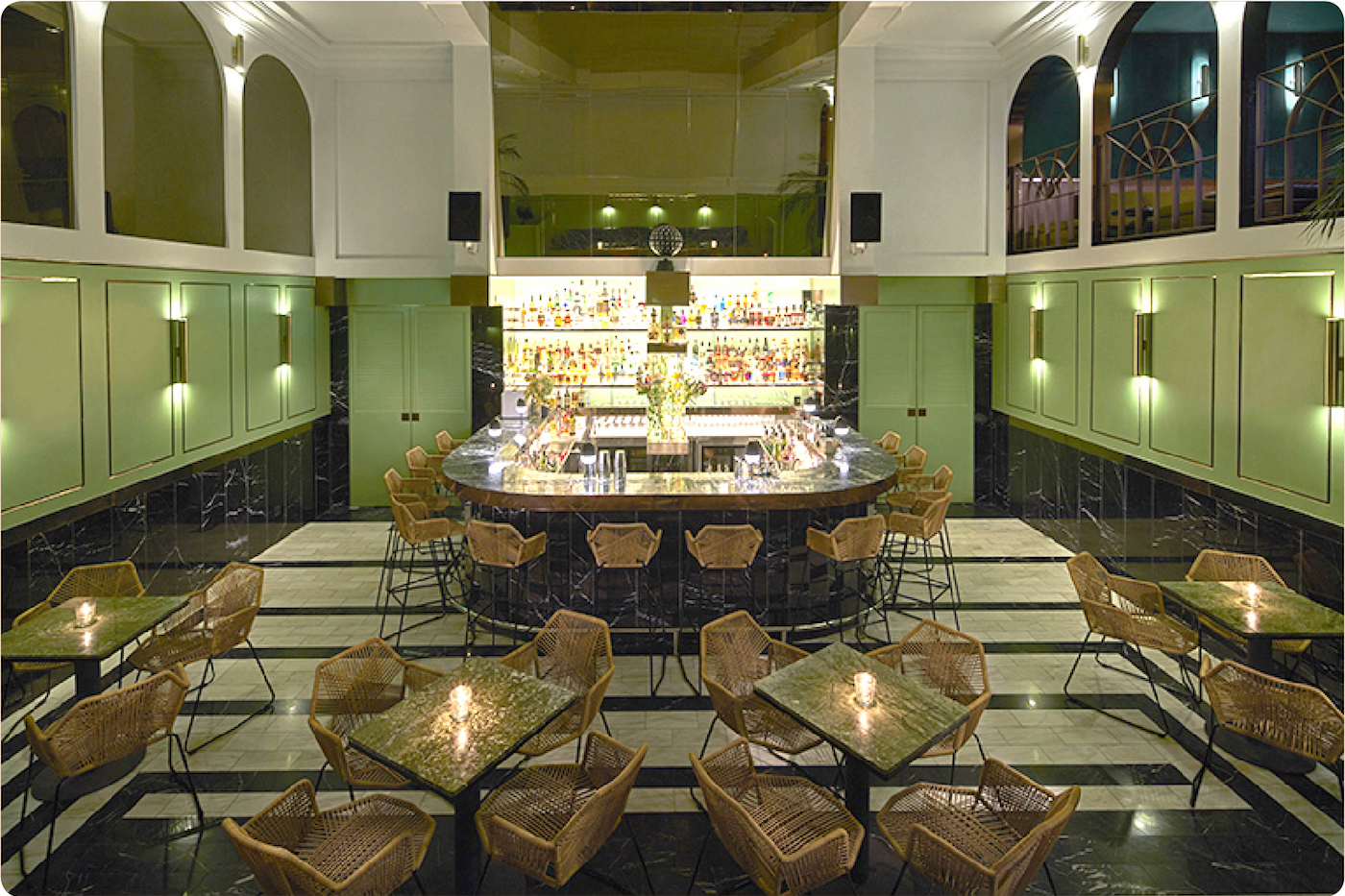 Scandal, Beijing
Adding a fresh beat to the Sanlitun area, the design inspiration for Kevin Song's new joint comes from the Colonial era Caribbean for a European art-deco-meets-the-tropics vibe. At the bar, you'll find not only quality experimental cocktails, but also some low abv drinks and a new social trend for the capital – aperitivo – which Song set out to introduce with the opening of Scandal. It's also become quite the pop-up destination: Double Chicken Please, Quinary and 28 HongKong Street are to name a few.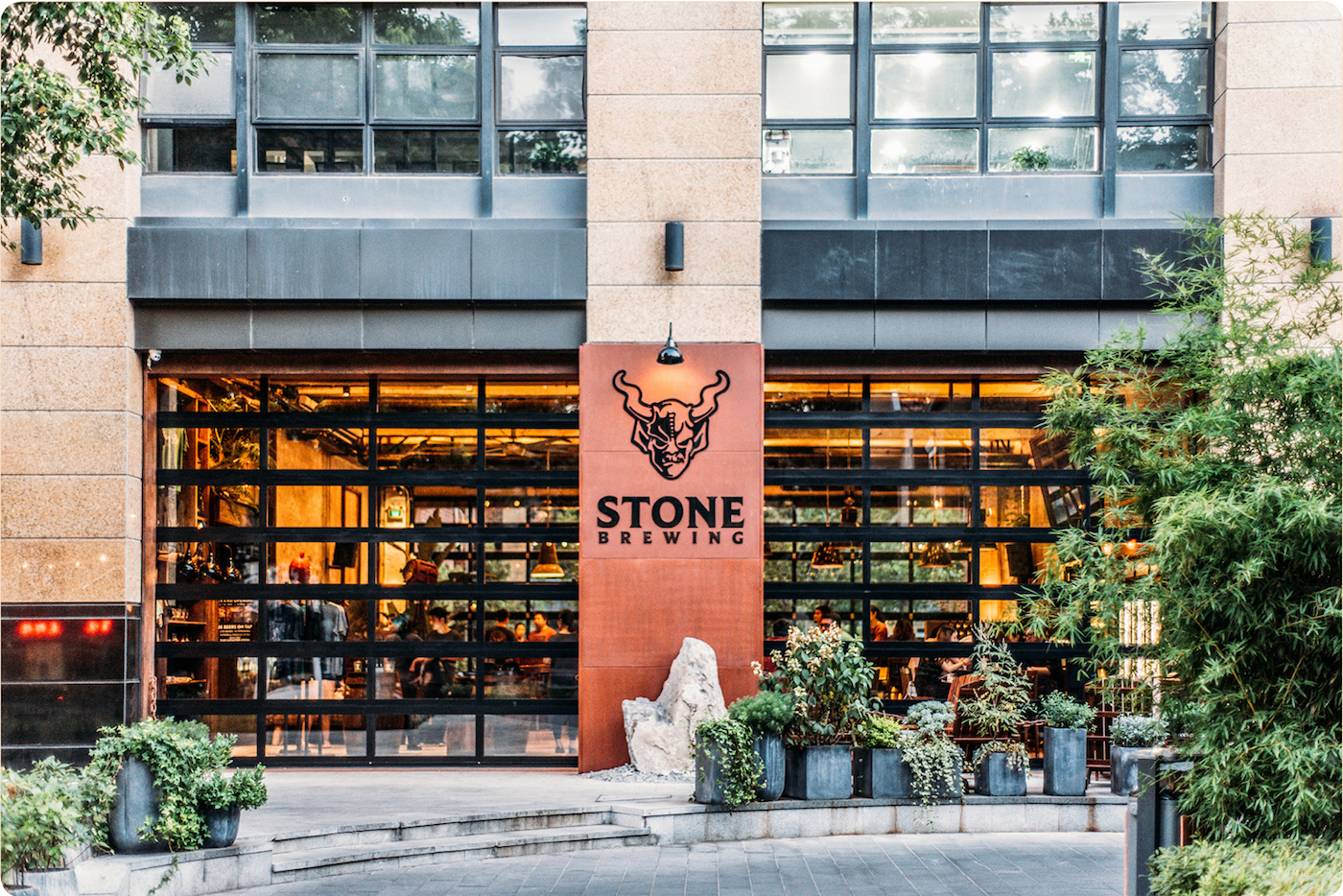 Stone Brewing Tap Room, Shanghai
With its first venue in Asia, American craft beer hero Stone Brewing brings over new batches each month from its breweries in the U.S. and Berlin, all via its cold chain delivery model and topped off with a self-designed "flux capacitor" tap system for streamlined draught service. Another thing to love is the serious craft beer knowledge and training the group provides its staff, and come January, they'll be launching an education program for industry and consumers alike.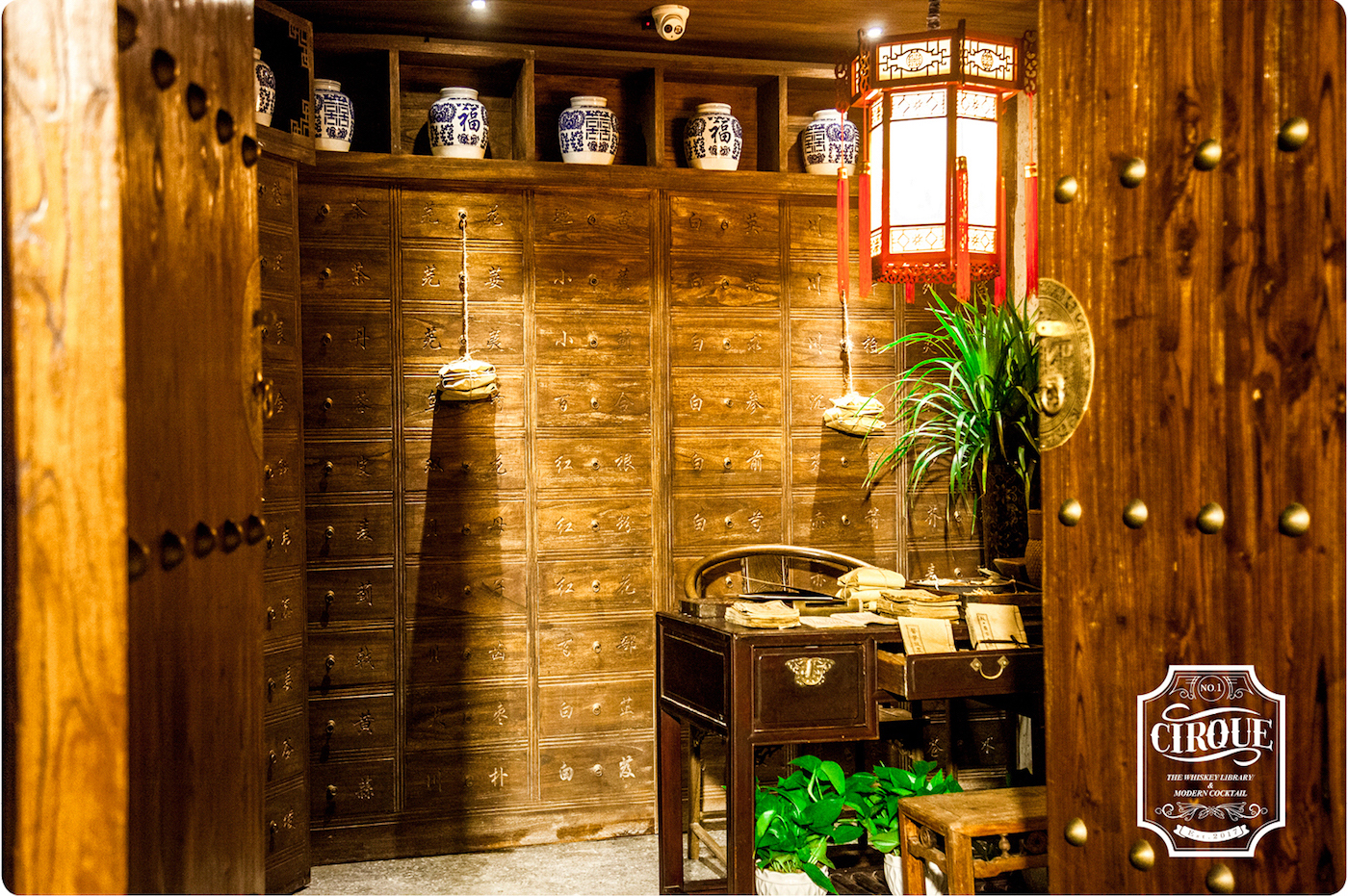 The Cirque, Xi'an
Enter through heavy Chinese medicine shop double doors to find Xian's first speakeasy and one of the city's only true cocktail bars. Here, co-owner Frederick Ma focuses on seasonal drinks and homemade ingredients, the latter all beautifully stored in bottles with house designed labels. The menu, presented on a scroll inspired by traditional Chinese decrees, is full of unique cocktails carrying beneficial traits of Chinese traditional medicine.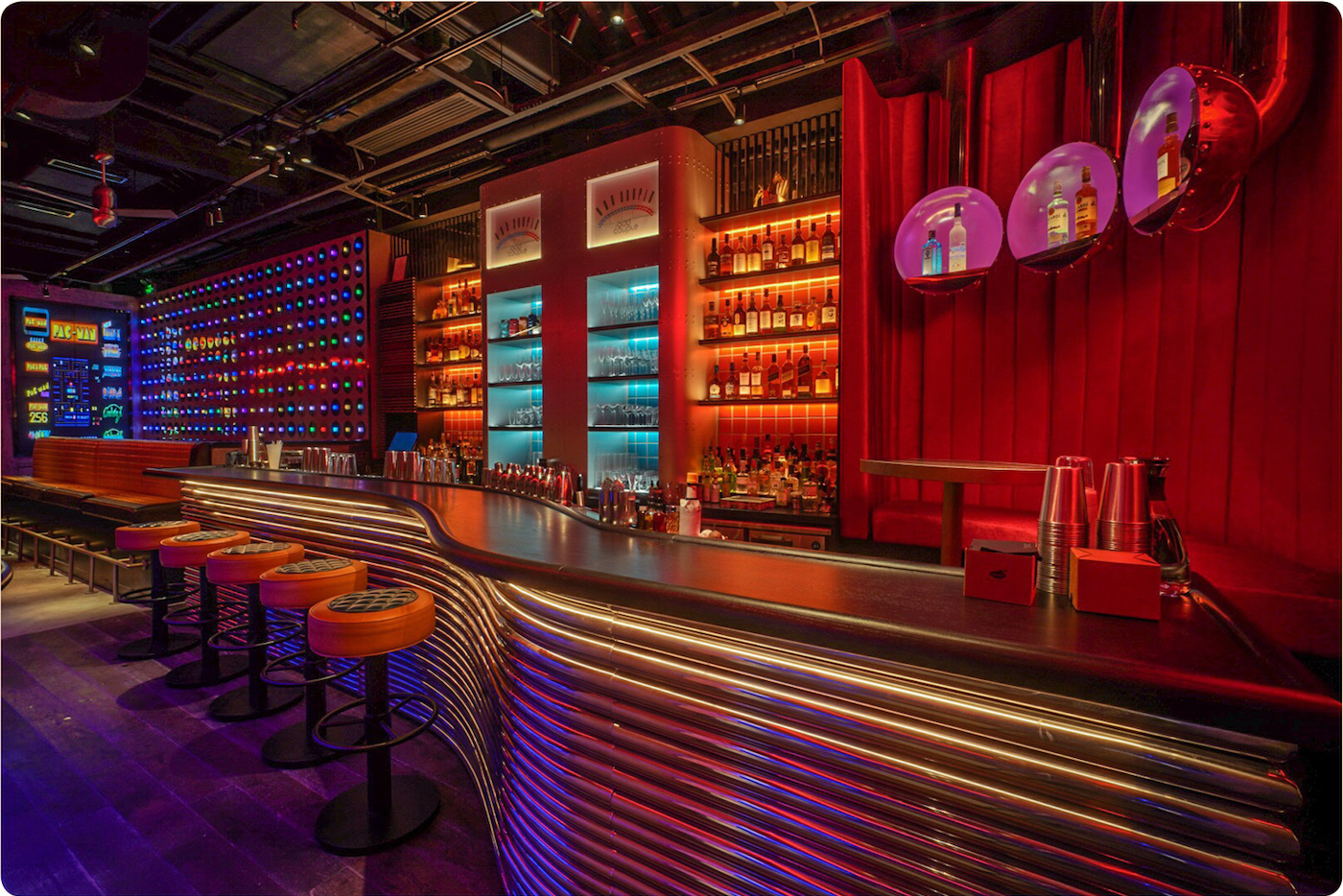 The Odd Couple, Shanghai
The year is 1983, and amid that neon-glowing fury of spandex, big hair, acid washed jeans, synthesizers, Pac-Man and glam metal, so too did the world witness the birth of two of today's global bartending greats – Shingo Gokan and Steve Schneider, who combined forces this year to bring Shanghai a high volume, retro-funk slam of a cocktail bar in the chic Xintiandi area. Here, you'll find Shingo-style drinks and Steve-style preparation across a menu of cocktail couplings.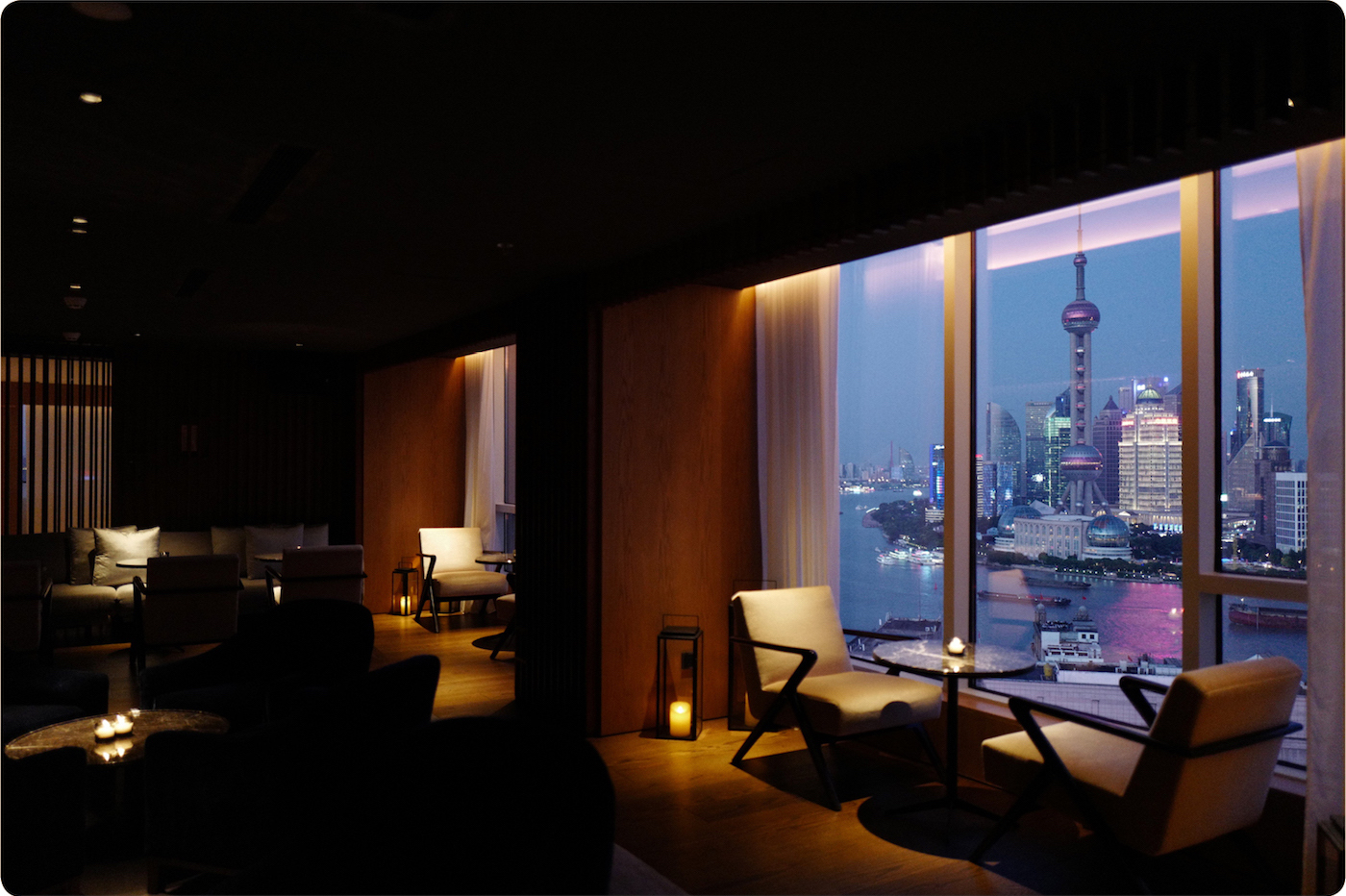 The Shanghai EDITION
With a slew of stylish venues – The Club Room, Punch Room, Electric Circus, Canton Disco and more – Shanghai EDITION made a lot of noise from the get-go; beautifully designed, creatively laid out and instantly famous with one of the best views of the Bund around. Since opening, the hotel has brought in pop-ups from celebrated personalities and renowned bars and hosted awesome industry events such as East Imperial Gin Jubilee's Gin Lane and the Campari Red Hand final.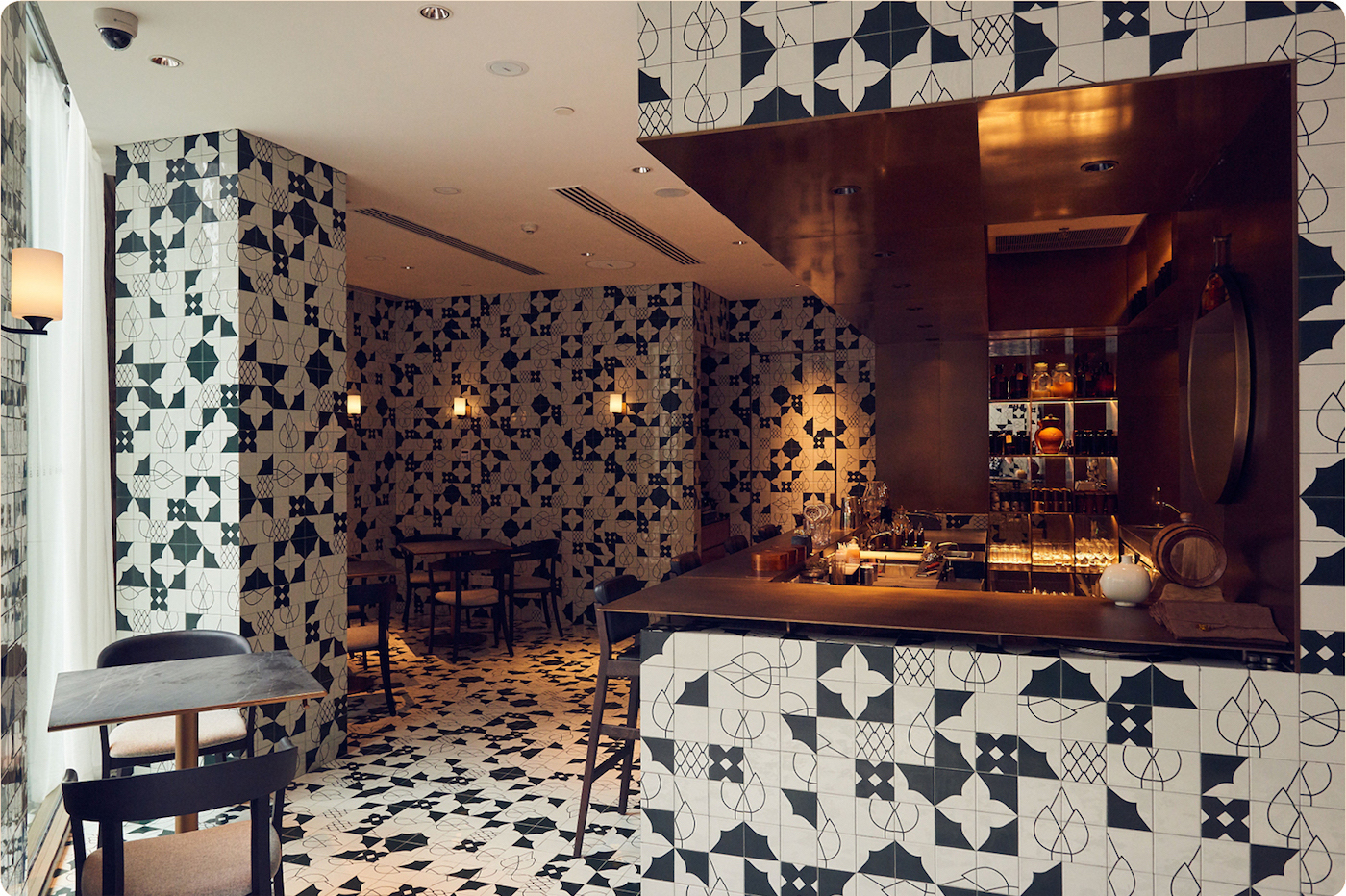 The Zuk Bar, Shanghai
The ZUK Bar is not your everyday hotel bar – that's for sure. Located on the ground floor of the newly opened Sukhothai Shanghai, a contemporary lifestyle hotel hailing from Hong Kong, it is sleek, minimalistic and above all, eco-friendly. Bar manager Vincenzo Pagliara, who worked at the legendary Claridge's Hotel and The Connaught Bar, his signature cocktails are divided into four sections according to flavour profile – Rocks, Flora, Water and Oak; elements "you can find in the woods".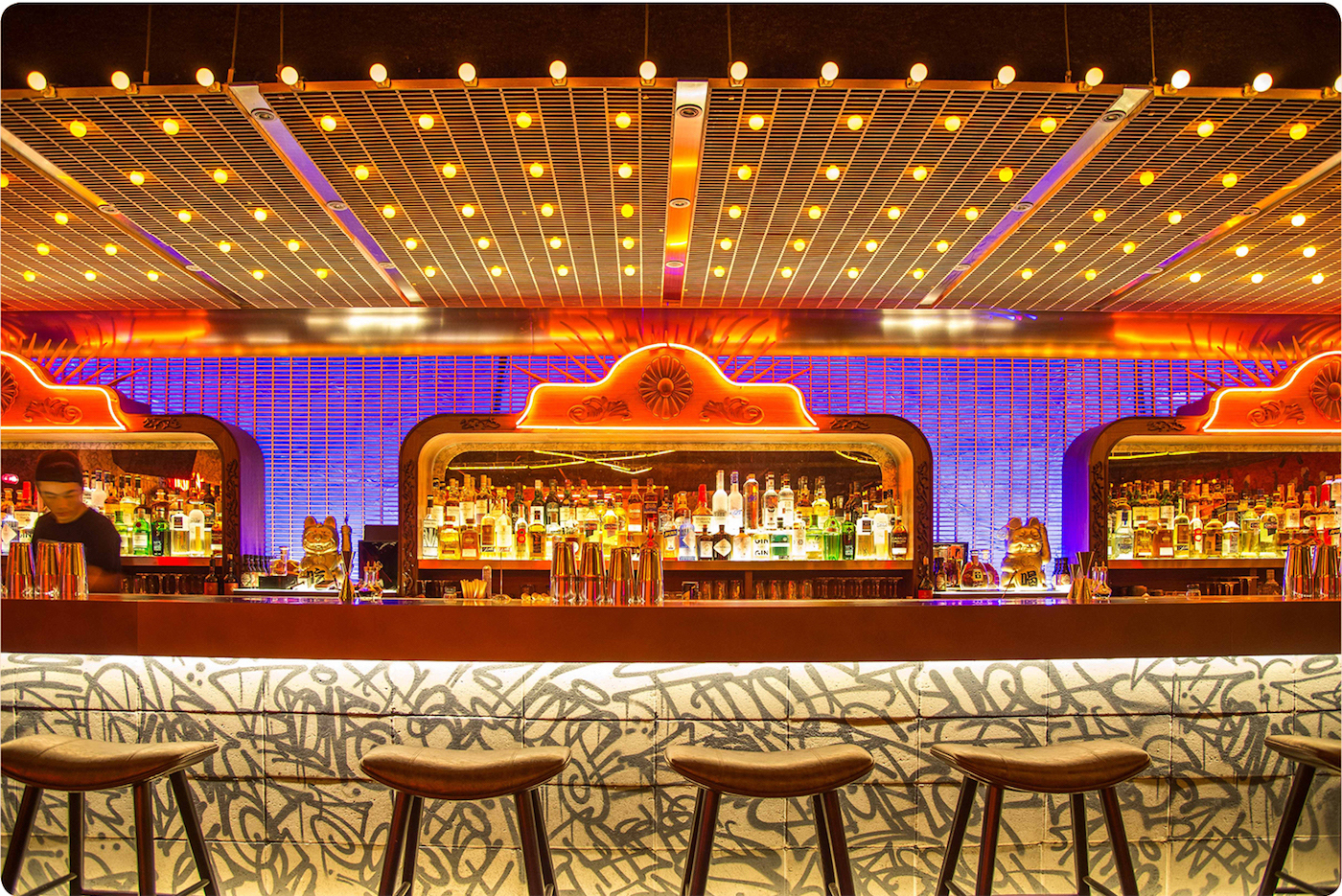 UP, Shanghai
Since opening in November, this nightclub meets cocktail bar meets Chinese takeout box venue is where you'll find the Shanghai cool kids, not to mention one of the longest bars around. It's helmed by Geo Valdivieso (Camus global brand ambassador and formerly of Shanghai's The Captain and Unico), Victor Doukov (formerly of Revolucion Cocktail) and well-loved Shanghai chef Carlos Sotomayor, the graffiti-decked space is trying to show that you don't have to suffer through shitty house pours on nights you want to get down on the dance floor.
V.Clove, Wuhan
Clove Lounge has become a name card for Wuhan's cocktail scene since it opened two years ago, but owner Jason Xue had something more ambitious in mind: building Clove into a brand. With the opening of V.Clove and the rebranding of the original Clove Lounge as W.Clove, he's put his plan into motion, bringing more diversity to the city's Wuhan Tiandi area.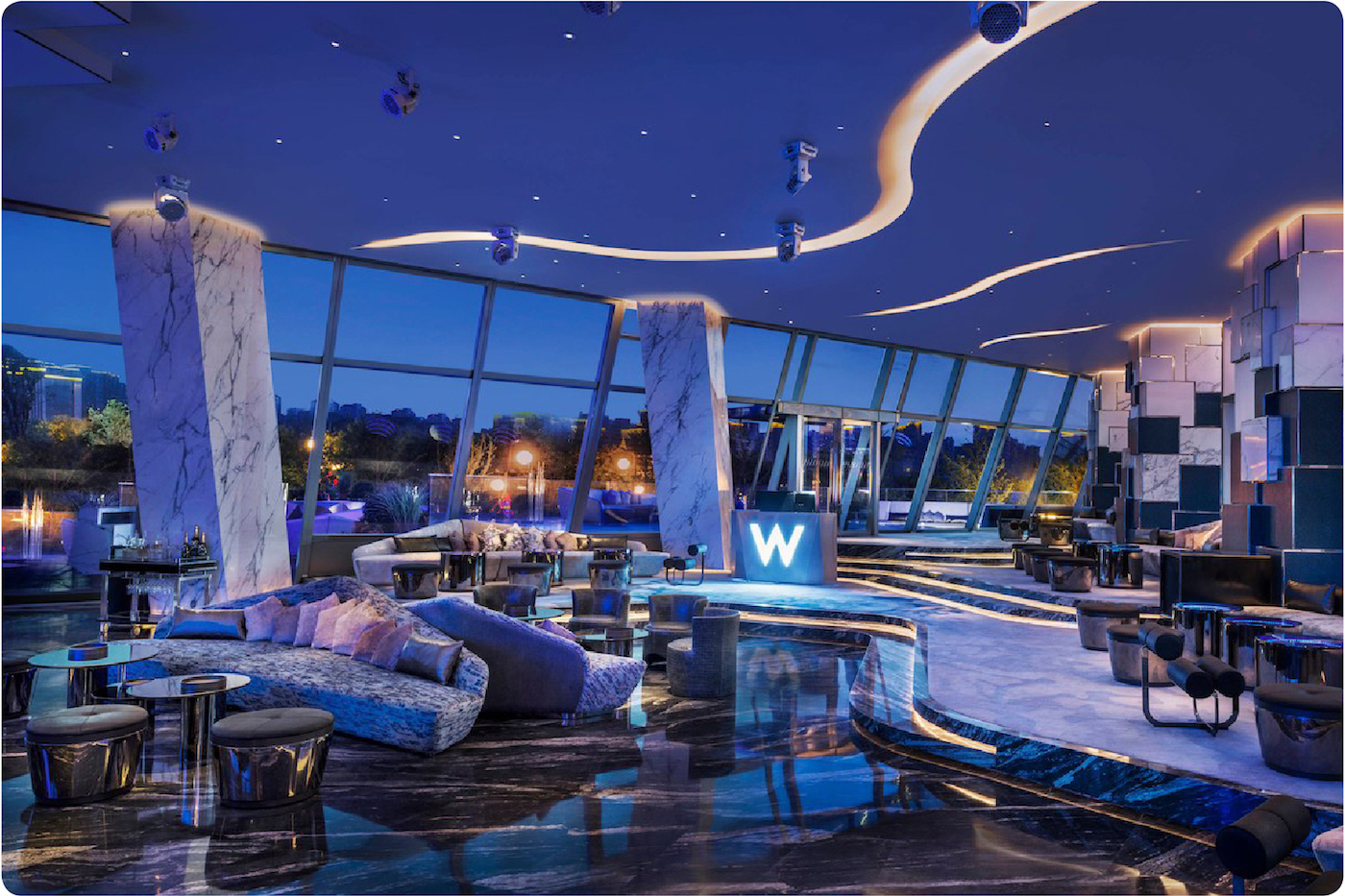 WOOBAR, Xi'an
This year the W Hotel extended its reach westward, and with that, of course, came the city's own version of the hotel chain's hip and stylish WOOBAR. Led by head mixologist Erzal Stiawan, who came over from Dubai to lead the drinks program, WOOBAR opened as the first hotel cocktail bar of its kind in Xi'an and a much-needed addition to the city's young cocktail scene. Like the other Ws of China, its design is achingly cool and brings the wow factor hard; brimming with contemporary flair and that attention to small artistic details that the brand is known for.