A look back at the biggest and best openings from the region in the last 12 months. By Holly Graham.
2018 saw Asia take ten spots on the World's 50 Best Bars list, with a first-ever top three ranking for Singapore's Manhattan, which surged four places to third from 2017. Joining Manhattan in the top ten was Singapore's Atlas, which rose seven spots to eighth, and Hong Kong's The Old Man, which made an incredible debut on the list at 10th and also took the Best Bar and Best Bartender award for Asia at DMBA 2018. And let's not forget Singapore's Native, rising a remarkable 34 spots to number 13 and winning this year's Highest Climber award.
This domination of the top 10 shows that our bar scene is continuing its strong march toward being a renowned bar region, and these top tier venues have been joined by plenty of stellar new spots in the last 12 months. With brilliant concepts, tasty drinks and top-notch hospitality, these are our picks of the best new bar openings in 2018 in no particular order: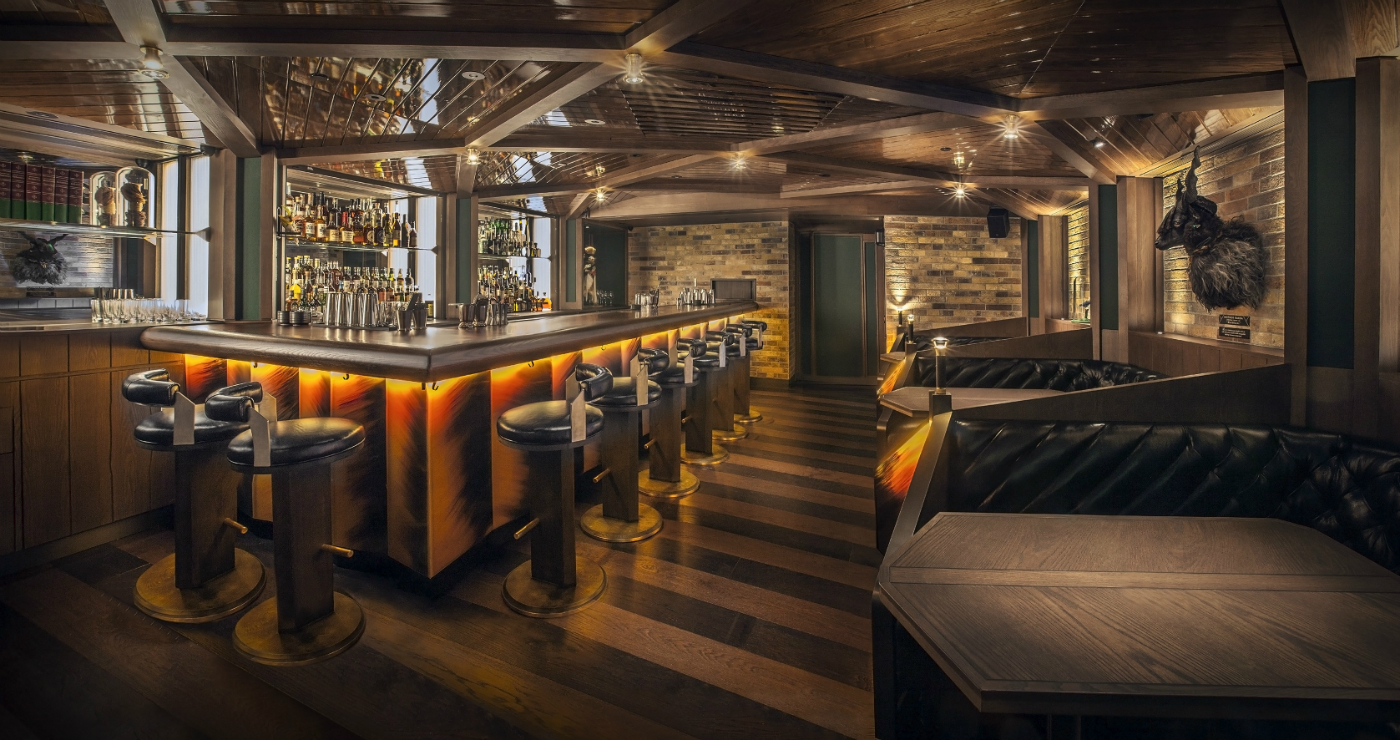 Please Don't Tell HK, Hong Kong
After a successful pop-up in Hong Kong's Landmark Mandarin Oriental in 2016, PDT returned to the hotel earlier this year to make a permanent home in the city. PDT founders and managing partners Jim Meehan and Jeff Bell visit Hong Kong quarterly, but the main players behind the stick are PDTNY transplants Malaika Suarez and Adam Schmidt, along with Chanel Adams, who have firmly put their stamp on this HK incarnation of a New York legend.
Room 309, Hong Kong
Charlene Dawes' Tastings Group added Room 309 to its well established stable of Origin, Quinary, VEA and The Envoy, slicing The Envoy in two to take over the otherwise underutilised half of the bar. Hong Kong bar poster boy Antonio Lai and bar manager Hungie Fong are at the helm of this semi-secret venue, slinging a signature menu of eight clear cocktails presented on an "invisible" menu made of Perspex. The oft-lamented clear cocktail trend may cause eyes to roll, but drinks like the Clear Old Fashioned – made from re-distilled peanut butter bourbon with homemade wood chip bitters and banana concentrate – hold their own and hit the mark, regardless of their clarity.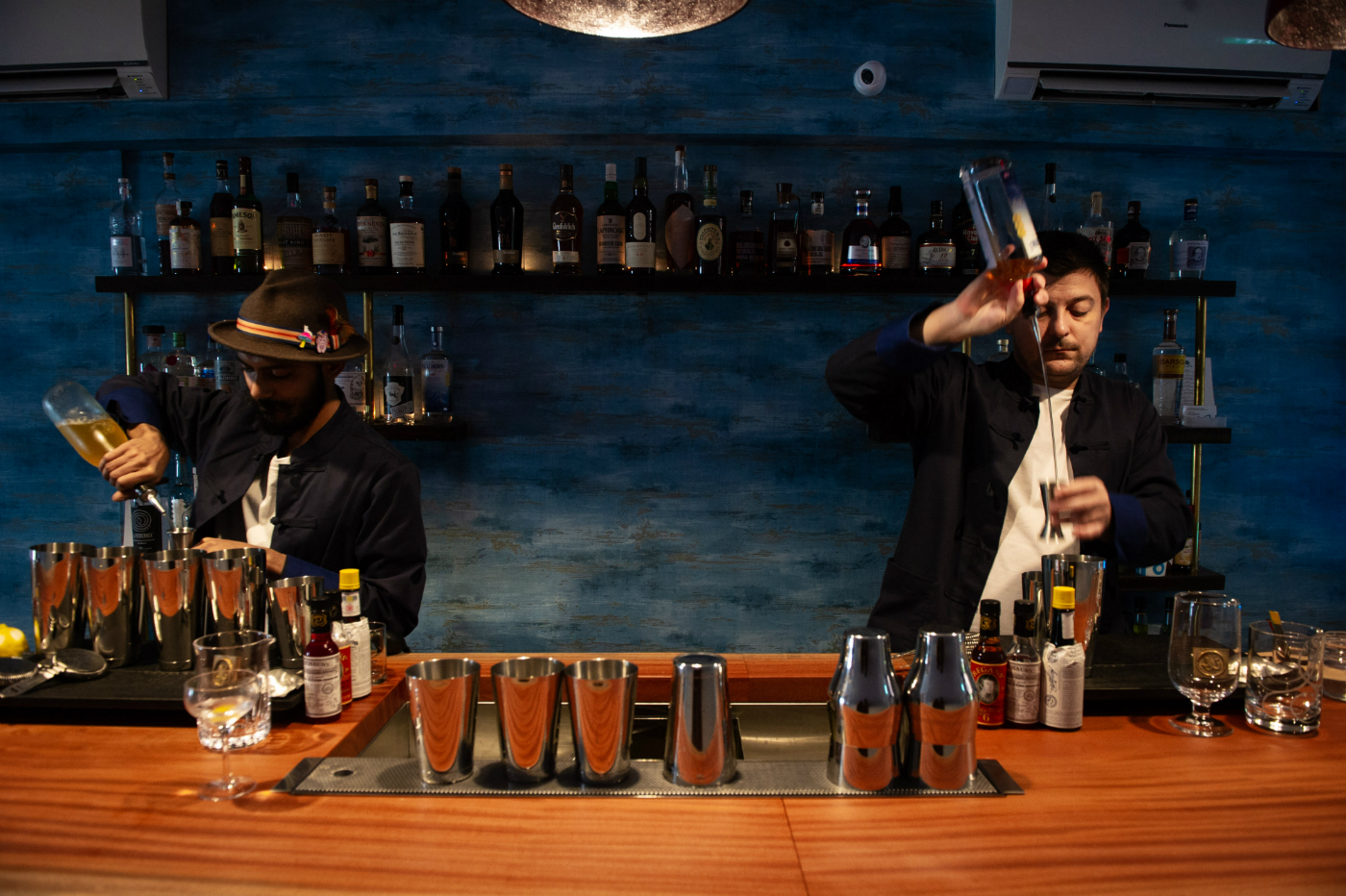 IB HQ, Singapore
Kamil Foltan's The Indigenous Bartender – initially an online platform for like-minded bartenders wanting to explore locally sourced ingredients and use them in cocktails with a culinary approach – found a physical home this year. With a comfortable atmosphere designed to encourage the uninitiated to try drinks with new flavours, Foltan's menu concept was inspired by his desire to cater to experienced drinkers, curious people who want to try something new and those who have no idea where to start. Out there flavour combos like parsnip and pineapple make experimental drinkers happy and reward unsure customers when they make a daring choice. You'll find no crazy garnishes here – just simple elegant glassware and top notch, "old school" hospitality.
The Other Roof, Singapore
Recently opened in Ann Siang House, this is Dario Knox's follow up to The Other Room, which is currently ranked at 50 on Asia's 50 Best Bars and clocked in as a new entry on World's 50 Best Bars 51-100 list at 62. The new sister bar is fronted by Macarena Rotger (previously of Anti:dote at the Fairmont Singapore) and Nicholas Quattroville of L'Aiglon fame, and the trio are redefining the typical rooftop bar experience, focusing on tea spirits and cocktails and using a wealth of different tea leaves to produce bespoke blends.
Jigger & Pony, Singapore
Not strictly a new opening, but Jigger & Pony's new home is worth an honorable mention. Earlier this year, the bar relocated from Amoy Street to a larger space in the Amara Singapore in Tanjong Pagar. Though the new Jigger & Pony looks different, the essence of the original is fully present and the new menu is strongly rooted in the classics.
SKAI, Singapore
Headed by Rusty Cerven, the experimental and sensory cocktails at this sleek, minimalist bar incorporate organic elements from five distinct altitudes: sea, rainforest, high desert, alpine and sky; with each menu section noting the respective heights of each environment. When it comes to both the name and its refined elevation-inspired concept, the setting defines the term perfect fit – the bar towers over the Marina Bay area from the 70th floor of Swissotel, The Stamford, and those iconic views keep you flying high even while sipping sea level tipples.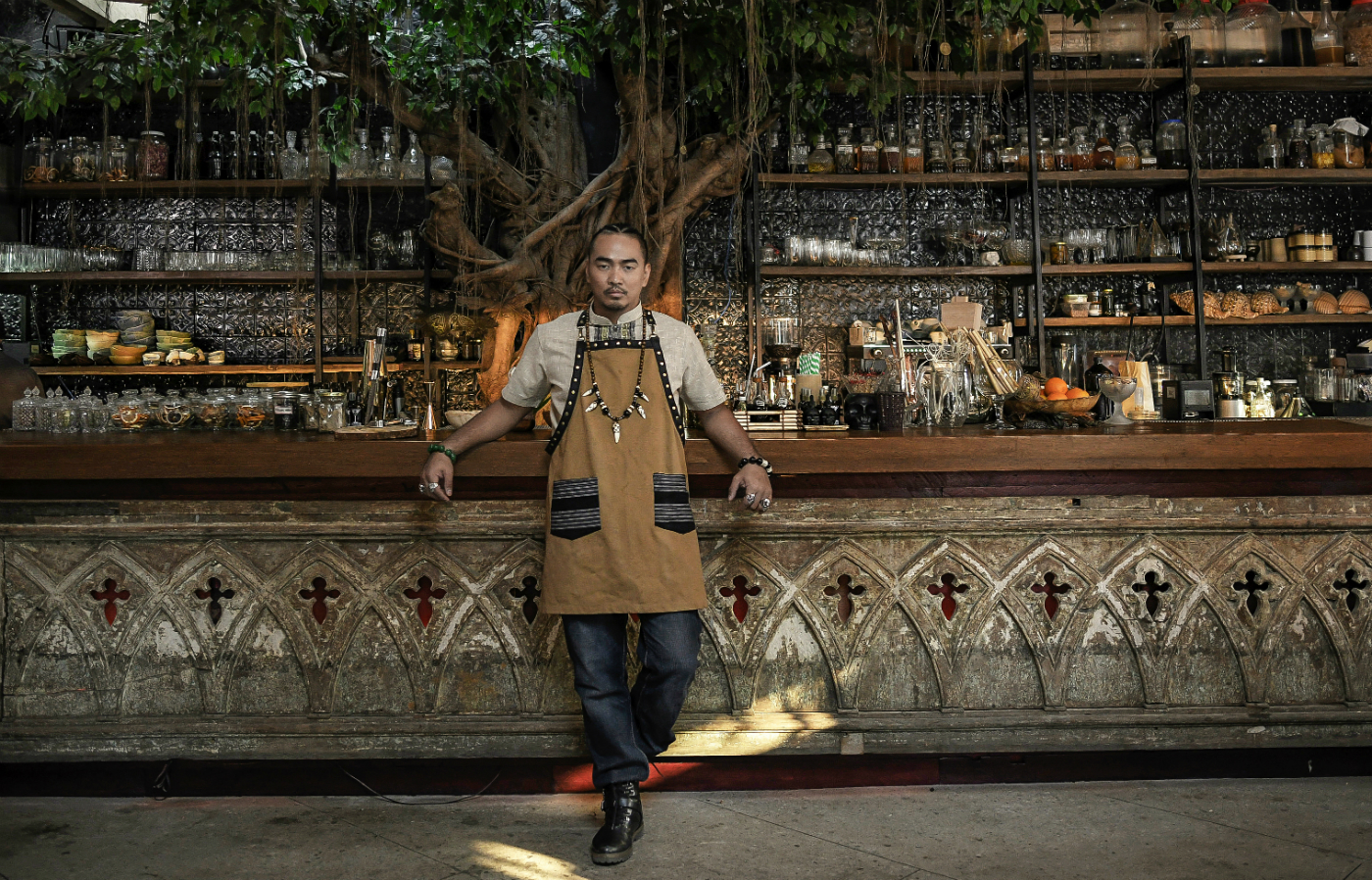 Agimat, Manila
Manila is slowly on the up this year, and Agimat is proof of that. Agimat – the Filipino word for a talisman or charm imbued with special powers to protect the holder from different forces – is owned by "Liquid Chef" Kalel Demetrio, who highlights one province in the Philippines at time on a rotating basis. A passionate advocate for local ingredients and agriculture, Demetrio's r&d involves travelling to his chosen province to work with local historians and shamans who have a great knowledge of the local produce and uncommon ingredients. It doesn't hurt that the bar is stunning, either.
Pocket, Seoul
This tiny neighbourhood bar is the baby of Phil Abowd, co-owner of Southside Parlor. The bar is one of the first to push sustainability in Seoul bartending, and inspired by the likes of Trash Tiki, Pocket's draft highball concept focuses on environmental, social and economic sustainability. The bar features an aquaponic system on the back bar, soju bottle glass and seashells mixed to create aggregate for the bar top, and a menu packed with things like coffee stock and re-spiced rum – a.k.a. reused and upcycled ingredients. The bar also gives back to the community, donating ten percent of profits to different local charities every month.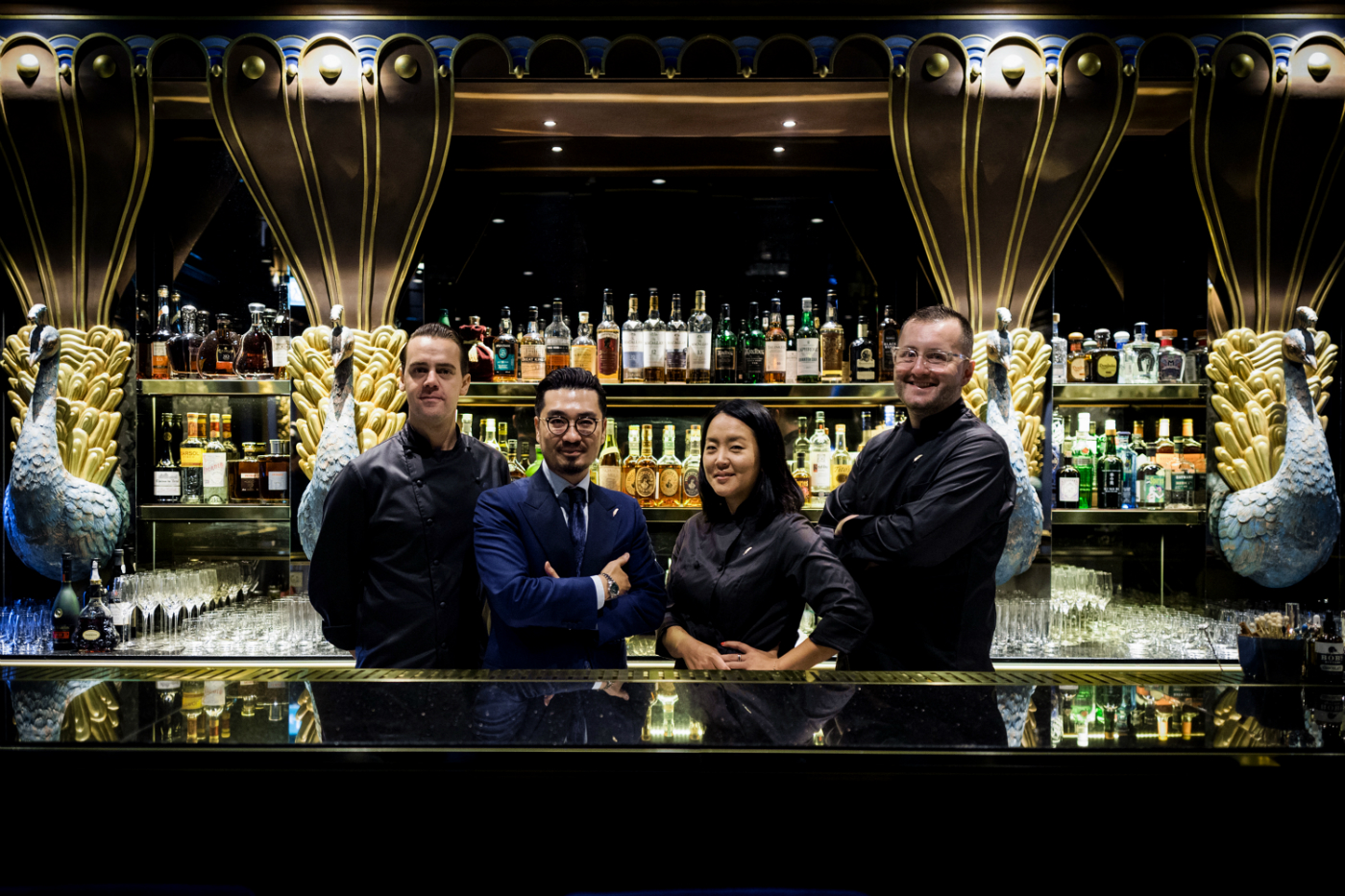 Marque d'Amour, Seoul
Led by an all-star bar dream team of cocktail maestros – namely Simone Caporale, Monica Berg and Alex Kratena – Marque d'Amour bar at L'Escape Hotel is a norm-busting bar in Seoul. The bar breaks conventional Korean bartending standards, by doing such things as abolishing the cover charge commonly found in the city's cocktail bars and trying to minimise the Japanese bartending influence. The menu is based on essences of flowers with every cocktail made with a botanical profile in mind. Though the drinks aren't all floral, they all feature elements of flowers and plants using a mix of local ingredients like Jeju mandarin and more unusual flavours like frankincense, served in bespoke vessels.
Rabbit Hole, Ho Chi Minh City
Self-proclaimed avant garde bar Rabbit Hole is part of a new wave of HCMC cocktail bars. Head bartender Thien Dat returned to HCMC after a four-year stint at Monde in Tokyo, famed for its omotenashi service style. Well versed in classics, he works alongside Peter Nguyen, who's a little more into experimental drink-making, and together they serve signatures and tweaked classics in an Art Deco inspired interior punctuated by carefully volume controlled jazz. The team isn't shy about the fact they're definitely aiming to feature on Asia's 50 Best Bars – if only to promote Vietnam's bar credibility – and we commend that.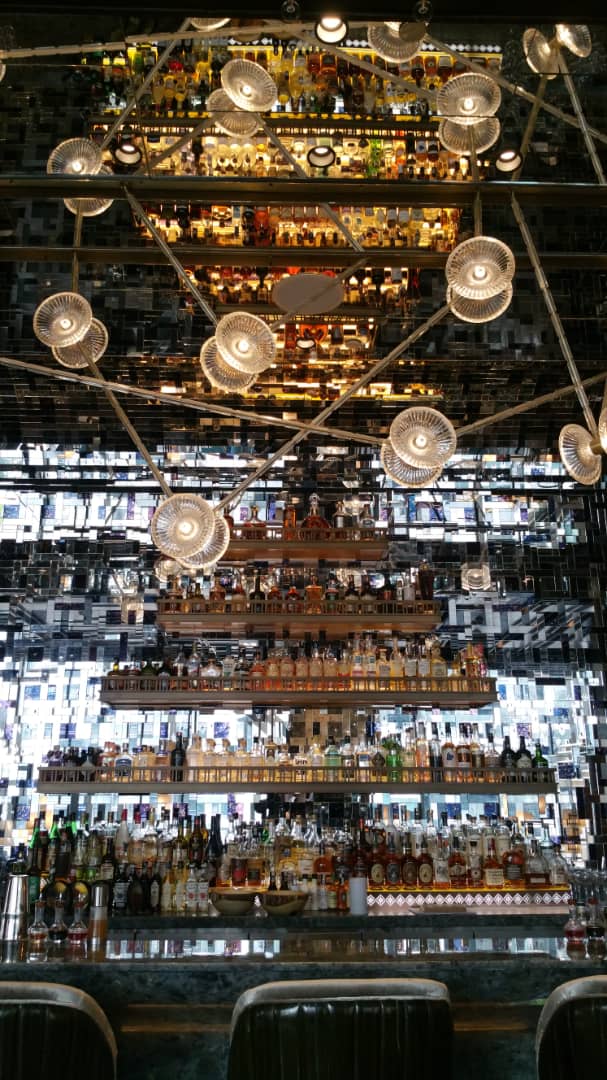 Bar Trigona, Kuala Lumpur
Led by head bartender Ashish Sharma – formerly the head bartender for the opening team of Manhattan – trailblazing Bar Trigona is one of Kuala Lumpur's best hotel bars, and dare we say one of the best openings in 2018. The bar focuses on local Malaysian ingredients, with Sharma initially travelling around Malaysia for ten days to source ingredients with strong stories – one of which came from a trigona bee farm, hence the name. The menu is divided into four sections – fruit; leaf and flower; stem and seed; and roots, and the bar displays a real trigona bee hive as well as other local ingredients for guests to see and taste. The bar itself is boasts stunning interior design and is one of 2018's local produce champions alongside Manila's Agimat. We're willing to put money on Bar Trigona getting more than a few well-deserved accolades in 2019.
AHA Saloon, Taipei
From the bar team behind Club Boys Saloon – namely scene leaders Kae Yin, Victor Yang and Jeffrey Chang – AHA Saloon started serving drinks since last year, but formally opened in February. Creative signature cocktails dive deep into Taiwanese and Asian flavours, with ingredients esoterically categorised into groupings such as "land", "culture", "faith", "memory", "rock" and "junkie" – the last meaning addictive. Ingredients such as asparagus juice – nostalgically associated in Taiwan with old-style childrens' drinks – to mung bean and local marigold rep Taiwan's flavours confidently.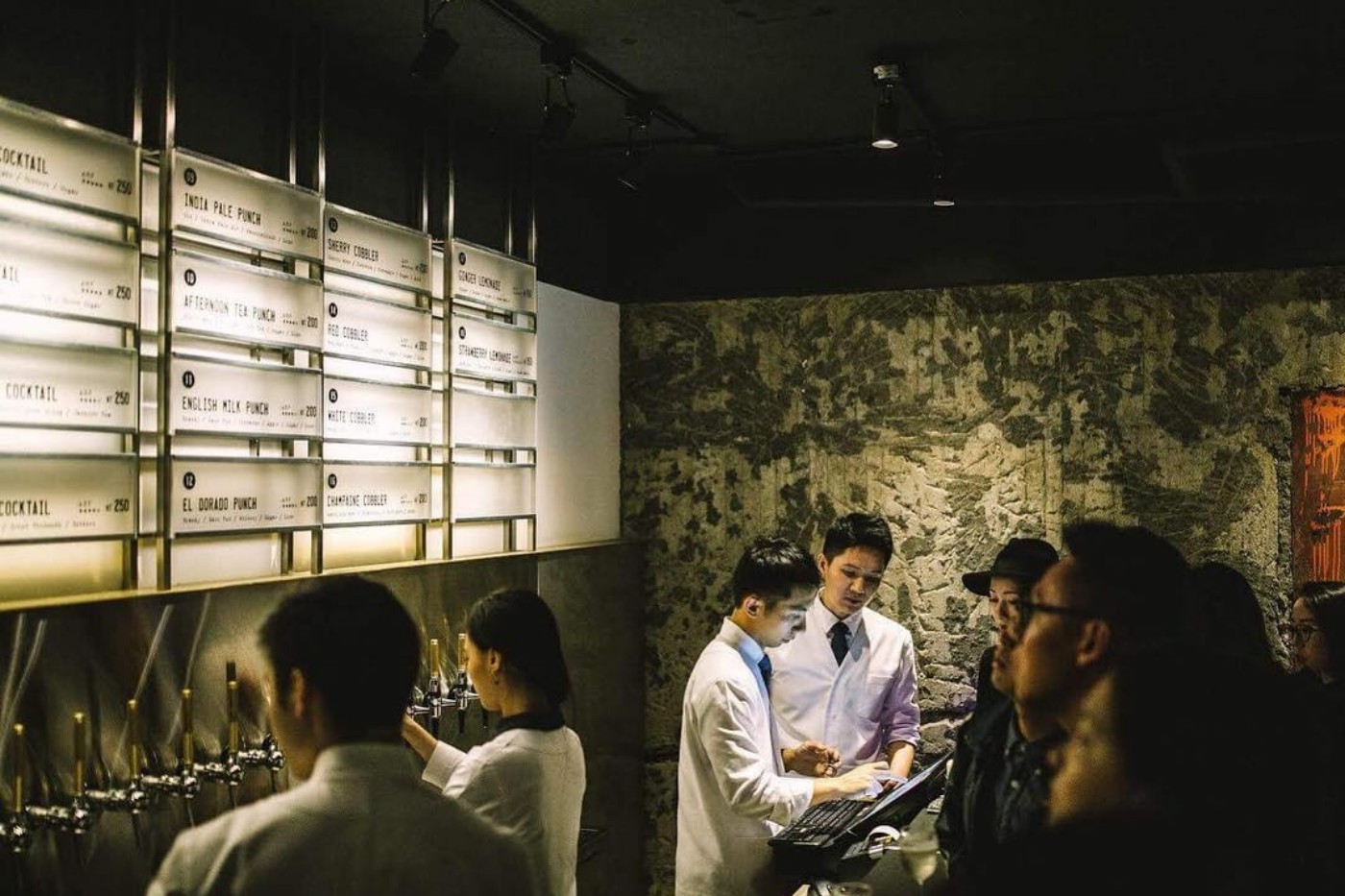 Draft Land, Taipei
Taiwanese drinks maestro Angus Zou opened his draft cocktail tap room earlier this year, stating: "You won't find any bartenders in here, we are more like engineers. We measure everything, build systems, ensure consistency, and research new flavours and ingredients." Targeting those who feel uncomfortable going to bars and trying new drinks, the venue's success has led to Zou collaborating with Antonio Lai and Tastings Group to open Draft Land Hong Kong, which just opened its doors this week.
The SG Club, Tokyo
Shingo Gokan expanded his empire later this year to open The SG Club in his native Japan. The multi-level, 1860s (the decade that the first samurai travelled to America) style bar recreates the sights and experiences the samurai encountered back then. Guzzle on the first floor has a menu that explores the samurai's journey, incorporating flavours from Japan, the Caribbean Sea and New York; whereas basement-level Sip draws inspiration from the dark characters encountered during the samurai's travels. With its unique concept and a range of local green teas, coffee, takeaway cocktails and even an in-bar shoe shiner, Gokan ticks all the bar boxes once again.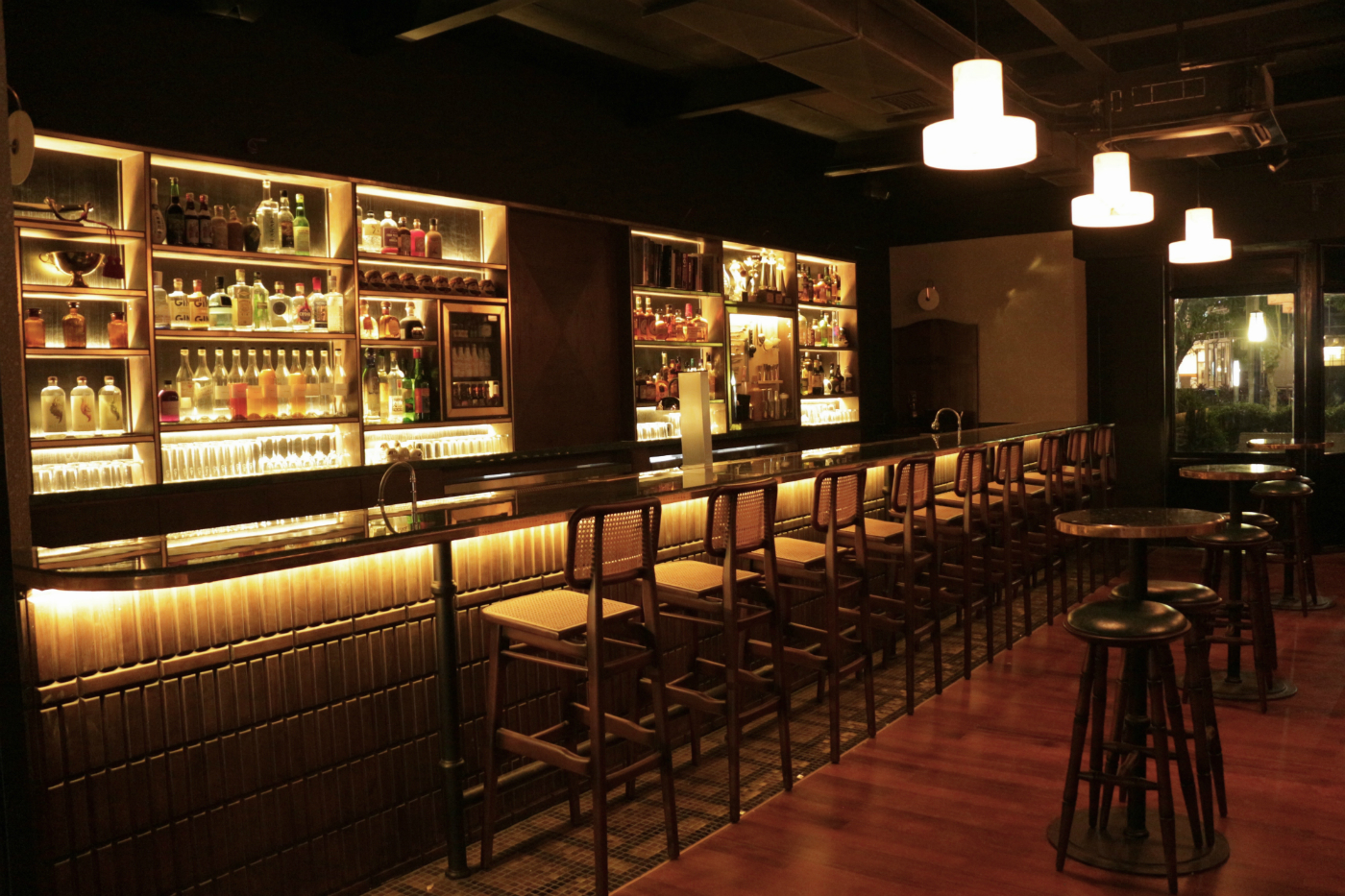 Arrack & Spice, Jakarta
This experimental cocktail bar uses modern techniques to craft cocktails using local flavours. Priding itself on educating drinkers on Indonesian heritage, Arrack & Spice is a stellar edition to Jakarta's slowly blossoming bar scene. Though there's a great selection of arrak on offer, Arrack & Spice doesn't tout itself as an arrack bar – the name is just a nod towards Indonesia's cultural heritage. Decked out in gold, leather and dark woods, the bar also boasts a laboratory of tools and equipment to create its experimental cocktails.
Ars & Delecto, Shanghai
Small Axe, the group behind Tokyo's Bar Tram, Triad and Trench – the latter of which ranks at number 16 on Asia's 50 Best Bars list – set its sights on China this year with the opening of Ars & Delecto in Shanghai, and it's been one of the most talked about Shanghai spots of 2018. High quality drinks and coffee in a down-to-earth atmosphere is the name of the game here, not to mention an A+ bar team and oh-so-refined service.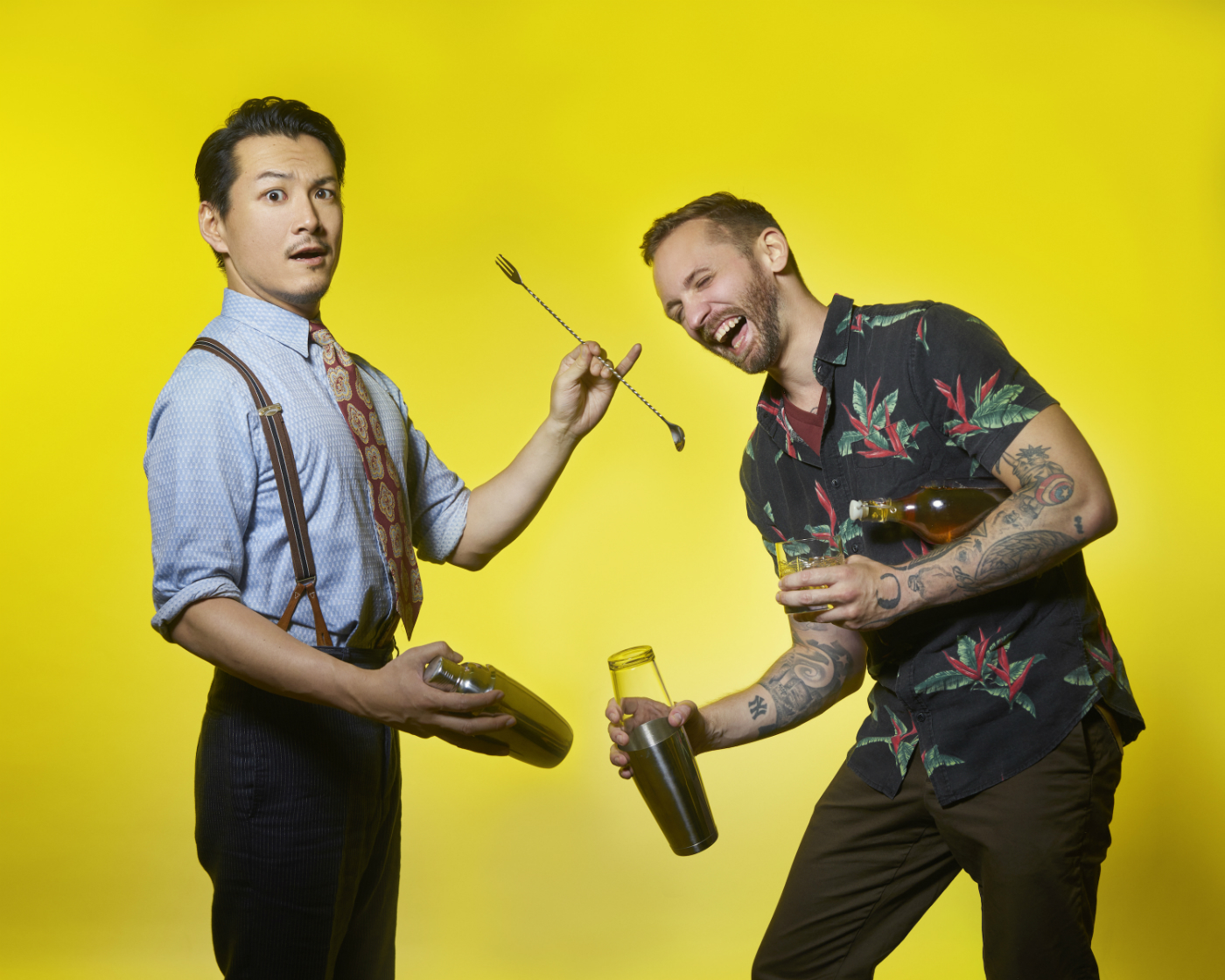 The Odd Couple, Shanghai
The year is 1983, and amid that neon-glowing fury of spandex, big hair, acid washed jeans, synthesizers, Pac-Man and glam metal, so too did the world witness the birth of two of today's global bartending greats – Shingo Gokan and Steve Schneider – aka The Odd Couple – who combined forces this year to bring Shanghai a high volume, retro-funk slam of a cocktail bar in the chic Xintiandi area. Here, you'll find Shingo-style drinks and Steve-style preparation across a menu of cocktail couplings.
The Zuk Bar, Shanghai
The ZUK Bar is not your everyday hotel bar – that's for sure. Located on the ground floor of the newly opened Sukhothai Shanghai, a contemporary lifestyle hotel hailing from Hong Kong, it is sleek, minimalistic and above all, eco-friendly. Led by bar manager Vincenzo Pagliara, who worked at the legendary Claridge's Hotel and The Connaught Bar, signature cocktails are divided into four sections according to flavour profile – Rocks, Flora, Water and Oak; elements "you can find in the woods".