This "reduced concept bar" has cleared its back bar of bottles, and lets the drinks speak for themselves. By Holly Graham.
German Rene Soffner was raised by a single mother – a sommelier by trade – who exposed him to the f&b industry at a young age. Having it drummed into his head that "cooks are assholes", he chose a career in bartending after finishing school, participating in competitions such as the G'Vine World Finals at 21, then ending up in Frankfurt's Roomers and eventually The Parlour, which once featured on the World's 50 Best Bars list. Eventually going on to open The Kinly in Frankfurt's Bahnhofsviertel, Soffner has now launched The Black Dog Temperance Society at Le Meridien hotel just down the road, named after his adopted black dog Hector. Hector is well known in the Bahnhofsviertel as he is always by Soffner's side, and, as Soffner claims, "a mean tip machine".
Though the bar is in Le Meridien, it's an independent 70-seat establishment. Soffner wants his guests to have what he calls a simple experience. "I want them to have good drinks and be cozy, breaking down the old school hotel bar atmosphere. No more sticks up asses!" The seven-metre-long black bar is surrounded by minimal, linear decor. "We don't have designer furniture or superfluous decorations. Our drinks don't look overtly fancy and are without elaborate garnishes. We change up the glassware but, other than that, we let the drinks speak for themselves in a clean atmosphere."
"Customers recognise when you put all your love into the bar and drinks"
The bar is on the same level for guests and bartenders, so patrons can observe the drinks being made in front of them – drinks that Soffner and his team, including Matthias Noori as bar manager (formerly of Roomers and The Kinly) and head bartender Michael Jeckel (formerly of Roomers), took three months to design. "We set up a lab for re-distillation, clarification, sous-vide cooking, fermentation and the like. Now, we have the gadgets like the rotovap and sous vide behind the bar, but no bottles, to retain that minimal style," says Soffner.
The team play with re-distillation to challenge guest expectations of the drink in front of them. "We have one drink with peanut butter re-distilled with bourbon in the rotovap with pandan syrup, and clarify it with lime juice, which we serve like a martini. Guests are like 'What the fuck! This looks like a martini but tastes sweet and sour?' and it makes them smile. We want to fascinate people."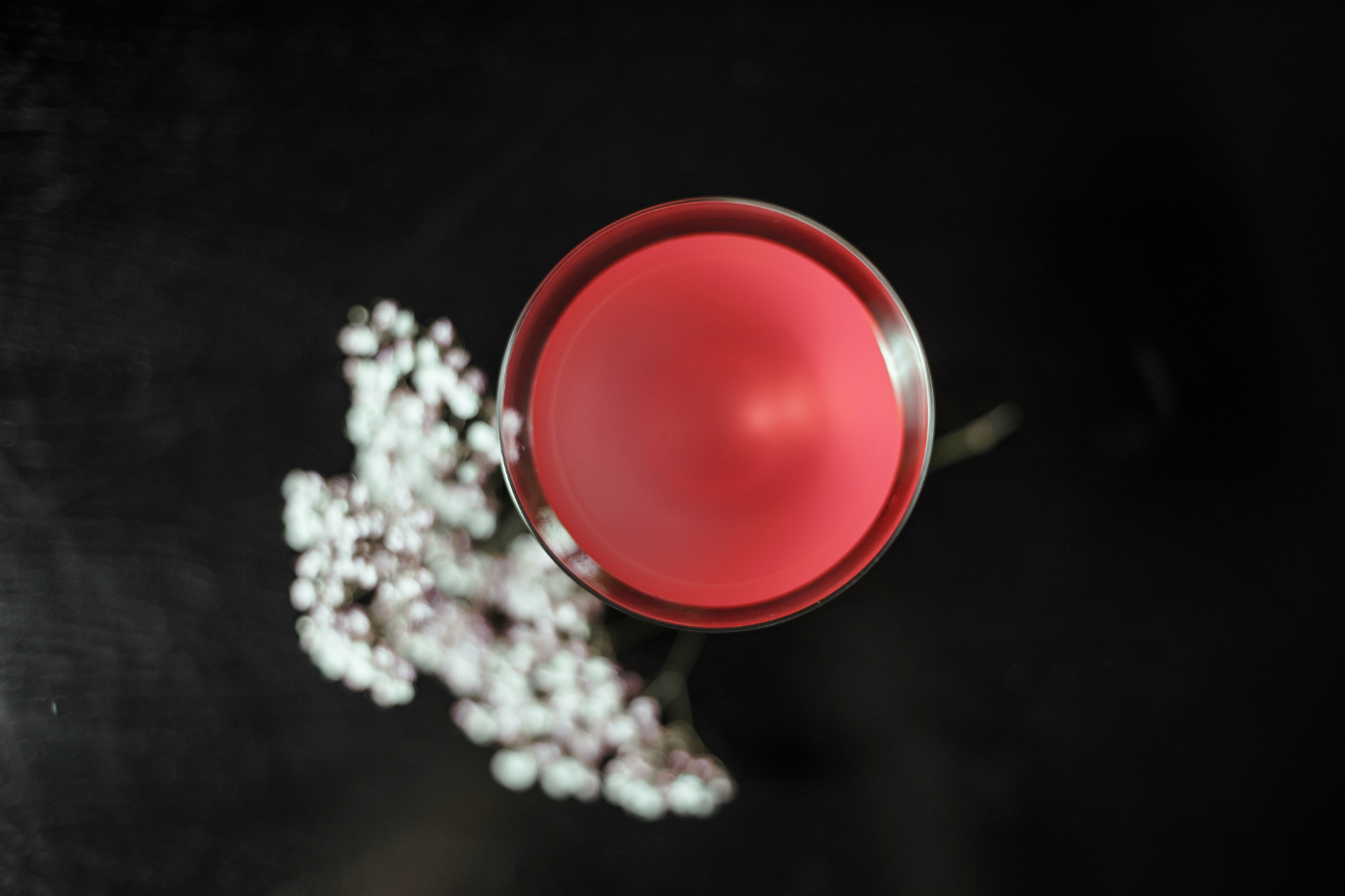 The menu also features fermented beverages including kombucha, kefir and tepache, plus other low ABV offerings. Soffner says: "Low ABV aren't usually given much love, or other bars just put a fancy garnish on a mocktail and charge the same as something with alcohol. We also do a Swedish punch hydrosol using the rotovap with our homemade pomegranate shrub, rose and kewra water and verjus and a little arak. I think it makes those abstaining from alcohol feel included as their drink has been made with as much love and care as an alcoholic cocktail."
Soffner confesses that The Black Dog has been infinitely more difficult to open than his first bar, The Kinly. "The Black Dog is bigger and when we opened the Kinly we had no budget, which is actually easier because there's less money to manage. Plus this time round, I put a lot more pressure on myself." But he's learned the secret to success is to treat his bartenders well. "They have to have a good quality of life and wake up with a smile when they think about work, and this is transferred to every guest they serve. Customers recognise when you put all your love into the bar and drinks."
Recipe (click to view)
Morning Glory
---
The Black Dog Temperance Society Wiesenhüttenplatz 28-38, 60329 Frankfurt, Germany, +49 160 9395 4296.