Beer's just yeast, barley, water and hops right? Well, yes and no – and when it comes to some beers that no should in be in capital letters, bolded and written in the font size they use for advertising hoardings. Brewers are creative creatures that sometimes turn out some pretty, hmm, let's call them "interesting" beers. Here are some of the most "out there" brews that are, well, out there.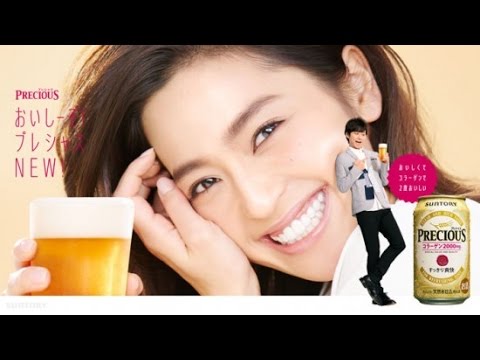 The one with the collagen
Trust the Japanese to get weird. Aimed at the ladies, Suntory's Precious contains collagen so the makers hope it will clear up your horrible wrinkled old lady skin or keep you looking young or something. Aside from your 2g of collagen per 330ml can, you also get a 5 per cent abv light lager.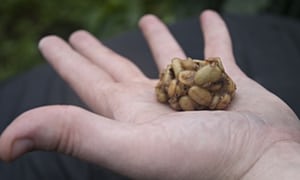 The one with civet shit
Long lusted after by coffee connoisseurs, civet cat coffee is made from beans that pass through the tropical cat-weasel and are sifted out at the other end once their stomach acid has enriched the beans. Mikkeller's Beek Geek Brunch Weasel is a breakfast stout, that at 10.9 per cent abv packs a punch.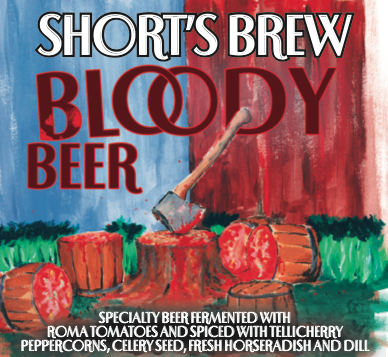 The one made of Blood (y Mary) 
OK, while not made strictly from the brunch favourite, Short's Brewing Company of Bellaire in Michigan do use Roma tomatoes in the brew and add black peppercorns, celery seed, horseradish and dill to their Bloody Beer so it's close enough. One of these long discontinued "Fresh Pints of Bellaire" came in at 7 per cent abv and 40 IBU.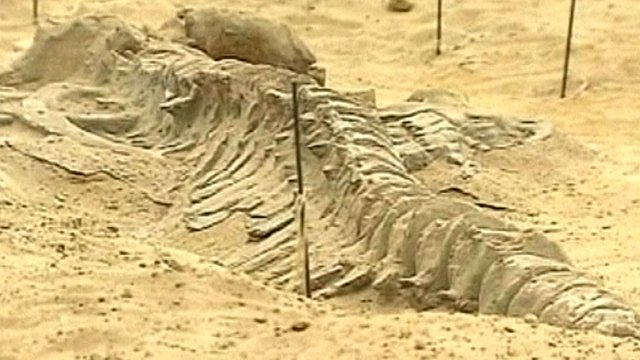 The one with the fossils
The chaps at Virginia brewers Lost Rhino partnered up with PaleoQuest, which is a non profit dedicated to promote digging for dinosaurs rather than trendy diets, to make a beer to get people talking about science. To do so, they cultivated yeast from 35-million-year-old whale bones and the result is the 5.5 per cent abv Bone Dusters Amber Ale. Cool, but shame it wasn't from a long lost species of rhino or a t-rex, though.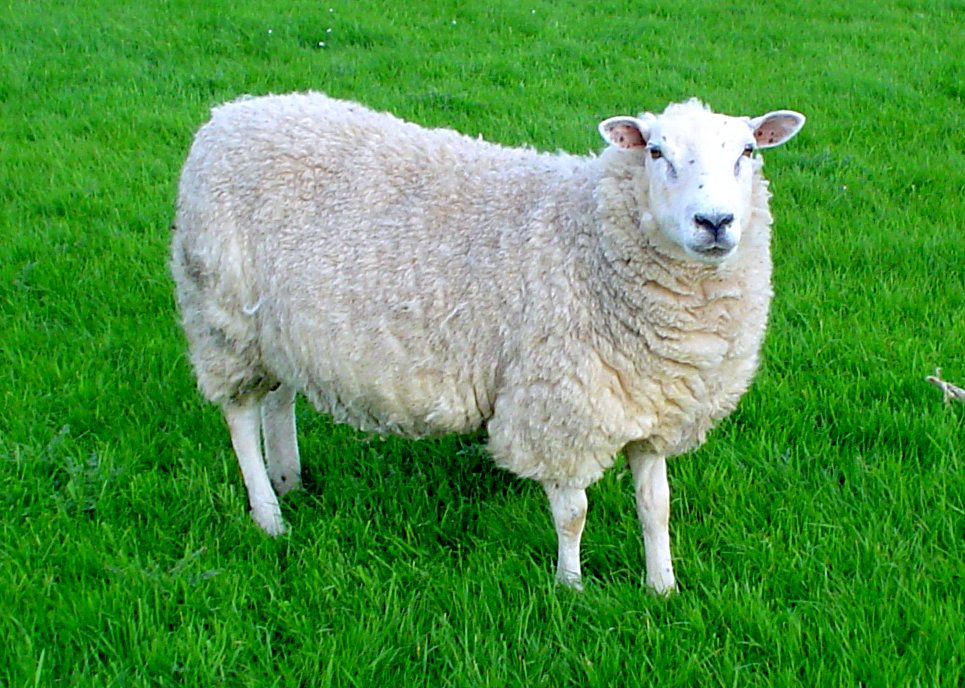 The one with the sheep shit
Iceland, as you will come to learn by the end of this list, is a place where brewers clearly have a lot of time on their hands and a sense of adventure. At Borg Brugghus brewery, that means smoking the malts for the Fenrir Nr26 with a blaze that is burning sheep dung on account of the lack of trees. Sheep-shit smoked American IPA comes in at 6 per cent abv and an IBU of 63.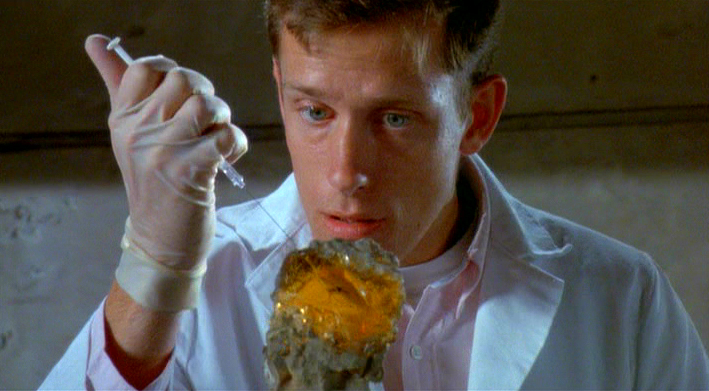 The one that sees your whale fossils and goes even further back
Fossil Fuels Brewing Co's AY108 uses yeast from the gut of a bee that was encased in amber back in the Eocene epoch, a mind-boggling 45 million years ago. Prof Raul Cano managed to isolate it and then turn his mind to putting it to its best use, so he picked beer over bread. The first result was this pale ale named after the yeast, and later on, a saison.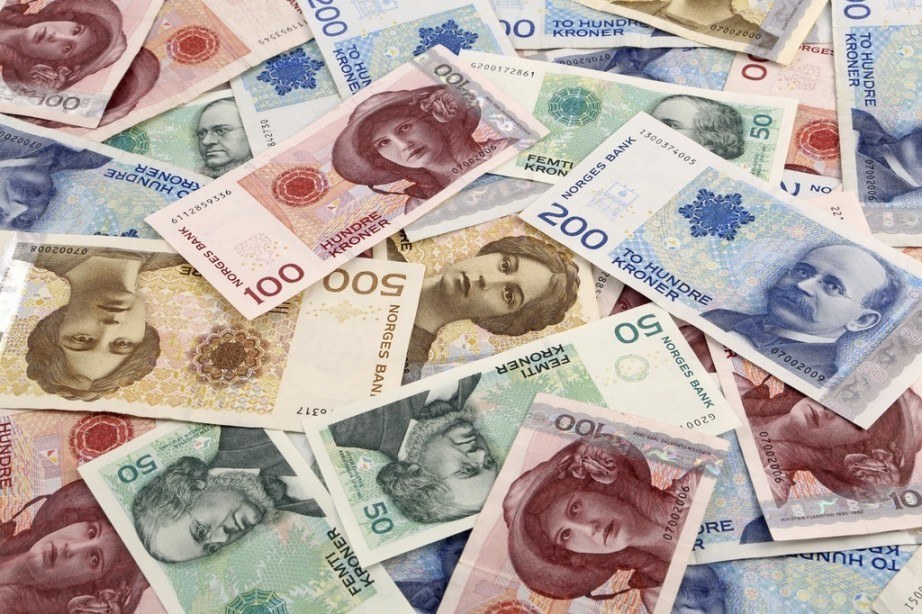 The one that spends a fortune
A collab between Evil Twin and Lervig Aktiebryggeri, a Norwegian craft brewery from the port of Stavanger, uses actual folding money to make this stout, and then they up the ante by throwing frozen pizza in too. It's a no-messing 17.5 per cent abv.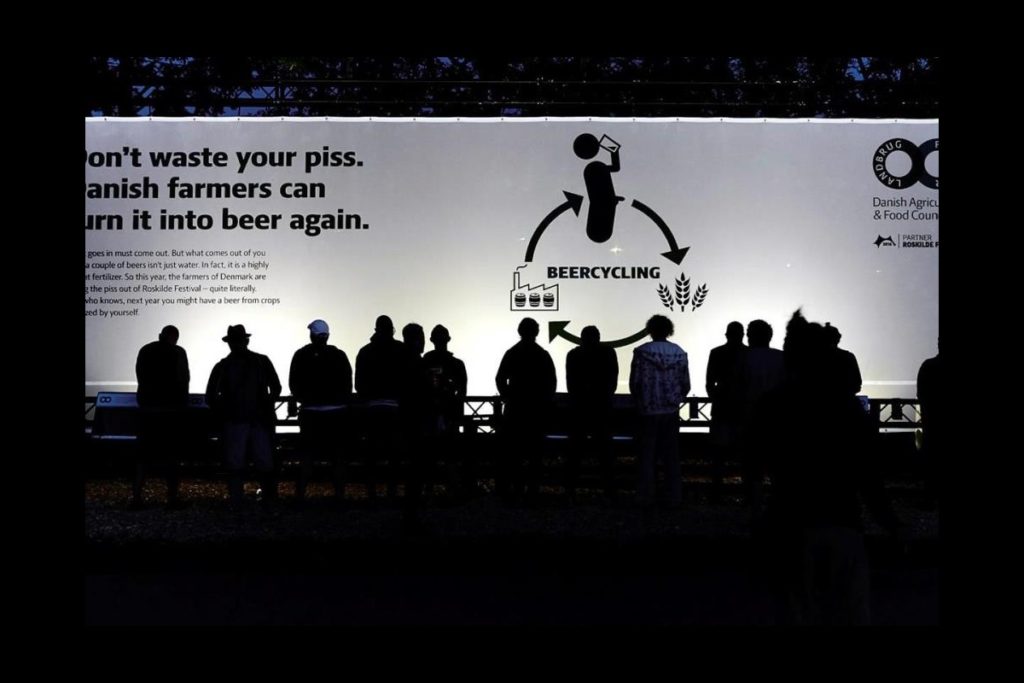 The one that spends a penny
Going green meant going yellow for the Danish government and Norrebro Bryghus, when they decided to recycle human waste water from the famed Roskilde music festival to make Pisner, a piss-weak pilsner. The price of sustainability is drinking hippies' piddle.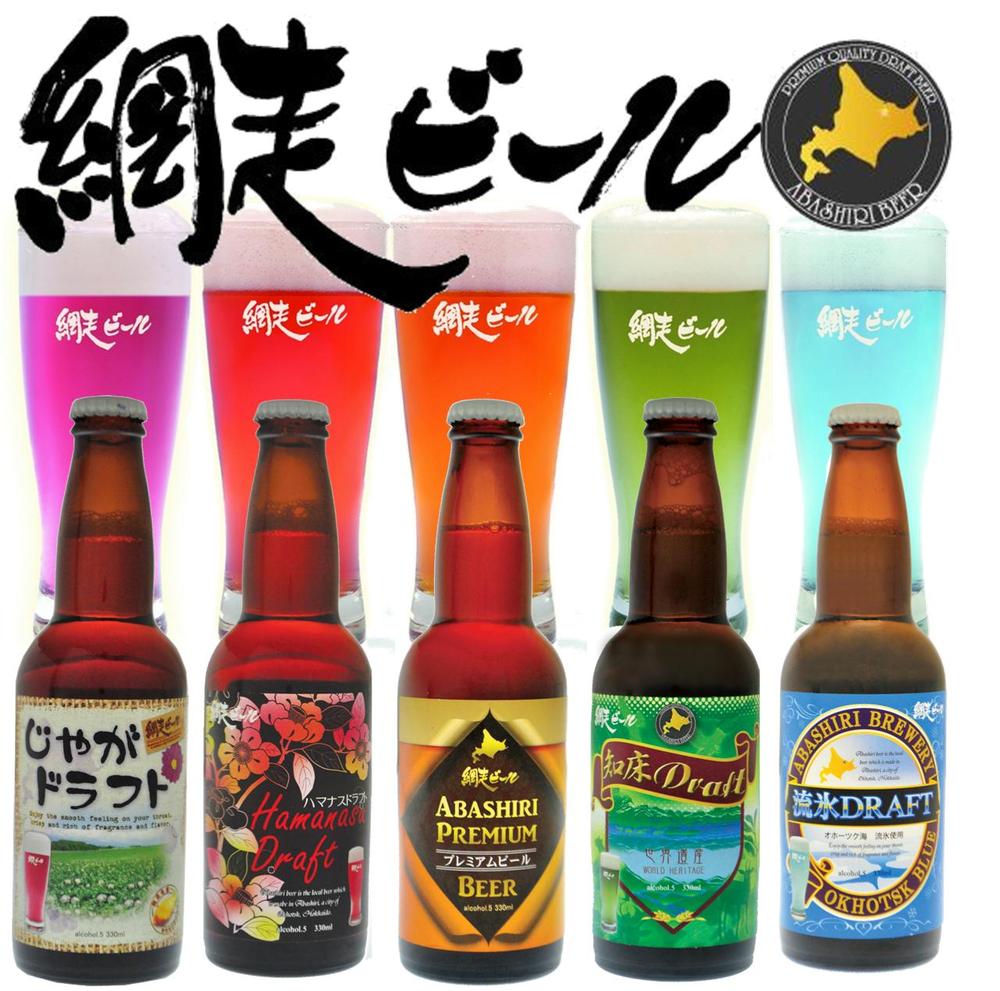 The one with the colours
Abashiri Brewery, a Japanese brewer from Hokkaido, made beers that were coloured red, blue and green using seaweed and other naturally occurring ingredients. They also made Bilk, a malt beverage that was a combination of beer and surplus milk. Colourful, to say the least.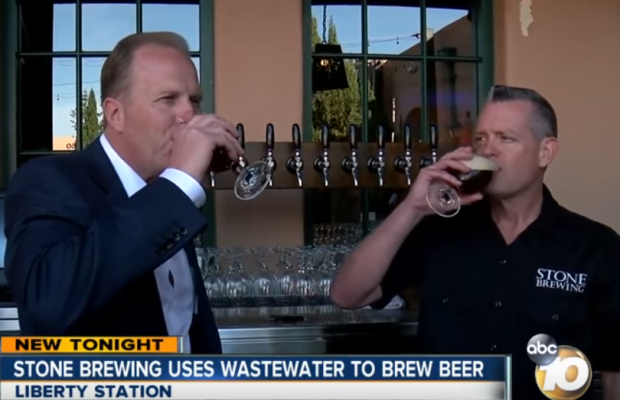 The one from the sewers
Sewage water sounds right up there with gutter oil for things you would not want to drink, but Stone Brewing of San Diego made a beer that put the pee in IPA by using recycled water via the Pure Water San Diego initiative. Full Circle was actually a pale ale and limited to five barrels but could signal the future of brewing.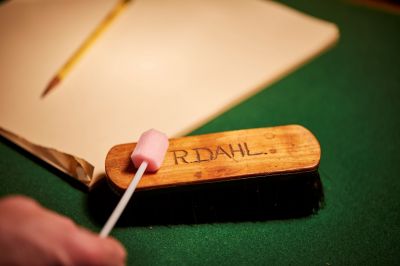 The one made from Roald Dahl
Yeast can be picked from anywhere and everywhere so why not the bespoke writing chair of dead children's author Roald Dahl? That's what the creative minds at London experientialists Bompas & Parr tasked 40FT Brewery with for their Odious Ale, a beer made for the short-lived pop-up restaurant based on Dahl's The Twits.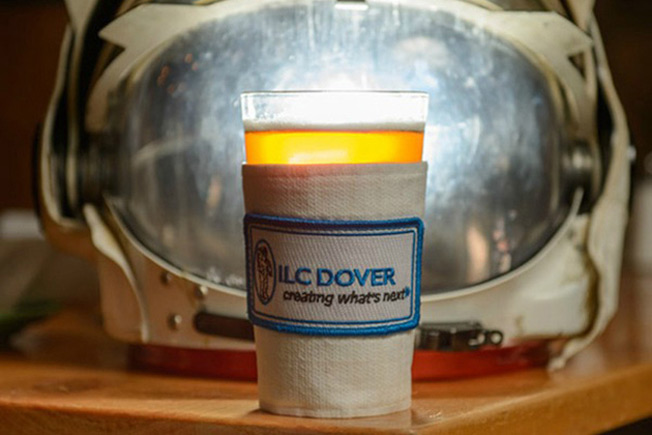 The one that saw the whole of the moon
Dogfish Head have a history of pushing the envelope to the point where it struggles to remember its safe word, and the time they went into space might have been the most out there of all. Thanks to a partnership with the company that makes the NASA spacesuits, they got hold of some moon dust that came all the way from wherever NASA filmed the moon landings – OK, fine, the actual moon – to throw into a 5 per cent abv, 25 IBU limited edition Oktoberfest.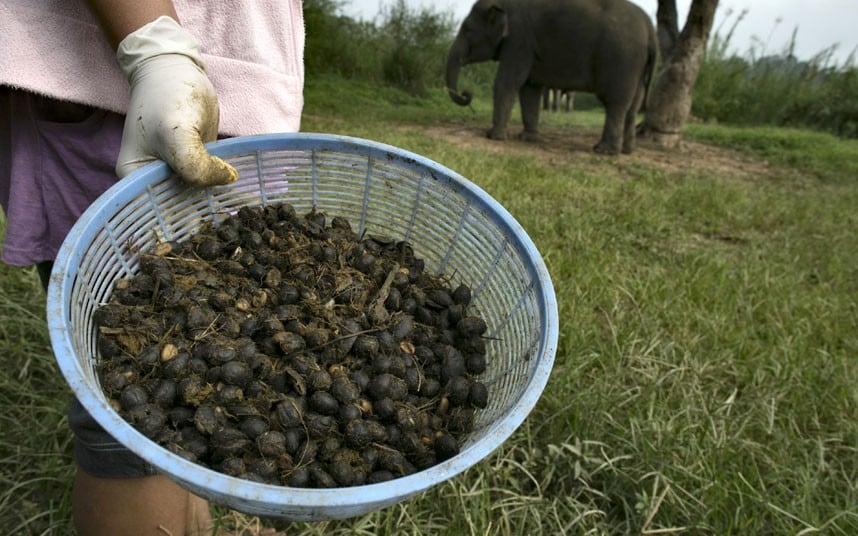 The one that has seen the inside of an elephant 
Japanese brewer Sankt Gallen decided that the best way to make a beer you would never forget was with elephant dung. More specifically, they brewed using coffee that had passed through the big-eared behemoths in a Thai wildlife preserve and made a "chocolate stout" named Un, Koon Kuro – a pun on "crap" in Japanese. Despite being also released on April Fool's Day, this is no joke.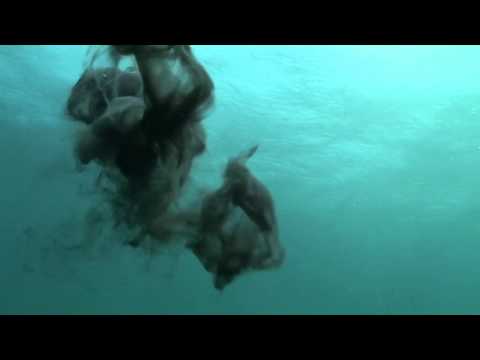 The one that's inky
Squid ink – or more accurately, squid, cuttlefish and octopus ink, basically anything from a cephalopod – has become so common that you wonder how scared the animals can possibly be. Anyway, the brewmasters at 3 Sheeps in Wisconsin made their IPA into a black IPA using squid ink for their Nimble Lips Noble Tongue No3.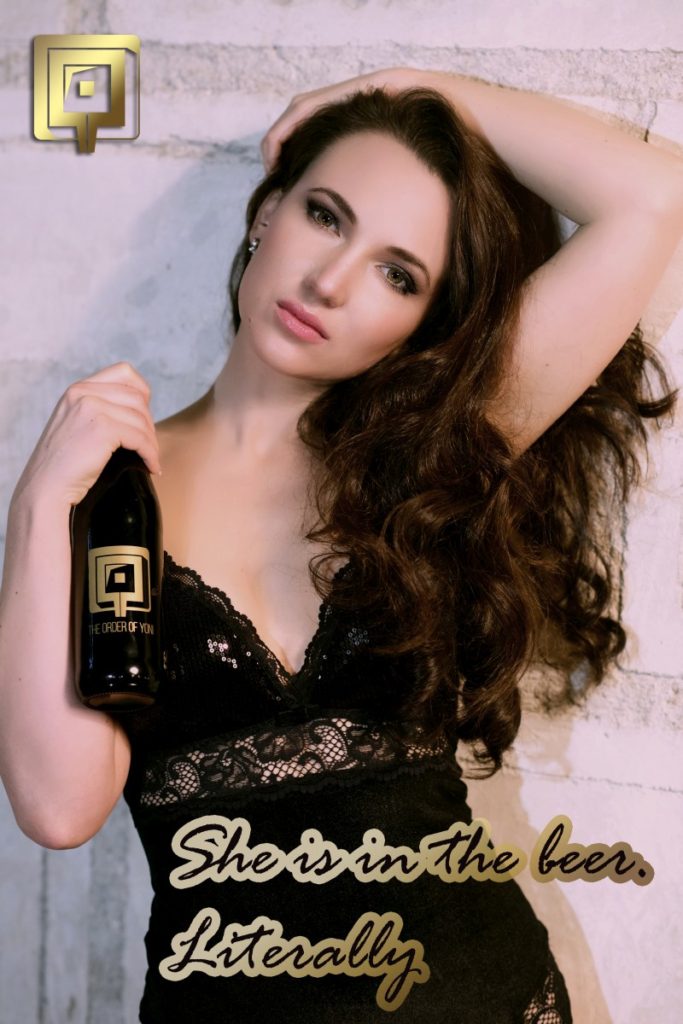 The one that is a little too intimate
We're all adults but that's still no preparation for the internet, especially when you find an Indiegogo that wants you to fund the world's first vagina beer – a sour ale made with lactic acid extracted from a Czech model. We're not sure anyone will ever get to try Bottled Instinct because it reached less than 1 per cent of its EUR 150,000 goal and also because surely it must be an April Fool's joke? Otherwise it's just creepy.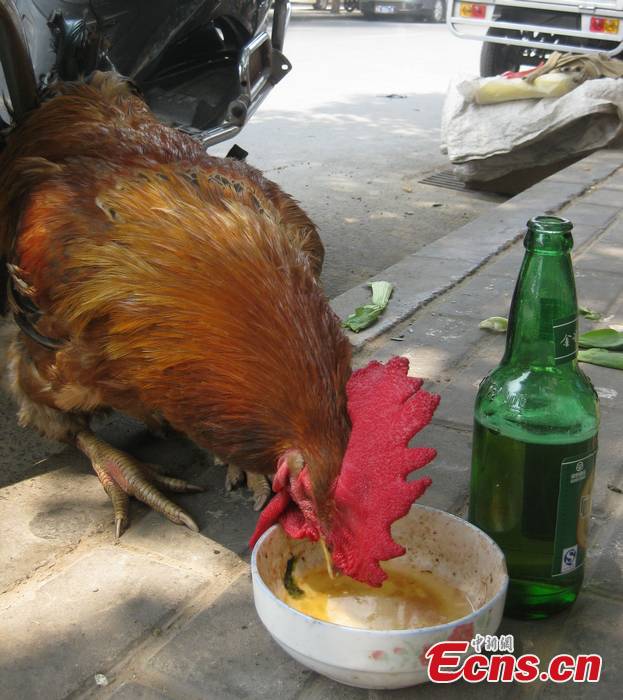 16. The one with the whole chicken
Cock Ale has taken on almost mythic proportions over the years. Said to be popular in England in the 1600 and 1700s, it was normal ale with the addition of a whole rooster. Connecticut's Willimantic Brewing Co's Hand Pulled Cock Ale – 7 per cent abv, cask only – was a modern take that still relied on a very old joke for the name.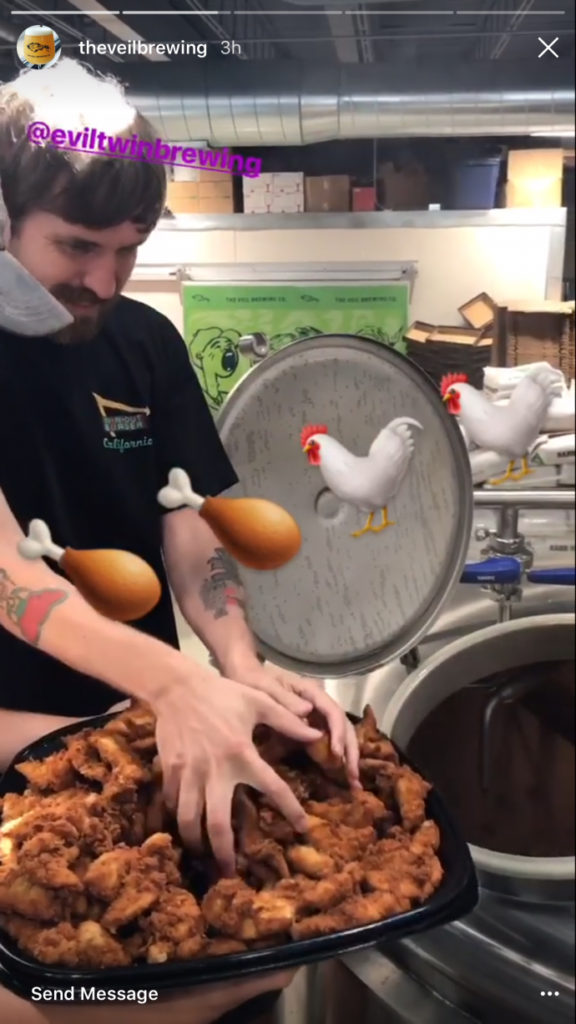 The one with fried chicken
Chicken and beer go together like that song in Grease so why not put the chicken in the beer? The Veil Brewing Co of Richmond, Virginia, saddled up with Evil Twin to do just that. A whole heap of Chick-Fil-A chicken tenders went in the brew for their collaboration Fried Fried Chicken Chicken DIPA.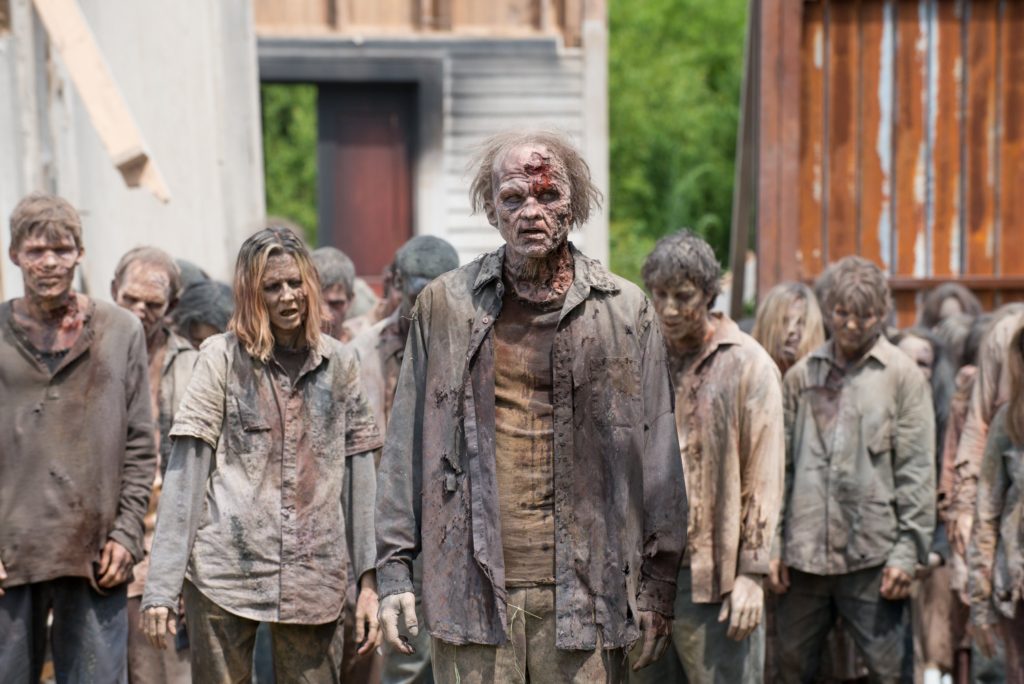 The one with actual brains
Dock Street Brewing Company of Philadelphia paid tribute to The Walking Dead with its Dock Street Walker, upping the zombie stakes by tossing in some smoked goat brains. It's a 7.2 per cent abv American Pale Stout, and there are also cranberries in there to offer a bit of bite.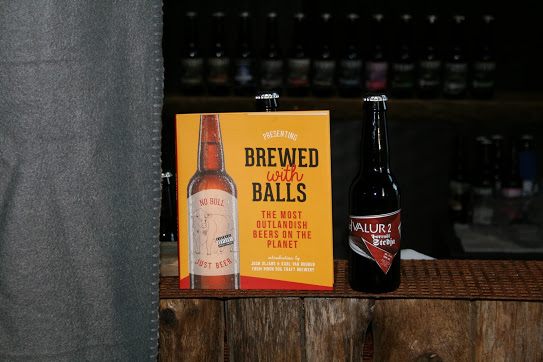 The one with the whale testicles
With their Hvalur 2 the chaps at Iceland's Steoji microbrewery upped the ante from the original Hvalur 1, a controversial whole whale (meat and bone) beer in collaboration with whalers Hvalur. The second seasonal collab was based on sheep dung-smoked whale testicles – well, one in each brewing cycle.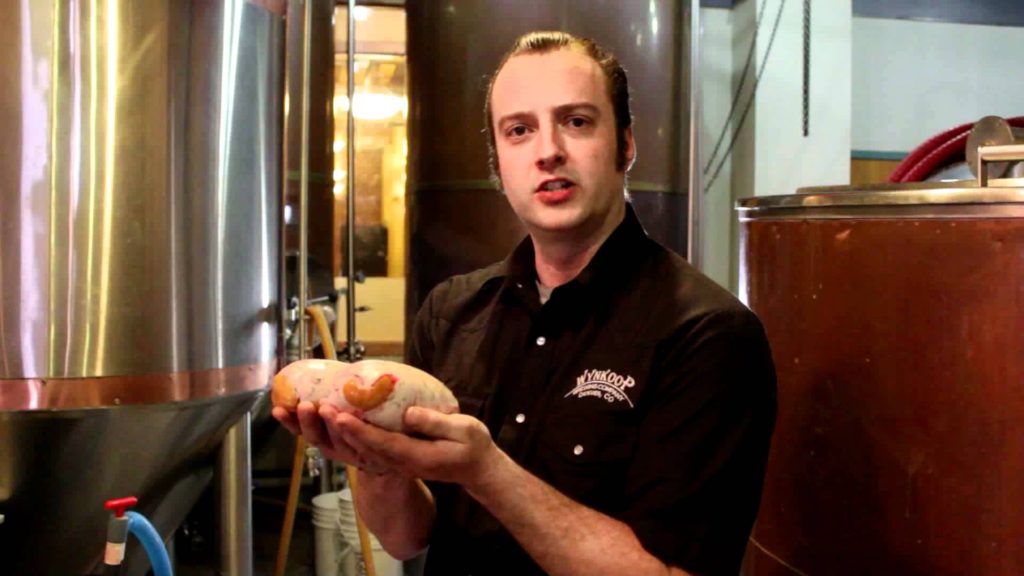 The one that started as a load of balls
Denver-based Wynkoop Brewing's Rocky Mountain Oyster Stout started out as an April Fool's joke and ended up becoming real because of the enthusiastic response of the public. The 7.5 per cent abv is made with three bull's testicles per barrel – Rocky Mountain oysters being the local name for the "delicacy". Cans were fittingly sold in a two-pack.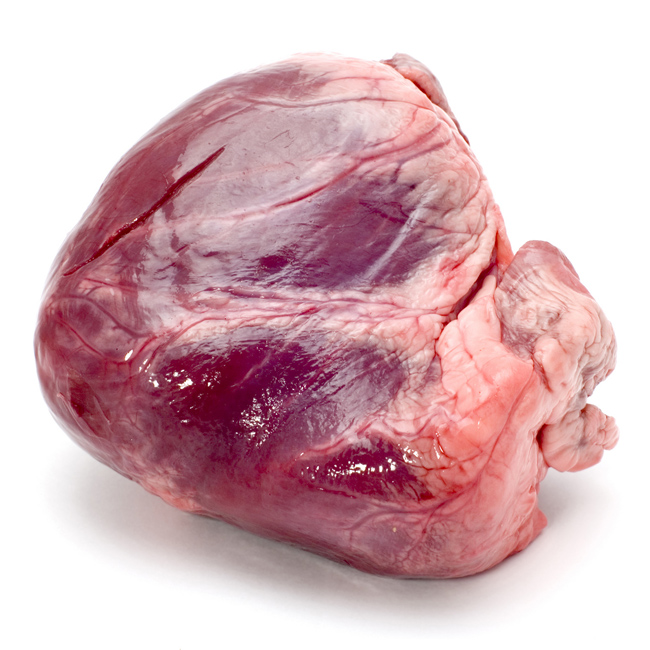 The one that shows a lot of heart
Captain Beefheart, made by Portland's Upright Brewing with help from Burnside Brewing, contains 27kg of charred beef hearts and plenty of spices in the brew. Boston Beer Company's Jim Koch did something similar with his Burke In The Bottle, a collaboration with chef David Burke.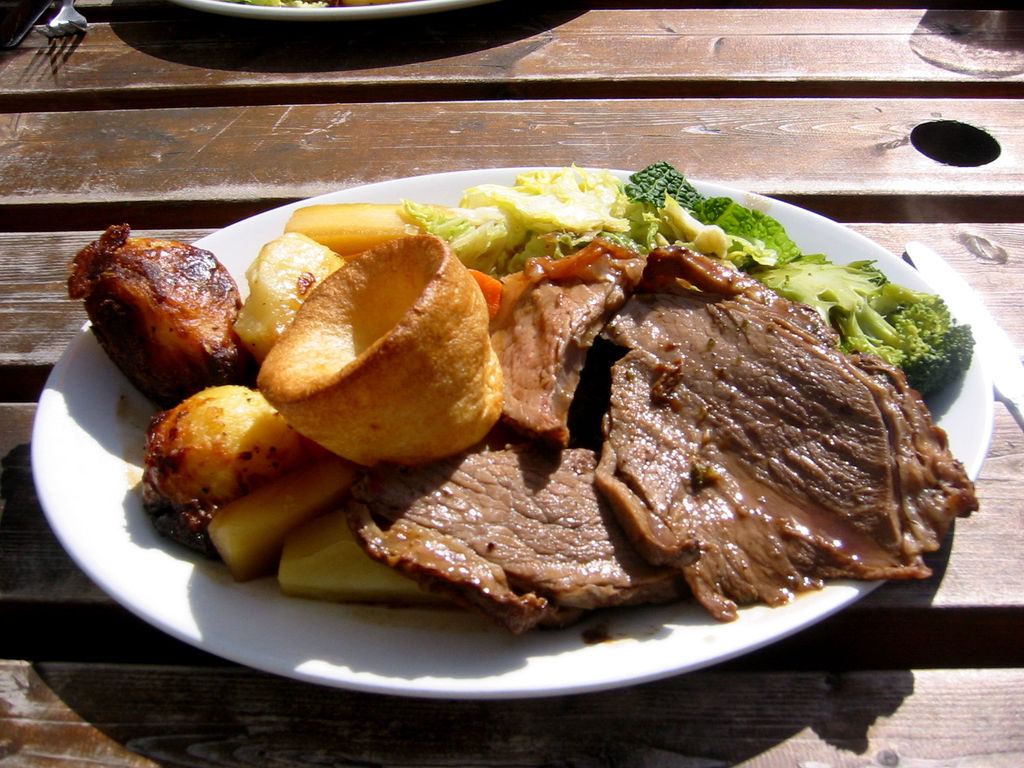 The one with the Sunday roast
Welsh beer makers Conwy Brewery pander to national stereotypes by making a lamb beer. The Sunday Toast includes juices from a slow-roasted Welsh lamb in a 4 per cent abv Victorian-style porter. It probably should have been a lamb-ic.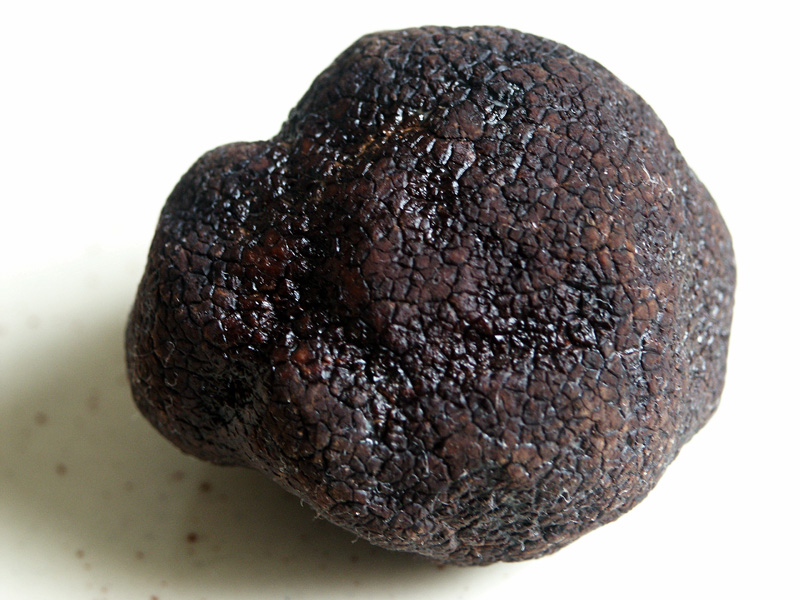 The one with the truffles
Truffles are expensive. Brewing with them seems like a risk but it is one being taken.  Moody Tongue of Chicago make a Shaved Black Truffle Pilsner that has become a hit at some of America's finest fine dining establishments, while Mikkeller opted to make a stout when they brewed with black truffles for The Forager.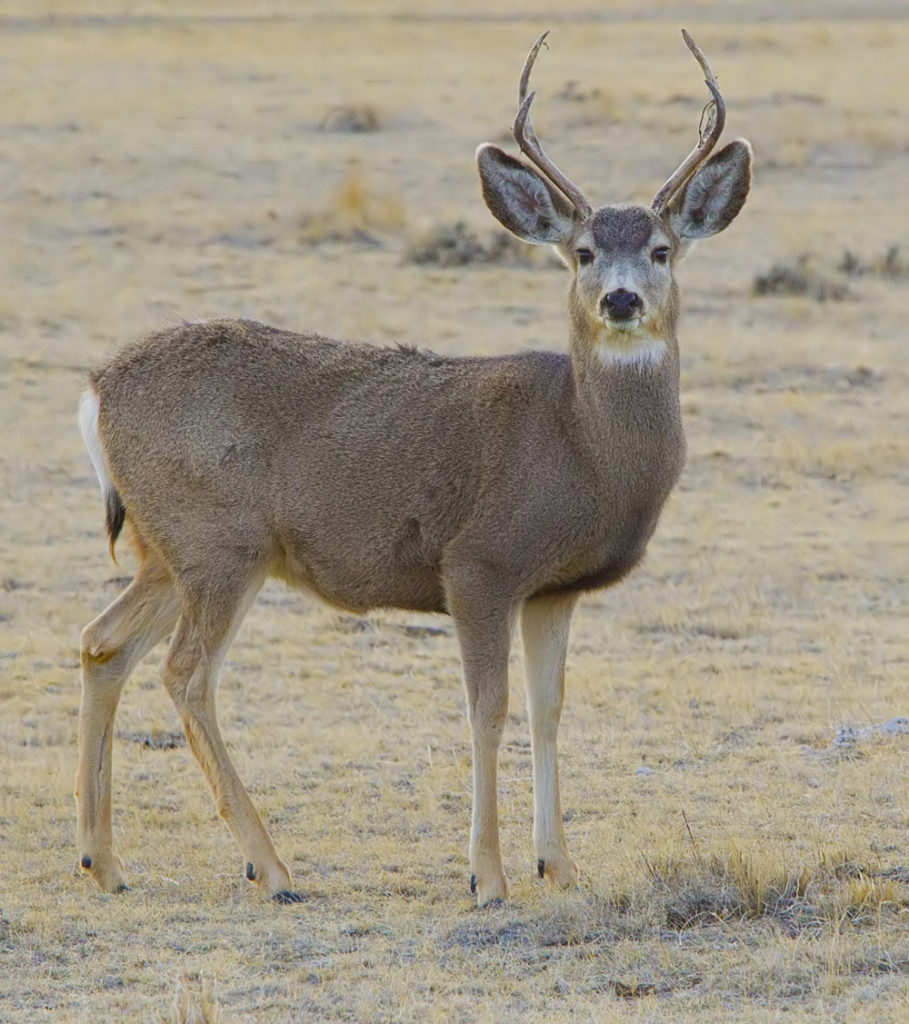 The one that could have been a baby deer
The Green Man Pub in Wellington, New Zealand, coupled up with local brewers Choice Bros to make a headline grabbing beer made from deer semen. We'll just leave the ever so subtly named Stag Semen Stout right here.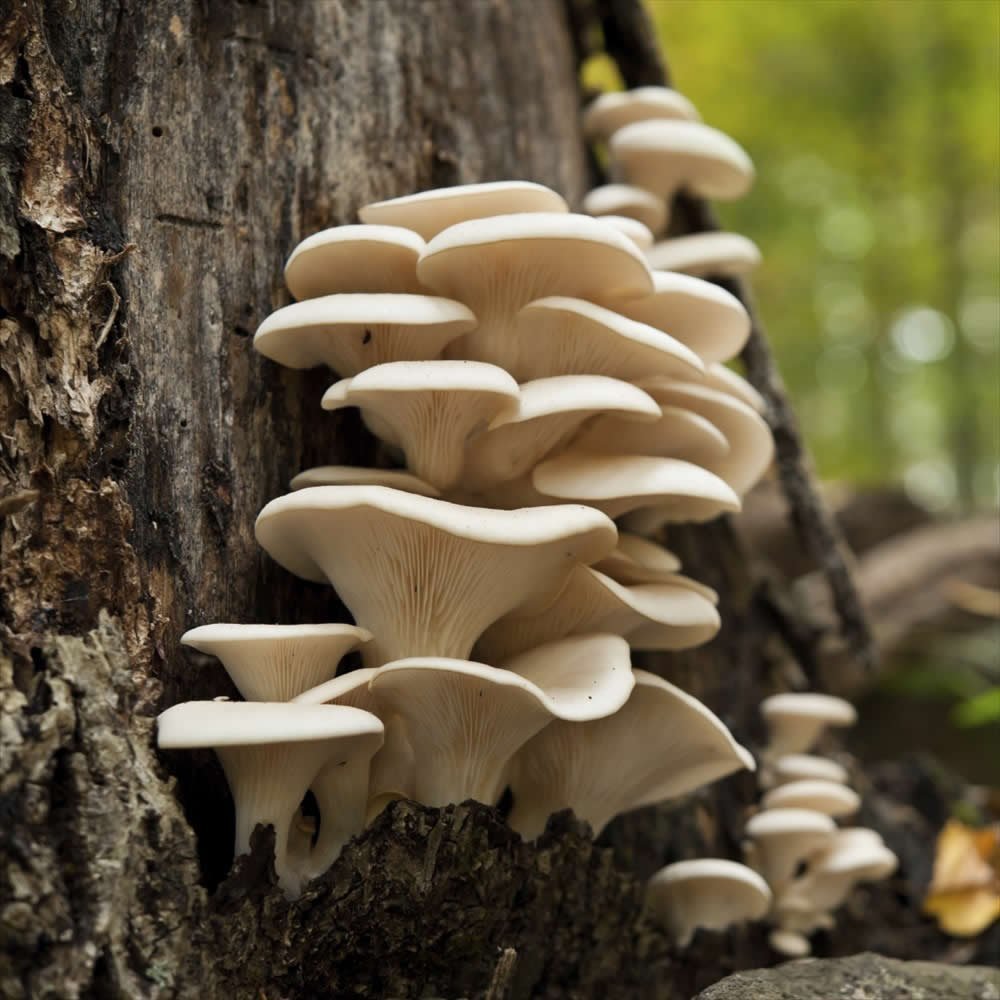 The one with the mushrooms
It seems that every conceivable mushroom has been used to brew in the last few years. Jester King of Austin, Texas, use oyster mushrooms grown locally in their Snorkel, a 4.5 per cent abv gose.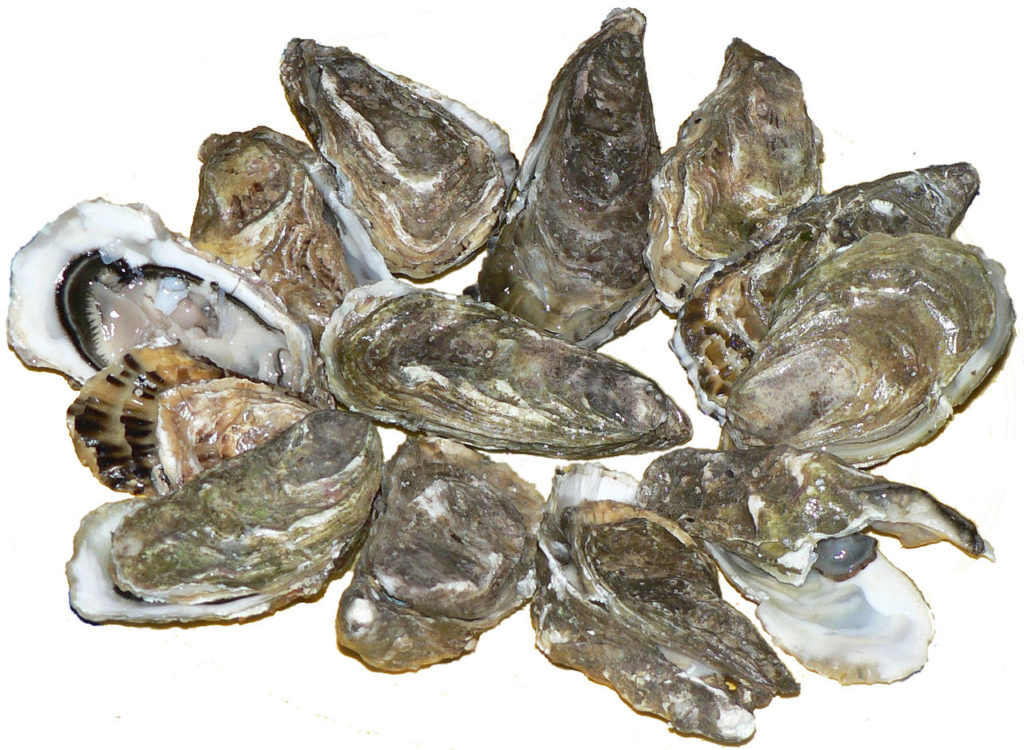 The one with the (actual) oysters
The journey of oysters in stout is an interesting one. We've gone from enjoying the bivalves between sips to using the shells for clearing the beer to putting the shells in the boil to dropping whole oysters in there. The Flying Dog Pearl Necklace Oyster Stout does just that.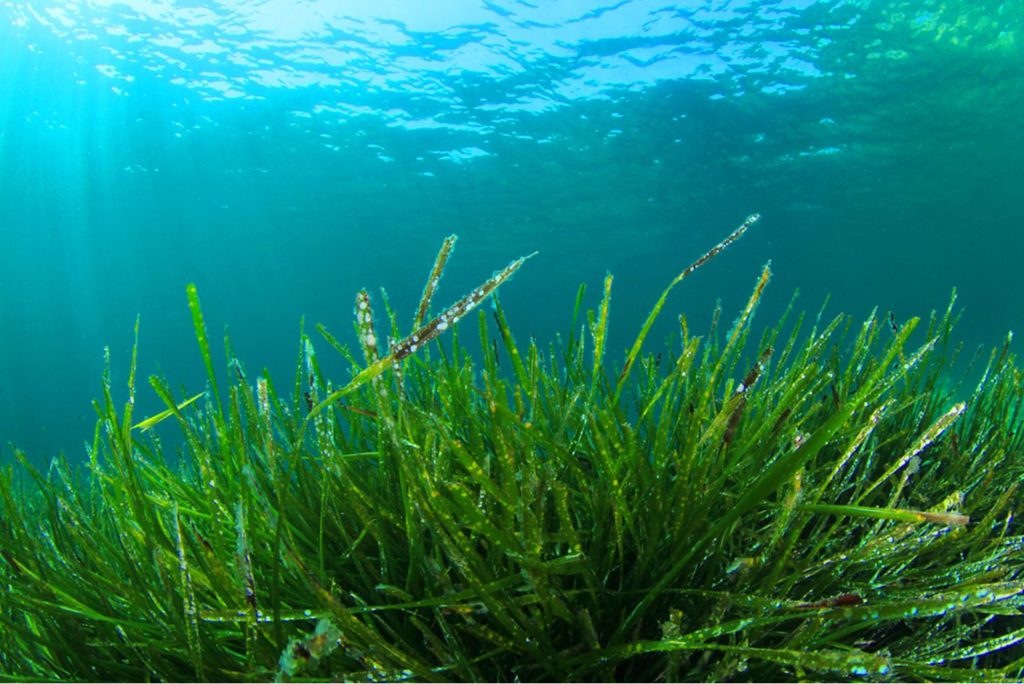 The one that is naturally green
Free Tail Brewing Co of San Antonio, Texas, take blue-green algae to make a 4.2 per cent abv rye wit that is turns out turquoise. Spirulina beer might have an added anti-ageing side effect if the branding of Myanmar-based Mandalay Brewing or Red Dot Brewery in Singapore are to be believed.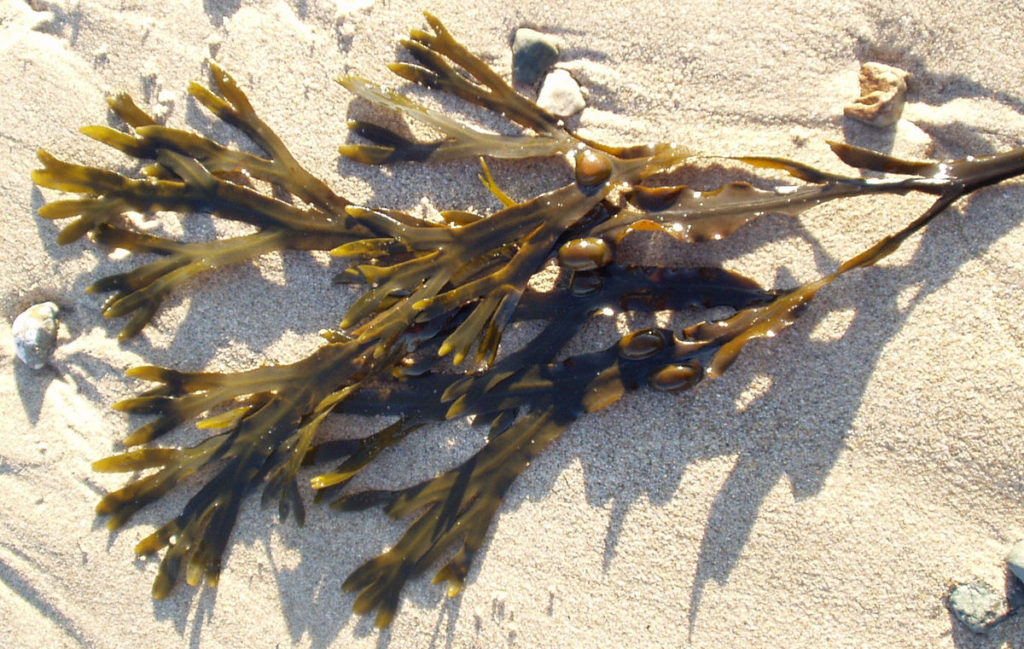 The one with the seaweed
Bladderwrack sounds like a good name for a beer but it is in fact the seaweed used in the mash for Kelpie Seaweed Ale brewed by Williams Bros Brew in Alloa, Scotland. It's a Scottish Gruit, an ancient style preserved with herbs rather than hops, that's meant to recreate the traditional brews of the Scottish coast.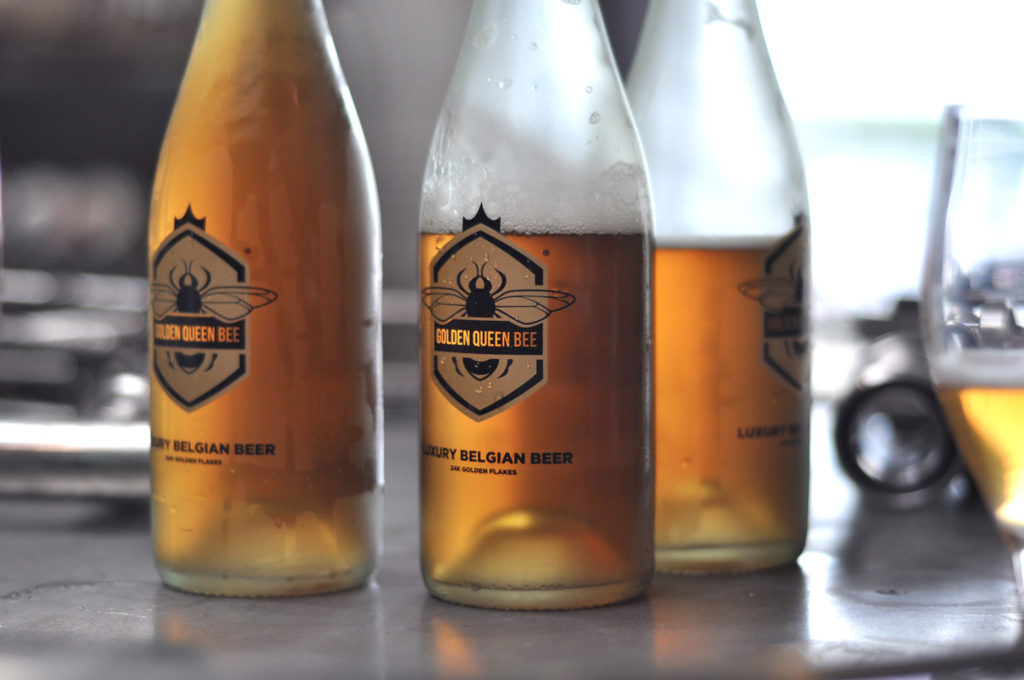 The one with actual gold
We've all had golden ales but what about drinking gold? Golden Bee Beer's Golden Queen Bee contains edible 24k golden flakes. Massively unnecessary but if you can also get a bottle to enjoy with The Lost Abbey's Gift Of The Magi, a golden ale that contains frankincense and myrhh, then you can feel all Christmassy inside.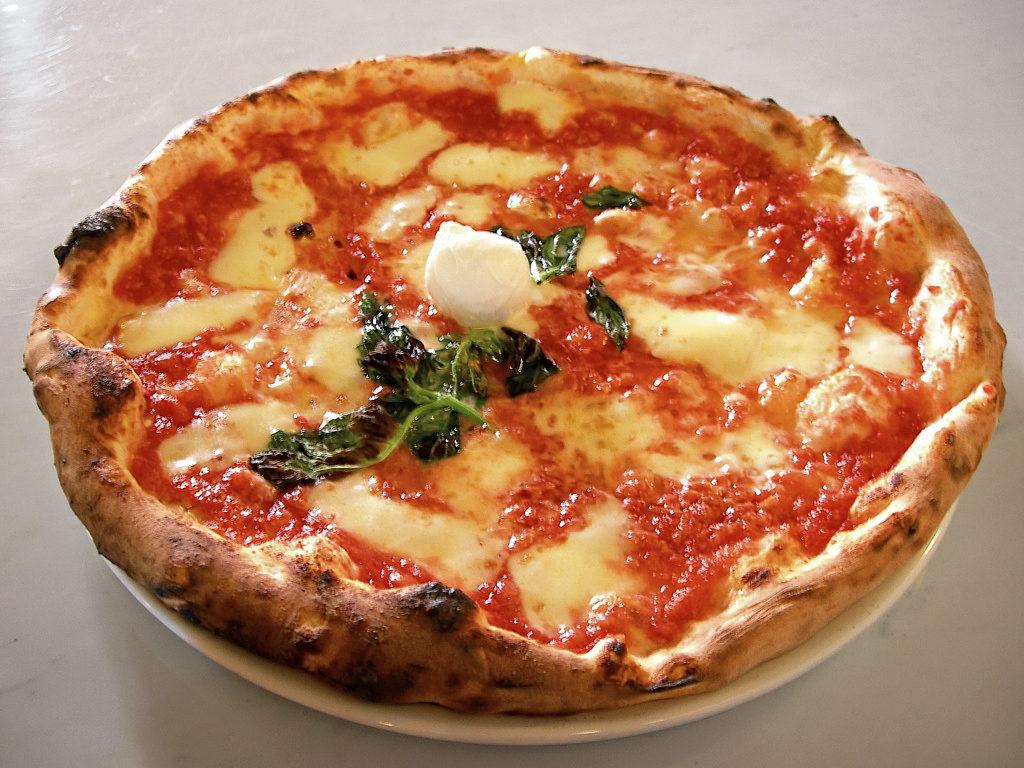 The one with the pizza
Mamma Mia Pizza Beer, made by Chicago's Pizza Beer Company, contains margarita pizza steeped in the mash. There's no word if it is a Chicago style deep dish crust.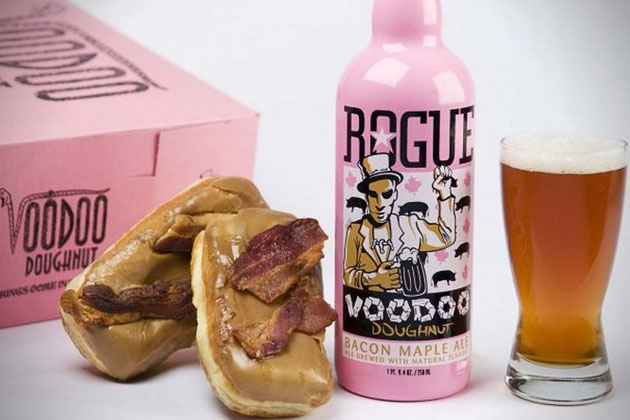 The one with the doughnuts
Voodoo Doughnut Maple Bacon Ale, a collaboration by the eponymous bakery and fellow Oregonians Rogue Brewery, was the first of a series that has so far extended to six. The beers are meant to recreate the flavours of the Portland store's top-selling flavours and are currently on Guerilla Grape and Mango Astronaut.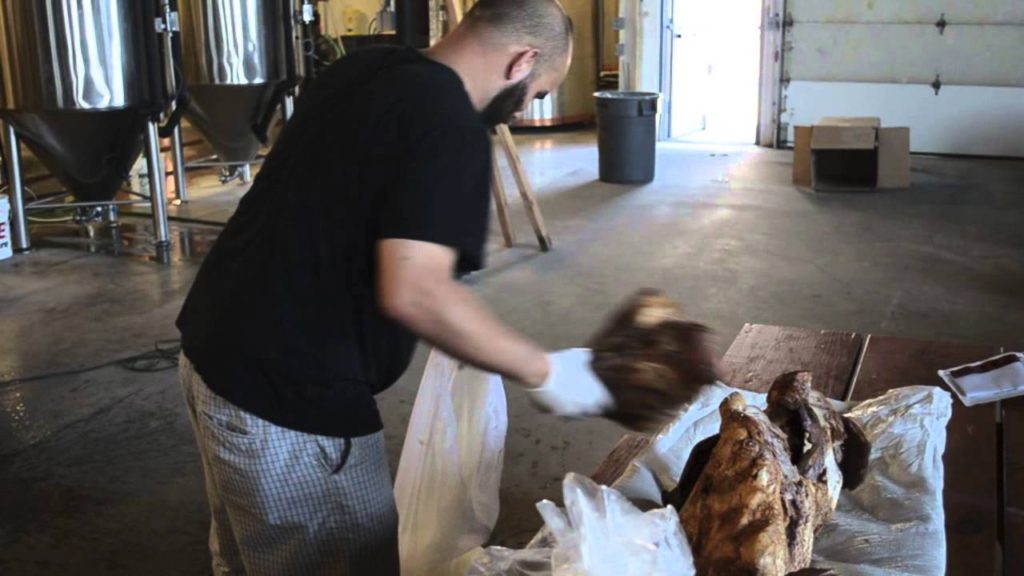 The one with the pig's head
Mangalitsa Pig Porter is a porter that contains the head and bones of a Mangalitsa (or Manglalitza or Mangalica) pig, a breed known as the Kobe beef of pork. Made by Right Brain Brewery in Traverse City, Missouri, the pigs heads are intact and they brew with the eyeballs still in their sockets. Right Brain also makes a more palatable Pie Whole series, which includes whole pies from a local baker.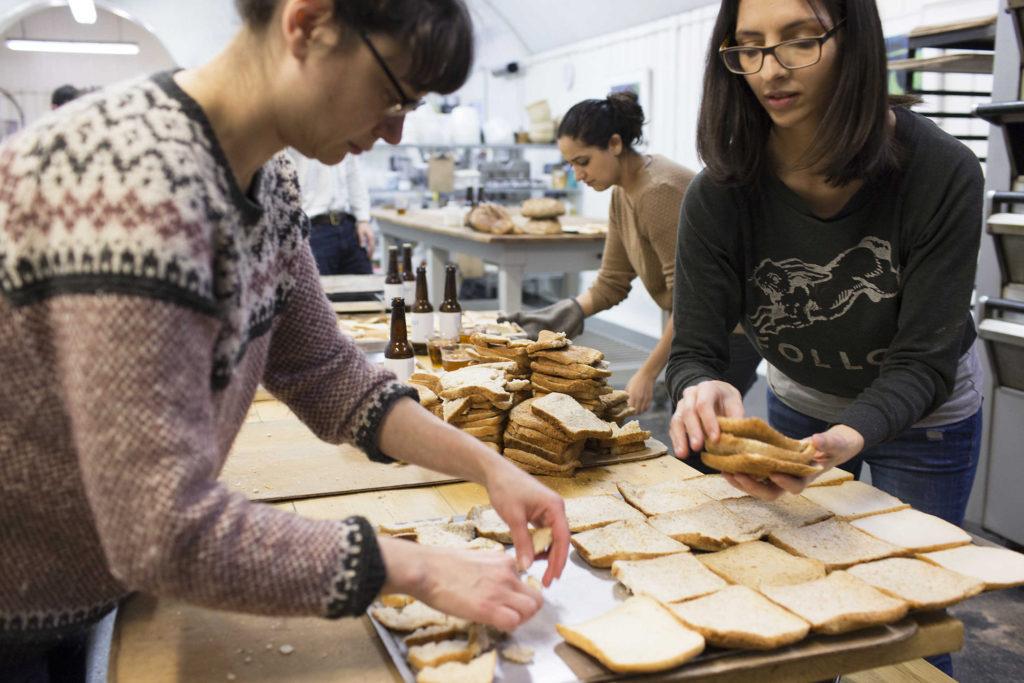 The one with the old bread
Toast Ale uses leftover bread to make a beer aimed at combatting food waste. The surplus bread brew gives all profits to charity and has even extended to brewing in the Bronx, New York. The recipe is open source so you can have a go with your own soon-to-be binned bread.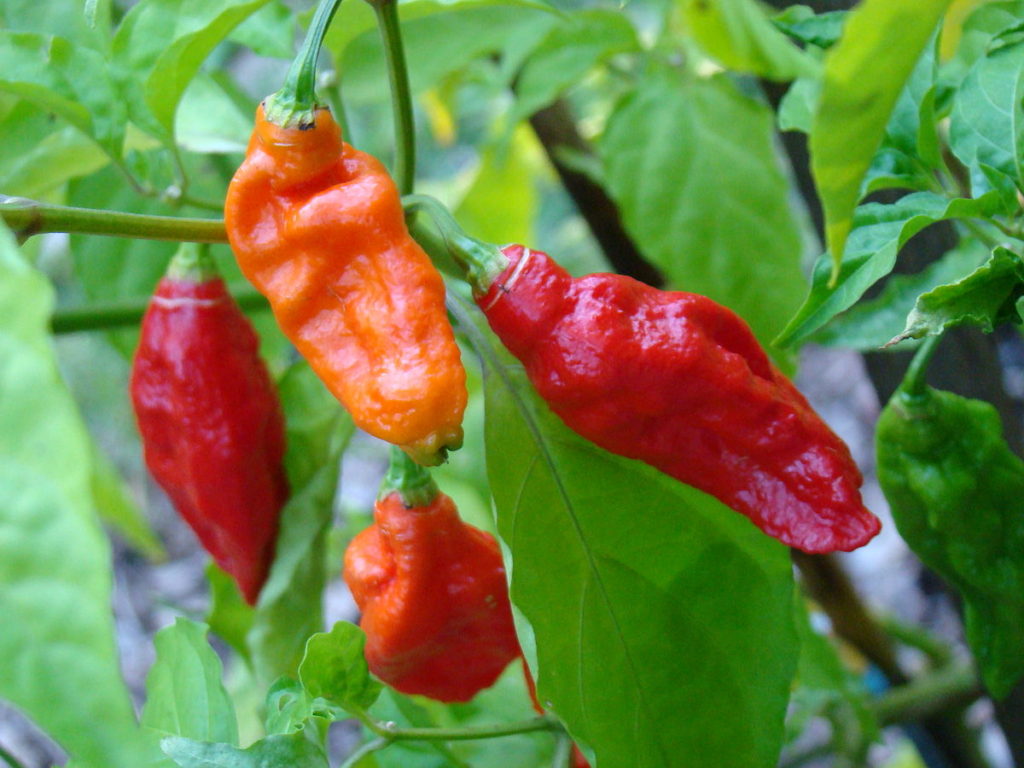 The one that is too hot
There's something about chilli geeks that sits well with the geekiness found in beer and that's why there are plenty of brews that have combined the two worlds to mixed effect. Colorado brewer Twisted Pine's Ghost Face Killah – named after the Wu-Tang rapper – puts six types of peppers in the mix. The hottest of them is the ghost pepper (aka the bhut jolokia), which comes in at over a million on the Scoville scale – Tabasco is around 2,000. Hot stuff.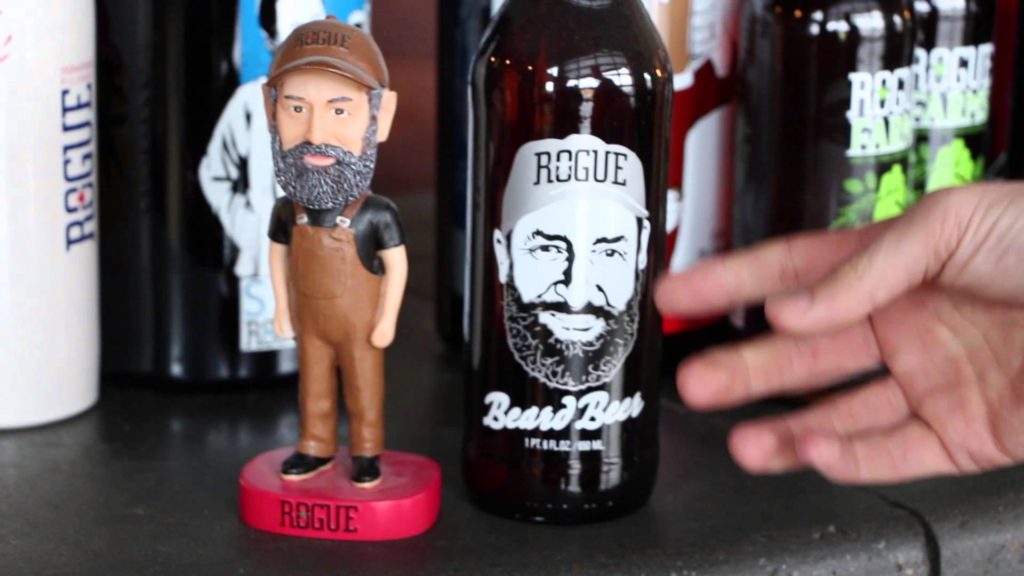 The one with the beard yeast
One of the most notorious weird beers in the world, Rogue's Beard Beer takes yeast from the beard of master brewer John Maier and turns it into an American wild ale. They have an infinite source seeing as Maier has vowed never to shave.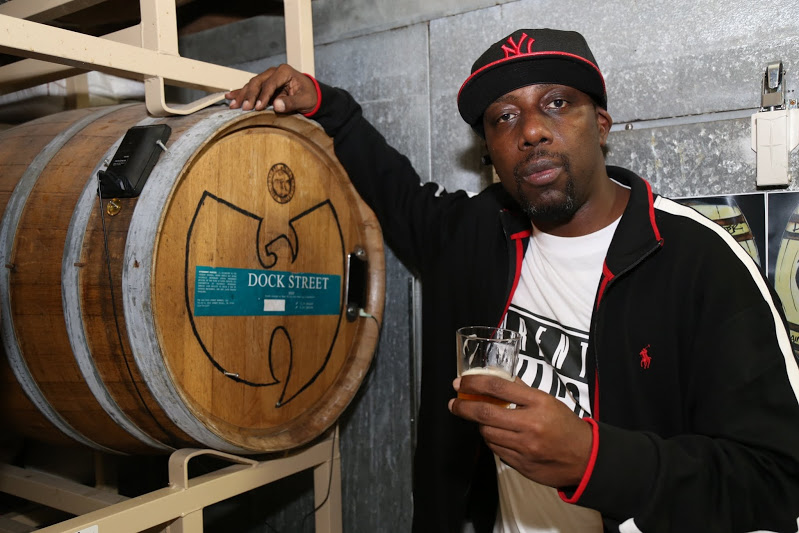 The one that listened to rap music
Philadelphia's Dock Street Brewery decided to play it by ear when it came to their Ain't Nothing to Funk With. The beer rests in red wine barrels for six months while the rap stylings of the Wu-Tang Clan are played on a loop all day and night. The golden saison is 7.21 per cent abv so definitely brings the ruckus.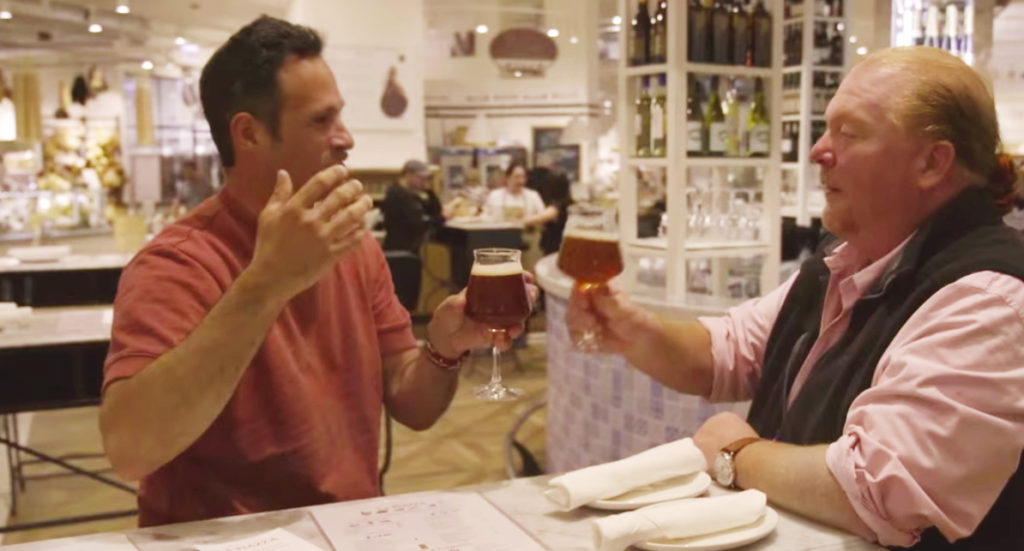 The one that is inspired by prison
Dogfish Head and famed chef Mario Batalli joined forces to make WasteNOT Pruno, their take on the infamous prison moonshine. Rather than use prison-issued fruit cocktail, bread and ketchup, they went to markets and picked up overripe produce to highlight Batalli's work in fighting food waste. Unlike in the pen they did not brew it by hiding it in plastic bags up the toilet cistern…