Maeli Fior d'Arancio DOCG 2014. By Jethro Kang.
What is it? It was probably around June last year when we reached peak frosé (or frozen rosé), with Huffpo declaring it "your new official drink of summer". With warm weather around the corner in the northern hemisphere, I'm here to start another trend with this low abv, sweet sparkling wine from Italian producer Maeli. It's a yellow muscat that's great on its own, and godly in a slushie that it deserves its own moniker: call it a Mushie. Boom.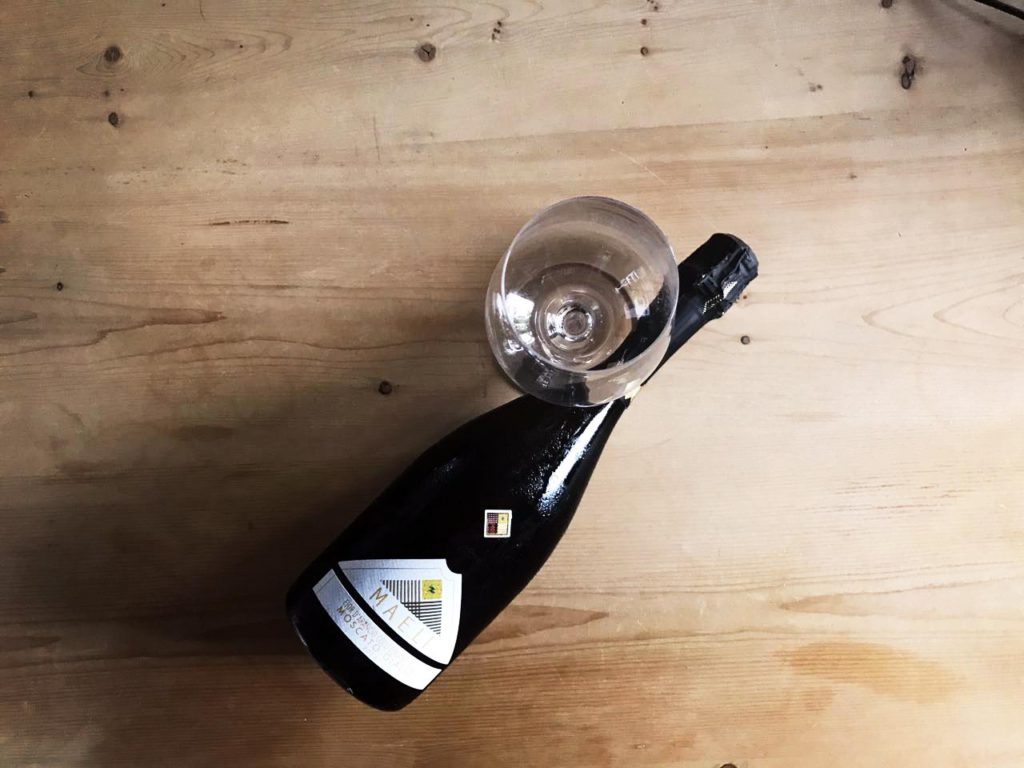 How is it made? This yellow muscat, or Fior d'Arancio as it's locally known, is grown in the Eugenean Hills of Padua in northeast Veneto. The vines flourish in a mix of volcanic, clay and marl soil, and humans seem to like it too (fun fact: the area is famous for "fangotherapy", or thermal mud spas). Handpicked in September, the berries are fermented similar to how prosecco is made, then aged on its yeast for two years. DOCG rules calls for it to be bottled upwards of six per cent abv.
How does it taste? Fior D'Arancio means orange blossom in Italian, and the wine reminds you of it by bashing your nose in it: here's orange flower, pow, followed by jasmine, bam, and rose, thwack, and let's throw in some white peaches, mandarin and lemon too, smack, smack, smack. Then it goes easy on the palate, sweet, creamy with a touch of acid in the finish. It stands up either as an aperitif, dessert wine, or in a cocktail – like the gin and rose water number that Shanghai bartender Eddy Yang made. But if you see it in a blended drink, call it a Mushie (and call to thank me).