Sustainability is a means to
 a more inventive bar program, a clearer conscience and improved profits. By Colin Peebles Christensen.
1 Step back and question convention.
The f&b industry can improve a lot, argues Anthony Myint, co-owner of The Perennial in San Francisco, a bar and restaurant which advocates environmentally sustainable operations, through progressive farming initiatives, sustainable sourcing and waste reduction. "Why we do things the way we do? Why is there so much packaging? Why do we shake a cocktail with ice, then discard the ice and pour the liquid over fresh ice?" – it's really about rethinking convention, he points out. Jim Kearns, operating partner and beverage director of Slowly Shirley, a 1940s-style cocktail spot in New York's Greenwich Village, zeroes in on everyday items: "Personally, the items I hate the most at bars, from the standpoint of sustainability, are beverage napkins and straws, because they are optional, single-use items that do little but produce more waste."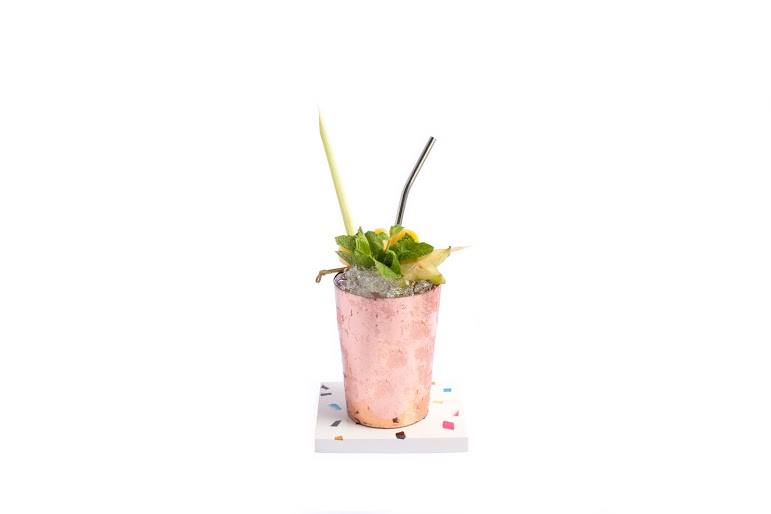 2 Then eradicate and replace.
"We eliminated tasting straws by implementing a reusable metal straw and tasting spoon at each bartender's station," says Jennifer Colliau, beverage director at The Perennial. Akademi, the bar within Potato Head's Bali hotel Katamama, has also vetoed plastic, this time for locally made degradable or reusable materials. "Instead we use bamboo, metal, glass and paper," says Dre Masso, resident mixologist and creative force behind the bar. "Our coasters are reusable, made from rattan, cork and natural indigo-dyed cloth. We used to have to buy new card coasters every month, and they weren't great as they would stick to the bottom of the glass. I persuaded the team to allow me one month's card coaster budget to buy rattan ones. We have only made one other purchase since, so the saving has been massive." Which goes to prove a Myint mantra: "A lot of sustainability measures are cost-saving anyway."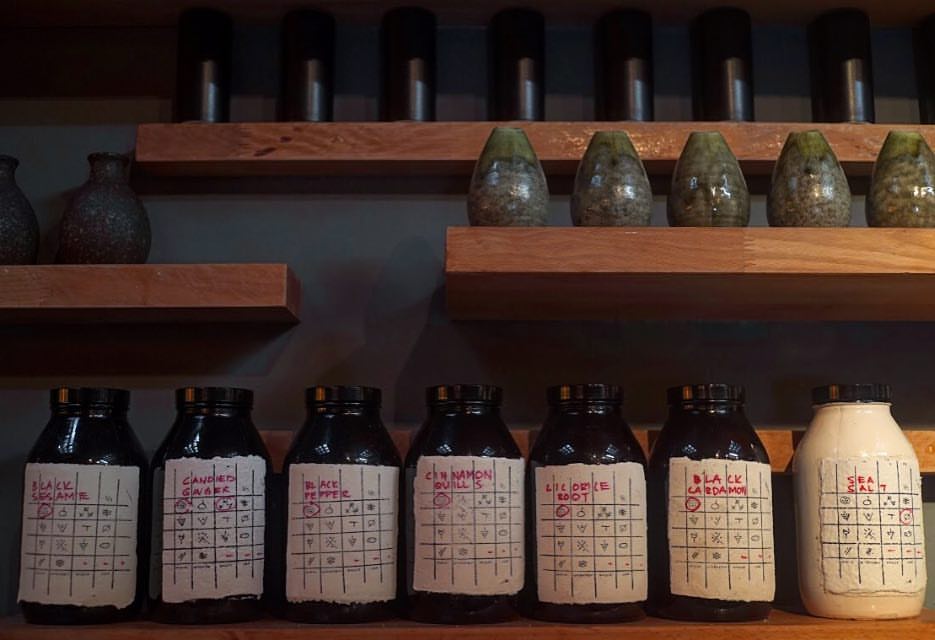 3 Put the eat in creative
Luke Whearty, owner of Operation Dagger in Singapore and the more recent Outrage of Modesty in Cape Town, has made a name as a champion of the low-waste cocktail bar, with an approach that turns waste-reduction into an attraction. "Our straws are either glass or made from organic materials such as hollowed-out vanilla beans," he says. "We recycle all our paper and cardboard by turning it into handmade paper. This is then used for labels and menus." Tour, a bar in Shanghai, takes paper reduction a step further – with edible menus. "It's made with potato starch, olive oil and water, and the ink is food-safe," says Tour's Mack Ross, who offers chocolate peanuts or homemade mint chutney as fillings. "We use a normal printer, but as long as the print heads are clean and haven't been used for standard ink, it's fine. You rip off a piece, mix it up and eat it – like a mini menu taco."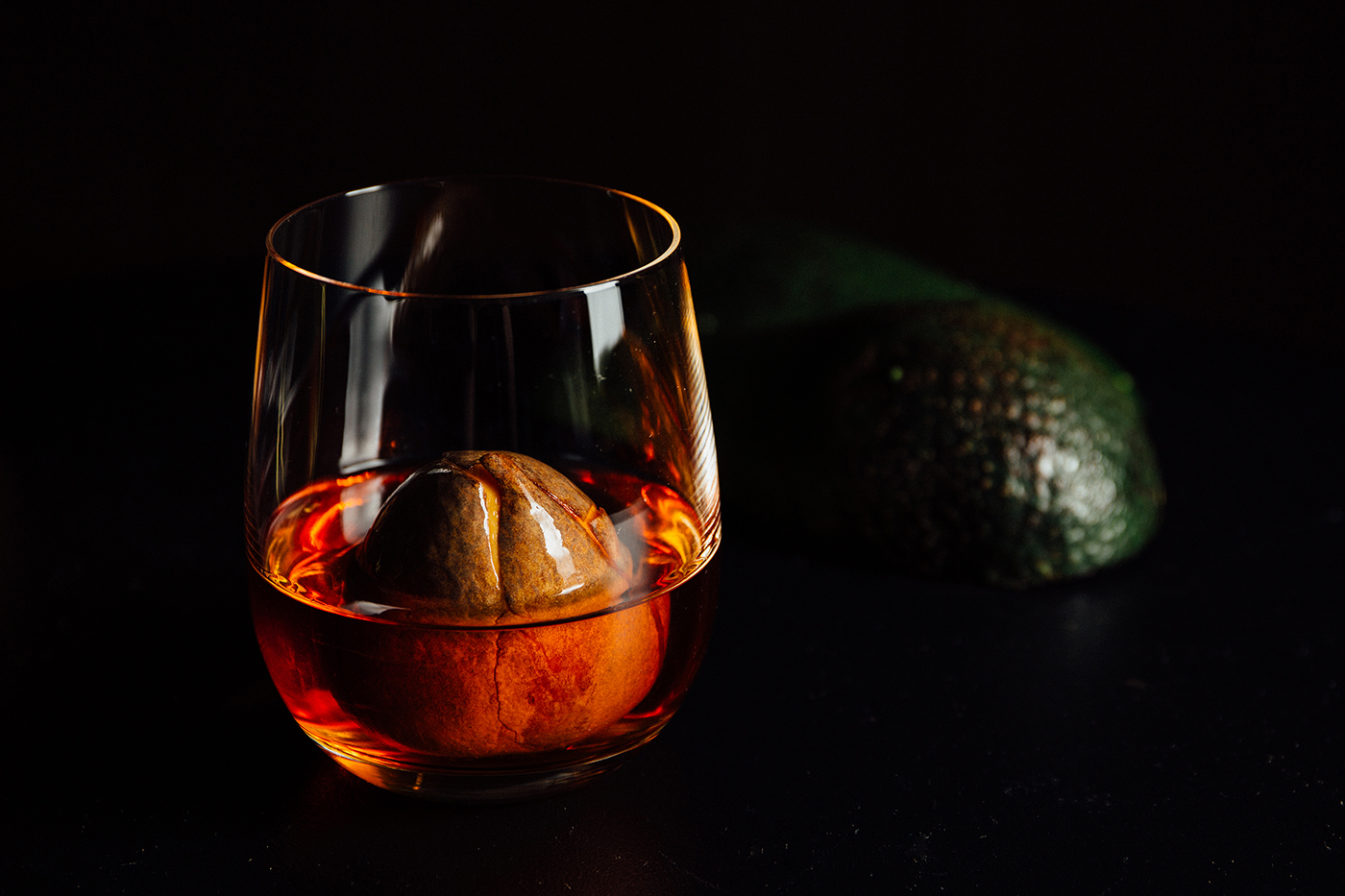 4 Think root to flower to waste.
In London, Duck & Waffle's recent two-part menu includes ingredients sourced within London – tree bark, fresh cut grass and strawberry leaves – and waste. "This list uses ingredients we consider by-products of everyday life," head of spirit and cocktail development Richard Woods explains. "From those that may not look great and we simply throw away, to those that are re-used. Used coffee grinds are infused to make a coffee aperitivo, sour milk is separated and used in a vodka." At Akademi, bartenders are encouraged to use as much as possible of a product. "Roots, seeds, petals, leaves, bark, fruit, peel. How can we use something again and again?" asks Masso. "Each month we have a special drink featured called The Case Study. The first edition was all about cacao. We used every part of the fruit in some way and ended up serving the chocolate drink in a dried cacao pod. One of our latest discoveries was how great mint stalks taste in sugar syrup. We had been throwing them away for years. Not any more!"
5 Citrus is more than juice.
"We make oleo-saccharum using grapefruit zest and mix it with tequila, water-distilled grapefruit zest, fresh grapefruit juice and acid phosphate for our Grapefruit Four Ways," says Colliau. "It's garnished with grapefruit zest glaceed with Peychaud's bitters. One of the most exciting ways I use up juice is by mixing two-day-old citrus juice with milk and pineapple gum syrup and turning it into sherbet." Citrus-innovation applies at Operation Dagger too: "Juiced lemons we roast to make into lemon charcoal for garnishes," Whearty says. "And if we peel citrus, we then re-use the whole fruit by either juicing or distilling it to make aromatic hydrosols for the drinks, so nothing goes to waste."
6 And you can swap it out for alternatives.
Little Red Door in Paris, and sister bars Lulu White and Bonhomie, swap citrus for less wasteful options. "In all three bars we seek alternative sources of acidity, such as vinegars and acids, resulting in less food waste," brand development manager Laura Fairley says. For Duck & Waffle that alternative acidity comes from bugs in the form of formic acid. "Rather than using traditional citrus," Woods says, "the sourness is obtained from foraged ants."
7 Don't throw away wine.
Once oxidised, Myint sends wine to The Perennial kitchen to turn into vinegar for drinks or reductions for sauces." Whearty has found more creative solutions, too. "We have a specific drink called Fallen Fruit," he explains, "which takes waste wine, which we then cook sous vide with pear, vanilla, caramel and tartaric acid to add flavour and acidity back into the wine. Finally we chill-filter it and serve it in a custom- made ceramic pear with a vanilla bean straw that the customer drinks from."
8 Rethink refrigeration. Reconsider ice.
"Hoods, refrigerator compressors and ice machines are the largest energy sucks," says Myint. "We have a central walk-in with sliding doors and an ice program that minimises the role of the ice machine." Colliau agrees: "Large cubed ice machines waste about 50 per cent of the water they bring in. We use a Scotsman cobbled ice machine, also called pebble ice, which is 95 per cent efficient." But do you even need ice? "No drinks on the cocktail menu have any ice waste," says Colliau. "For drinks that would normally be stirred, we measure out a specific amount of water, add it to the batched drink and hold it in the freezer, then pour to order. For drinks that would normally be shaken, we add cobbled ice to the cocktail, and put the entire thing in the blender. Not to make a slushy drink: we blend until the ice has completely dissolved, resulting in measured dilution and the same temperature reduction."
At Slowly Shirley, Kearns has found a way to eliminate the need for chilling altogether, with a section of the menu devoted to room temperature drinks. "We found the room temperature presentation useful for drinks that tend to close down too much when chilled. Serving the same drink at room temp made it a very full-flavored, evocative cocktail." He notes that reactions have been sharply divided, though, with "some people loving them, and some guests saying they were the worst drinks they'd ever had."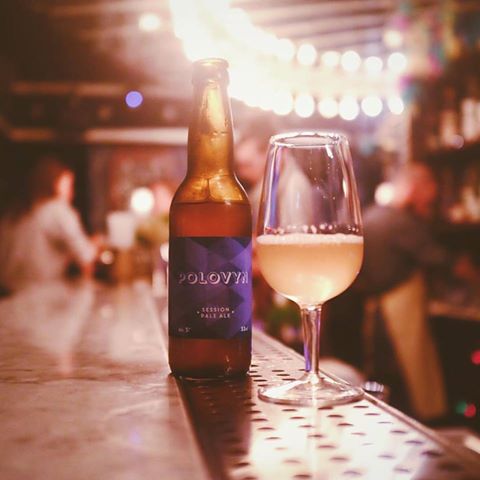 9 Think about your sourcing.
"We are trying to be socially responsible," says Masso. "All of our vessels are handmade in Bali from glass, copper, wood and ceramic. Many of our glasses have been upcycled from glass bottles – cut in half and filed down." Little Red Door carbonates water on-site instead of buying by the bottle and sources beer locally to limit their carbon footprint, Fairley explains. "In fact all three bars stock Polovyn, a craft beer made by Lulu White's head bartender Matthew Long, in partnership with Crazy Hops, a 100 per cent renewable energy brewery in the Ile-de-France region." At The Perennial, Colliau opts for 1 litre bottles over 750ml and overproof spirits for "more servings per unit of glass waste". Also, she looks out for other practices companies do to be more sustainable. "For example," she says, "Mezcal Vago uses their spent agave fibres to make labels, Falcon Spirits uses their tail cuts as disinfectant."
10 Grow your own ingredients.
Cutting down on food packaging is just one of the reasons. "Usually when you order from a supplier it has been picked at least 24 hours before," says Whearty, who grows all his own herbs on the rooftop of Operation Dagger. "Herbs especially start to die and lose flavour as soon as they are picked, so having our own herbs makes a huge difference in terms of flavour. We also forage a little from the surrounding area, which has been surprisingly plentiful. Things like wood sorrel, jasmine and cinnamon leaves all grow here." The Perennial meanwhile has adopted an aquaponic system for its in-house horticulture. "In general, aquaponics uses about 1/10 of the water of traditional agriculture," Myint says. "It also allows us to grow bespoke ingredients."
11 Step outside regular seasons.
Bonhomie approaches seasonality from a different angle. "Meta-seasonality, a concept developed by our head bartender Remy Savage," Fairley says, "is about taking advantage of a fresh ingredient at multiple stages in its life cycle." Outside of its period of apparent ripeness, a fruit can offer amazing flavours, she argues. "We are using the natural cycle of the plum and other fruits to play both on the flavour profile and acidity. In our Fermented Bellini – fermented peach and sparkling wine – we are using peaches that are well past their ideal ripeness and they are giving us the most wonderful fruity flavours."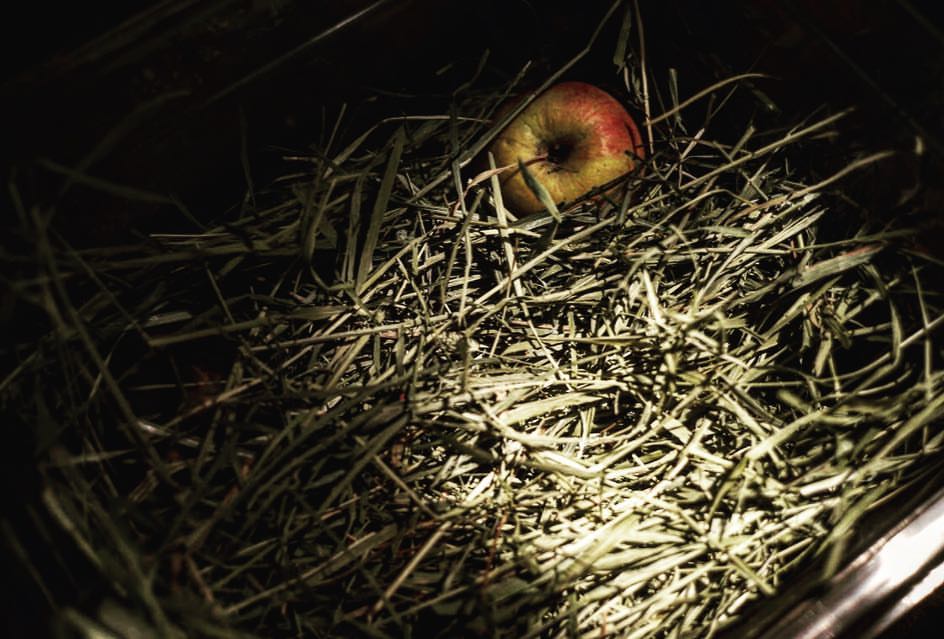 12 Distil and ferment for a standout drinks list.
Whearty ferments and distils his own beverages as a way of using leftovers. Pineapple skins are turned into traditional Mexican tepache, for example, with the natural enzymes within the skins. Instead of being limited to commercial spirits, making it yourself opens up a lot more possibilities, he argues. "The best example of this is a drink we are making called Apple Miso. First we ferment apples for two months in hay before poaching them sous vide with distilled sugarcane and a miso caramel. This is then chill-filtered and served on ice with a barspoon of distilled toasted sesame. Using commercial spirits there is no way to achieve those kinds of flavours." Woods also incorporates ingredient jetsam for his cordials and in-house distillations at Duck & Waffle, including asparagus ends, cut grass and spent banana peel.
13 Return to sender.
What can't be re-used can be discarded sustainably, argues Rick Dobbs, owner of The Last Word in Livermore, California, who set up his bar with composting factored in from the outset. "We try to make sure that everything but the silverware on the plate is compostable," he says. "No weird plastic garnish or anything, so the compost bin gets full pretty fast while the landfill bin goes almost unused." There are other ethical solutions: "Used bottles are either saved for storing our batches and syrups, used for transporting liquids when we travel, or as a last resort, recycled," says Fairley. Masso, meanwhile, sends leftover plastic to "a company that converts plastic into shipping pallets".
14 Sharing is caring.
At the end of the day there will be products that can't be transformed into consumption- friendly bar ingredients. "Champagne is one of the few leftover alcohols we can't take through to the next shift," says Fairley. Instead of letting it go to waste, therefore she finds the answer in the art of hospitality. "We share a glass with our customers."
---
This story was first published in Issue 04 of DRiNK Magazine's Greater Asia Edition. To subscribe or buy back issues of the magazine, click here.