Freebird's partner and sommelier consultant Marcus Boyle chats about the venue and its serious dining and drinks program, led by a crack team of f&b pros.
"Modern Australian cuisine is European technique, but with a lot of lighter flavours, balance and textures and, with Australia being such a multicultural society, influences from all around the world. In Bangkok, we're the first ones to introduce the cuisine and it's quite funny trying to explain it to the Thais – it's definitely very new here.
Freebird is the Skin and Bones group's first restaurant and Bangkok venture, after running more kiosk-style brands like Sarnies and Pimp My Salad in Singapore. Designer Alan Barr did a project with Benjamin Lee, the managing director of the Sarnies Group, and they went into a partnership to form Skin and Bones. Dallas Cuddy met Alan when they were going to work together on a tender, and I've known Alan over the years as a customer and from working on the new Tippling Club – and that's how I came into the partnership. It's a really good group – Alan takes care of all the design, Dallas is the chef and I started as the GM and sommelier, and while I'm still a partner,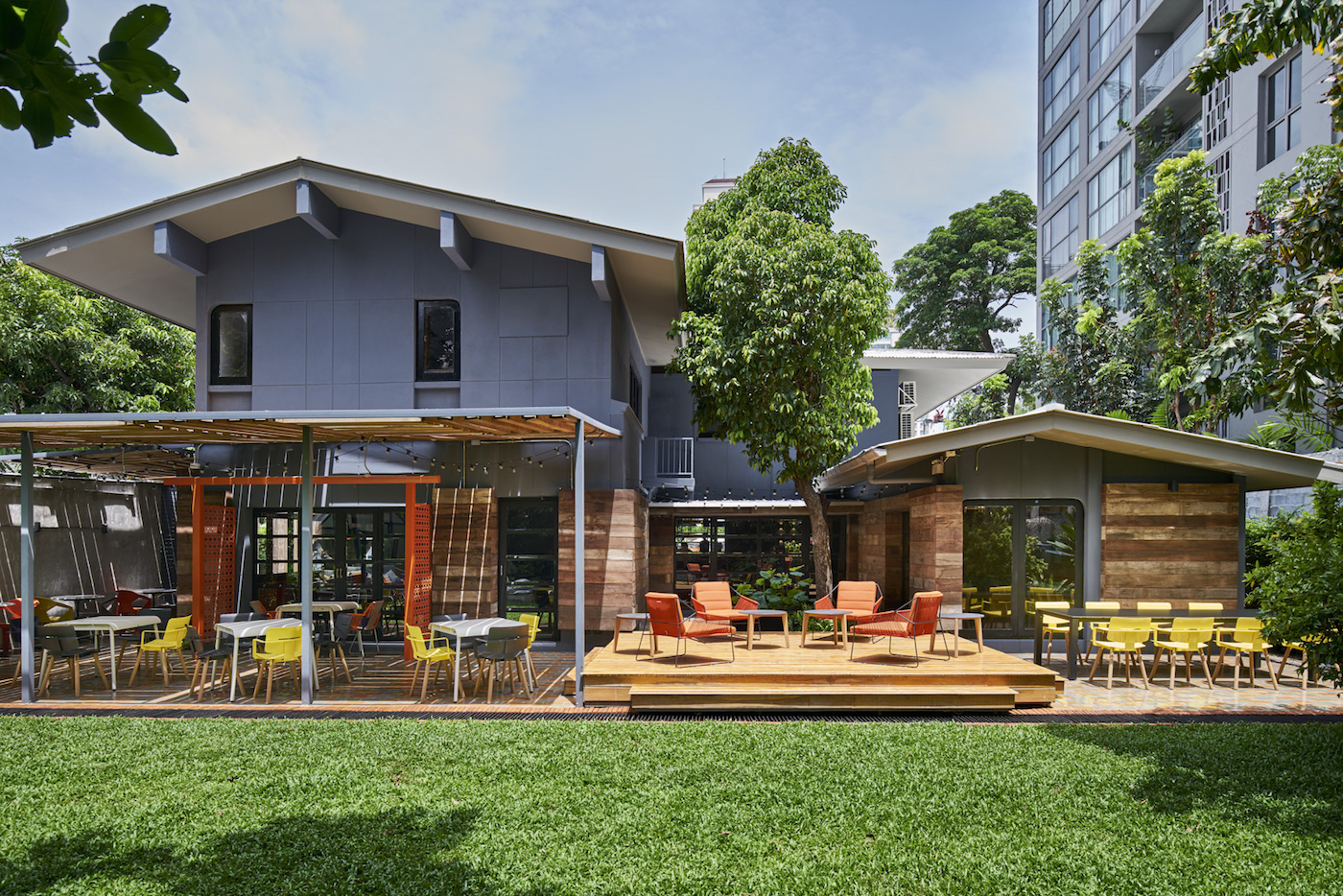 Freebird is housed in an old two-storey house on a dead-end Soi off Sukhumvit that almost feels like an old heritage house. Inside, there's a chef's table, communal area near the bar, a main dining room, and the top floor is a private dining space, which we use for events and wine dinners. In the front, there's also a coffee corner. There's nothing but residents in condos on the street, and we're surrounded by greenery, so it's kind of like an urban escape. The Freebird name reflects the freedom of getting away from the city and free-thinking in terms of our cuisine and restaurant style.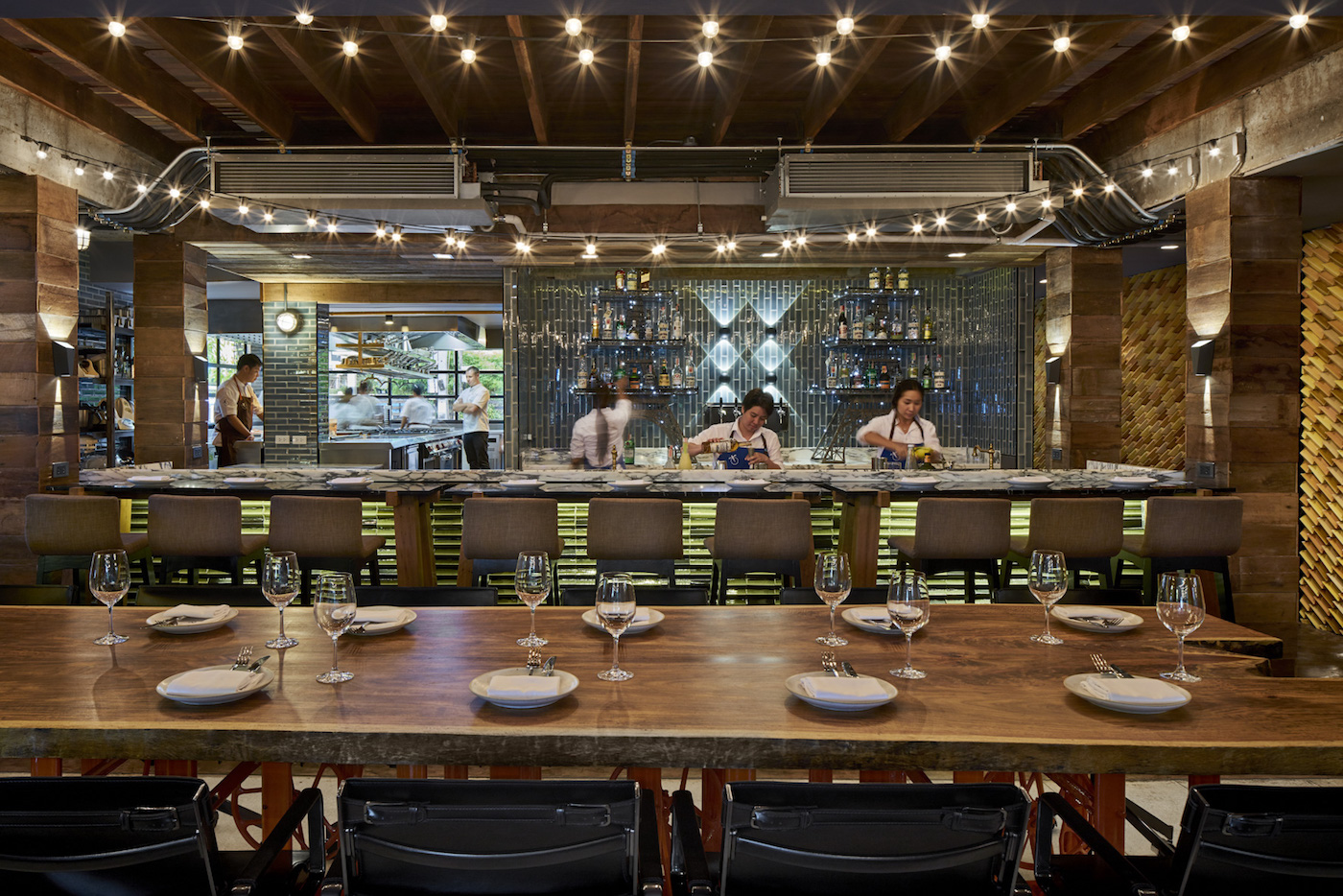 The design concept was Old Made New and we wanted to embrace that with the cocktails, so it's classics with subtle twists – nothing too progressive – and using Thai local produce. Liam Baer [who's moved to Bangkok from Apotheke in Manhattan, The Pawn in Hong Kong and Ounce in Taipei] is our bar consultant, working with our bartender Wareewan 'Oil' Yodkamol – who's quite well known around town after working at Vesper. She'll be predominantly in charge of the cocktails in the future. We plan on bringing in guest bartenders every so often, have them here for a week and add a couple of their cocktails on the list for a few months after, and then bring another guest in – just for fun.
The wines were tough, but we managed to work with wineries through distributors here to get a lot of exclusive stuff with an Australian focus. We're doing a lot of it by the glass, which is really exciting for Bangkok to be able to try some of these wines. We also have a Sommakase Menu, which is like omakase but where the sommelier picks a flight of three, five or seven wines. It's random each night and might be something I've got open, a sake or cider, or something interesting I've managed to track down. I categorised the wine menu by basic flavour profiles, but with names like 'Vibrant and Aromatic', 'Opulent and Structured' and 'The Wild Ones' – that one features new-wave winemakers from Australia – so that it doesn't look too confronting, and the customer, who might not want to talk to the sommelier, can just see what category they might like.
It's made it a lot easier for training too, because you can look at a dish and, instead of saying it'll go well with a riesling or sauv blanc, we can say that it'll go awesome with this or that category. The staff's experience here is very basic, but they're very keen, trainable and passionate, and we're learning a lot from them about the culture and mentality. The wine menu design helps them be confident to recommend a wine.
I remember starting at Tippling Club seven years ago, and it's funny how quickly the market developed in Singapore. It's crazy, it's great, but I felt the market getting flooded and wanted a new challenge. Bangkok is certainly buzzing, the vibe is amazing and it's still very frontier. There are some great restaurants here, but it's only growing and getting more exciting, and there's a population to support the energy. Singapore is a smaller city and it's become super flooded with too many amazing products, so it's a new challenge. I'm pretty excited."
Recipe (Click to view)
Nut Bush
---
Freebird / 28 Sukhumvit Soi 47, Bangkok / +66 2 662 4936 / fb.com/freebirdbkk
This story was first published in Issue 04 of DRiNK Magazine Greater Asia. Subscribe to the magazine here.