You won't find a regular caiprinha in this artsy restaurant-bar in Wanchai. By Holly Graham.
The new opening on the ever-expanding Lee Tung Avenue luxury shopping and residential row is Le Comptoir's latest venue Djapa. The Brazilian-Japanese fusion concept is inspired by Brazil's Japanese diaspora, and the two nations are blended in Djapa's cuisine, art and drinks. The ground level bar is helmed by Dante Fung – formerly of Armani Aqua, M Bar at Mandarin Oriental and Madam Sixty Ate
– who takes care of the cocktail program and an impressive collection of over 300 Japanese whiskies, which range from Karuizawa to Hanyu to Shinshu premiums and a variety of Nikka labels.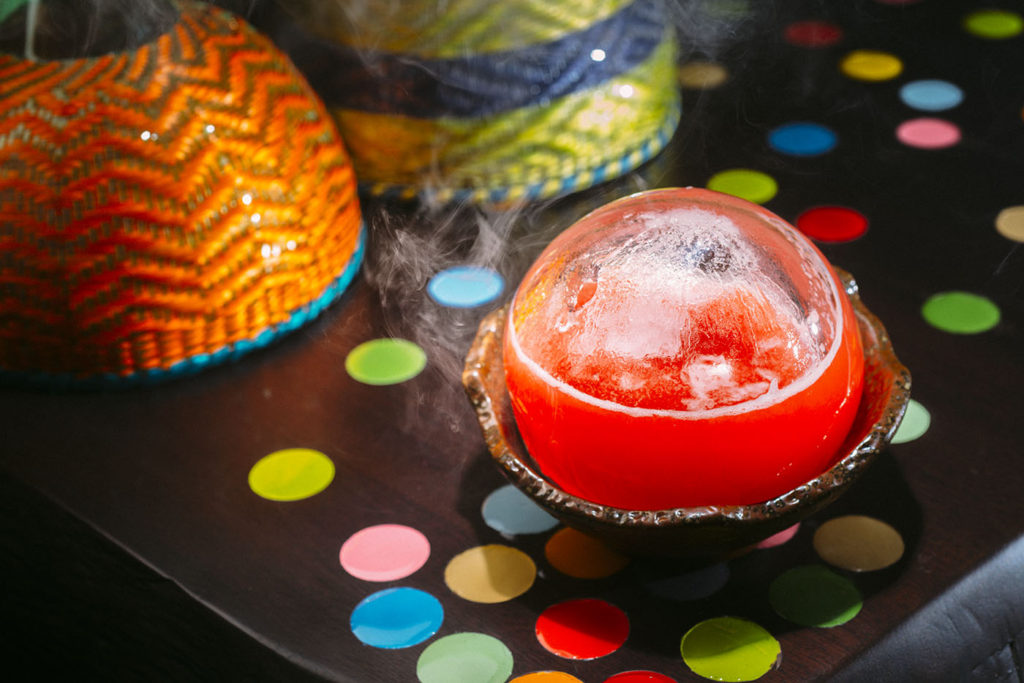 Fung says the cocktails are classics with a tiki vibe as most are tropical fruit-based – a nod towards Brazil's accolade as one of the top fruit-producing countries in the world. "The cachaca-based Aqua Benta is a twist on a caipirinha. We wanted to do something a little more punchy so we made it spicy with jalapenos and let passionfruit and Japanese peach mellow out the flavour," says Fung. On the whisky side of things, he gives the classic Highball a kick: "Our Highball is fairly complex with maple syrup and a house blend of five citruses. Although the drink has a lot of depth, it's still easy to drink."
Presentation is as experimental as the flavours, with the Blushing Geisha and Amazonian Dew being the most noteworthy. "To create the Amazonian Dew, we present the blend of vanilla- infused vodka, watermelon, cherry and lavender in a really unique way. So unique that we can only sell ten to 12 a night," laughs Fung. The drink is served in a huge ice ball, created by freezing water in a balloon for eight hours, then heating a nail to melt the ice through to the middle.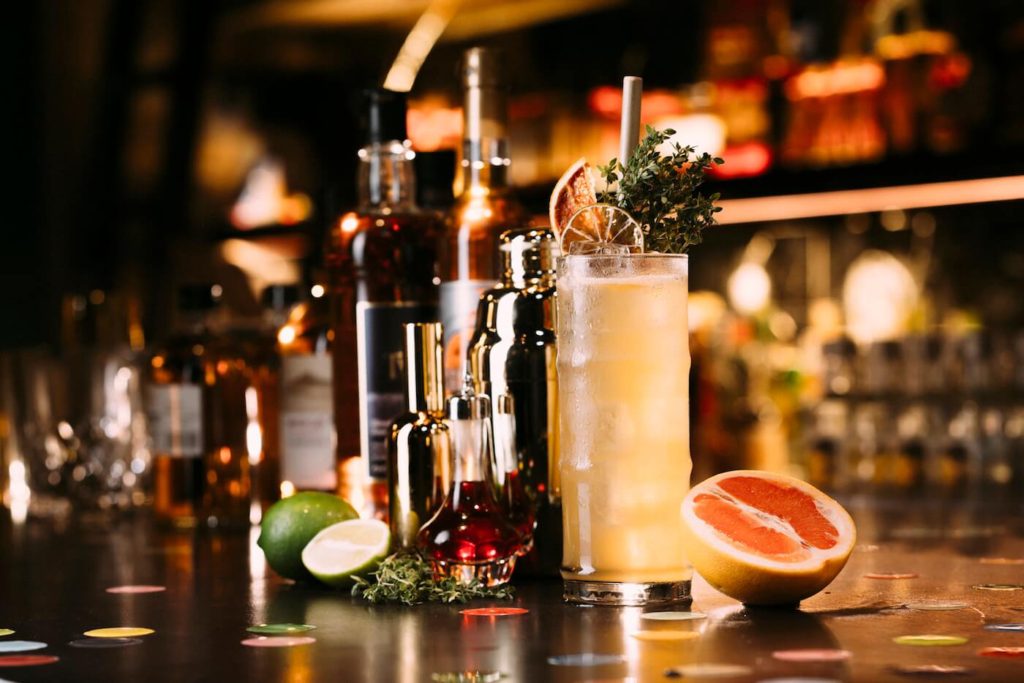 Complete with racy lingerie is the Blushing Geisha – a Tanqueray- based cocktail with Aperol, Suze, raspberry and tonic. Fung wraps the underwear around the glass, which needs removing to untangle the accompanying straw. "It's pretty simple," he says, "We want to make the guests blush and undress the drink like a geisha!"
The most savoury tipple on the menu is the Mars Twin Alps-based Princess Mononoke, named after the Studio Ghibli animation. The cocktail uses a Japanese porcini mushroom- muddled syrup that creates an earthy, rounded flavour without being too strong. "I've purposely not listed porcini on the menu as I think it puts customers off, when actually, the flavour is really subtle," he says. Fung eventually hopes to incorporate some of Djapa's food with his cocktails. "I'd love to make a cocktail with a big meat skewer as a garnish. Food and drinks are like brother and sister, so eventually I want to serve them together as one entity."
---
Djapa / G18-20 & F18A, Lee Tung Avenue, 200 Queen's Road East, Wan Chai, Hong Kong / +852 2617 2900 / fb.com/hkdjapa
This story was first published in Issue 04 of DRiNK Magazine Greater Asia and Issue 46 of DRiNK Magazine China.