Josh Ivanovic, co-owner of rum haven JungleBird in Kuala Lumpur, shares his rum journey from bar back to rum runner. Edited by Holly Graham.
It was 2003 when I landed in London after my obligatory gap year, which was mostly spent surfing and boozing on the backpacker trail from California through to the South Pacific to finish – as one does – in Australia. With a year of Aussie bartending freshly pulsing through my veins, I did what every over-tanned and under-worked twenty something does when they arrive home broke in mid winter, with little to no appropriate clothing for the arctic February weather: I called my brother for a spare bed and set about finding a job as a bartender.
I spent the following five years behind the stick in pubs, clubs and bars until the saccharum officinarum gods intervened and secured me a job at the then one year old Mahiki in London's Mayfair. The popular tiki bar slash nightclub had arguably the best cane spirit collection in the UK at the time. Descending the stairs to the cavernous, bamboo clad double storey walls of Mahiki – meaning "path to the underworld" in Polynesian, –I was thrust all digits and limbs first into a living, breathing underbelly of wall to wall rumbustion. Unbeknownst to me at the time, this stage would begin the narrative for a love story that would last a lifetime.
I had always appreciated rum, but as it turned out, I knew very little about the stuff. I thought I knew my stuff, but it turned out I didn't after spending a mere ten minutes in the company of some of the best and brightest names in not just the UK rum world, but the global cocktail scene in general. Even the guests knew more about rum than I did.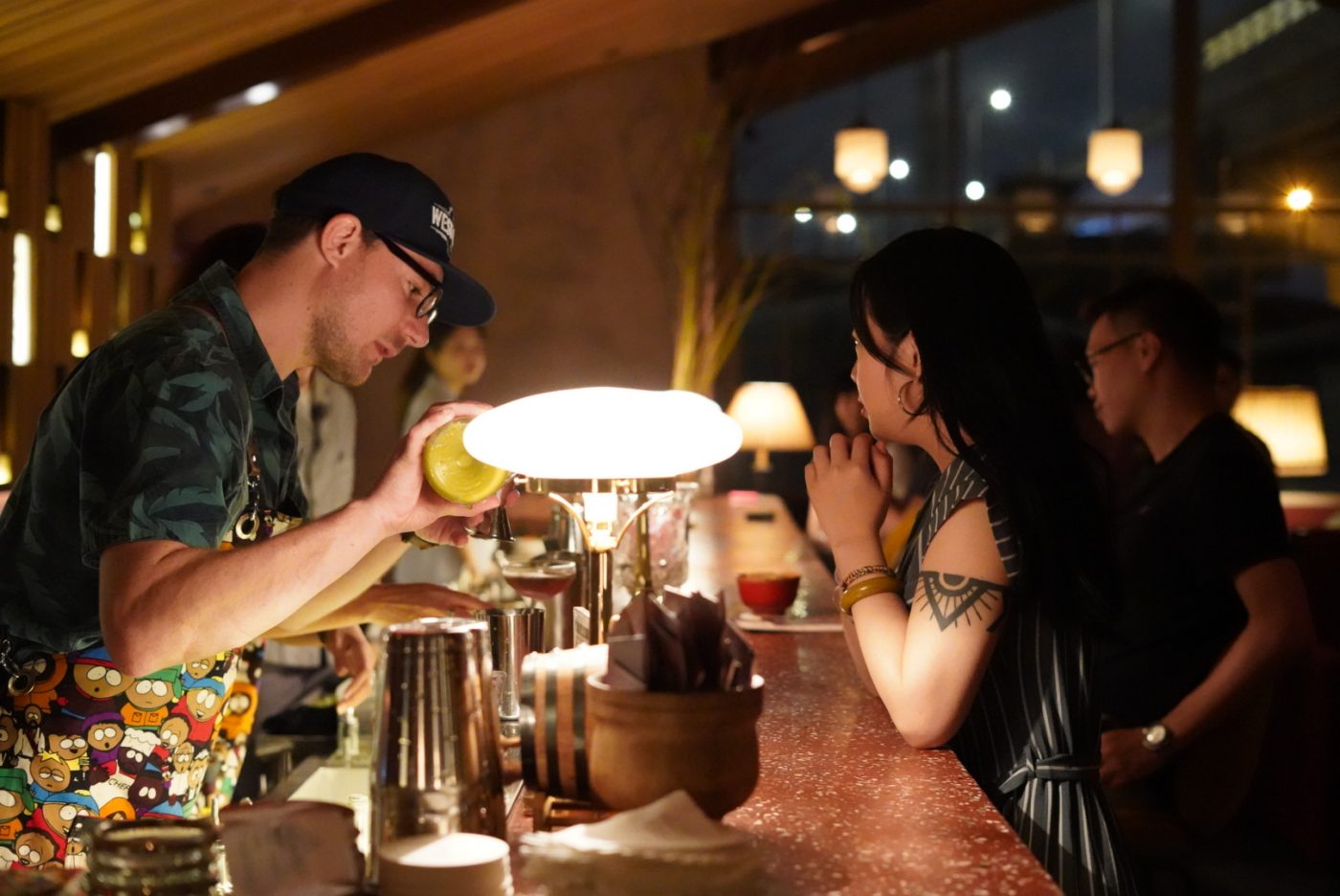 It was embarrassing. I had never been in a working environment where I felt so clueless and behind, I was well and truly a junior bartender again. So I hit the books and I kept my eyes and ears open. I became a sponge for rum-formation. I tasted (read: consumed) anything and everything we had: old and new; aged and unaged; Caribbean to Peruvian. I wanted to be able to talk the cane talk like my idols like Richard Hunt and Joseph Wood. I wanted to confidently describe the differences between a double retort copper pot and a multi-column still like the monthly guest speakers we were religiously educated by.
Fast forward 18 months, after numerous tastings and trainings, countless hangovers and forged friendships that would stand the test of distance and time, I finally had a grasp of, and a very real passion for the kill devil. I understood the styles, the production methods, and how different processes affected flavour and aroma profiles. I had discovered rhum agricole from the French Caribbean island of Martinique, and I was able to talk about it with some degree of confidence and accuracy. I learned the art of blending rums in cocktails – something I had read about in old Trader Vic and Don the Beachcomber books but didn't really understand. I had my personal top five rums of all time list – some of which I still stand by today – despite the category evolving and expanding exponentially.
In 2016, after being in Malaysia for six years, my wife Lolita Goh and I attended our first Whisky Live event in Singapore. It was there and then I realised just how deep the rum rabbit hole went. We met the infamously knowledgeable and openly opinionated Luca Gargano, who owns possibly the largest private collection of cane spirit on the planet and is the owner of the revered Italian spirit wholesaler, Velier. He introduced us to this incredibly aromatic and flavourful local Haitian agricole style spirit called Clairin, and high ester funk bombs from Hamden Estate, Worthy Park and Long Pond distilleries in Jamaica, as well as many other previously undiscovered to us labels.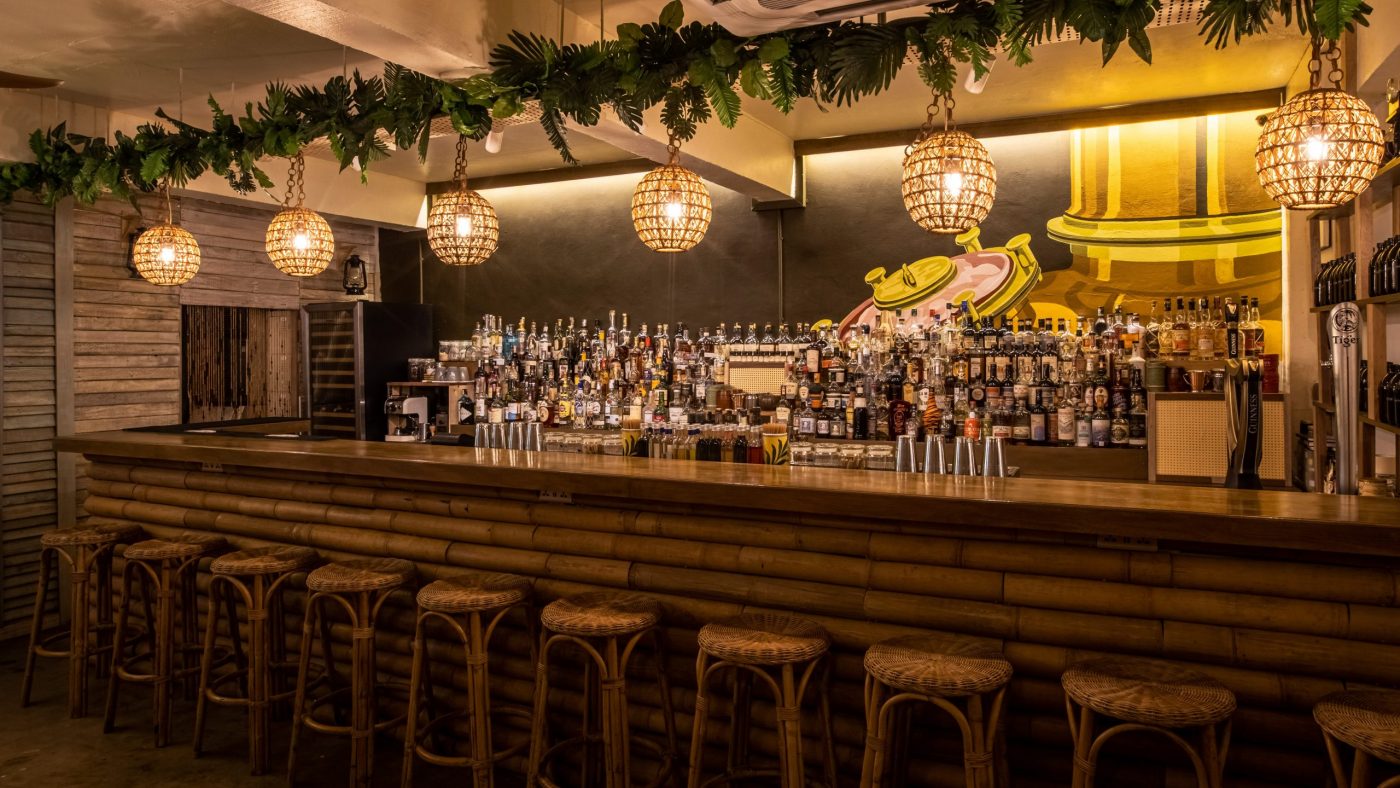 We learned the term "Pure Single Rum" which would tear apart the very fabric that my rum foundation was built on. Once again, in my 15 year career, I felt undereducated. There was another realm to be discovered in a subject I had spent 8 years immersing myself in. Another wave of ambition to walk the walk and talk the talk flooded over me. Again, I had to know more.
We opened JungleBird in March 2017 with about 50 labels on our back bar. Now, we have around 220 individual bottles. We topped out at over 250 at one point, but sadly the pandemic put a temporary halt on our ever growing need to stay with the curve and pack the bar with as many unique and obscure bottles as possible.
Although the purchasing has paused and the world has changed, the love and passion still remains and there is still so much I have to learn. There's nothing I enjoy more than seeing the glimmer in a guest's eye when they see a bottle they just simply have to try, or when I hear the words: "I don't really know much about rum, what do you recommend?". So, who rums the world? My answer is simple: anyone and everyone that shows even the slightest interest in what I confidently claim as being the most exciting and diverse spirit category in the world.
Drink rum responsibly. 
Yours,
Josh Ivanovic