Nat Lau, London Essence brand ambassador and bar manager of the brand coffee shop and bar concept Barcode shares her best bars in Hong Kong. By Holly Graham.
Classic cocktail bar: Bar Butler
I always trust the consistency of Japanese style Bar Butler for their classics, from the way they shake and stir a cocktail, to the precise measurement of ingredients. They always give an in-depth explanation on their choice of brands they use for your cocktail, and I leave every visit with new knowledge.   
Bar that's been around forever: 001
This speakeasy opened over eight years ago, and it's very hard to find the door to enter. Their signature drink, the Earl Grey Martini, still tastes as good as the first time I tried it. James is the boss but he never acts like one as he is always humble and friendly. The vibes are good, especially when they have the live band playing, but since the pandemic hit Hong Kong, they can't have live music and I hope it'll return soon.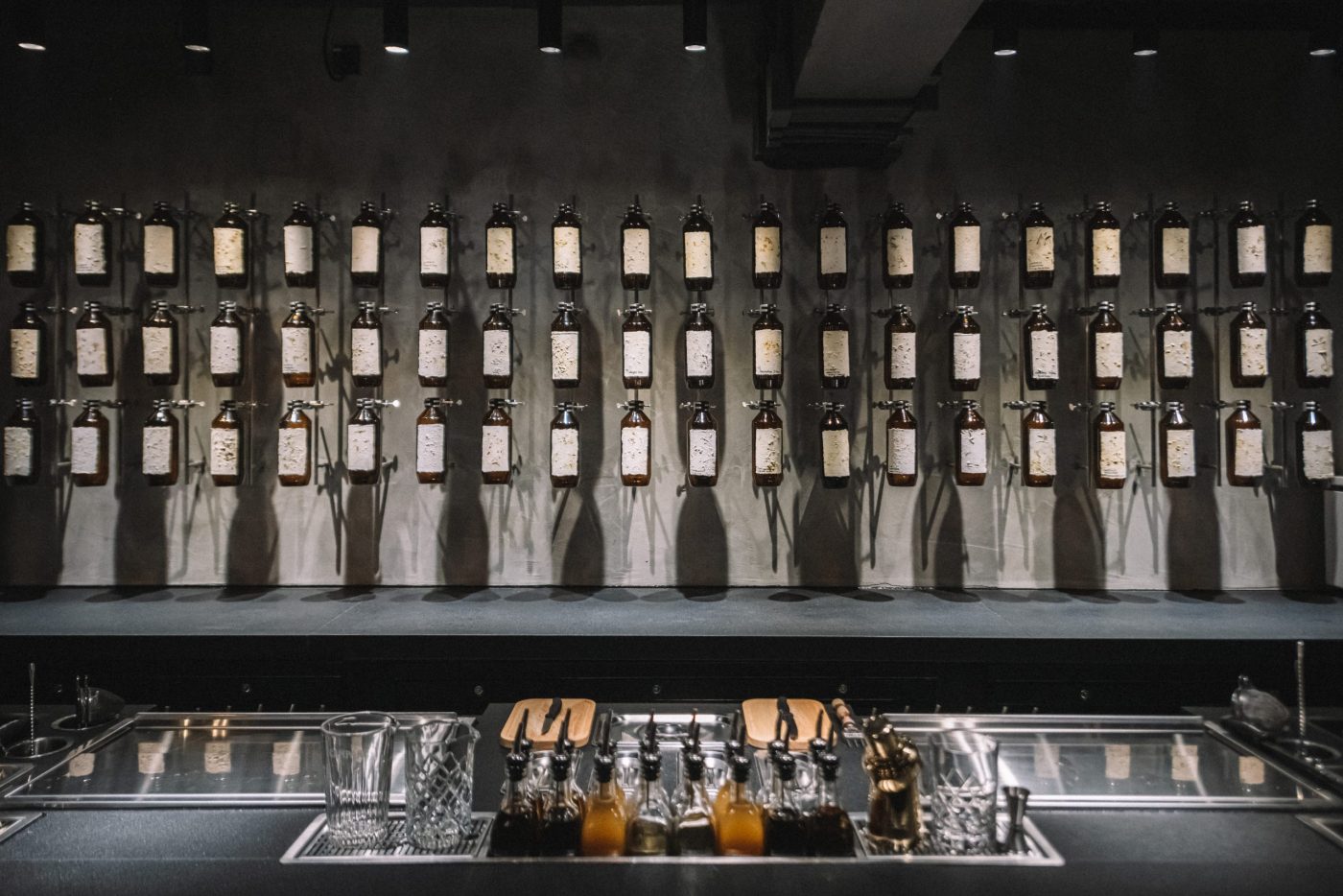 Innovative cocktail bar: Penicillin
I love how they display all their prep work in front of guests at the lab at the entrance. The drinks here are mostly experimental, and hard to replicate anywhere. Not only are the drinks innovative, the team is fun to have a chat with too.
Dive bar: Dead&
I miss Employees Only Hong Kong and the days when we would go for quick drinks and dance to loud music after our shifts. Dead& is the new spot for that, with yummy slushy cocktails and hot dogs. It's also a dive bar with free flow, self-serve peanuts, and you're encouraged to throw the shells on the floor afterwards because why not?
Bar run by a friend: Apothecary
In my first cocktail competition, I competed with all the bartenders I looked up to, and co-owner of Apothecary Austin Lendrum was one of them. It's so good to see him fully in charge of his own cocktail bar with the great team he has built. The Wolf Peach Highball is my favourite cocktail here, but try the Widow's Kiss too!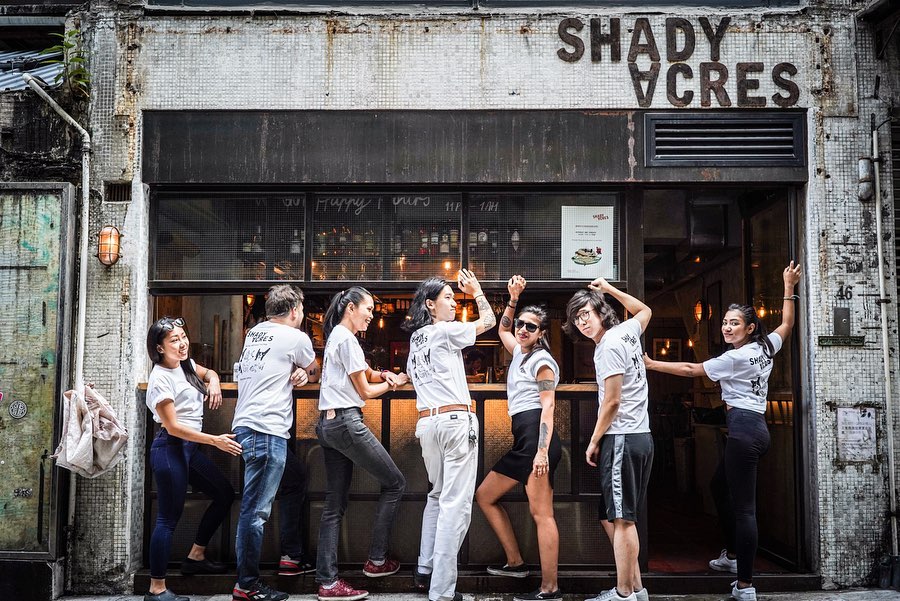 Wine bar: Shady Acres
When people talk about Peel Street, mostly they think of Shady Acres, as they brought so much life to the area. One thing I love about them is that they love exploring new wines with their guests, sometimes offering extremely competitive and break-even bottle prices. Plus the vibe is always chill and relaxing. They also make their food quick and delicious, and it's really good value. The food menu changes a lot too, always keeping diners eager to go try their new items.
Bar with awesome food: The Diplomat
While Shady has great food, The Diplomat is not to be missed for drinks and food too! Their chicken nuggets are tender and juicy, perfect for a bite with a drink. When I have an empty stomach, the burger is my go to – but sometimes one is not enough! 
Themed bar: Draftland
Draftland's cocktails are all on tap, and it's first branch opened in Taipei by Angus Zhou. In Hong Kong, Angus collaborated with Tasting's Group and Antonio Lai team. It's normally my warm up and first stop of a bar hopping night. The drinks arrive quickly but always are consistent in quality. Try their big fish ball as a bar snack, especially if you are also starting your drinking night here like me!