The newly opened closed-loop concept is recognised by Asia's 50 Best Bars. By Holly Graham.
Hong Kong's Penicillin has been named the winner of the Ketel One Sustainable Bar Award by Asia's 50 Best Bars 2021. The bar, which is barely six months old, is a concept by Agung Prabowo and Roman Ghale – founders of The Old Man Hong Kong, which won The Best Bar in Asia 2019 – and their partners Laura Prabowo and Katy Ghale.
The award recognises a bar in Asia that shows dedication and commitment to sustainability, ethical sourcing and the wider community. To determine the winner, an independent audit is carried out by Food Made Good Global – 50 Best's Sustainability Partner of eight years – using an evidence- based system designed for 50 Best, which was adapted this year to reflect the impact of the pandemic on bar service.
Penicillin's use of locally sourced ingredients; repurposing and recycling ingredients; upcycled design elements; green initiatives and collaborations makes it one of the first bars in Hong Kong to strive for a closed-loop concept. The bar uses commonly discarded ingredients to create new ingredients and garnishes, or makes use of these off cuts in its fermentation room to create Penicillin's menu of Organic Ferments.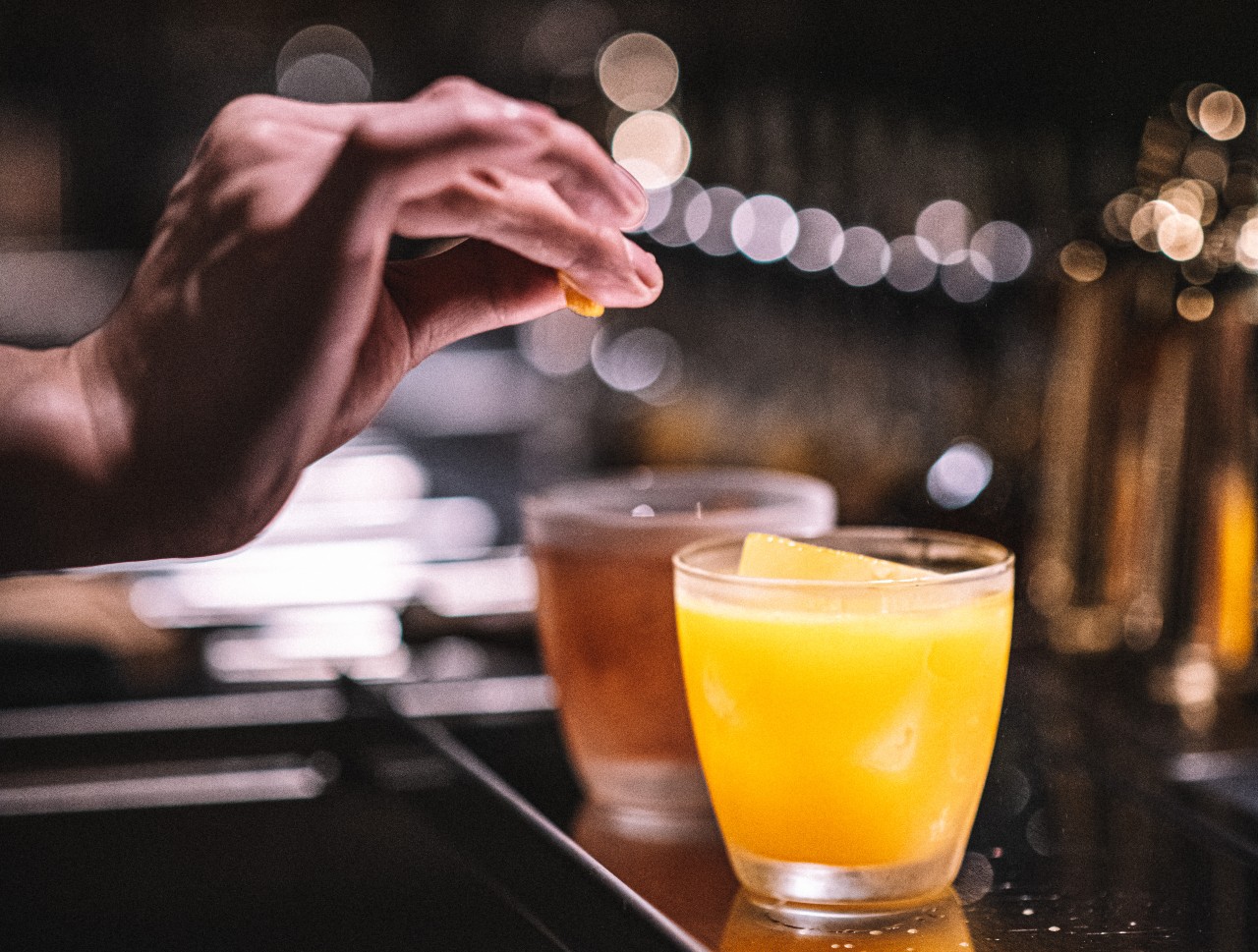 Penicillin's initiative entitled One Penicillin, One Tree is lovingly described as "a climate positive cocktail that would make Sir David Attenborough proud". For every cocktail sold, one native one Mallotus Muticus tree is planted in the endangered Kalimantan rainforest area in Borneo, Indonesia. These trees are a fast-growing upper canopy tree that reach up to 42 meters in height and live for more than 200 years.
The initiative is in partnership with ecoSPIRITS, who has partnered with the Green Steps Group, which provides verified proof of planting technology to ensure reforestation is sustainable and long-lasting. ecoSPIRITS is the world's first closed loop spirits technology, with each ecoSPIRITS based cocktail saving an average of 150 grams of C02 emissions.
The bar's ceramics are made from 50 percent recycled plaster, table tops are fabricated by HK Timber Bank, using trees salvaged felled by typhoons in Hong Kong and neon wall lights are rescued from a local shop that has closed down and repurposed in the bar. As Agung points out, as the bar grows, so will the opportunities to create more things from waste.
Asia's 50 Best Bars will be revealed at 6pm on May 6, 2021, which can be watched on Facebook and YouTube at 6pm Hong Kong/Singapore time; 3.30pm India; 5pm Thailand and 7pm Japan. This will be preceded by the inaugural 51-100 list, which will be announced on April 29. There will also be a series of three bartender discussions entitled Breaking The Ice before the final countdown.
Timetable of events:
51-100: April 29

Breaking The Ice: May 2, 3 and 4

Asia's 50 Best Bars 2021: May 6