The bar veteran joins the award winning Singapore based bar group. By Holly Graham.
Last week Jigger & Pony Group announced that Angus Winchester has joined the team as director of operations. The 30-year veteran of the hospitality and drinks industry has worked in numerous capacities in various countries around the world, including the UK, USA, Denmark, Australia and Canada. "25 years ago, I decided that I would try and learn everything there was to know about drinks, drinkers and those that serve them – which is obviously impossible, but also provided me with a lifetime of learning," shares Angus. "Along the way, I am grateful for the recognition from the industry, including three Tales of the Cocktail awards and placing at number seven on the Bar World 100 2019 list of the most influential people in the drinks industry. I have also been lucky enough to have worked as a consultant and global ambassador for Tanqueray in most countries in Asia. Those experiences have certainly aided my knowledge and reputation immeasurably, and shaped how I approach my work." 
"I have followed the group's progress for some time as my wife Amanda Wan has known founders Indra Kantono and Guoyi Gan for a while," says Angus on how his relationship with the group came about. "I admired not just what they did but how they did it. What struck me was not just their attention to detail but the importance they place on their team and their general thoughtfulness." The pair had reached out to Angus at the end of last year to discuss an operations role, focusing primarily on working with managing director Guoyi to develop the group's management and leadership team, drive staff training and talent development programmes.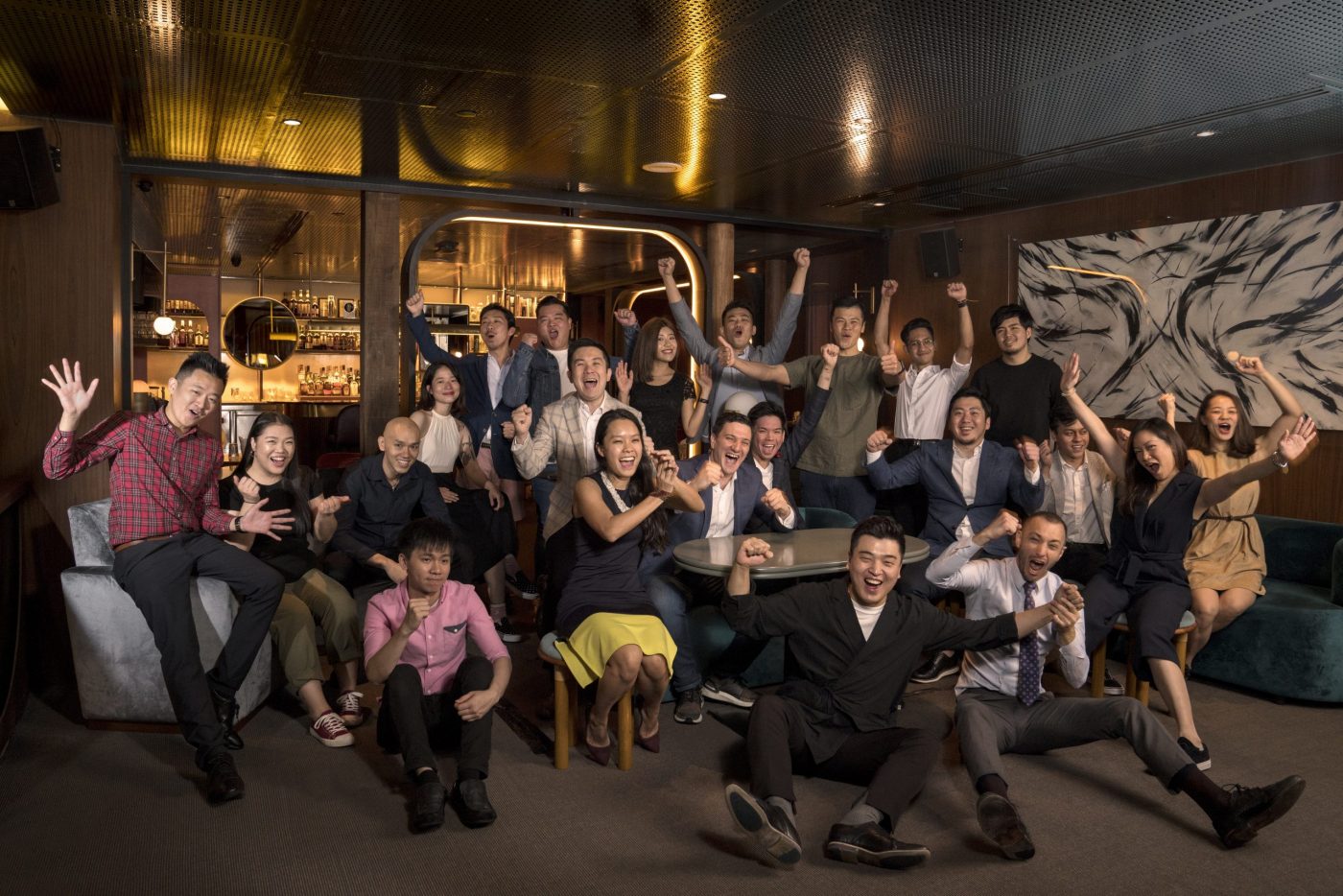 The Jigger & Pony Group has gone from strength to strength, with its eponymous bar taking the number one spot on Asia's 50 Best Bars 2020; winning two awards at our very own DRiNK Awards 2020; opening new bar Live Twice and launching their PONY range of bottled cocktails. So what will Angus bring to the group? "I have learned from my extensive consultancy days that a three-stage process is best: 1. First establish their current position; 2. Help them set meaningful goals and 3. Coach them to close that gap." With Jigger & Pony Group going from strength to strength, Angus says it is his role to identify why and ensure the trajectory continues upwards.
Having had a little bit of time post-quarantine to explore Singapore's bars, Angus reveals he leans towards the stylish and the classic in everything from clothes to drinks, so Atlas and Manhattan have impressed him so far. "But I am also extremely keen to see innovation in action so visiting Native – especially after inviting Vijay Mudaliar over to Berlin in 2019 in my role as global education director for BCB – was wonderful. This is just a sneak preview of all the incredible bars in Singapore that I have yet to visit, so if you ask me again in a month's time you may get different answers."
Angus reveals the most exciting part of his role is going to be to help develop the current and next generation of managers and leaders. "I have seen our industry change massively in the time I have been in it, and its increased professionalism and associated respect given to those who work within it is rewarding. I want that to continue and help create a sense that the Jigger & Pony Group does not just train and create excellent bartenders and servers, but also future operators."