Jess "Hutch" Hutchinson is the co-founder, general manager and self declared chief fun officer of No Sleep Club in Singapore. Here's her favourite spots in the little red dot. By Holly Graham.
Classic cocktail bar: 28 HongKong Street
I've got to start where I started out, for obvious reasons! It's been around for just under a decade now, and while the menu changes and evolves every now and then, the whole crew know an immense bible of classics like the back of their hand. You can order anything from a Mai Tai to a Painkiller to an Aviation and the team can even give you a teeny tiny nugget of information about the cocktail history or the spirits that they use in it. Head bartender Ronan Keilthy always surprises and gives me new information that I often forget about, or didn't even know to begin with! Always a great time having "one quick drink" here!  
Dive bar: Skinny's Lounge
Thanks to all the positive vibes, they've finally managed to re-open after being closed for what seems like a year due to COVID-19. They may not be as dive dirty as before, but it's still the same filthy fun. Another good one is Forest Darts Cafe which has an amazing vibe. You literally walk in and think you're in a forest. There's darts, karaoke, and they even play old school Chinese shows on the tiny TV. It's a bloody good time.  
Wine bar: WINE RVLT
Dynamic duo Ian Lim and Alvin Gho have made me fall in love with so many different wines at this place. From reds to whites, oranges and pet nats – they already know what I like and they're always excited to share and have an impromptu tasting whenever. And, have you heard about their chicken nuggets? Friggin' game changers! Definitely a fun night whenever we manage to make it down there, and we'll smash at least four bottles of wine and fistful of those chicken nuggies.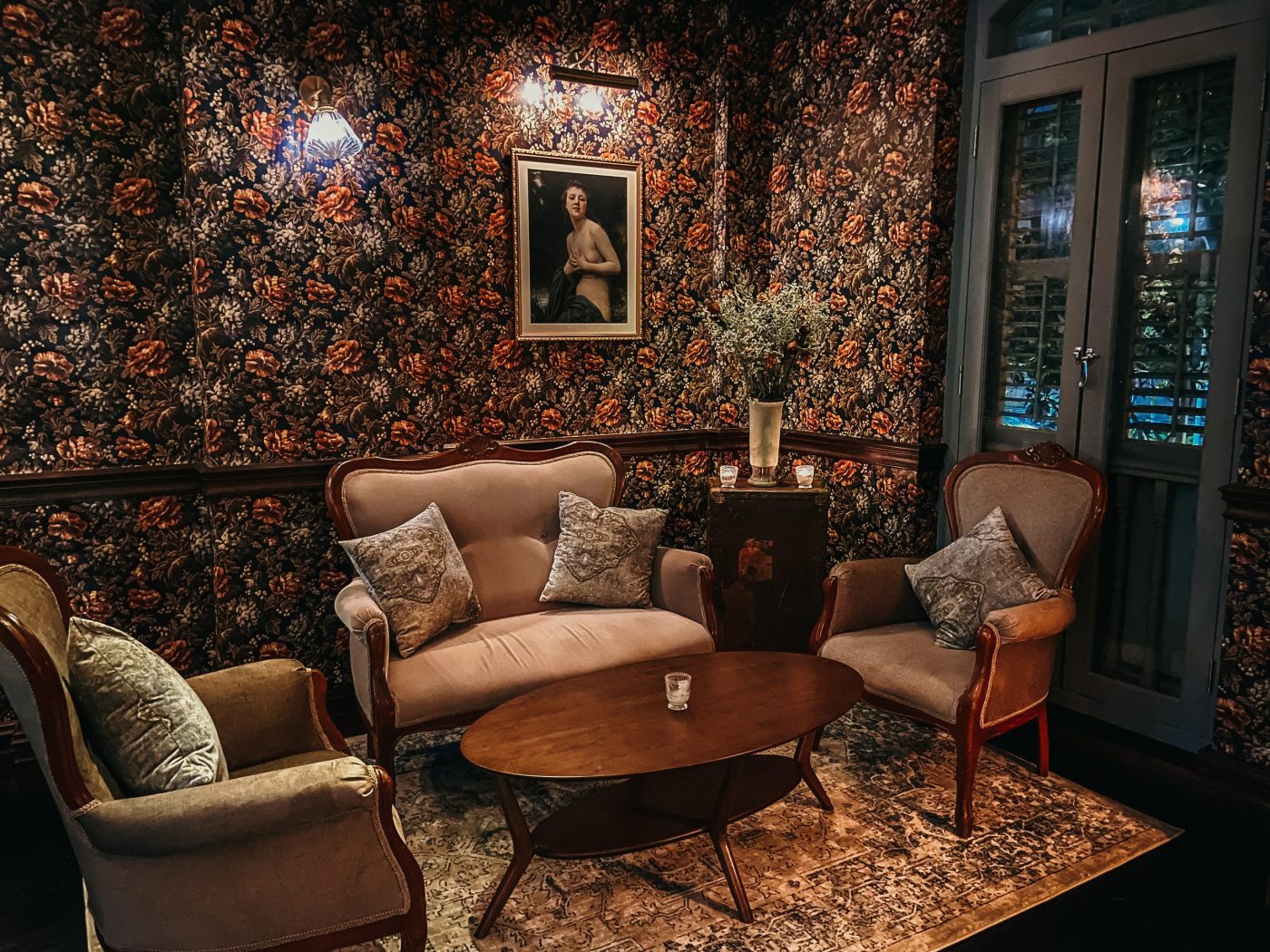 Craft cocktail bar: Barbary Coast
Celia Schoonraad and the team have such an affinity with the No Sleep Club team that they've named a drink as if both venues made a baby and called it No Sleep Coast, with Del Maguey Mezcal Vida, Arquitecto Tequila, Antica Formula, Campari, Fernet Branca, green coffee and mace. Talk about a sweet romance. From their decadent decor to their full on Christmas grotto, they never go halfway – go big or go home! Celia and Michael Callahan definitely push boundaries and test old school recipes with new and innovative methods and flavour combinations.  
Bar with awesome food: Employees Only
Employees Only has been around for a while now, but I only recently discovered their spicy shrimp with sriracha and lemon. They're known for their chicken soup and burgers, but oh my god this shrimp is the underdog. When I first had it, we ended up ordering two more portions for the table. EO definitely knows how to throw a good time – they've got the team, banging tunes and singalongs, all the Fernet Branca you could ask for, and if you haven't eaten there, go and try and you won't regret it. I've also got to shout out Ah Sam Cold Drink Stall's hokkien mee – it's always on my mind.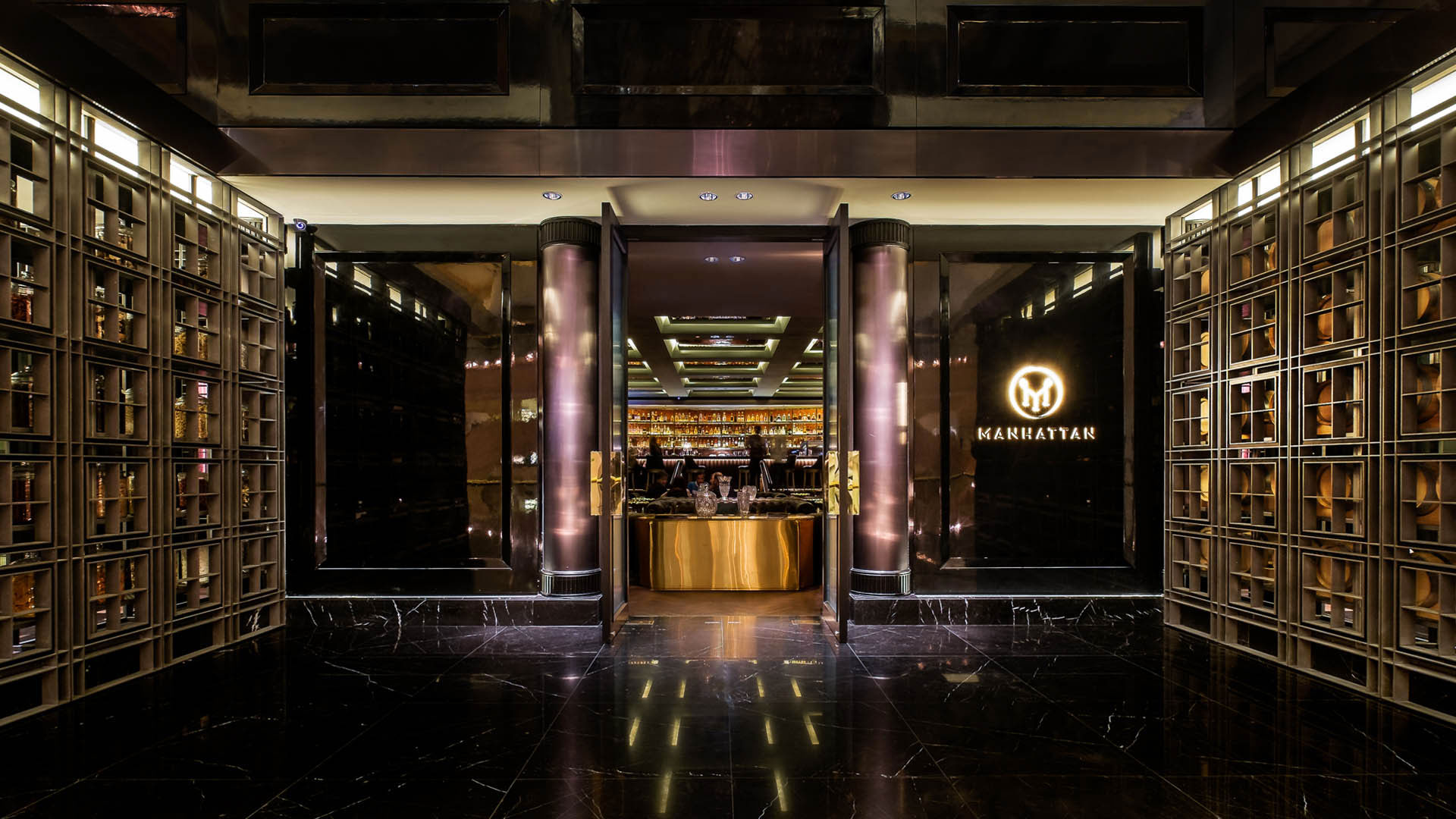 Hotel bar: Manhattan
I have a real soft spot for Manhattan. I think it's where my girlfriend Jun and I had one of our first few dates! We wanted something that wasn't too close to where we were working but close enough that if the date went to shit we'd still have amazing company around us! Hospitality is number one on their list, and now that Rusty Cerven has joined the team, it's definitely going to elevate it to a whole new level. It's a hotel bar that isn't too snooty or pompous where you can always have a good experience and leave wanting to plan your next night there. Their brunch is a whole other experience and good fun too. 
Bar run by a friend: Sago House
Gotta shoutout to my homegirl, Desiree Silva and her other half Jay Gray. Starting Sago House and getting it up and running right smack in the middle of COVID-19 makes me so proud of them. They've created something that is authentically them with a rotating weekly menu that the team works together on, basing it off of classic cocktail styles. Built like a home, it's a fuss free environment where you're definitely going to bump into friends whatever night is it. Yes, the three flights of stairs up to the bar are a pain but so worth it. Stay for the never ending bowl of pretzels too!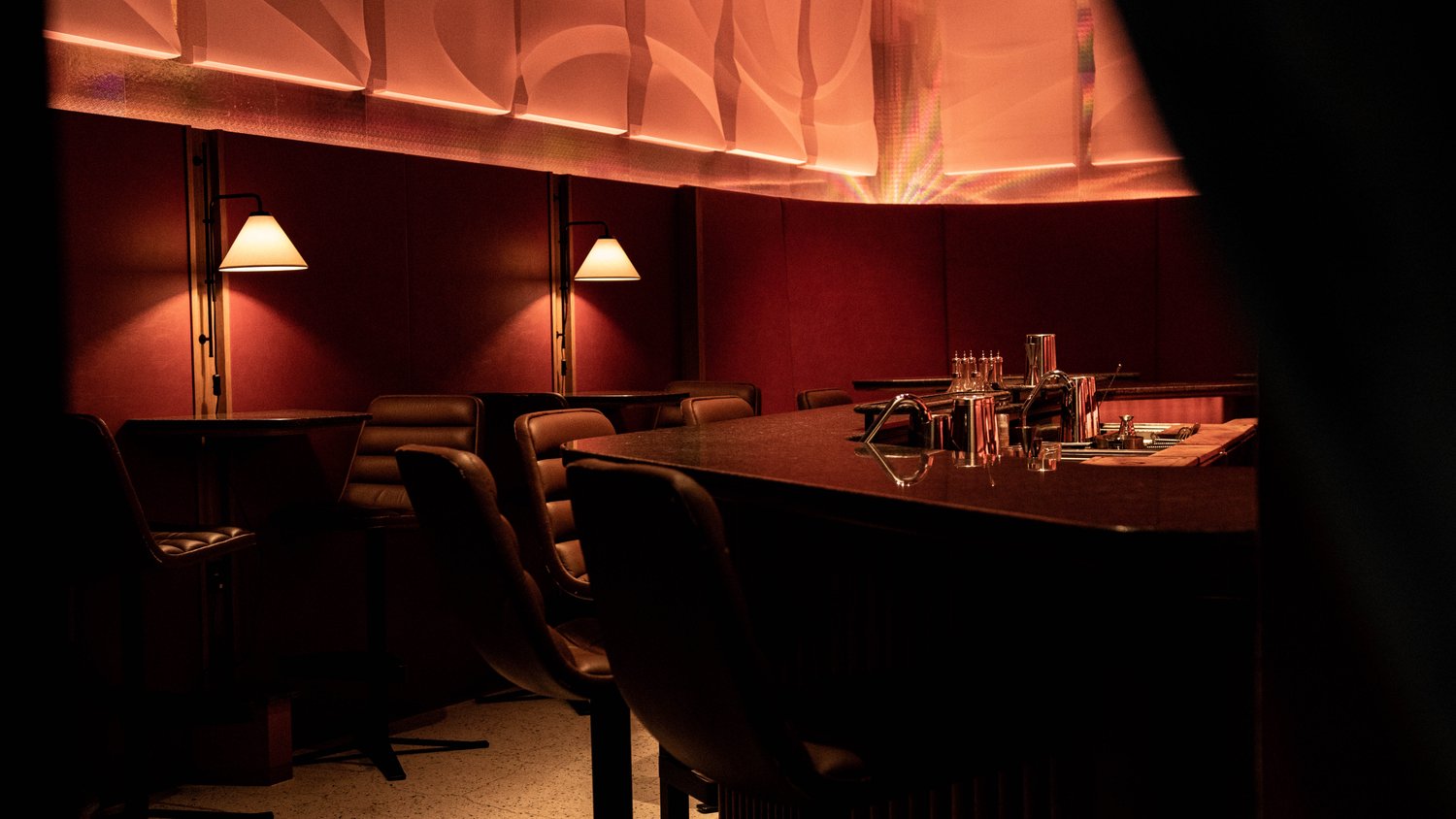 Themed bar: Junior The Pocket Bar
I feel like Junior is always just under the radar. They bring the theme bar to a whole new level. From the menu, to the glassware, decor, staff uniforms and music, everything intricate detail is thought of. They recently relocated to a bigger venue just on Club Street now and went from being able to seat just eight to now 20 people! Joe Alessandroni is one of the mentors that I respect in Singapore the most, as his knowledge is never ending and his flavour palate is something that I am constantly intrigued and impressed by.
Bar that's been around forever: Tantric
I'm so glad my bar is so close to Tantric. For those of you who have never been, you missed out big time. For those of you who want to check out one of – if not THE – longest running LGBTQ+ venue in Singapore, make sure you add it to your list. They're also broken down into separate concepts. At Tantric, you go for the fun times – nothing too crazy – grab beers and shots and their banging fried seaweed chicken basket. There's also Backstage Bar, which is inspired by musicals; May Wong's Cafe, which is inspired by the Hollywood actress; Peppermint Park, where you have to try the pizzas, and Flavours Bar. All the concepts are located in two shophouses under the same roof.
Best spot for food after a night out
There are so many good ones! There's Hai Di Lao, because who doesn't want a good hot pot after a night out. There's also the fan favourite Swee Choon for greasy and dirty dim sum, which does the best plain chee cheong fun. Other ones we always hit up are Joo Seng Teochew Porridge and on the west side, Al Azhar for all the pratha, biryani and ice limau. East side, definitely hit up Seng Kee for their mee sua! Ask anyone in Singapore and the talk of food can go on forever.