This post is sponsored by Lyre's
With more and more bartenders and consumers looking at the way they drink, the non-alcoholic category continues to grow, with Lyre's range spanning the world's most popular spirits. 
Every January, bartenders and consumers alike stand divided against Dry January. With the festive period – and finally waving goodbye to what seems like the longest year in history – equaling indulgence, some people welcome the opportunity to go dry. Others are not so enthusiastic. 
Yet gone are the days in which those going dry have to avoid social engagements to stay on the straight and narrow, as non-alcoholic spirits slowly slot on to backbars around the world. Those choosing to abstain from alcohol – or those trying to opt for lower abv drinks – now have a diverse variety of options, thanks to brands such as Lyre's with a portfolio of 13 products spanning the world's most popular spirits. The brand's motto, "Stay Spirited. Drink Free" is a testament to Lyre's belief that freedom to drink however and whenever you like is key.
Named after the Australian lyrebird, Lyre's non-alcoholic range uses natural extracts, essences and distillates to deliver what they call "time-tested and complex adult flavours of a quality spirit in a guilt-free format." And to help sway the naysayers who dub non-alcoholic distillates as flavoured water, Lyre's has managed to recreate the burning warmth of alcohol, as well as imitating the mouthfeel and palate-weight of the liquids.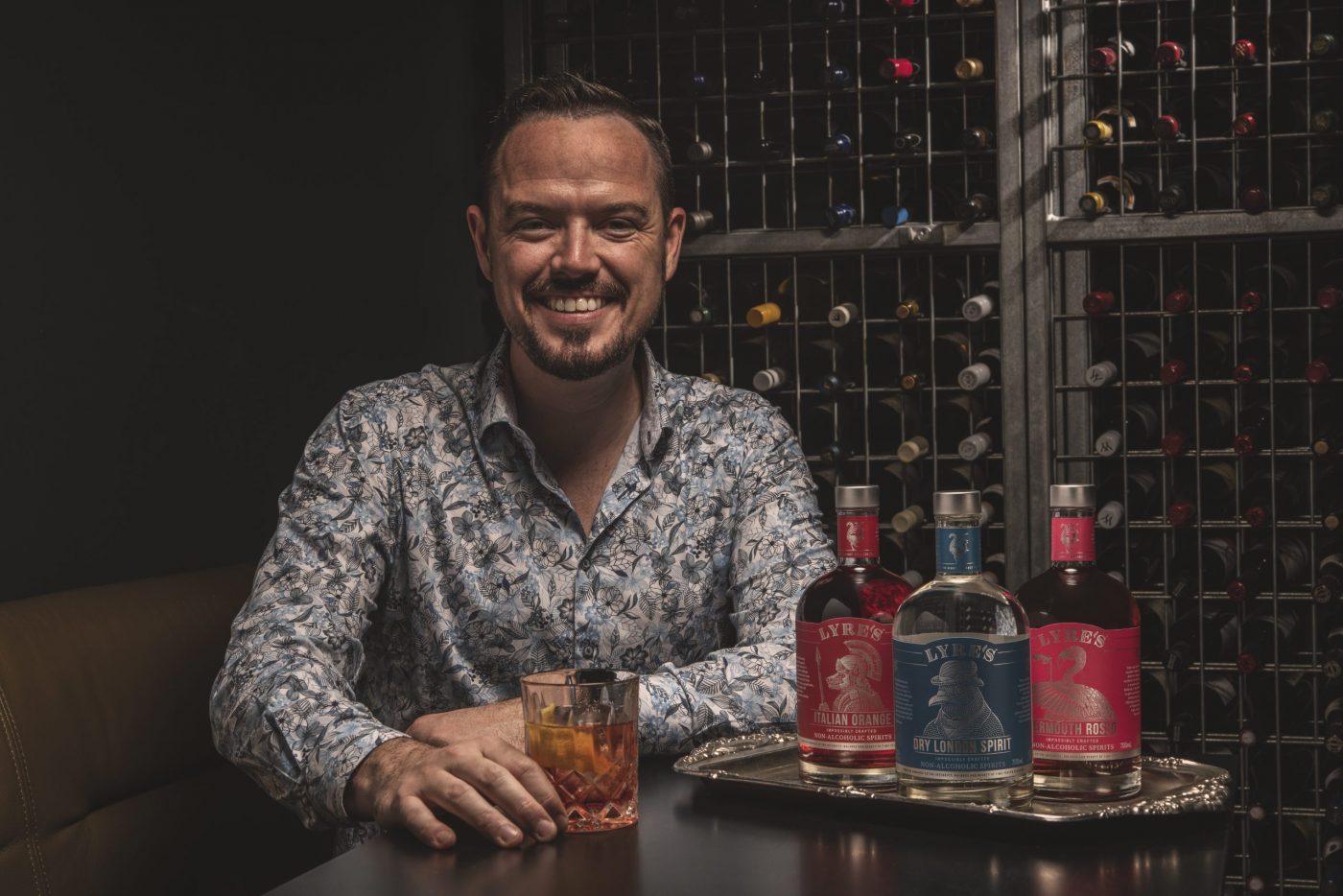 Lyre's was founded by Australian Mark Livings, a prominent entrepreneur and founder of Kinetic Agency – one of Australia's largest, independent marketing agencies – and has worked with global brands including Kellogg's, Ferraro, Coca Cola and Reckitt Benckiser. Since founding Lyre's back in 2019, it is now the most awarded portfolio of non-alcoholic spirits globally.
The portfolio was developed over three years, working with one of the world's leading flavour specialists, utilising a library of over 6000 extracts, essences and distillates and assistance from recognised sommeliers.
The liquids are a blend of natural flavours, extracts and distillates derived from fruits, botanicals, spices, seeds and other natural sources. To recreate the aforementioned burn of alcohol, a blend of natural extracts such as pepper berries and other plant-based compounds is used.
Due to the lack of ethanol, Lyre's requires a preservative and an acid to remain stable and safe for consumption, and while the range isn't calorie-free, Lyre's range is lower in calories than the original spirit it is modelled on.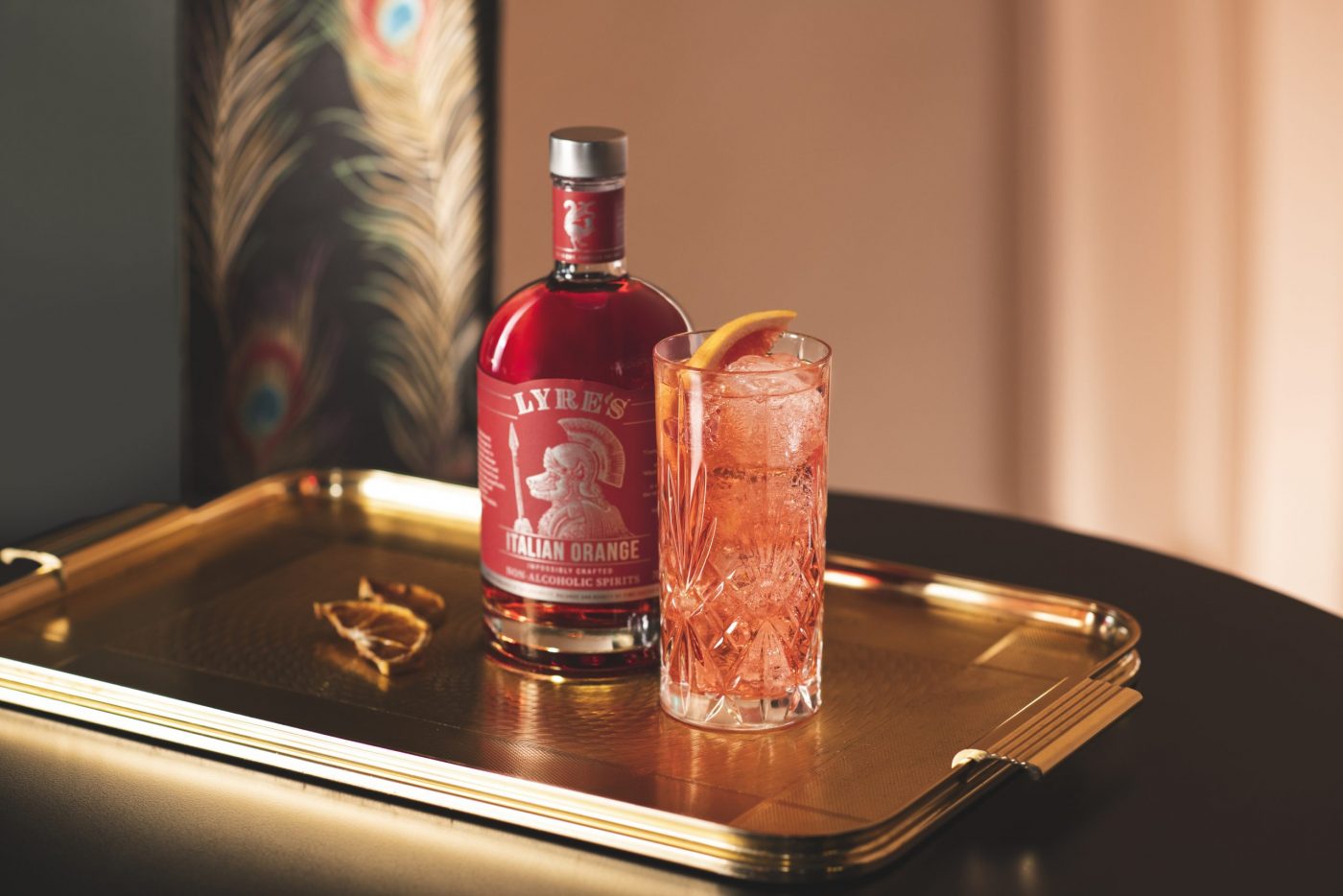 The current Lyre's range features the core range of 13 700ml bottles, as well as three new 250ml RTDs. The core range features Absinthe, Amaretti, American Malt, Coffee Originale, Dark Cane, Dry London Spirit, Aperitif, Italian Orange, Italian Spritz, Spiced Cane, Orange Sec, Aperitif Rosso and White Cane, all of which are true to the look, smell and taste of the alcoholic version of the spirit. This range will continue to grow as Lyre's continues to bring about a comprehensive back bar selection in non-alcoholic format.
Each bottle features an anthropomorphic character that links to the origin of the original spirit. But with so many variants, some of the characters are reminiscent of origin, such as the pirate parrot on the dark cane bottle.
Lyre's RTD range features the Amalfi Spritz, a homage to the Aperol Spritz; the Classico, a non-alcoholic take on prosecco and a G&T, available in 250ml cans. The range will soon be available in Asia, and will also continue to grow and provide other options.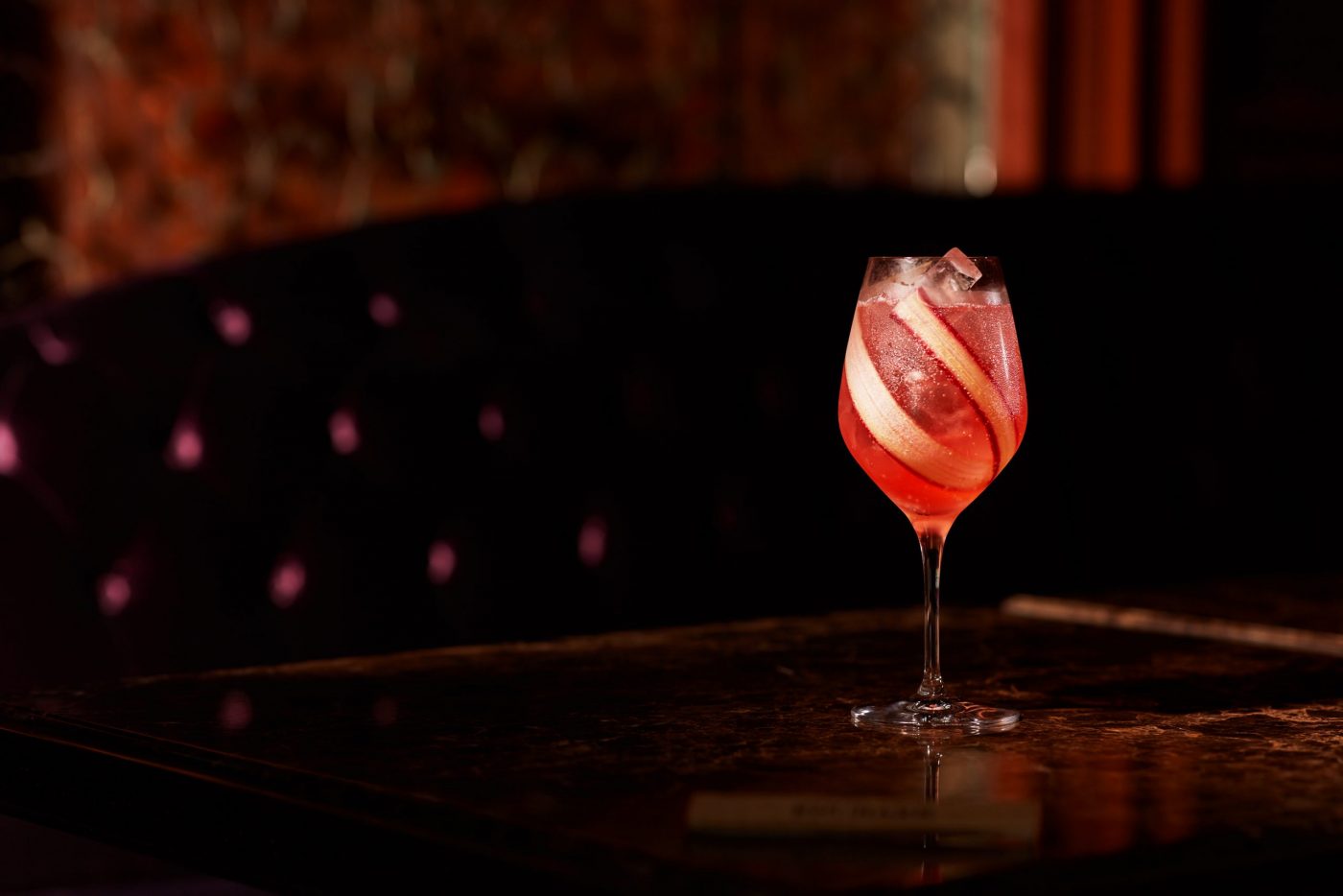 Industry figures from all over Asia are backing the non-alcoholic and low abv movement. Lorenzo Antinori, beverage manager of Four Seasons Hong Kong reckons the movement is a reflection of what's happening in our society. "People are generally more sensitive to a healthier lifestyle: knowing where food comes from, eating cleaner and drinking better," he says, noting it's great to see more choices for both guests and bartenders when it comes to mindful drinking. "Having the opportunity to choose without giving up on taste and deliciousness is great."
Rhubarb by Lorenzo Antinori
(Click to view recipe)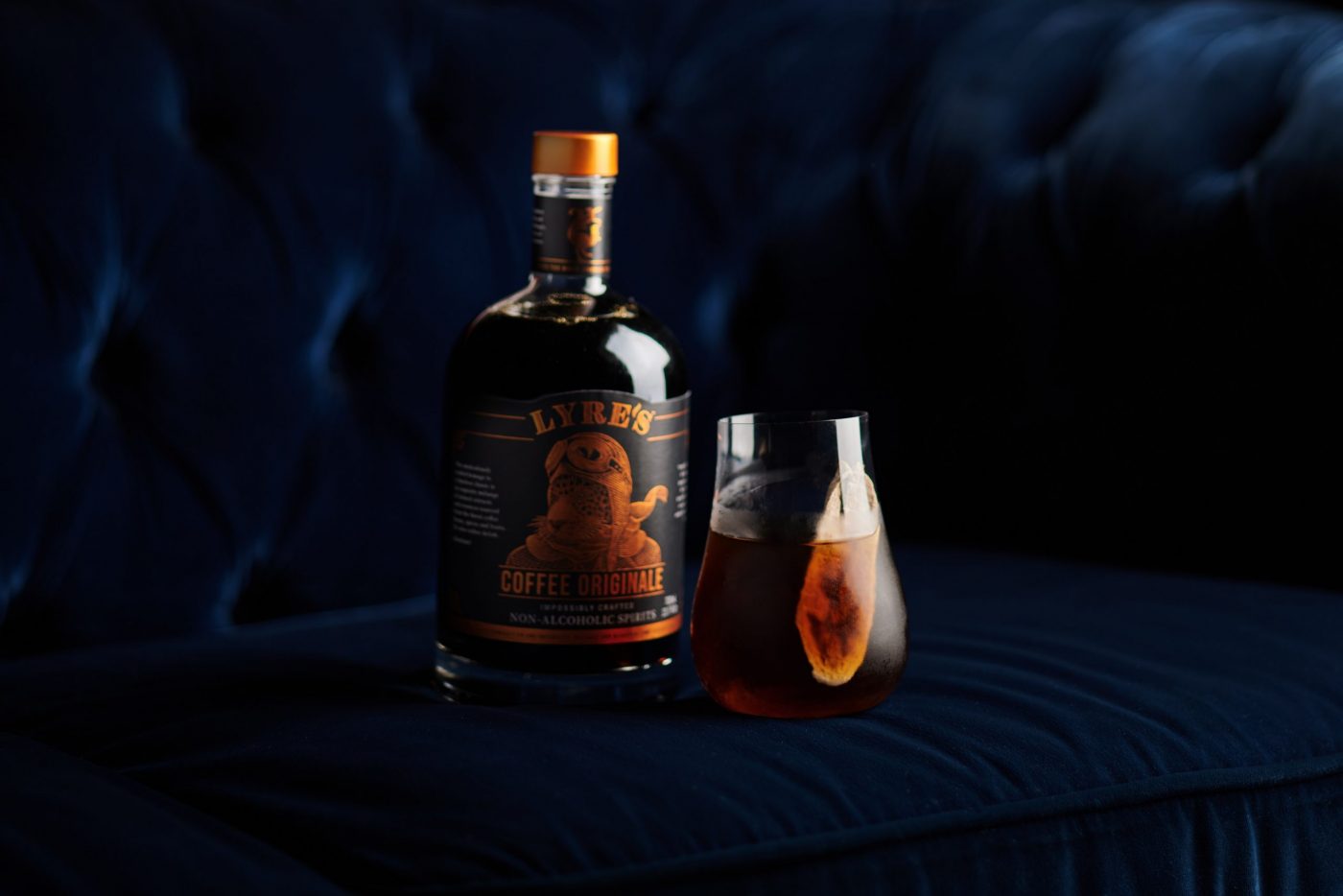 Sophia Kang, head bartender at Manhattan (Singapore) says Manhattan has been offering non-alcoholic options since they opened. "We wanted to offer options for guests to experience the bar without having to drink alcohol: teetotalers, pregnant ladies, guests with dietary restrictions and people who were at business meetings etc. There are still ways to introduce the other elements of Manhattan even if they choose not to have an alcoholic cocktail, such as the rickhouse, the ingredients room and just the very craft of bartending."
However, she says when Manhattan first opened in 2014, non-alcoholic drinks were mostly composed of juices, syrups, cordials and soda. This often resulted in drinks that were just laden with sugar and extremely sweet. Naturally, customers were skeptical but became a little more open when the bar began to dabble with high quality ingredients such as freshly pressed juices, steeped infusions and quality teas. "We could then be more confident in assuring them that their drinks weren't overly syrupy and were made with the same considerations as building a balanced cocktail. Guests are now driven less by the spirit base and more by flavour and appearance."
She says that now bartenders have access to enhanced non-alcoholic products such as Lyre's, new flavour dimensions now elevate the non-alcoholic drinking experience. "As bartenders, we also firmly believe in everyone's right to a celebratory drink – alcoholic or not." 
New Element by Sophia Kang
(Click to view recipe)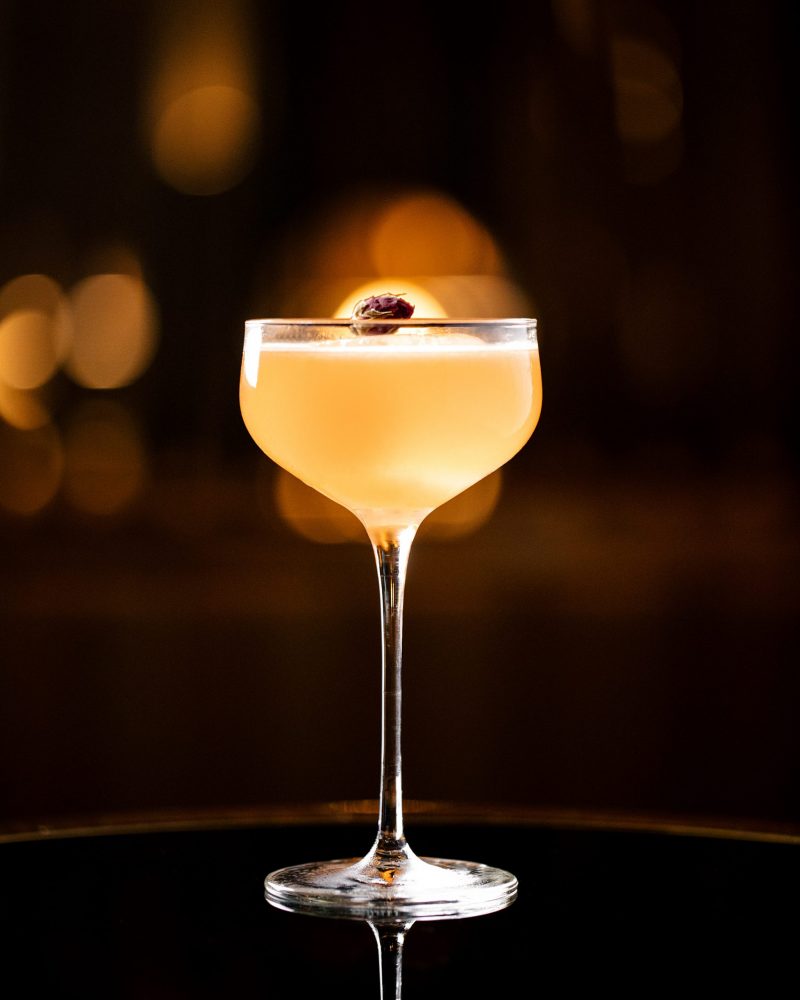 Jesse Vida, bar manager of ATLAS (Singapore) is currently taking part in Dry January. "We live in a time where people are simply much more health conscious, both mentally and physically," he notes, adding the decision to not consume alcohol shouldn't hamper one's ability to enjoy a delicious drink in a social setting.  "Whether one doesn't drink at all or is taking it easy for some time, there is a growing demand for non-alcoholic and low abv cocktails.  We all have jobs because guests come into our bars for drinks, we need to offer the best options we can for whatever someone wants."
Suzanne's Style by Jesse Vida
(Click to view recipe)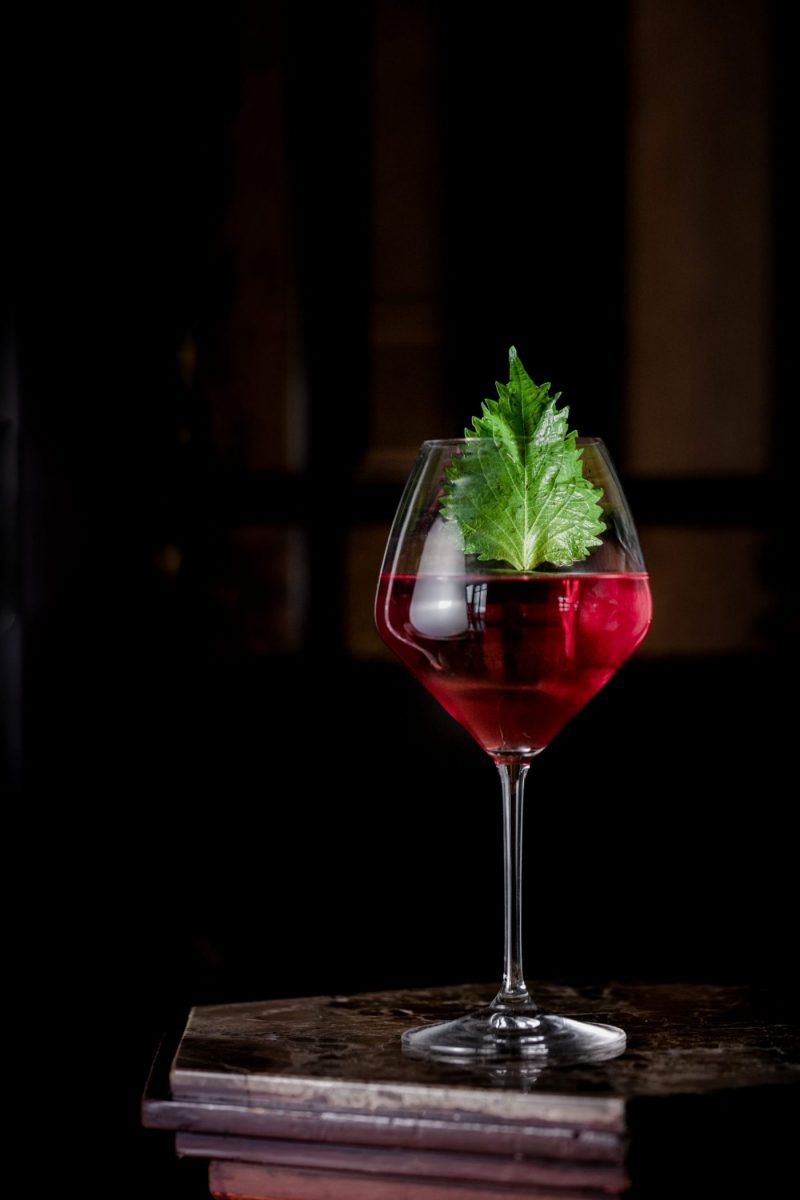 Bob Louison, bar manager at Lobster Bar (Hong Kong) believes no/low abv cocktails are definitely a great option to have on menus. "The younger generation doesn't want to drink as much – they want to be different and have a healthy mindset! We know alcohol is bad for our bodies. It dehydrates you and makes you feel terrible if you drink too much!" Bob thinks people are striving for sobriety more so they can be more conscious of the happy moments they share with when they are socialising. "As people become more knowledgeable about the effect alcohol has on the body, they tend to shift away from high alcohol consumption and drink mindfully."
He also adds that because bartenders are now making exciting and beautiful non-alcoholic and low abv cocktails, it also encourages people to choose these options and not feel like they are missing out. "We also need these options for many reasons: maybe you are sick, pregnant, allergic to alcohol, or need to drive or abstain for religious reasons but still need or want to socialise for work or with friends.
Winter Spritz by Bob Louison
(Click to view recipe)
DRiNK and Lyre's hosted a virtual roundtable discussion on the low and no alcohol movement. If you missed it, watch it on YouTube here.