As one of the first cities in Asia outside of mainland China to resume some normality during the pandemic, Hong Kong is leading the charge in domestic guest shifts and takeovers. By Holly Graham. 
After the outbreak of COVID-19 in mainland China, Hong Kong was one of the first cities to be hit with the virus in mid-January. Having been quick to act, the city is returning to a sense of normality after a period that involved social distancing rules and various business closures that meant bars had to close for five weeks.
As the city begins to rouse, we take a look at the potential merit of domestic guest shifts and takeovers, speaking to Beckaly Franks – who is bringing her bar The Pontiac from Soho to Aqua Spirit in Tsim Sha Tsui – and Bob Lousion, who had Hong Kong bartenders behind the stick of Lobster Bar pre-COVID-19, and plans to continue.
What were your thoughts on guest shifts pre-COVID-19?
Beckaly: Guest shifts are what you make them to be. Is it valid to suggest they are primarily for bartenders to peacock and the industry to get their rocks off? Sure. When viewed in that way, guest shifts can become less than novelty. For me, guest shifts and takeovers have been a vital way to transfer The Pontiac experience. We have been able to reach, invest in and learn about so many emerging countries and hospitality scenes through this medium.
Bob: I think they were an amazing way for our industry to learn, share and inspire. Inviting a guest bartender meant showcasing new bartending styles and drinks, which would inevitably influence not only the customer, but the hosting bar team as well. It brought our whole industry much closer together, sharing more experiences and knowledge with each other.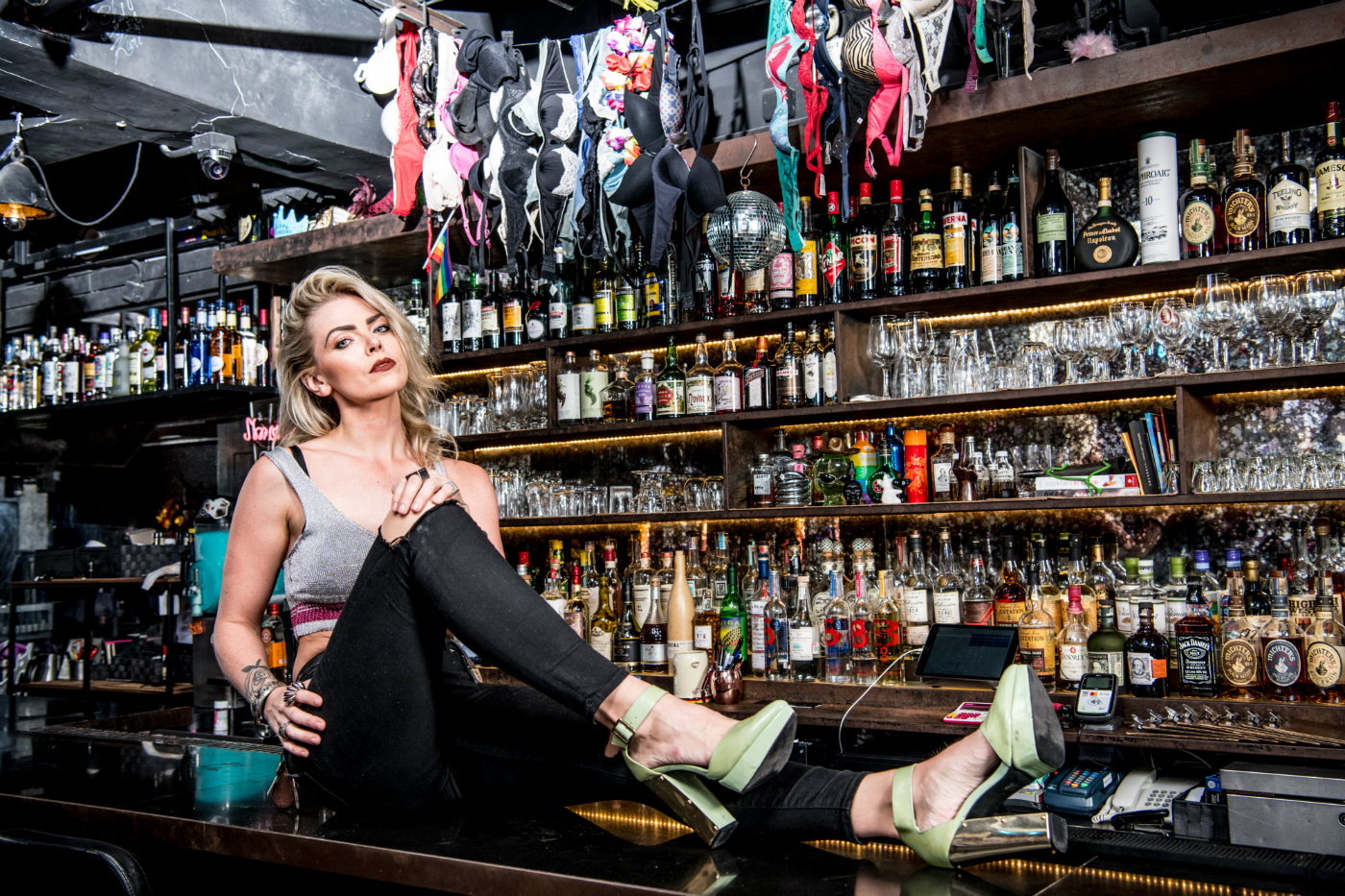 How will The Pontiac at Aqua takeover differ from the original bar?
Beckaly: First and foremost, the space itself is different. Instead of having just our "black disco ball" atmosphere, we will literally be looking over Hong Kong's Victoria Harbour, which is a living and breathing disco ball in its own right. In that way, the experience will hopefully be even more transformative and give the guests an opportunity to look back and reflect on their city, their home.
What are you hoping to achieve from The Pontiac takeover personally and as a bar?
Beckaly: We are hoping to reach a larger audience for both venues. As a bar we want to show that we are never a one trick Ponty pony. Even domestically you can take this show on the road.
You were hosting domestic takeovers at Lobster Bar pre-COVID-19. Why?
Bob: Pre-COVID-19, I feel like we were always looking to invite famous bartenders – and the reasoning behind it is valid. We all wanted to introduce our customers and bar team to the best the world has to offer – but doing so also made us forget local talent. Hong Kong is the perfect example, as it has amazingly skilled bartenders, but sometimes we get carried away, forgetting or are unable to see what we have right in front of us.
I am a big believer in promoting local talent before looking elsewhere. I think it's what makes the community stronger. By inviting bartenders from other local bars, their regular guests and supporters get to discover our bar too, which they might have never known about or thought to visit. In turn, our guests and supporters get a glimpse and literal taste of what the guest bartender and their bar have to offer. After domestic guest shifts, I've had many of our regular guests search out and visit the guest bartenders' bars. It brings about a more dynamic bar scene and culture locally, creating a community among the guests – not just those in the industry.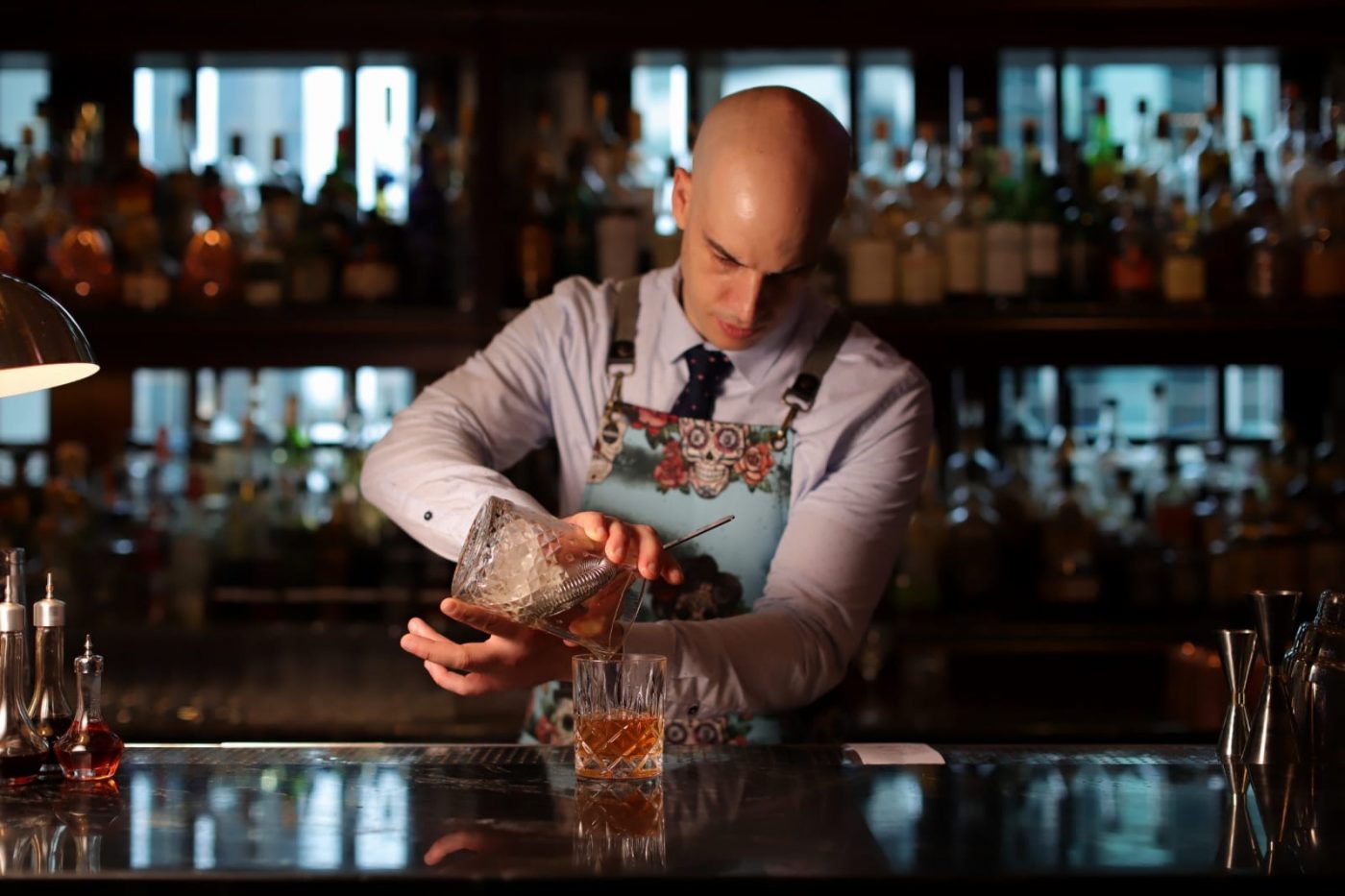 How do the takeovers at Lobster Bar differ from the original bar?
Bob: At first we focussed on the bartenders themselves, but one idea I've had is to do a total bar takeover, where we would swap the whole Lobster Bar team for the whole guest team. We could each recreate our own distinct atmosphere and environments in each other's bars. This would be a massive undertaking and I am still working out the details, but it would definitely be fun!
What do you think is the future of guest shifts?
Beckaly: Any answer to this would be mere speculation. Right now, we are trying to focus on the things we can control. We can control supporting our city, investing in the ground that gave us a home and working hard within the means at hand.  
Bob: I think international guest shifts will still exist, but at a much slower pace and in a more limited format. Domestic guest shifts will definitely be more prevalent. Bars will be more connected and want to collaborate and help each other even more. I think we will also see more bar collaborations, like in Hong Kong, where different bars have done bottled cocktail series together.
I don't know if I am trying to be too positive, but I also think bar programs will evolve much faster. With bartenders traveling less, we will have more time to work on, develop and perfect our craft in each of our own bars.
Are domestic shifts and takeovers the future, or do you think they'll die out as soon as we can travel again?
Beckaly: I believe that there is no time like the present to take advantage of what lies right in front of us. Domestic takeovers are going to be a lot of fun and teach us so much about each other, where we live and what we can continue to build together. 
Bob: One good thing to come out of COVID-19 is the strengthening of community spirit within our industry. Domestic guest shifts and takeovers are definitely our immediate future, and given that local bonds have strengthened, I don't believe that our ideas of supporting each other will disappear any time soon. So, I think that domestic guest shifts will continue, even as we start traveling again. Many domestic shifts before were brand ambassadors promoting their products, but now I think things will be more centred around bars supporting each other. I feel like the underlying philosophy is to make sure everyone stays flexible and positive in the post COVID-19 world.
The Pontiac will be taking over Aqua Spirit in Hong Kong from this Thursday, 4 June until Saturday, 6 June from 8pm-midnight.