This article is sponsored by Diplomático.
Hakkasan Group marks new openings in Bali with a new signature Diplomático cocktail.
International hospitality powerhouse Hakkasan Group is ever-expanding, with 55 nightclubs and restaurants already across the Americas, Europe, the Middle East and Asia. The name Hakkasan was derived from the group's original Michelin-starred Chinese fine dining restaurant in Hanway place London, opened in 2001, but has now expanded to include 33 different brands under the Hakkasan Group.
Hakkasan Group's debut in Asia dates back to 2011, when they launched Hakkasan in Mumbai, India, and also added Yauatcha, a contemporary dim sum teahouse, in Kolkata and Bangalore – branches that are about to receive an update with innovative new bar programs. Two of the group's other brands, OMNIA day club and Sake No Hana, a modern-authentic Japanese restaurant, have both also recently launched in Bali. Openings in Jakarta will follow in the next few months, with a terrace bar, nightclub, Sake No Hana and Hakkasan restaurant planned for the Indonesian capital.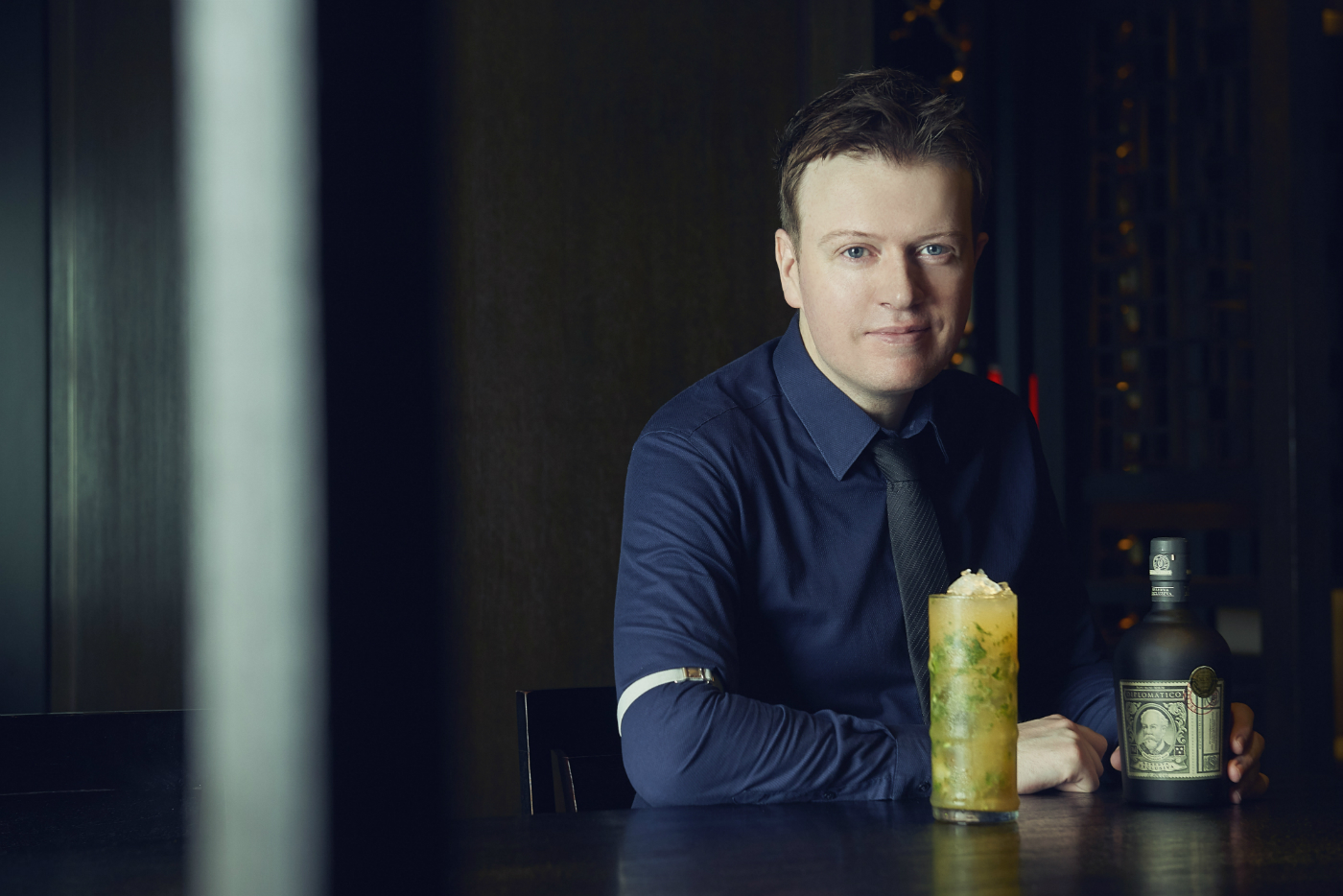 No surprise then that Matthew Hall, group bar manager for Asia, has his work cut out. Discussing the various countries he covers, and his approach to building the bar programs, Hall says, "Every market has its own unique challenges, with its own set of strengths, weaknesses and established beverage trends. Using local resources and influences and fusing them with our concept and ethos from our different brands is key to distinguishing our brand identity."
Despite the group being primarily restaurant-driven, Hall says drinks are integral to the business model, and the requirements of the Hakkasan experience give him lots of room to create. "I have much more freedom than I would working in a classic cocktail bar, for example," he says. "That's mainly due to the fact I'm faced with lots of opportunities and areas to explore, such as pre-dinner drinks, afternoon drinking, food pairings, non-alcoholic options. We work alongside chefs and so have access to culinary equipment and ingredients that other bartenders may not have access to."
Hall points out that Hakkasan Group prides itself on offering guests variety, so his bar menus encompass different regions and expressions to form a healthy spirit list – including a robust selection of rum. "The rum category is interesting as it is at different stages of development across various markets in Asia. Our cocktail list is very much ingredient defined and we enjoy balancing fresh fruit and spices with quality spirits. Many of our drinks have similarities to the style of tiki and rum is integral to this category type and lends itself well to many of our creations."
When you try a good rum, you never look back
Hall has noticed that premium rum is performing well in China and the rest of Asia, developing slowly but surely. "Over the last four years, consumers have generally developed a broader knowledge for variety in brand and style, rather than defining choice based solely on marketing. Hall thinks communication between bartender and guest is key to ensuring a customer advances their rum tastes. "When you try a good rum, you never look back. Consumers become open minded and they move on from entry-level or generic brands and begin to explore rums complex with character and diversity. They become curious and explore new styles, gaining an understanding of personal preference from this process. Diplomático Reserva Exclusiva is one of our rums that grabs people's attention, as it is an easy sell as a sipping spirit, so many guests fall in love with it from the first try."
But what is it about the particular taste profiles of Diplomático rums that make them integral to Hall's cocktail programs? "Diplomático's brand styles are rich, dry, sweet and full-bodied because of the variety of fermentation and distillation techniques avaliable at the distillery. Diplomático are able to utilise the tools at their disposal to produce exciting expressions with variety and character. I typically use Diplomático rums as a go-to spirit, for everything from old fashioneds to citrus, curaçao and tiki-style cocktails."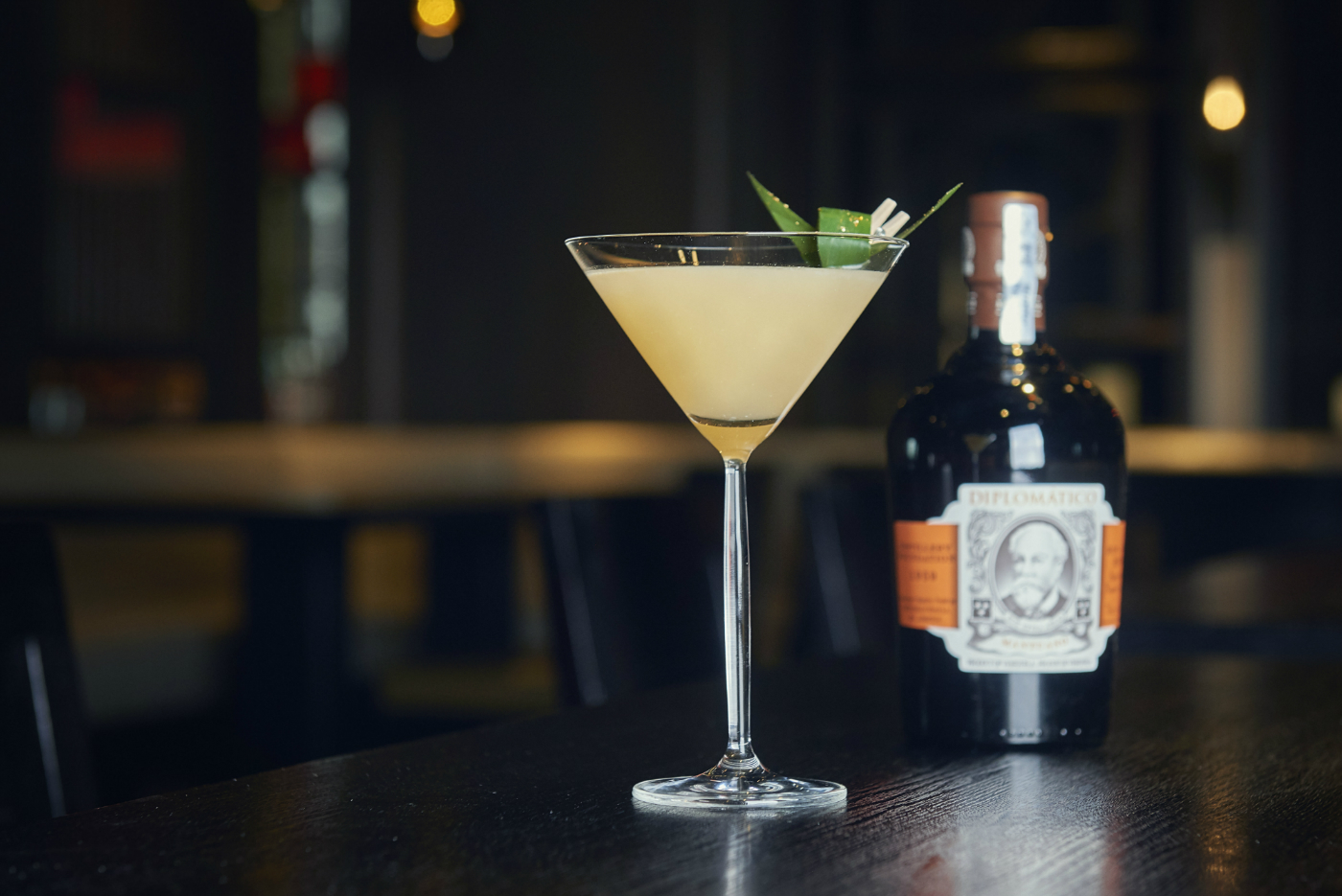 Hakkasan Group recently held a group-wide competition in Las Vegas in collaboration with Diplomático to find a winning cocktail that would then feature on the signature menu of every outlet globally. The winning cocktail was created by Thiago da Silva, head bartender of Hakkasan Mayfair, London. His creation, the Golden Era, drew inspiration from his extensive experience of Hakkasan clients. Da Silva noted a majority of his guests came to Hakkasan Mayfair to dine and celebrate, often toasting with champagne. So it uses a Diplomático Planas as its rum base and is paired with champagne, fennel and pomelo – which symbolises luck in Chinese culture. "The Golden Era not only wishes good fortune to our guests but celebrates the group's long-time collaboration with Diplomático rum," says Da Silva.
On the success of the competition Hall says: "It was a great experience meeting team leaders from our outlets all over the world and encouraging them to make their mark on Hakkasan's signature cocktail menu using a great brand like Diplomático. The guys were using the unique and varied expressions of the rum to their advantage and created some fantastic drinks."
Recipe (Click to view)
Golden Era
Recipe (Click to view)
Calamansi Mojito