This article is sponsored by The London Essence Co
Stopping over in our part of the world to serve up some new creations and share his polished brand of hospitality at the first-ever Asia's 50 Best Bars awards ceremony (plus guest shifts at Singapore's Nutmeg & Clove and Quinary in Hong Kong), DRiNK sat down to chat with the exiting American Bar head barman about his next steps, hospitality hallmarks, and his #ExceptionallyLight, low-sugar tonic water brand of choice, London Essence Co.
You've just left the American Bar after eight years and have announced you will be opening your own bar. How's that coming along?
We're still in the stages of finalising details and it's in the hands of lawyers as we speak, but everything is still kind of confidential because it's not been signed off yet. The bar is in Central London – this was always my dream as a bartender to open one there, especially as that's my base after being there for 14 years. London is a great city for a bar, and the plan is to open hopefully at the end of September.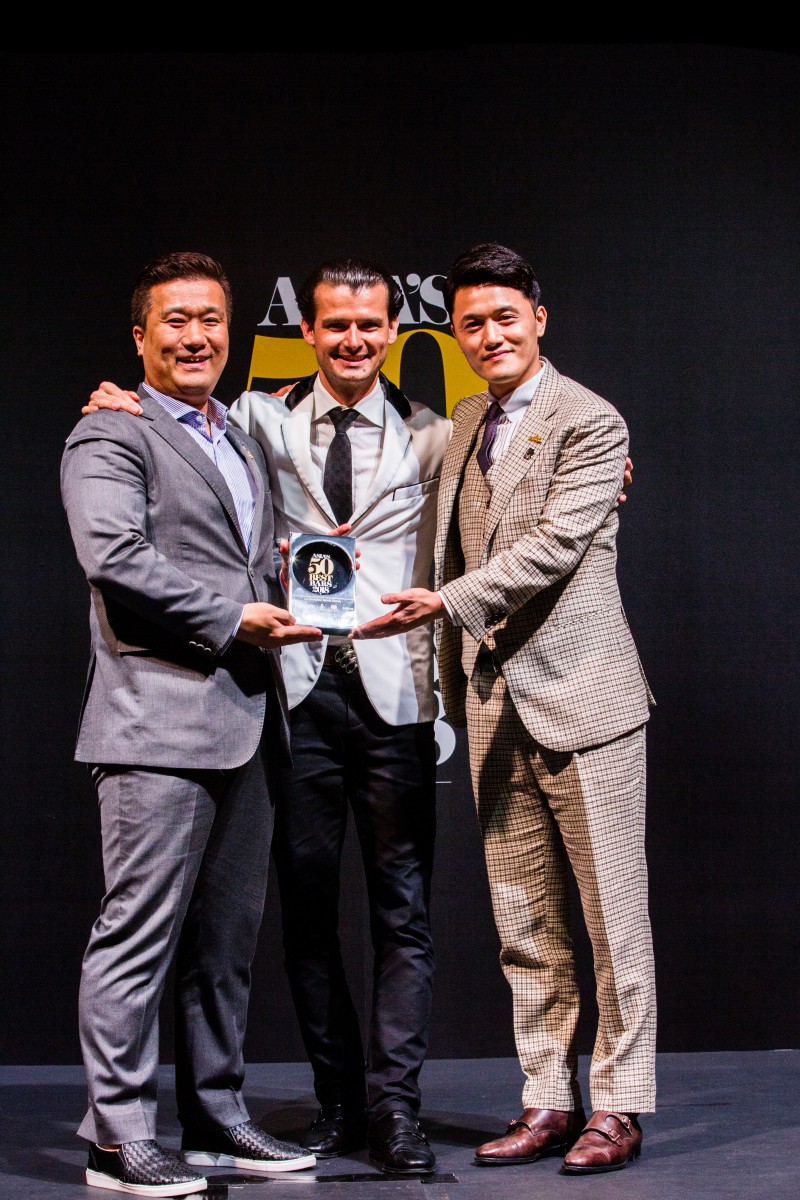 We've heard the bar will be in the neighbourhood of the Artesian, Connaught and Bar Termini – are you aiming for that category of cocktails and service?
For me, the service is always important because that makes a bar a bar. Plus, it's my identity. Nobody expects anything less from me. I've been working in hotel bars for ten years, so the menu is very much focused on classic drinks, but I'll be serving my own creations as well. It should be more relaxed as we're not in a hotel, and I don't want to scare people from coming into the bar and thinking it's too expensive or that you need to be quiet. People will expect from me to bring something new and interesting to the scene, which will be another bar on the list of many great bars of London.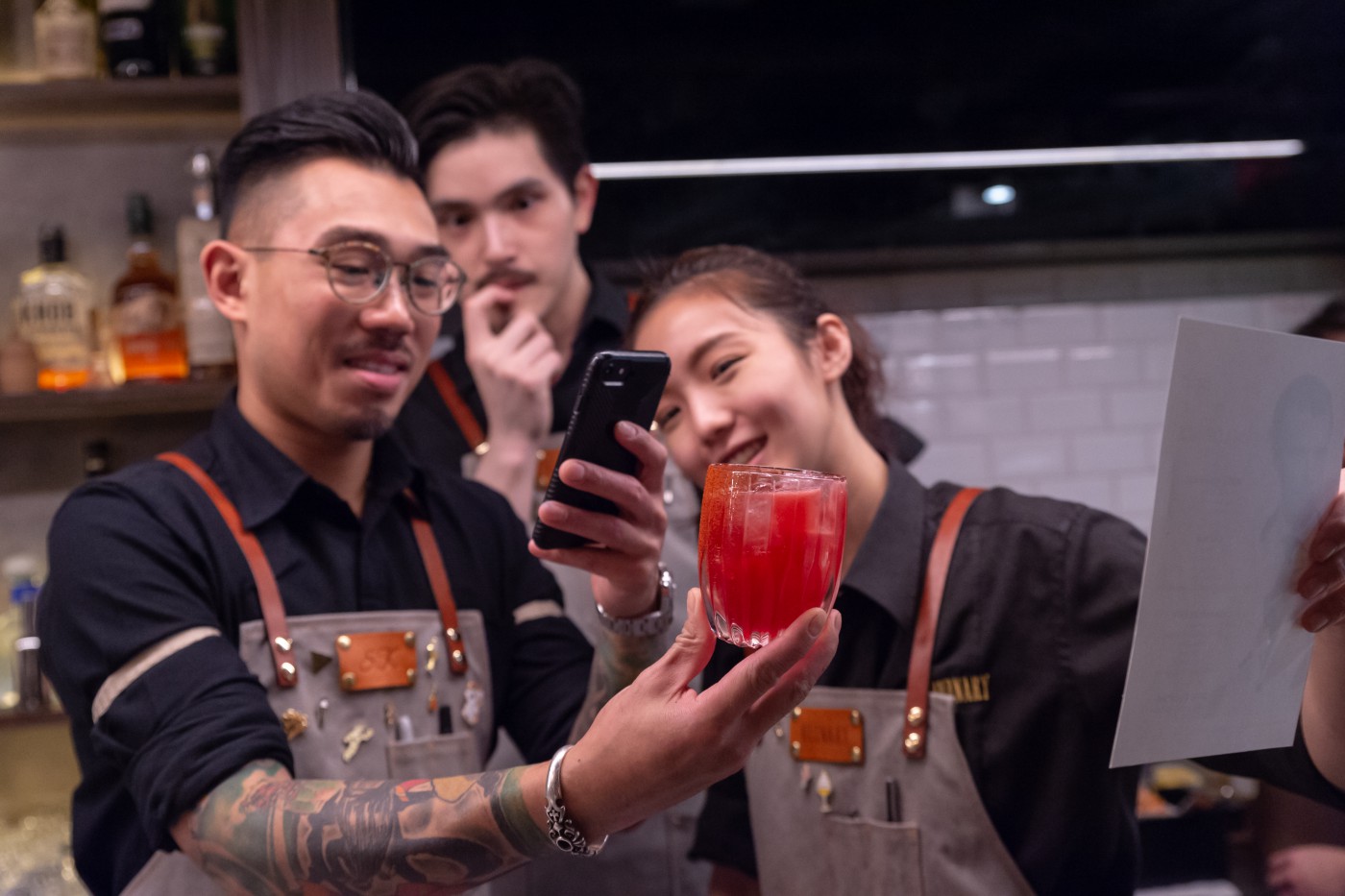 What have you learned from your experience at the American Bar that will never leave you?
The focus on the guest. Because up until then, I was focused on my creativity, how great I am at making cocktails and my techniques. But there, I really learned how to deal with people. How to make unhappy people happy, even when they don't tell you they're not happy. And when you can turn that around, that's what makes you successful.
I remember once, there was a table of loud Americans next to a formal, very quiet couple from the Middle East at the bar. I quickly noticed how the Middle Eastern gentleman didn't like how loudly the man next to him was talking, so I went to the table and said, "I will do my best to address that." He already appreciated that – if I didn't, it could have led to a serious conflict. My next step was to calm the table next to him. They were not drunk, but they were being suddenly loud in moments. The best way to handle this is to take care of it when it actually happens. So you can't just go to the table and tell them, "Sorry, you're too loud," when nobody was being loud in that moment. So like a fisherman waiting for a fish, I had to be on alert between the two tables, and as soon as he raised his voice, I stepped in and said, "I'm really sorry but you're a little bit too loud." When you do that on the spot, if you've caught someone and told him right away, that's how you stop it.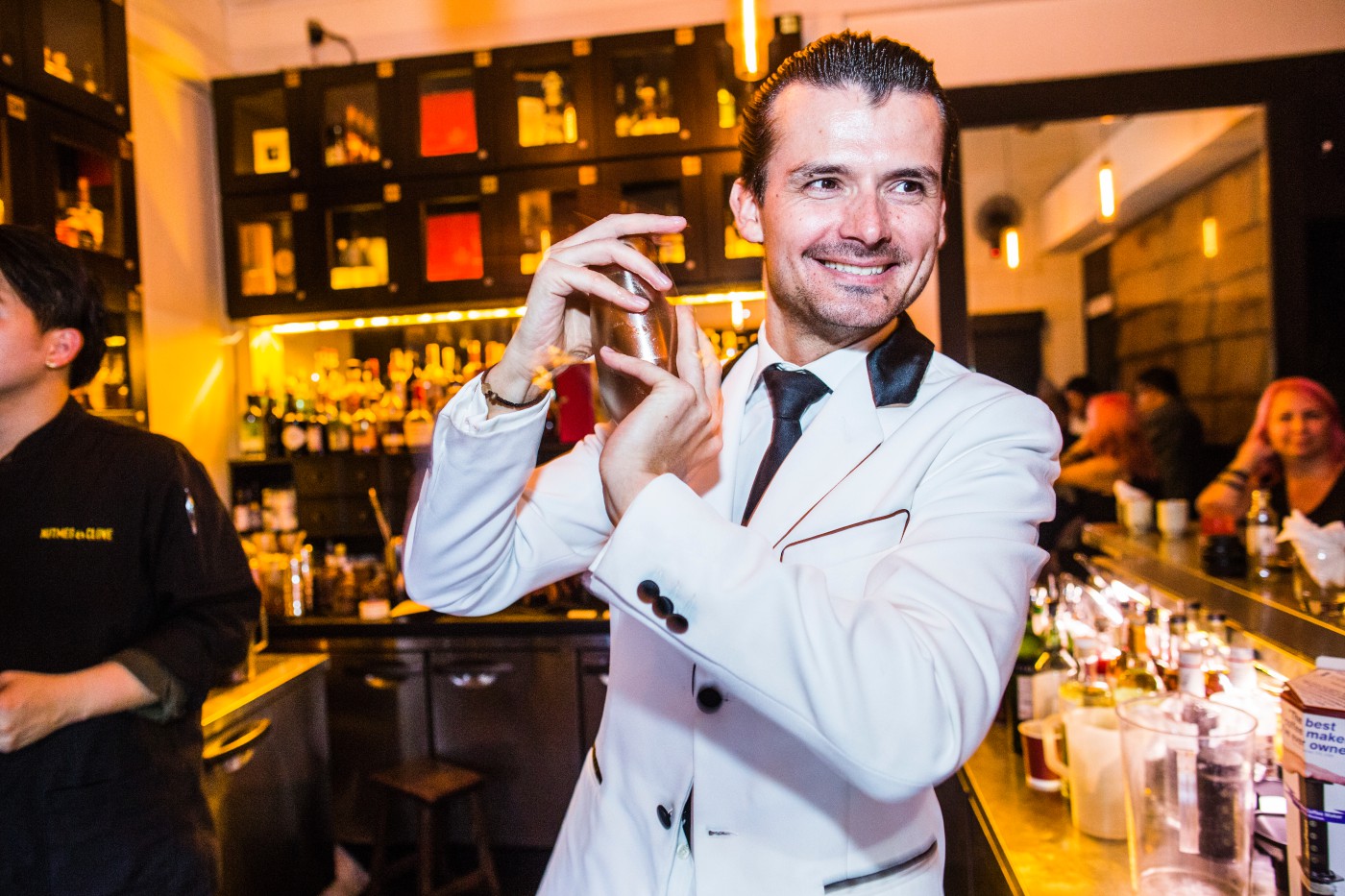 What are some of the trends you're seeing in London bars that you're excited about right now?
Reducing what's not necessary in the bar, from straws to unhealthy ingredients like too much sugar. People are more aware of how they eat and drink, and our role as bartenders is to bring good things to the table that people can enjoy and won't feel guilty about. I'm here with The London Essence Co and they're the greatest example of mixers that care about that.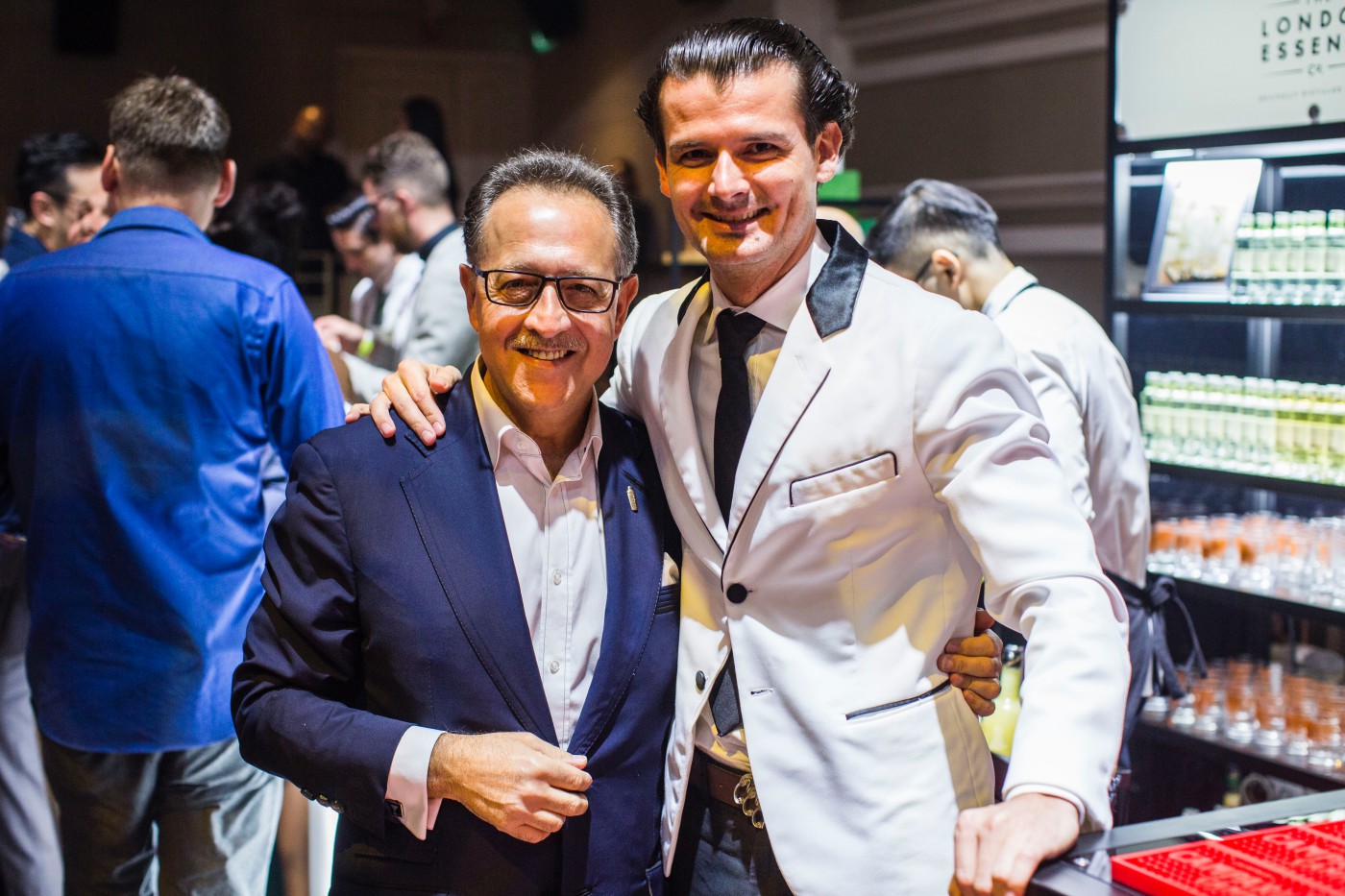 London is big for g&ts. How are The London Essence Co's tonic waters adding something different to the market?
This evolution of premium mixers had started already, but I think The London Essence Co was clever in coming in as the brand that reduces its sugar. It makes the tonic really good to drink because it doesn't have to be called a guilty pleasure, where you have one and have to go to the gym after that. Also, instead of calling itself "healthy", it's important that a product is transparent. The London Essence Company tells you that they're adding sugar and how much they're adding.
The tonic water still tastes great, though, and that's a big thing that they did – designing another premium mixer while thinking about how it can be different from the others. They've cleverly reduced the sugar, but the flavour is still there because of the distilled essences which they add, so the aroma is still important. They've balanced it in a perfect way – it's more than just nice packaging.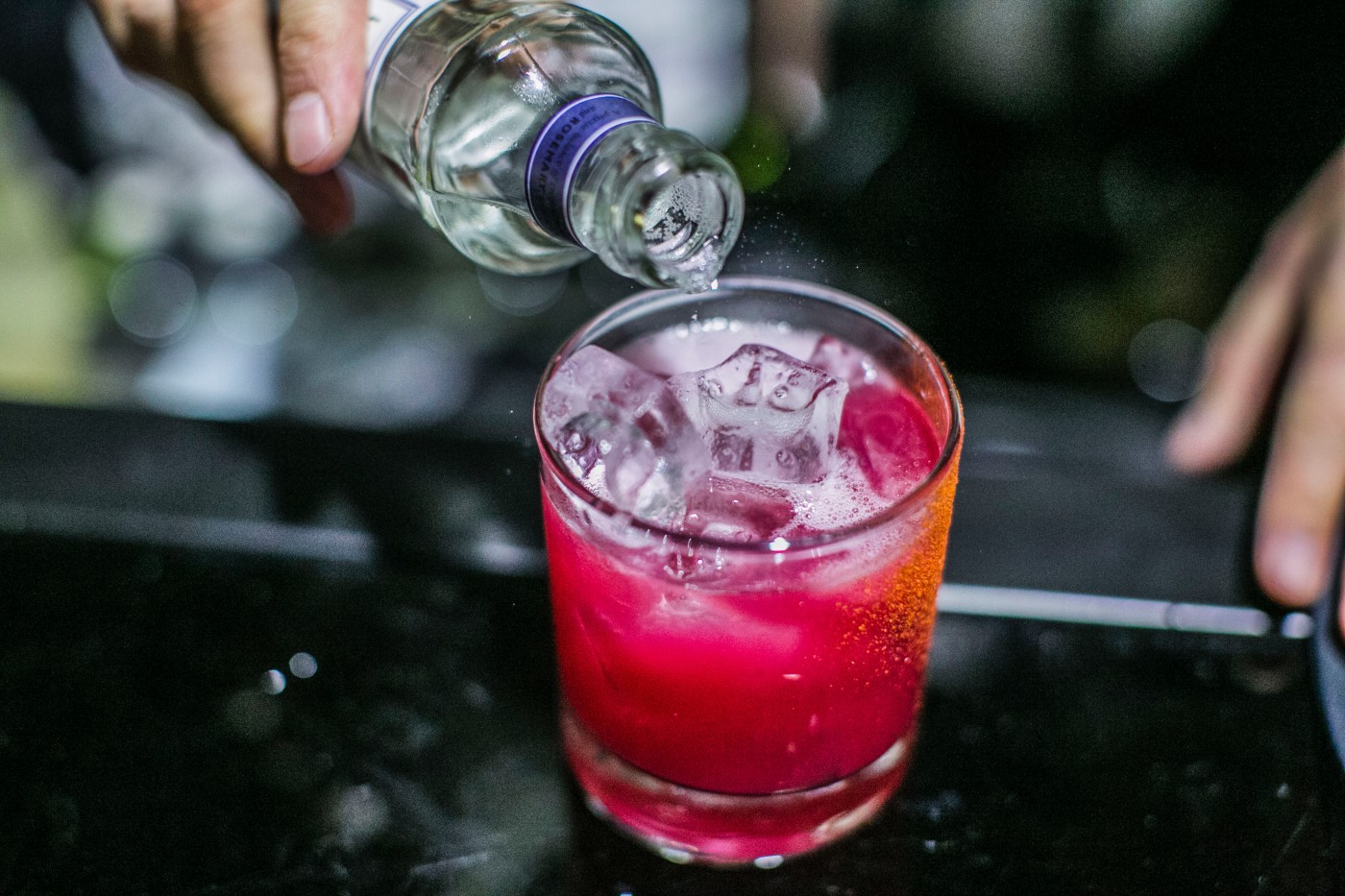 Because of those distilled essences, how else are you using their products apart from in a g&t?
I really like the flavour combinations produced by adding the distilled aromatics – for example, grapefruit and rosemary is a beautiful combination. It means they're not just mixers, but mixers with thoughtful profiles that I can play around with beyond vodka and gin. I made a drink for this trip called the Latina with mezcal and the Grapefruit and Rosemary tonic – it's so versatile; it can be paired with any spirit.
Another popular drink I made was the Jerez Highball, which is made of fino sherry, Peychaud's bitters and the London Essence Company Classic tonic, and garnished with a big caper berry – it's savoury, long, refreshing and very easy to drink. And that's what I learned about serving drinks at big events like the Asia's 50 Best Bars ceremony: people try to be over-creative and make drinks that taste great on the first sip, but it becomes too overwhelming after another two or three sips, when people still have seven or ten stands to go drink from. You want to make your drinks simple, light and delicious.
Recipe (click to view)
Jerez Highball
Recipe (click to view)
Latina
Recipe (click to view)
Paradise City
For more information visit londonessenceco.com. The London Essence Company tonics and ginger ale are available from: Singapore, Tuck Lee (+65 1800 222 3777, marketing@tucklee.com, tucklee.com); Hong Kong, Brand Connect, (+852 9722 4640, hkorders@brandconnect.asia); Taiwan, Epiq International (+886 2 2713 3143, order@formosa.com, epiq.com.tw); Vietnam, WSD (+84 9 8851 5586, phung@wsdvn.com).