This article is sponsored by Diplomático.
Discovering the home of Diplomático and its unique distillery through the eyes of some of Asia's best bartenders. By Dan Bignold.
Good things clearly happen when you do well in major bartending competitions – like becoming a guest of honour at the home of one of the world's most celebrated rums. Take the six bartenders from Asia who this January were taken to Venezuela for a trip of a lifetime to visit Diplomático's distillery. The warm welcome started, according to Imelda Ng, bartender from Caprice in Hong Kong, when "even the airport immigration staff were excited we were there". It culminated in the group being treated to Diplomático's CEO, Jose Rafael Ballesteros Melendez, cooking them a meal. "The best dining experience was everyone with the Ballesteros family at the coastal town of Tucacas, in Morrocoy National Park – drinking vintage rum, having cigars with the meal, and Jose cooking for us," she recalls. "He made us noodles with mixed seafood and lobster in a big wok. We named it Diplomatico lobster fideua!" Peter Chua, formerly of Crackerjack in Singapore and another bartender on the trip, summed it up: "The latin spirit is alive – the people are so hospitable."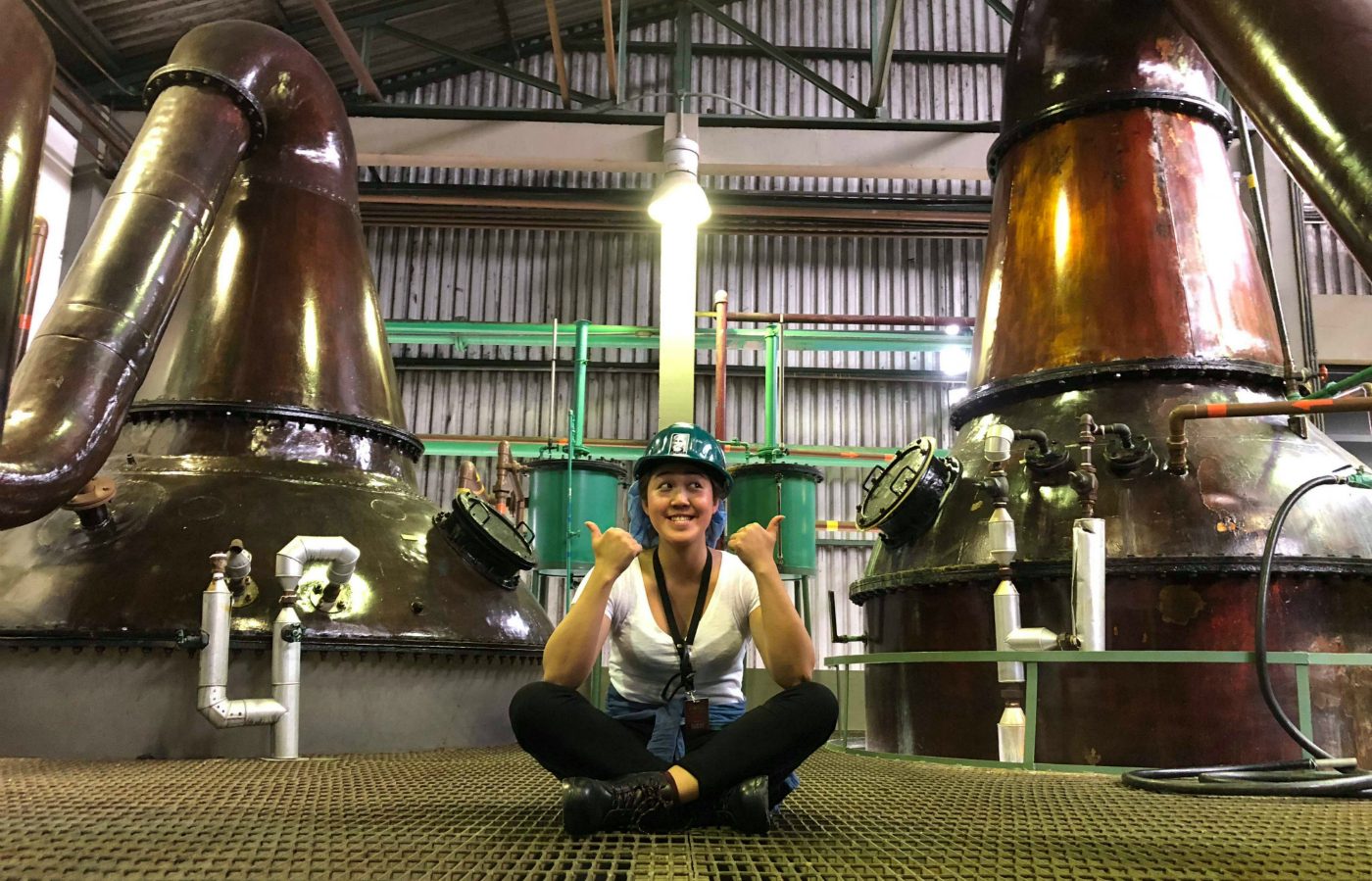 The tour was a reward for the bartenders' efforts in last year's Diplomático World Tournament: as well as booking their place in the final in London, all Asia semi-finalists earned a plane ticket to Venezuela. Joining Ng and Chua were bartenders Evgenya Urazgildina for India, Saito Hisatsugu from Japan, Albert Lee from Korea and Arron Grendon for Thailand – plus Niks Anuman, owner of Teens of Thailand and Asia Today in Bangkok, who was a judge for the Asia semi-final. Of course, the bartenders weren't just there to absorb the culture of the people who produce Diplomático, but also immerse themselves in the process that puts this rum in the bottle.
"The latin spirit is alive – the people are so hospitable"
Diplomático is unusual as a rum producer in that it produces spirits in both camps: copper pot stills and continuous column stills, including a Barbet-style copper column. Whereas most rum distilleries are set up with either, very few operate with both. Diplomático's distillery, located in the Planas valley near the foot of the Andes mountains, also adds a third distillation option – a Canadian whiskey-style batch kettle. This unique line-up is thanks to Diplomático inheriting a distillery built by Seagram's International in 1959, at the time one of the biggest wine and spirits companies in the world, that would be able to produce multiple distillates. The continuous column is used to produce light rums; the vintage copper pot sills to produce complex, heavier rums; while finally the batch kettle produces medium-bodied rums.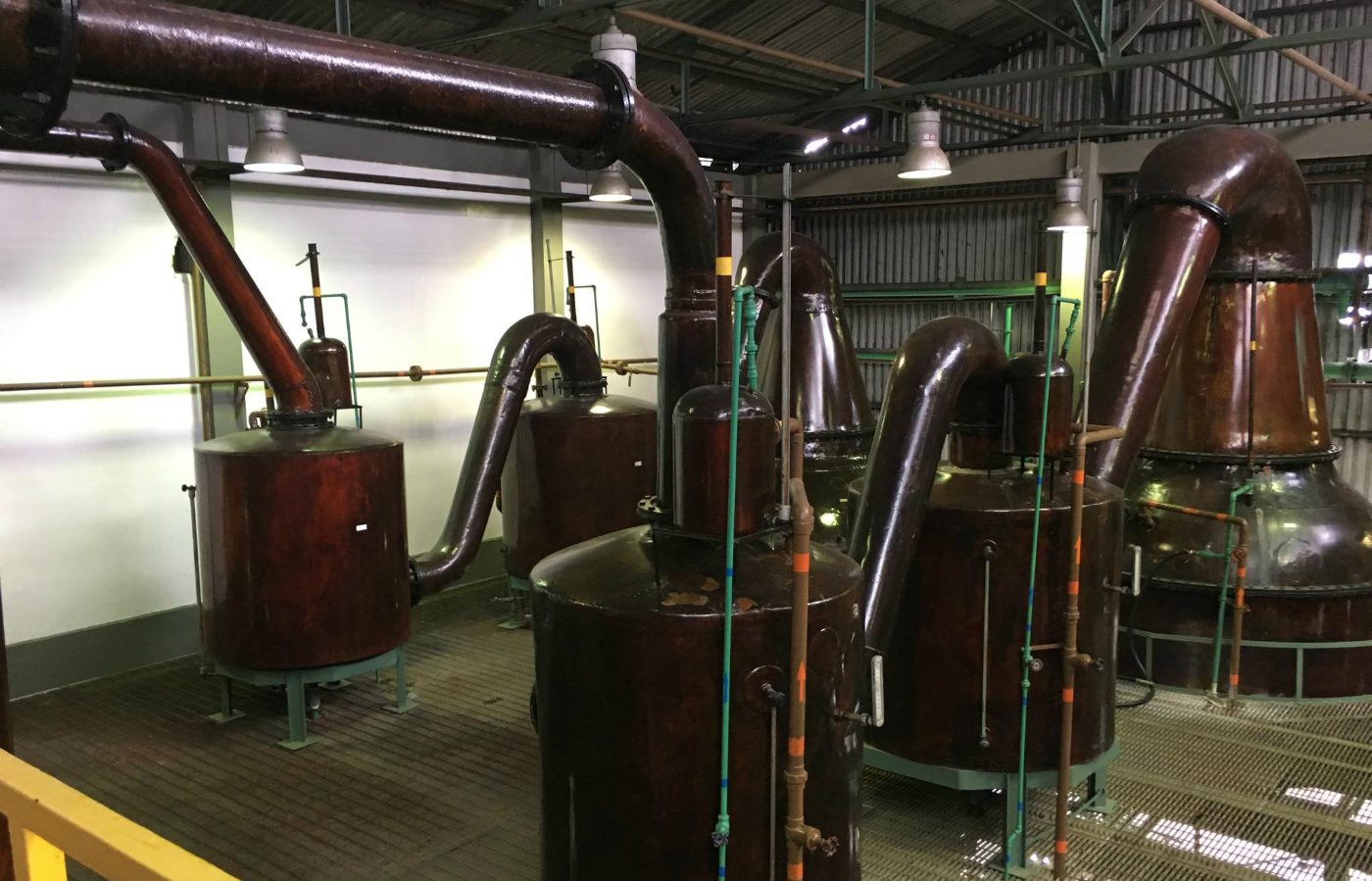 Such a broad range of distillates has allowed Diplomático's master blenders (the maestros roneros) to develop this distinctive rum-making know-how through the blending of different spirits. "The pot still produces heavy alcohols with a good load of congeners, which take longer to mature, but develop more body and complexity," explains Ng, passing on what she learned on the trip. "These are present in Diplomáticos's traditional range in different amounts – roughly 40 per cent of the Mantuano, 50 per cent of the Planas, and 80 per cent of the Reserva Exclusiva. For the Prestige Range – the Single Vintage and Ambassador – it's 100 per cent."
"It was really interesting tasting the separate components that make the blends, to see how they come together to formulate that final flavour profile," says Chua. "To an extent I could still taste all three stills working their magic in some of those final products. It's good to see and taste what we are trying to verbalise to customers in our bars." After the heavy rums, the batch kettle's more medium-bodied distillates deliver a floral and fruity rum profile, while the columns produce lighter distillates, aromatic and creamy. Both can now be tasted separately outside the distillery in Diplomático's new releases, The Distillery Collection No1 (for the batch kettle) and The Distillery Collection No2 (Barbet Column).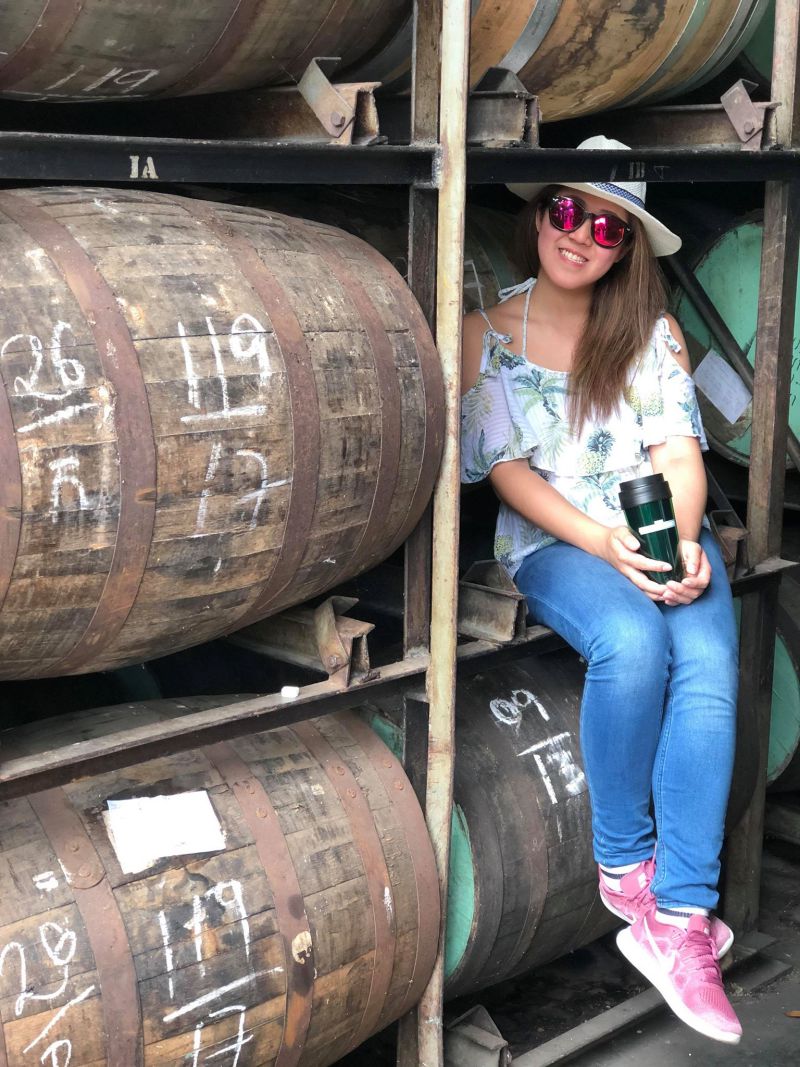 It wasn't just the stills, however. "It was also interesting to learn that they're growing their own variety of sugarcane called La Diplomática, which is going to be patented," says Anuman. "Basically, it has a higher sugar content so less is used, reducing wastage, but it gives a higher yield." Interestingly, the distillery also ferments molasses for light rums but sugar cane honey for heavy and medium-bodied rums – the former for 24 hours, the latter for 48. Sugar concentration, acidity, cell count and temperature are carefully controlled during fermentation to ensure the right conditions are met for the yeast to produce the right congeners (the esters, fusel oils, aldehydes and fatty acids, among others, that create flavour) and the required alcohol. The result is called mosto fermentado (the wash) and contains around 7-8 per cent alcohol.
And after distillation, there's also the maturation. All Diplomático rums are aged in American white oak casks that previously aged bourbon and malt whisky, for a minimum of two years and until they reach the optimum maturity. After that, there are varied finishes for the Prestige range."The Diplomático Ambassador Selection by maestro ronero Tito Cordero is made from 100 per cent heavy pot still rums aged up to 12 years in ex-bourbon barrels," explains Chua, "but then further aged for two years in pedro ximenez sherry casks". The Single Vintage is meanwhile further aged for one year in oloroso sherry casks.
"When we drink it at work, we talk about nerdy stuff. But in Venezuela it was like, 'Hey man, here we are with people that we've grown to love, so let's enjoy it'"
"I feel like the rum category isn't given the credit it deserves, like other premium dark spirits," says Chua. "But for us, to see how much Diplomático cares about the process and how well organised the distillery is was eye-opening – to see all the stills, machinery and amount of work that goes in was amazing. They're so professional – Diplomático are a tight team."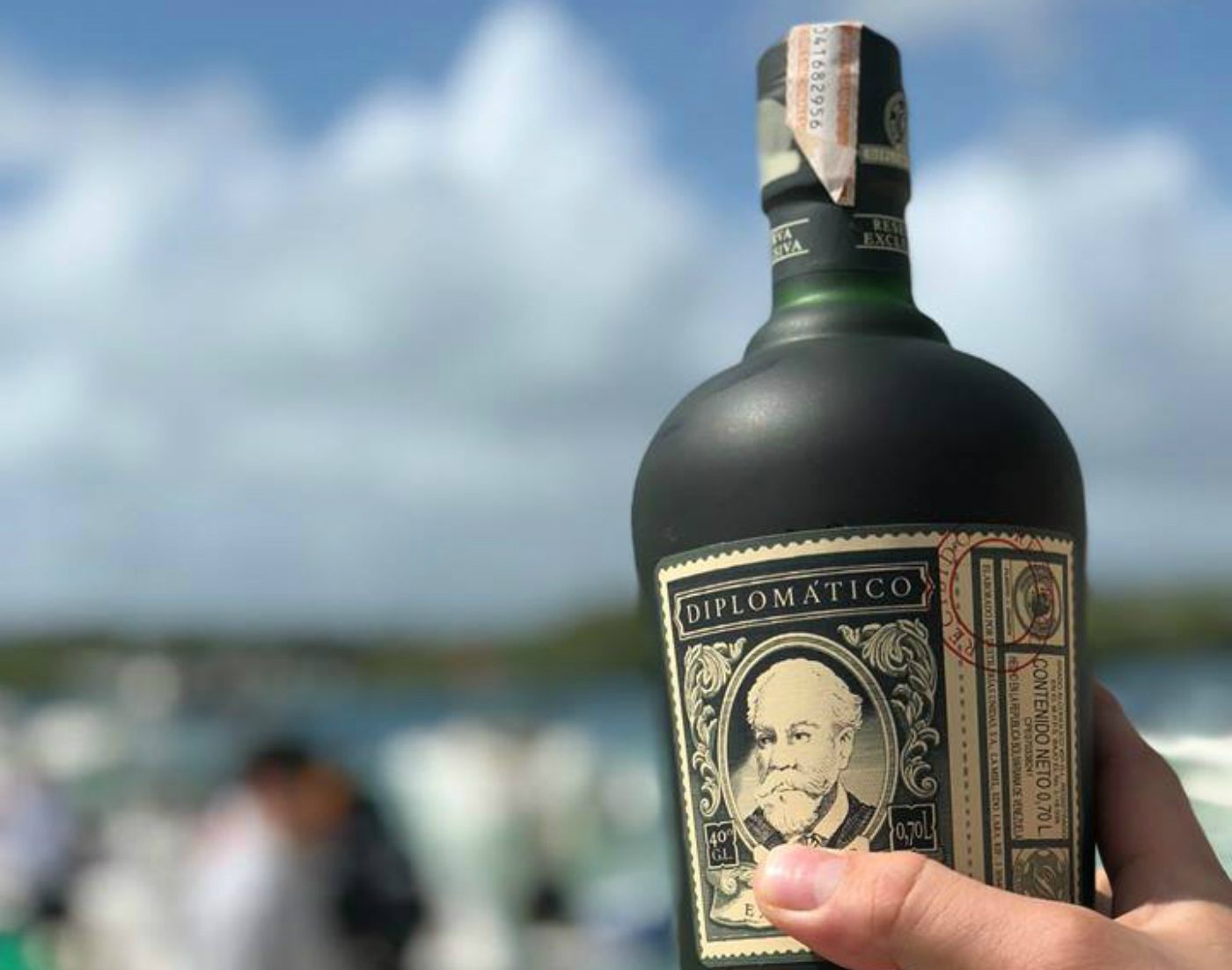 For the bartenders, there were also chances to unwind, of course. As well as a trip to the beach, which included a spontaneous cocktail-making comp ("I made a drink with mezcal and Diplomático," says Ng), the group also  got stuck into the country's rich culinary culture. "The food is amazing," says Ng. "I loved the arepas, tequenos and empanadas." Although empanadas are better known outside Latin America, Ng explains arepas as being similar to a  burger, "But the outside is made of a ground maize dough, and you choose which ingredients go inside – I loved it with guacamole, tomato and sliced juicy beef." Tequenos, meanwhile, are fried cheese sticks with a bread dough casing.
"Actually I learned lots about taste profiles on the trip," says Ng. "At Caprice, we're known for our cheese and I got the idea that rum might pair really well with cheese. So now I pair a blue roquefort with our house-aged Diplomático and it works fantastically. It also pairs well with ingredients that are naturally sweet – like chocolate, amaretto – so this will help when I develop my new cocktail menu."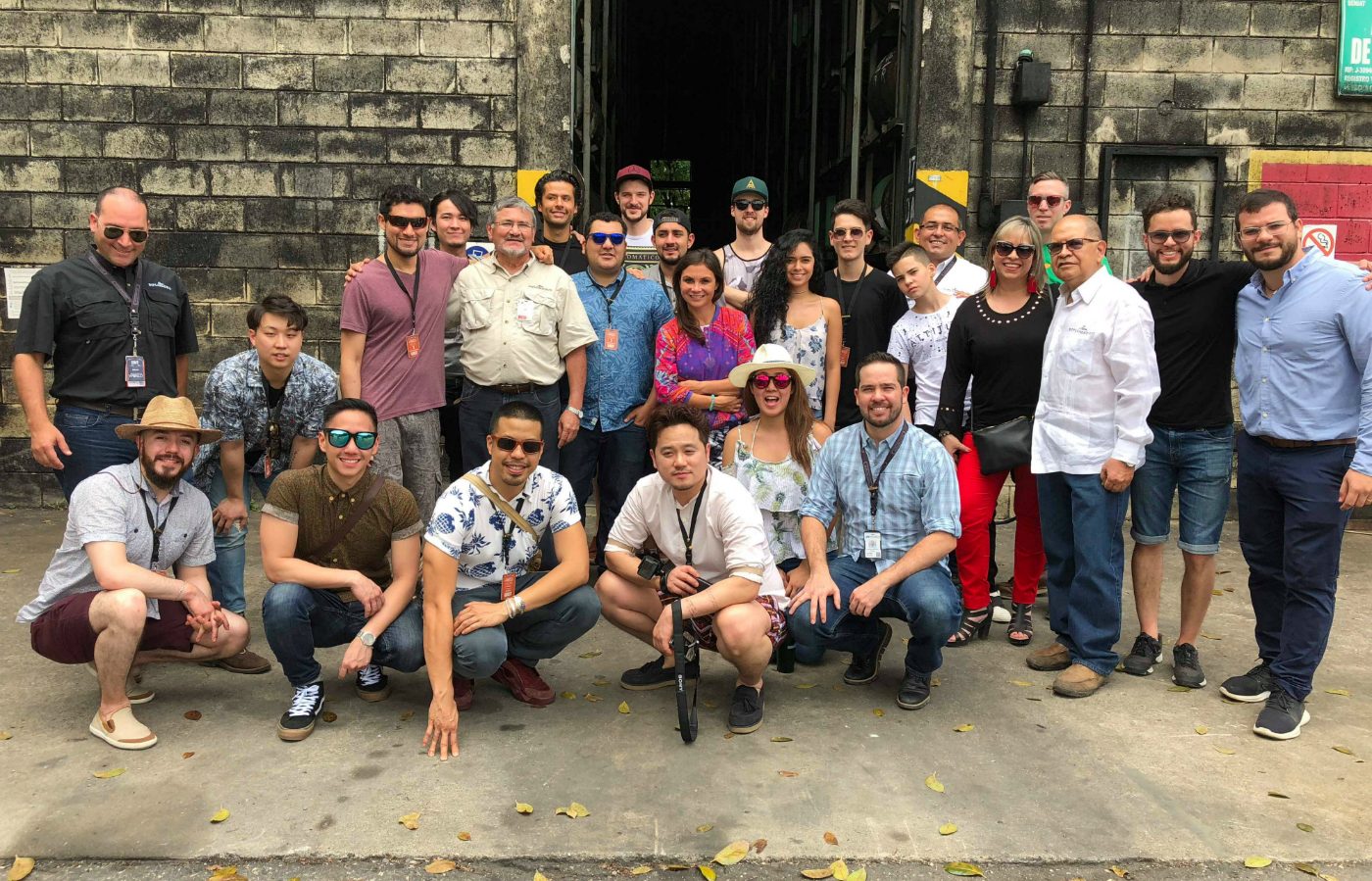 For Chua, the dining and drinking together taught him to appreciate the social aspect of drinking Diplomático. "When we drink it at work, we talk about nerdy stuff. But in Venezuela it was like, 'Hey man, here we are in Venezuela with people that we've grown to love, so let's enjoy it and make it last.' I want to recreate that when I'm hosting someone – I hope I can translate that into a glass." Ng agrees: "The trip gave me lots of inspiration for my new menu but I will always remember the bartenders I met and the experiences and knowledge we shared over bottles of rum. When I pick up a bottle, I miss Venezuela and everyone I met. But it doesn't feel like the end, the story is continuing."