Infamous New York bar PDT finds a home in the Landmark Mandarin Oriental hotel. By Holly Graham.
After a successful pop-up in Hong Kong's Landmark Mandarin Oriental in 2016, New York's PDT has returned to the hotel to make a permanent home in the city. PDT founders and managing partners Jim Meehan and Jeff Bell will be visiting Hong Kong quarterly, but the main players behind the stick are PDTNY transplants Malaika Suarez and Adam Schmidt, who are joined by Chanel Adams, former bar manager of Hong Kong's Happy Paradise.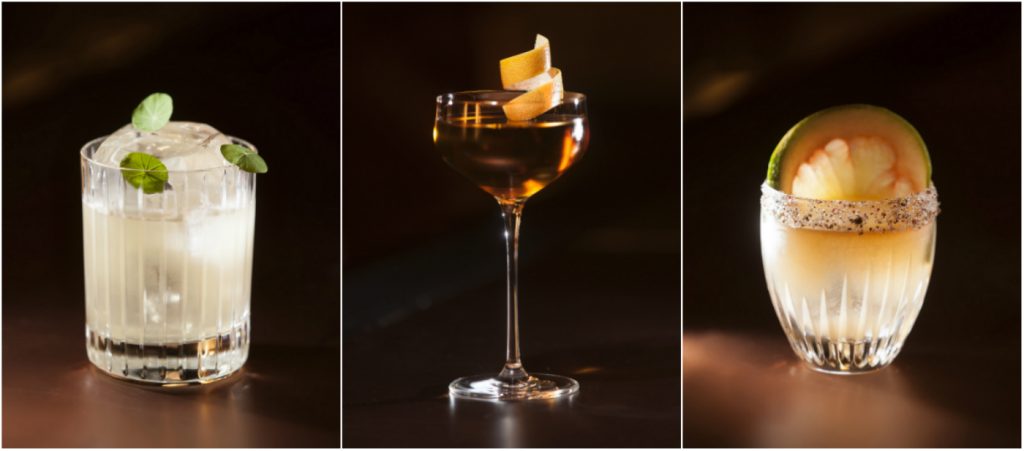 Meehan first came to Hong Kong in 2009 for Mandarin Oriental's Masters of Mixology series and got to know Richard Ekkebus, culinary director of the hotel's two Michelin starred Amber, which eventually led to PDT's pop-up at the hotel in 2016. "We worked with Diageo and the Mandarin and they went to so much effort to recreate PDT. The fidelity to the original was amazing and it became clear that this would be a great idea long term. Back then cocktail culture was different, but mixology has gone from this very niche, rebellious and nerdy thing to mainstream pop culture. There's definitely an audience for PDT in Hong Kong now, and the pop-up gave us that data."
"Honestly, it looks just like PDTNY but nicer!"
Meehan cites New York and Hong Kong's similarities as global financial capitals, popular tourist destinations and multicultural populations as a reason for opening in the Asian city. Though the original New York bar is a little bigger, PDT's identifying assets – the phone booth entrance, brick walls, taxidermy, leather banquettes – all feature. "Honestly, it looks just like PDTNY but nicer! Nelson Chow, the designer, ratcheted the taxidermy up a notch. Things like the resin panels under the bar add a dynamic that we don't have in New York and I think the lighting here is incredible – we've spotted every table and the bar. We've learned a lot about what we are over the years and shared that with the team here to create a sharper and more stylistic bar," says Meehan.
Of PDTHK's menu, Meehan reveals, "Richard has recreated the hotdog itself and the food here is at an insane new level. Drinks-wise, we've bought in some of the classics – the Shark, the Benton's Old Fashioned, the Paddington, the Mezcal Mule and so on. Basically the core cocktails PDT is known for. At PDTNY we source as much produce, spirits, wines and beers from the region as we can and that's what we want to do here. Adam and Malaika have been building their relationships here learning about the culture and our drinks will reflect that."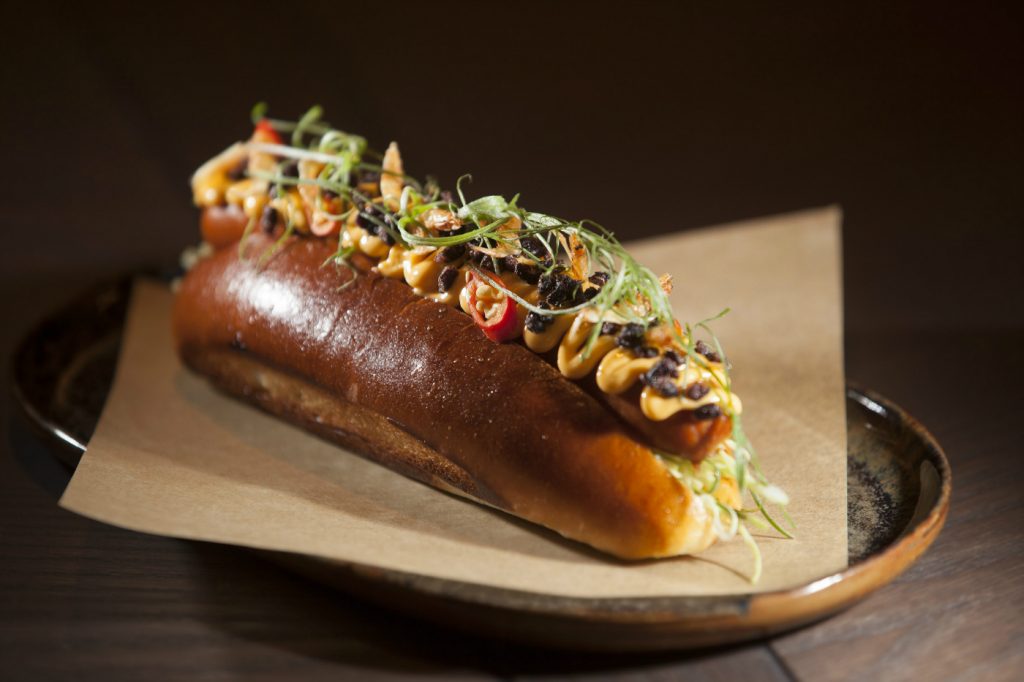 Meehan's many years in the industry have taught him a lot, enabling him to prepare his team for the new opening. "As a creative person and operator, I used to compare my work to others which became limiting and confusing. I'm not saying I don't consider what else is going on but we're going to focus on what's happening in these four walls and try and be the best PDT that we can be. I'm not going to worry about what other people are doing in town. I just hope they're successful and I hope that customers here view us on the same level as the best bars in Hong Kong. When you embrace who you are and try and become more interesting, that's a better formula for success than keeping up with the Joneses. I always tell myself and my team – don't believe the hype, don't get involved with it and don't create it. Focus on the substance of things because if you focus on that and believe in yourself, good things will come."
---
PDT Landmark Mandarin Oriental, 15 Queen's Road Central, Central, Hong Kong.