Mark Klingspon explains the fight for longevity and international recognition at one of Shanghai's most successful bars. By Dan Bignold.
The Nest in Shanghai isn't one of Asia's 50 Best Bars, let alone a member of the global list, but it's a highly profitable, award-winning business that many names in either of those rankings would tear off their mother's arms to own. If its absence raises a few questions about the decision-making of the judges, co-founder Mark Klingspon isn't fazed: "When I started I was new to the industry and knew nothing of this Top 50 stuff. In the first year at a local level we were getting some critical recognition, which, I've got to be honest, besides the business and the daily gratitude from your guests – which is empowering and motivating – is always lovely. But when that list came out in 2016, I saw that we weren't on it, I felt disappointed, and I kicked myself for a couple of days, thinking 'What's wrong with us?' I wondered if it was like Michelin, where people need to work for it and acknowledge it, know the rules, and lobby for it?"
Well, while the 50 Best might not have any published criteria for the type of bar that can be selected – judges are told they can vote for anywhere, as long as they've been to it – it's obvious that bars do "work for it": guest-bartending, hosting guest-bartenders, PR-ing new menus not just to their local customer base, but to judges globally. And if you don't play the game, your chances are slimmer – the proof being increasingly seen in the results. "We've done none of that," confirms Klingspon.
At any rate, he leans towards other factors – none of them sounding like sour grapes – starting with the general lack of international attention given to Shanghai's food and drink operators. "Maybe when the cocktail scene doesn't have maturity, it's harder for people to recognise it, without that strength in numbers." In fact, he's frank about the scene's weaknesses. "I think that for Shanghai, per capita, the quality of things is still not great, compared to what you have in cities a fraction of its size, in HK or Singapore. Even after being here for 10 years, I still go to the same places. A lot of things come here and a lot of things don't stick. For 20 million-plus people, we should have a lot more great restaurants and fresh ideas."
He's also honest about how The Nest doesn't fit the small-is-beautiful, speakeasy aesthetic that has dominated the Asia 50 Best list in particular. "It's kind of like that snobbish thing when I was growing up and into alternative music. You never wanted to love the band that everyone else was into. You wanted to find the band that no one really knew. This hidden treasure," he says. "If you asked me what are the best places and you want me to talk as an authority, I'm not going to talk about some big place that's well known and that's partnered with a big brand – that's not cool."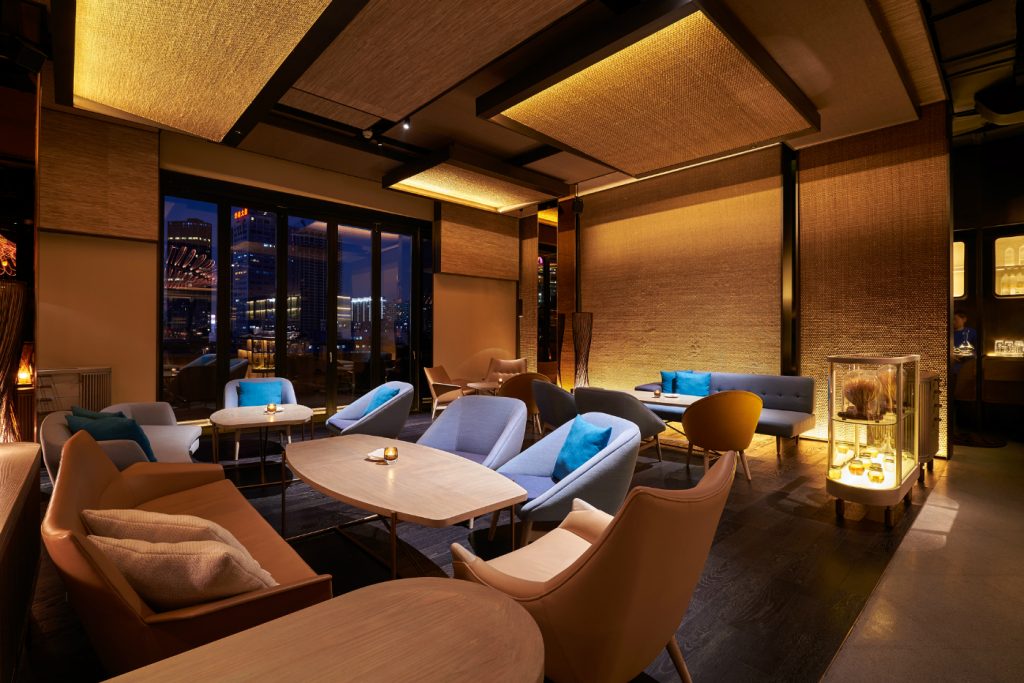 For those reading this outside the China bar scene, some background. The Nest is a 200-seat restaurant and lounge bar, which opened nearly three years ago in the Rockbund development near The Peninsula Shanghai, one block back from the city's famed waterfront. The concept came from Klingspon, with financial backing from Shanghai nightlife impresario Michael Sun, himself co-founder of Muse, one of the city's most successful club brands of the last decade, and now also a partner at Highline. It was quickly packed with punters – for about 12 months a thousand-plus on successive Friday nights – who appreciated how it offered a more mature take on Bund nightlife. Sun's hunch, correct, was that the young clientele that had fed the Muse monster might be growing up and looking for somewhere to go next.
The music, mostly curated by Klingspon himself, wasn't Rihanna or Avicii, or even always from this century, but it was eclectic and fun. At last year's inaugural DRiNK Magazine Bar Awards, The Nest took the gong for Best High Volume Bar, while local magazine That's Shanghai awarded it Best Bar in 2015, 2016 and now 2017. And it wasn't just the bar –smartshanghai.com's restaurant reviewer Chris St Cavish wrote that its food was "far better than it needed to be". So far, so good, but there was a catch: a marketing partnership with Grey Goose.
"Not cool?" While some insiders might not think so, the manner that Klingspon and his team have handled the tie-in over the past three years has been a masterclass not just for f&b business owners but for marketing folk, too. "I spent 12 years with Adidas. I am an entrepreneur now, but I still have that hat on from a brand owner, so I've looked out for their interests," he says. "But… if Bacardi had made this place, a Grey Goose flagship, it would have been white, glossy walls, blue lights. It would feel like a museum. People would have come in and felt this was corporate – not a place you want to have a drink." Instead he made sure the brand wasn't intrusive. "Customers find their way to it. We don't tell people they can only have Grey Goose. Sure, you open up the menu and the first thing you see are Grey Goose martinis. And we built a food menu that thinks specifically about vodka. But it's not buy a bottle get a free bottle; it's more subtle. You don't want to go into a place that feels like a hidden agenda, you want to come into a real place and have a real experience."
"Even at that height of a thousand people on a Friday, I would wake up the next day and think 'No one's going to come tonight'"
He uses the example of wine, which he had to convince Bacardi (who don't own any wine) that they still needed to serve. "I still believe that if customers came in and we had said 'No wine,' they wouldn't have come back. Now they will have a cocktail or two, and then a bottle of wine with dinner, then some friends will join and they'll have more cocktails, maybe get a bottle of Grey Goose after. But my point was never about bottle sales – it was about cocktails, and giving people that freedom of choice to find their way through."
Arguably the focus on mixed drinks, and the support from Bacardi (the company doesn't own a stake, but pays a marketing retainer to present the brand through the business), has genuinely nurtured the city's cocktail ecosystem. The space was built for high volume, and that means Klingspon had to make it accessible. "When we first started, cocktails were ¥68-98. Now we are more like ¥78-98 with a few at ¥68 still. But when we opened, you wouldn't see many other cocktails around here that were still priced at two digits. I wanted to be disruptive." As a result he used the support to bring down menu prices rather than bolster The Nest's bottom line. "I would also rather have a 60 per cent margin and have 400 people than 90 per cent margin and only sell 10 of those drinks," he adds.
The result was a gradual broadening of the audience to include younger Chinese customers. "They would come to the bar and timidly ask – 'I'd like a cocktail.' Any cocktail. They didn't know what to order. So, led by Carson Xie, we trained the team to go through this dialogue: 'Do you want something sweet, something fruity?' To recommend something that they would enjoy, and make it less intimidating." And the newbies received a very decent education. "We never compromised on quality. We have always made our own juices, used premium spirits and proper technique behind the bar."
Klingspon says he feels more comfortable now the business has steadied. "A thousand people on a Friday? It was never what I intended. It was fun, but it was stupid. I remember standing back sometimes and looking at this mass of people and thinking 'How are we going to get through?' I was counting down the hours because I could see him not getting served, her drink taking too long. Even at that height, I would wake up the next day and think 'No one's going to come tonight.'" In fact what happened was that numbers dropped to 600-700 on a Friday night, profitability stayed the same, and the customers were "getting a better experience".
It also gave him the chance to work on another project, The Cannery, which, although he shares some back office functions with The Nest, he has tried to keep strategically separate. "There are some other places that have opened in the city that are closer to The Nest than The Cannery." It's also meant a chance to finally push forward with expanding The Nest to Beijing. That is the next target, followed by Shenzhen or Nanjing, and potentially more after that. "Bacardi is putting that development in my hands. Their support was heavier on the first one to develop the brand, so maybe future support will be tapered. But it's in their interest to see more Nests opening."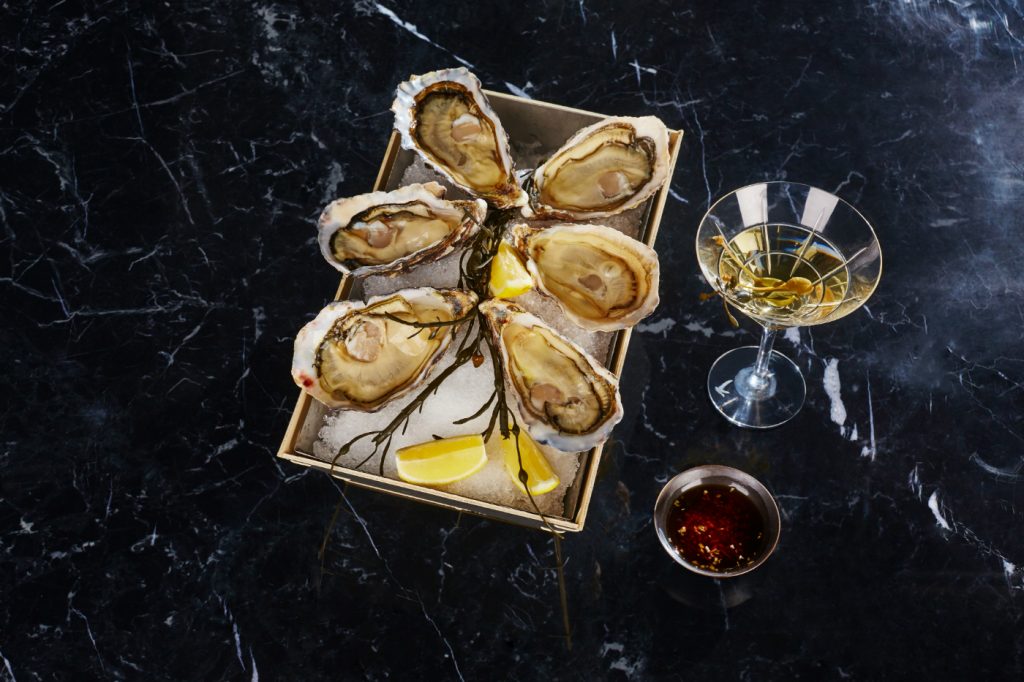 As such as he is now trying to scale up the team that supports him, adding Rob Jameson (formerly of Maya and Mayita) as operations director and Mack Ross (formerly Tour) as bar manager, but also building out non-operations departments – finance, HR, marketing, design, music. "After The Cannery, that became too stretched." Carson Xie, however, the original bar manager from day one and a multi-competition winning bartender (as well as runner-up in the 2014 global final of Bacardi Legacy), is taking a different role, stepping back from operations to become a beverage consultant for the group as it expands. Replacing Xie in that day-to-day role will not be easy, he acknowledges. Xie has proven to be a huge part of that accessibility for young Chinese, to see a Chinese face running the bar – and running it so confidently. And his charm has appealed to foreigners too.
"My aim when we opened was that if we lifted The Nest up and dropped it in HK or Tokyo or Milan, then it should feel like an international place," says Klingspon. "On the bar side, I needed that international level of service, that confidence. If I have a laowai from New York, and Carson dealt with him, I had no concerns whatsoever."
But Klingspon is ready to embrace change. He describes how the original Nest will be guide at most, not a template, for the future expansions. And perhaps most surprisingly, he confides that the original Nest may take flight also. "There are some things that we built hedging a bit. The kitchen size has been a struggle since day one. Facility-wise we have hit a ceiling of what we can do here. So, we have a lease here for another 20 months until 2019, which we can renew, but because of the structural challenges of this space, do I want to? Is the much more interesting approach to search now for the next Nest in Shanghai? Maybe a better location. Not bigger and better, but better. I am being open-minded, although I could possibly also be being stupid."
Killing the space, he argues, would counter-intuitively be a fight for longevity. "I don't want to just be a trend. I want to continue to challenge us to do more. How do we transition to being an institution? That's my bigger worry. This is my life now and it's not tied to our lease. I plan for The Nest to be around for ten years or more." Perhaps, by then, the 50 Best judges will sit up and take notice.
---
The Nest 6/F, 130 Beijing Dong Lu, Huangpu district, Shanghai. +86 21 6308 7669.