Read this story in Korean (한국어) or Thai (ภาษาไทย).
Kino Soh discusses how she's arming her team of lady bartenders to handle tricky situations at the Singapore spot. By Natasha Hong.
Singapore bartender Kino Soh is a woman on a mission. A senior in the Singapore scene with experience grown in venues like Bar Stories, Hopscotch and Fresh Singapore during her six-year career, Soh opened her own bar, Highball, in Singapore last year, and a Bangkok outpost in August.
The two locations have grown to become avenues for the fairer sex looking to get a head start in the bar industry in a friendly and nurturing environment, and in the year since she set up Highball Singapore, she's grown a squad of female bartenders who are slowly balancing the gender divide in the city's bar scene.
But of course, there are customers who haven't gotten the memo about how cocktail-serious operations are, and the prospect of going to an all-girls bar gets them a little hot under the collar. Here, Soh tells us, in her own words, how she's set up Highball and trained her team to infuse a bit of girl power in their interactions with tricky customers.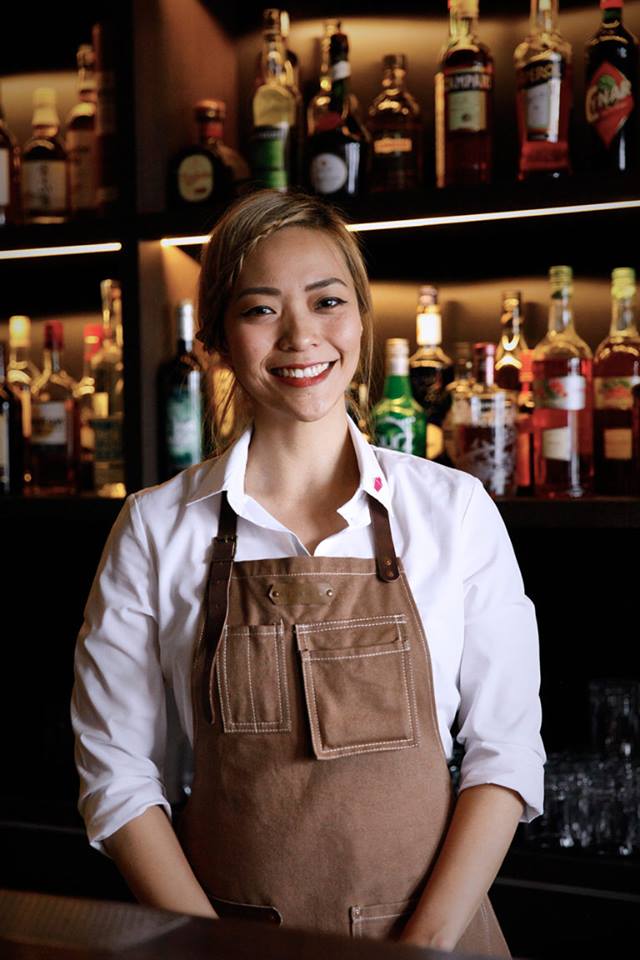 First impressions matter
"When I started Highball, I was very aware that people might have the impression that, 'Oh, it's an all-girls bar, is it like, a sexy bar?' So the first thing I wanted to do was to distance ourselves from that, but, of course, not create a stiff environment.
I wanted my team to wear the same thing for a uniform look, and as a bartender myself, I wanted them to wear something functional. So shirts to look smart, aprons at a certain length so they don't get caught on your knee. It's one thing to walk into the bar and see the girls in super short shorts or frilly shorts, versus girls who are suited up. I realised that actually gives off the correct vibe and attracts the correct crowd. Our location on Kampong Bahru Road is among a strip of pubs, so sometimes we get guys who come in with a different 'agenda'. But they walk in, and feel like something's not right, so they'll just leave quickly after."
The menu can play its part
"From the start, when we were playing around with the concept, we wanted somewhere where the music's not too loud, where people can come in and feel comfortable. We have 60 drinks on the menu, but Highballs feel lighter due to the addition of a mixer, so people can pace themselves. Also, when people ask for our strongest drink, the hardest thing they can order is just a Penicillin. I'm catering to new drinkers as well as the expert cocktailians, but I don't want to scare the newbies off with Negronis or the classics, although if they really want one, we can make it for them.
We have shots, but they're cocktail shots and they're quite light. Our crowd is quite local, so they're big on their bandung (rose syrup and condensed milk) shots, so they're not as potent as a straight shot of alcohol. But the menu does end up shaping the crowd and the pace of drinking here."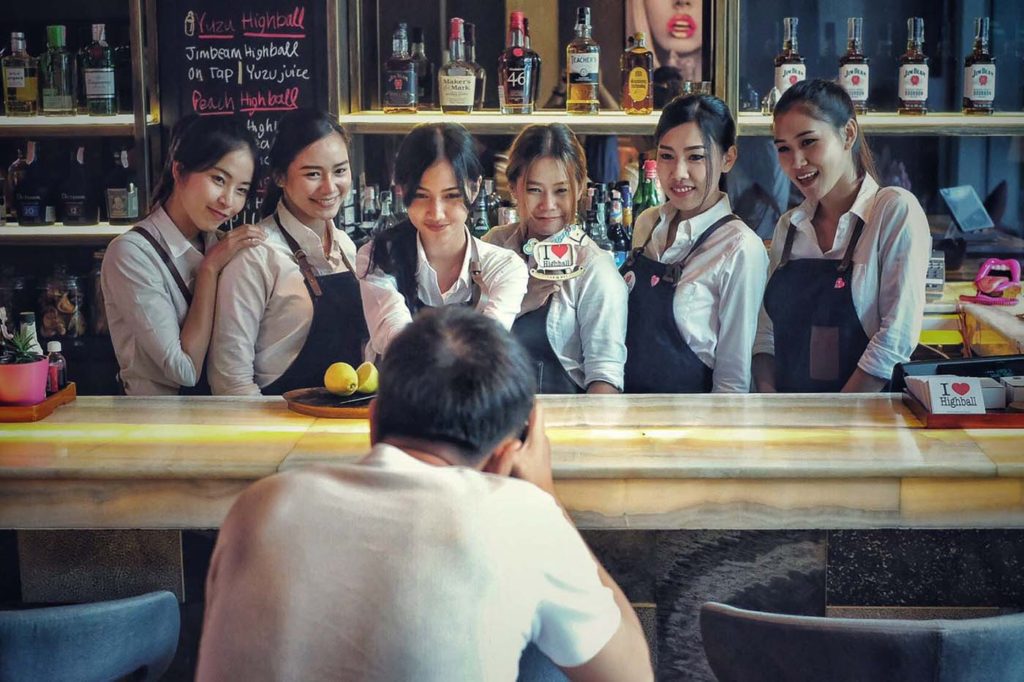 Training your team to not over-serve is key
"The drinks are lighter here, but we also pace our customers by giving them water in between. At some of my old work places – it hasn't happened at Highball, touch wood! – there have been people who you thought they're okay to have another drink, but the alcohol suddenly hits them and they lose it. For us, we try to train our team to watch for the signs, like slurring, to know when guests cannot have one more. When we have to cut them off, we might take the playful approach and say something like, 'Aiya, cannot already lah, don't lah.' We're girls, so we can take the soft approach. I don't think you need to be like, 'Hey man, I don't think you can make it."
But if they keep on insisting, we'll just tell them matter-of-factly, 'I'm so sorry, I think you shouldn't have one more,' 'I may be unable to serve you more,' or be like, "Do you want to take a break and drink some water? Slow it down a bit?' Most of our regulars listen to us when we advise them. We've built a lot of trust with them."
Might isn't always right
"I don't think muscle power is necessarily the way to go. It's not necessary, and it's definitely not the way to deal with people who may already be intoxicated, because it's harder to talk sense into them in the first place. I realised that with us being girls, we seem to be able to just talk things out with them – take the soft approach – so they actually do calm down."
"Our location on Kampong Bahru Road is among a strip of pubs, so sometimes we get guys who come in with a different 'agenda'"
Someone hitting on my staff? There is more than one way to say no
"People do try to get our numbers, which is why my girls aren't obliged to put their phone numbers on their cards. So if people ask for their numbers, the girls can be like, 'Yeah, here's my card,' and only get the outlet's telephone number.
Then during service, if one of the girls has a problem with turning a person down, we swap her out. Take her off the table and maybe I'll step in and be like, 'Hey you guys, what's up?' I learned in my last work places that in the face of conflict, a change of face is necessary. So if there's a table, for example, that's complaining about you, my manager last time would say, 'Okay, we'll swap this person out from service from this table.' And if even that doesn't work, we just tell them straight up."
Guests' friends can help too
"We seldom have one or two guys coming in on their own, and drinking 'till they're intoxicated. Usually they'll be in groups of friends, and their friends can actually keep them in check. The first thing we do is to let their own friends handle them rather than get in their faces because they know how to, and they're comfortable to.
I also realised that some of our customers also help correct any weird impressions their friends might have. Sometimes their friends are like, 'Whoa! This stretch! What kind of girls bar is this?' and they'll say, 'Please don't get the wrong idea. They're great bartenders, and they're very nice.' They make sure to portray us in a way we want to portray ourselves. It's very nice."
---
Highball Singapore 79 Kampong Bahru, #01-01, Singapore. +65 6222 0179, fb.com/highballsg.
Highball Bangkok 28/19 Soi Sukhumvit 19, Bangkok. +66 64 429 8624, fb.com/highballbkk.