Read this story in Korean (한국어) or Thai (ภาษาไทย).
Getting green-fingered is the key to making drinks that have consumers green with envy. By Paul Mathew.
I will start with a confession: flowers are in my blood. My father is a botanist who spent his career at the Royal Botanic Gardens in Kew. I grew up with dried and pressed flowers, a beautiful garden full of rarities, and packets of bulbs and seeds that would arrive through the post daily. My parents still have little jiffy bags of saffron lying around the house from his days checking their stigmas and styles. I followed in his footsteps for a while prior to being led astray by the drinks industry (travel to exotic locations for conservation biology contributed to my enthusiasm for the world's spirits), so I have to admit to an enthusiasm for the current trend of using flowers.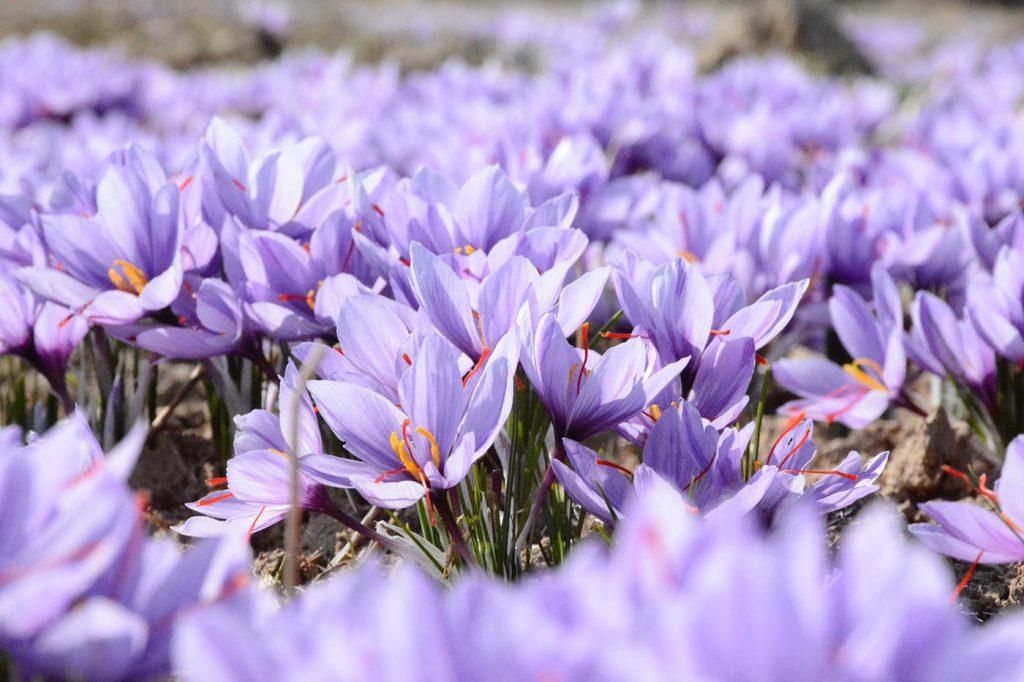 Floral flavours have a long history with cocktails – violet (in an Aviation), rose (with the whole family of Italian liqueurs known as rosoli), borage (in a Pimm's cup), orange flower water (famously the Ramos Gin Fizz) and more recently elderflower (St-Germain, for example), but recently they have started to become more commonplace as a garnish and adventurous ingredient, borrowing again from the kitchens of modern chefs and rising to prominence with the tide of social media cocktail photos.
The most ubiquitous of these modern floral displays are pansies or nasturtiums – little bursts of colour that have taken the place of twists on many a coupette. They are edible (a light, grassy flavour with a slight bitter minty note in the stem), but their fate is usually to remain at the bottom of the glass like a bedraggled butterfly that's been caught in a storm. They're eye-catching though, and lend a drink a certain freshness that potentially affects the taste perception – but they don't inherently add anything to the flavour or aroma.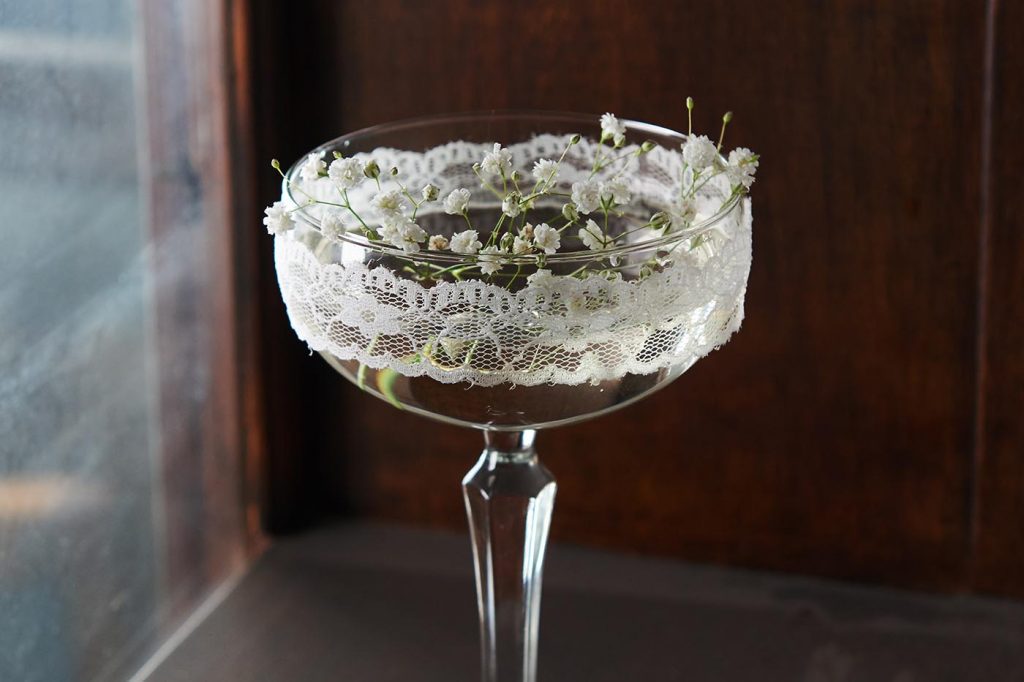 Similarly, baby's-breath (gypsophila), a spray of white flowers, adds a light, sweet grass fragrance over the top of a drink that's less intense than a citrus twist. Swift in London's Soho uses this to good effect in the New Lace cocktail (see the bottom of this post for the recipe) where the flowers not only match the name perfectly, but also complement the aromas of gin, birch eau de vie and delicate floral flavours of the ingredients, giving a visual cue or direction to the flavour profile.
Increasing in aroma intensity, lavender is something that we've played around with, sometimes as lavender sugar, but also as a stem of dried flowers (for example in the recipe for the Campo de' Fiori below). This gets around the problems of cost and seasonality of fresh flowers, while still creating something memorable. Lavender also holds its scent when dry, though care needs to be taken that it has been dried for food use rather than decoration – perfumes can be added to enhance natural scent and these are not always food-safe.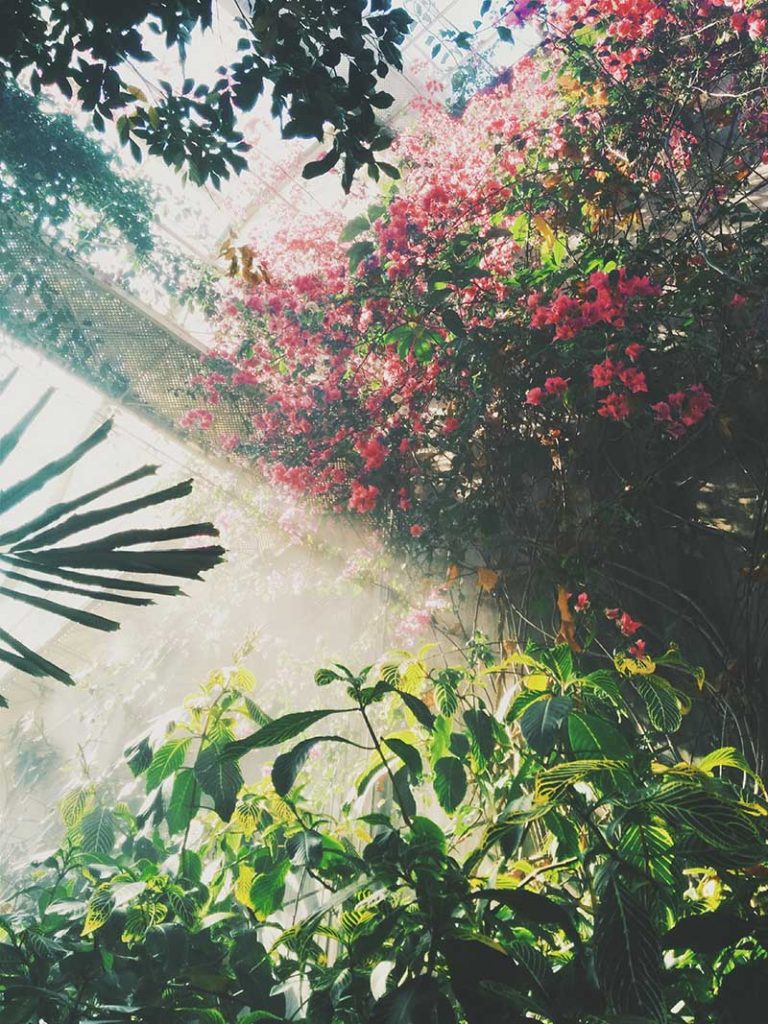 Indeed, safety is probably one of the key considerations when using flowers in cocktails. Firstly, they need to be of food-grade quality, free from pesticides, wax sprays and perfumes. "Our baby's-breath is sourced from a local farmers market where we can guarantee that they haven't been sprayed with anything toxic," says Mia Johansson of Swift, who knows the supplier of all their fresh ingredients personally. "We give our flowers a little wash under water just to make sure they are extra clean, but sourcing is key." Ryan Chetiyawardana agrees: "Just picking flowers off a bush might not be a smart thing to do. If you get flowers from a florist they're often sprayed with something, so be wary of that. There is a lot of documentation about how dangerous pesticides and herbicides are in our food chain so you need to be careful."
Chetiyawardana has taken the floral cocktail concept to another level at Dandelyan, where all the drink lists to date have been focused on the idea of "modern botany" through four menus illustrated with botanical art, each looking at a different theme of plants in drinks. These range from botanical designations to the interconnectedness of plants and nature, through how plants have shaped civilisation to the fourth (and final) part of the set which looks at more playful uses of plants – including the recipe for the Vitruvian Rose that we give here.
With the first iterations of the menus, Dandelyan used a lot of floral garnishes, but now they're using them in a more abstract way. "We'd used them in quite a literal sense before – as decoration, visual appeal or as a direction or misdirection to the flavours," he says. "We loved the flowers in that sense and they allowed us to layer up the cocktails and that became quite synonymous with the bar. We reached a point though where we wanted to step away from flowers and look at them in a slightly different way – instead of being an aesthetic, how can we use them in a manner that reflects their purpose in nature."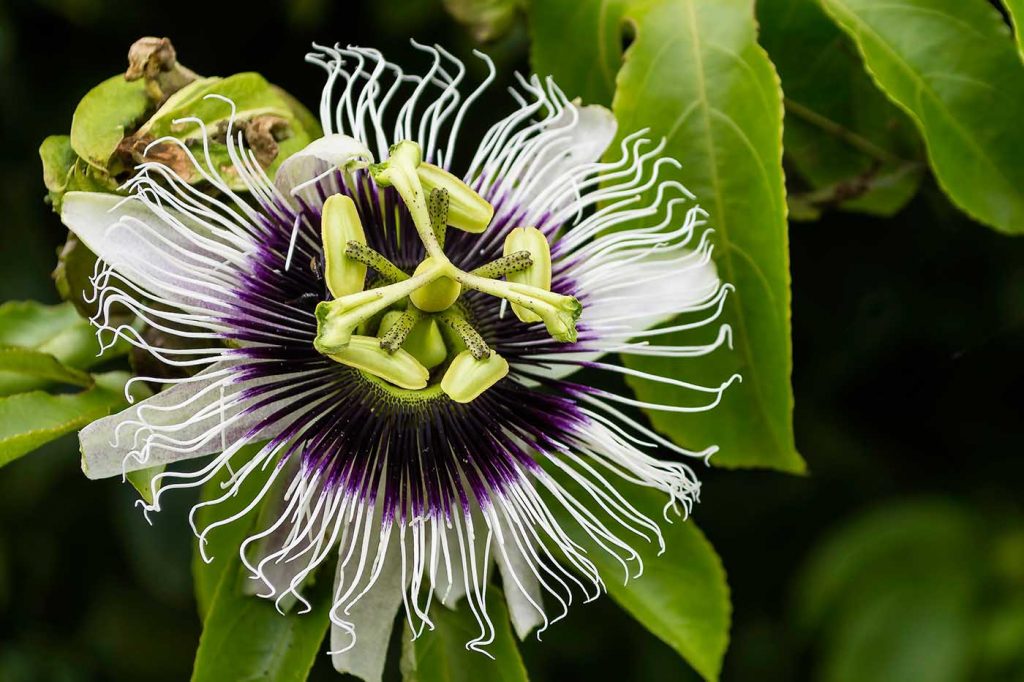 For example, the Vitruvian Rose looks at coding in plant life – the way a rose's petals interlink or how sunflowers show off the fibonacci sequence in their seeds – while the drink itself is very simply garnished with a single rose petal. Other Dandelyan drinks use saffron, lavender and even passionfruit flowers, making their own ingredients in a back of house kitchen, pushing the boundaries of what bartenders traditionally do.
Safety is an integral part of that. "There's definitely some fun playful stuff, but that could be dangerous! I will read scientific papers at home and apply that methodology of thinking. We will look up toxicity and ask experts. It's initially led by flavour but that will quite quickly lead into a conversation about safety," says Chetiyawardana. Don't be put off, though: "A lot of that information is available to people." Doing your homework is the first step according to Chetiyawardana: "Surprising things, very accessible things, become dangerous because we're using a very powerful solvent [alcohol]."
Leather, used in one of their drinks, is a case in point. The bar have theirs cured for them as most leather is produced using highly toxic chemicals. One way around this risk is to grow your own flowers. Drinks consultants Gorgeous Group recently installed an EvoGro hydroponic cabinet in the Epicurean bar in Edinburgh specifically to grow flowers and herbs for their colourful cocktail list themed around the Scottish Colourist painters. Controlled by a cloud-based monitoring system, this soil-less system is more often used at Michelin-starred restaurants. If budget allows, it provides year-round flowers that are guaranteed to be free of contamination.
The other challenge is using flowers in a way that doesn't destroy their delicate nature. "Alcohol isn't a friend of flowers," says Chetiyawardana. "As a younger bartender that's what attracted me to a rotavap – not tearing apart these flavours – but it's still one of the very difficult things to capture in a true sense." There are ways to employ flowers in drinks, he adds, but none of them are perfect: "You can use them in vermouths and use them in a way that almost recognises that you're going to destroy them. Certain things can help you: using by-product waters from essential oils (rosewater, orange flower water) or methods such as cavitation." The latter involves using cream whipper canisters with nitrogen to extract flavour quickly in micro bubbles, but time is your enemy – the longer the extraction, the less fresh flower and more bitter vegetal flavours will be drawn out.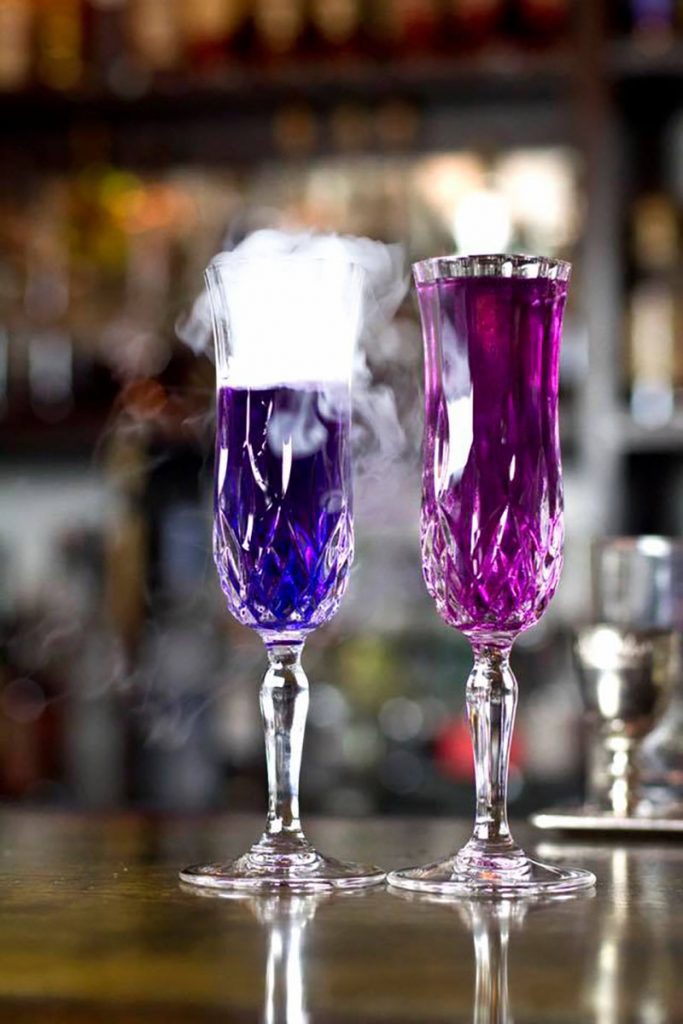 While Dandelyan's drinks list is becoming more playful and conceptual in its use of flowers, other iconic bars employ them to more dramatic effect. Canon in Seattle is one of a number that have been playing with butterfly pea, a vibrant blue flower from Southeast Asia that can be used to make a tea that changes to bright purple in the presence of acid. Their Magic: The Gathering cocktail infuses gin and Italian liqueur with butterfly pea, separating that from cava and citrus with a liquid nitrogen layer. As this layer evaporates, the two mix, turning the drink from blue to purple in front of the drinker.
Similarly, the Szechuan button flower (acmella oleracea) has recently been used as a novelty garnish, for example in the Electric Earl at Gibson in London. This gin sour (Tanqueray No10, Gibson's Lady Grey liqueur, fresh grapefruit and lime, electric bitters, tonic and citrus grass cordial) is served in a lightbulb glass with the flower attached. The drink looks electric and if you bite into the flower, it tastes it too, as your teeth tingle with a buzzing sensation.
Novelty, of course, wears off but I think flowers are here to stay, both as a beautiful garnish and increasingly popular ingredient as new brands are created using modern drink science and old perfumer's techniques to extract their delicate flavours. For example, the recently launched Italicus Rosolio di Bergamotto (which won in the Best New Spirit or Cocktail Ingredient category at this year's Spirited Awards) containing rose, chamomile and lavender (among other botanicals) has proved a big hit already, not to mention the success that St-Germain has seen in the decade since it was launched. What with new gins featuring novel floral botanicals all the time, I think we're only just starting to see the possibilities with local native flowers as part of our seasonal and sustainable bartending armoury.
Recipes (Click to view them)
New Lace by Swift Bar
Campo de' Fiori by Demon, Wise & Partners
Hammer & Tonic by Jillian Vose
Vitruvian Rose Spritz by Dandelyan