Shots, seminars and schooling are all part of head barman Lorenzo Antinori's new program. By Natasha Hong.
Seoul's Charles H used to garner all sort of press about the strides they were taking to further the Korean cocktail scene under former barman Chris Lowder and nothing has changed under Lorenzo Antinori. The Italian-via-London transplant is renewing the bar's commitment to the local scene – and building on the foundations set by local bars like Alice, Le Chamber and Southside Parlor – by rewriting its guest shift formula with the Friends of Charles H program.
"It's something that my predecessor, Chris Lowder, started," explains Antinori. "When I took over his role, I tried to develop it so it'll elevate the Seoul bar community." Backed with support from the Four Seasons Seoul, the former Dandelyan bartender's now put in place his own plans to lift the craft in the city – and cultivate ambassadors to talk about Seoul's growing scene when they return home.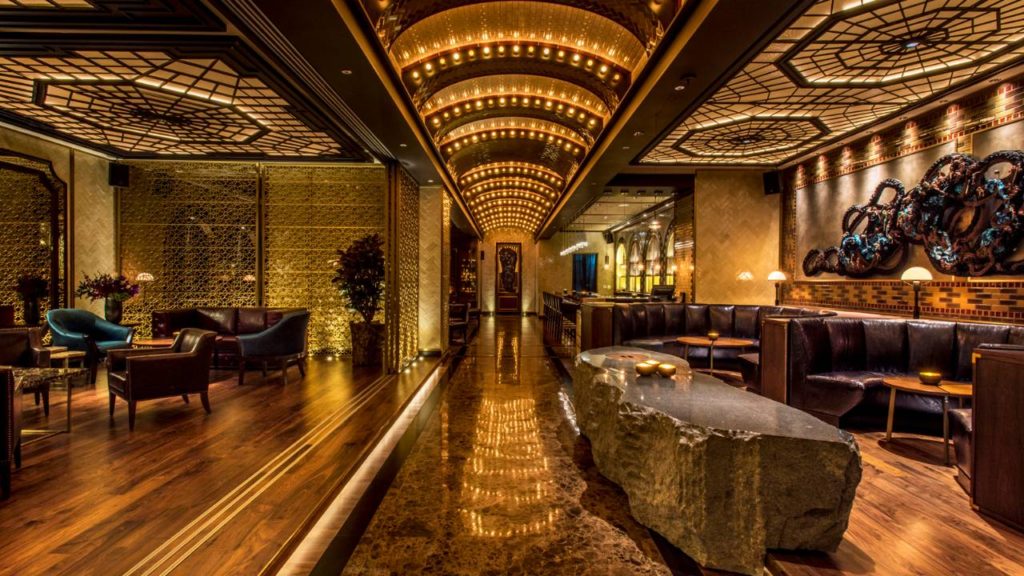 On paper, Friends of Charles H sounds just like any other guest shift program – visiting bartenders run a masterclass for the industry in the day, then take to the bar in the evening with their own menu – but Antinori is flipping the script by putting more of the emphasis on the day class. "It's a way for Korean bartenders to learn, and to discover a little bit of what's happening in the rest of the world."
While bartenders in cocktail capitals like New York, London, Hong Kong and Singapore consider masterclasses by visiting cocktail experts the norm, Antinori believes that it's still a privilege in Seoul: "When I advertise the seminar on Facebook, I get people asking me, 'Is it free? How much is it?' It gives you the impression that these guys have never had the opportunity to attend a free masterclass with a personality who's actually playing an important role in our industry. In Korea, because of the history and political situation, and the prohibition they have against certain spirits and goods, it's always been difficult for them to find experiences and knowledge from the rest of the world."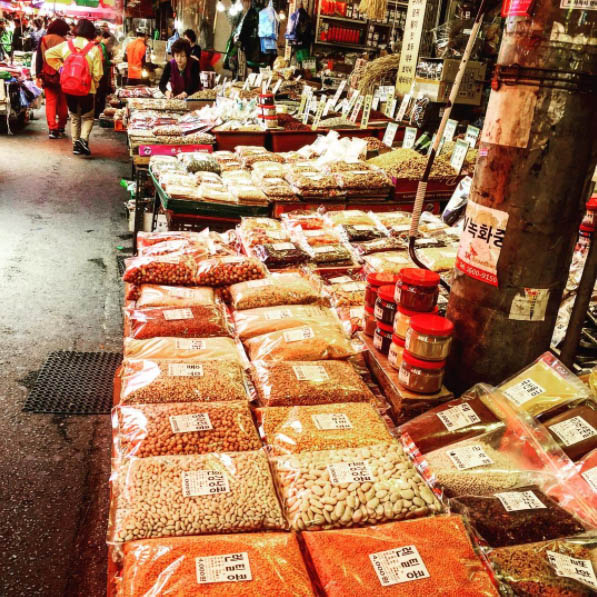 Antinori wants the learning to continue through the guest shift. Instead of getting the visitors to put together a greatest hits list of cocktails they tote on tour, he takes the bartenders out to the local market to source for ingredients to weave into Charles H Baker's classic recipes. "That's what we would like to develop – an opportunity for our guests to learn a little bit about South Korea, traditions and ingredients." It's also an opportunity for the local bartenders to get fresh eyes on ingredients they're taking for granted.
Bartenders also get to attend a session with The Sool Company as part of their visit. Founded by a group of expats who've immersed themselves in the education and promotion of Korean traditional alcohol, previous Friends of Charles H bartenders like Native Singapore's Vijay Mudaliar and The Clumsies' Nikos Bakoulis learned about Korean makgeolli brewing and soju on their visit.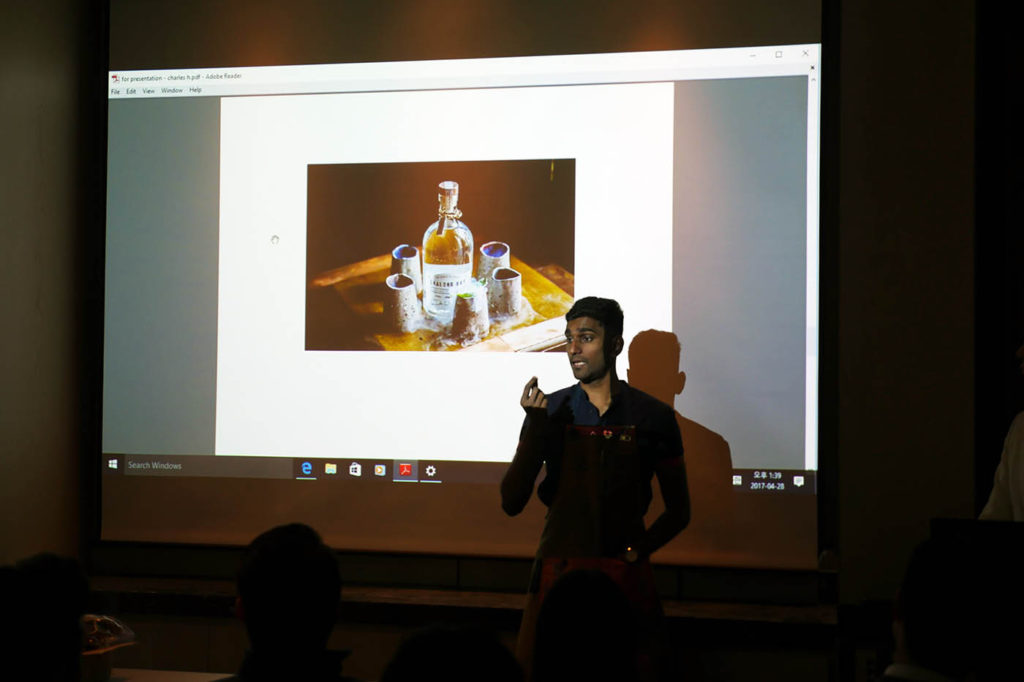 Ultimately, the format aims to turn the international bartenders into modern day Charles Hs for the Korean drinks scene. "Charles H was an ambassador for all the places he visited, in that way, we want the international guests to bring their experiences to Korea," says Antinori. "At the same time, we want to give them the opportunity to discover what the Korean bar scene is, and what the traditions are. We want them to be ambassadors of the Korean cocktail scene for their country."
Following on from Mudaliar in April and Bakoulis in May, Speak Low's Shingo Gokan and Trash Tiki duo (and his former co-workers) Iain Griffiths and Kelsey Ramage are pencilled in for June and July respectively. The program might have only started in April but its already gaining support in the community. Indulge, a local dealer distributing brands like Hayman's Gin, Ancho Reyes and Patron, picked up the tab for Nikos Bakoulis' return airfare to Greece, while FJ Korea, Bacardi's local distributor, is supporting Iain Griffiths' flights on to his next stop after Korea.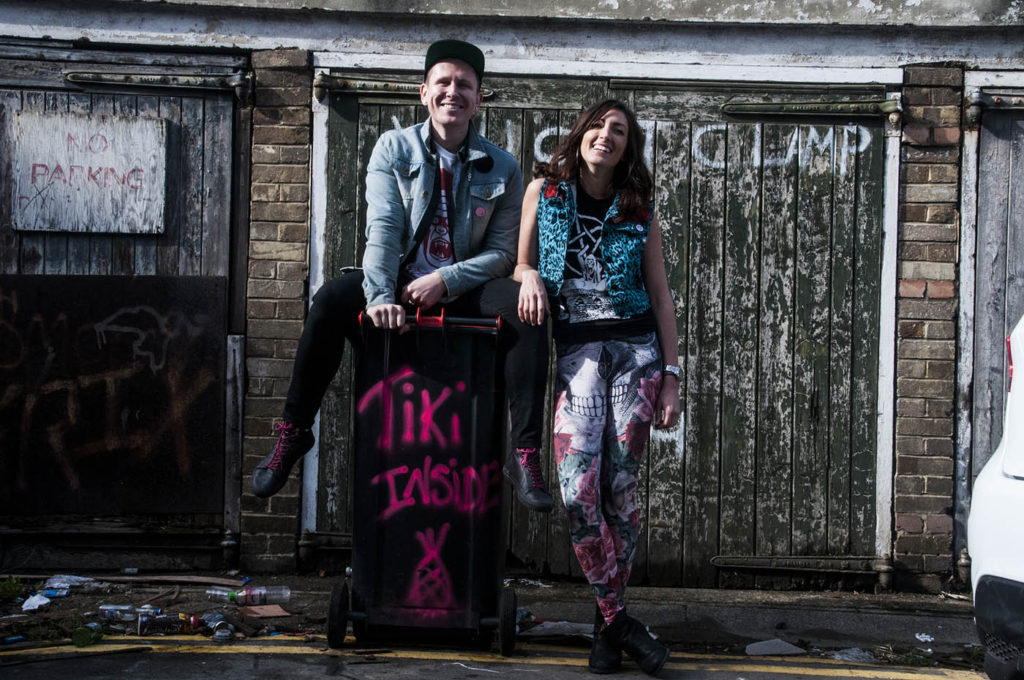 "Again, for me, that's a sign that the small companies are getting it," he says. "I think the big change for me was, first of all, that Korean bars like Alice and Charles H started to get recognised on a global level. The big turning point was also when Chris Lowder from the NoMad in New York moved to Seoul. I mean, come on, that's crazy. And the reason why I came here was because I read about Chris Lowder and this little bar in Seoul and got curious about it. But bars like Alice, Charles H, Le Chamber are always pushing the industry forward, and I think the world's started to recognise Seoul as a bar scene. The small distribution companies are starting to realise that they should support the smaller craft, rather than jump for the masses."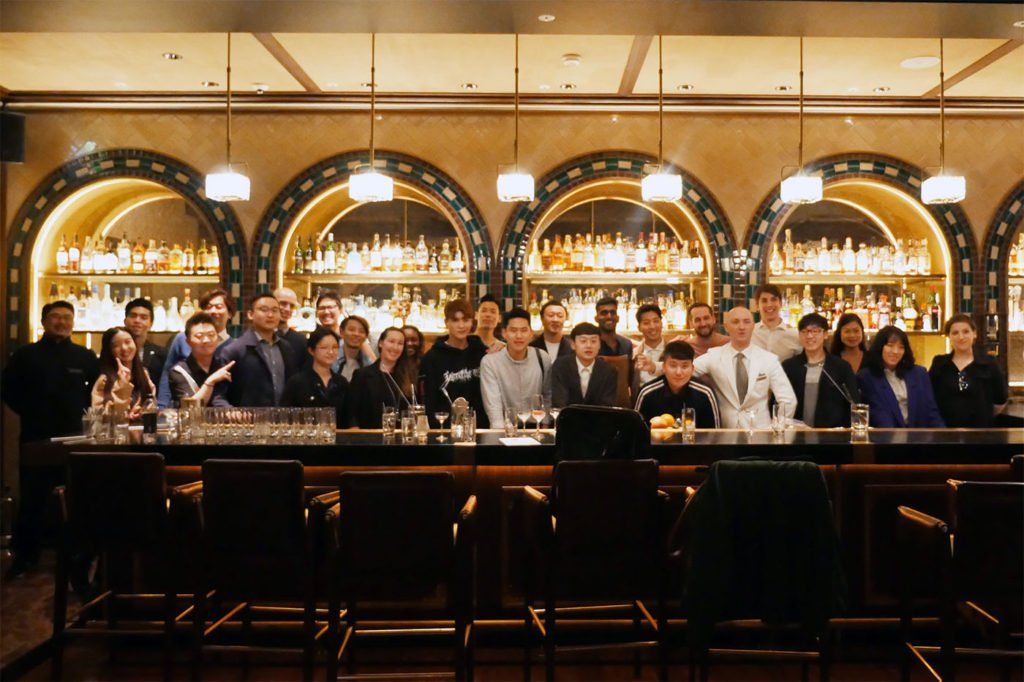 The guest list for each subsequent session also continues to grow, with bartenders from Korea's major bars putting their names down in advance for one of the 40-plus seats. For Antinori, the work is not over. "I believe we're just at the starting point of a great future, which won't be easy, but if we can open a bigger window on Seoul and the bar scene here, that's great," he effuses. "If Charles H can do its bit to push things forward and do our best to help Seoul be recognised as one of the world's best drinking scenes, I'd be honoured."
---
Charles H Lower Level Four Seasons Hotel Seoul, 97 Saemunan-ro Jongno-gu, Seoul. +82 2 6388 5000, website.