Craft ceramic vessels are getting ready to receive craft cocktails. By Natasha Hong. 
Team Barista is all about tracing and managing every aspect from bean to brew, and now a small but growing crop of coffee pros are directing their attention to serving vessels, too. Instead of ordering from a catalogue, Percolate Coffee's very hands-on and java-steeped owner, Avin Tan, turned to his friend and Singaporean ceramic artist Usually Usual (Chloe Tan) to throw, glaze and fire a limited edition of cups for presenting drip brews and the occasional holiday creation.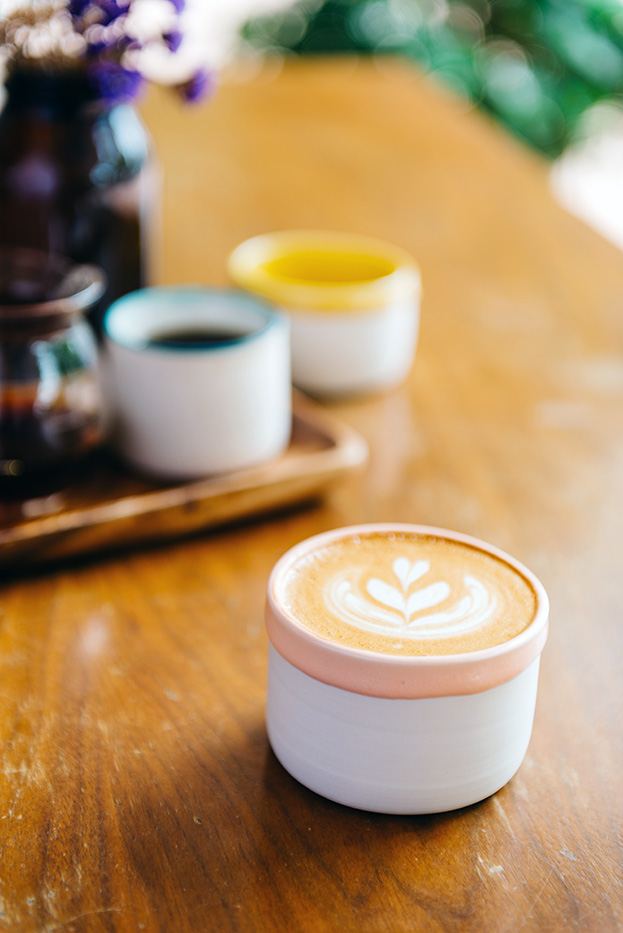 "I was inspired to get a set of custom-made ceramic cups after travelling to San Francisco. Four Barrel Coffee worked with a local studio to produce a whole range for them, and I was hoping to be able to do that here," explains Avin. The result is this evocatively named Drips series of cradle mugs. Each low and wide bowl wears a pastel-coloured rim of glaze, resembling thick molten candy surging over its brim. "It borrows its palette from the colourful graphic prints that used to hang at Percolate," says Chloe.
On the technical side, Avin says custom means being able to specify the thickness of the cup and lid, though handmade does come with its imperfections – no two cups are alike in finish or even size. "The inconsistencies are part of the beauty," says Avin. While the trend is still nascent within the region's f&b scene, with the likes of Chye Seng Huat Hardware and Cheek by Jowl playing with bespoke ceramics in Singapore, the bar world's catching on. Luke Whearty has hand carried back Made in Japan ceramic cups for cocktails at Operation Dagger, and Indonesian pottery outfit Gaya crafted a range of chunky "glasses" for Akademi, the bar at PTT Family's new Bali hotel, Katamama, bringing new meaning to the catchphrase craft cocktails.
---