Southeast Asia industry celebration to take place in four countries.
The 2017 calendar for The Bar Awards has been announced with voting and ceremonies now taking place in four countries across the region.
After a successful 2016, where the Singapore awards expanded to Hong Kong for the first time, 2017 goes two steps further – Bangkok and Kuala Lumpur.
The series kicks off in Bangkok, with public nominations open from March 1, Top 10s announced on March 20, and then the awards night slated for April 23. Singapore follows, starting on May 1 and culminating on June 18. Third is HK, starting on July 1, ending on August 20. And finally KL, opening on September 1, then wrapping up on October 22.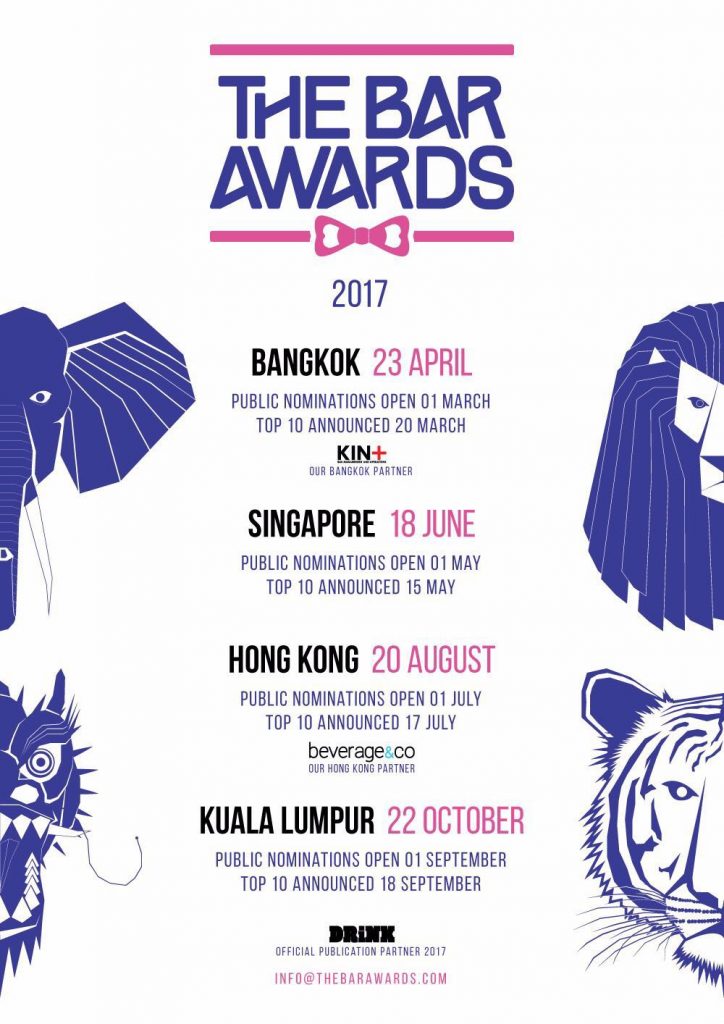 DRiNK is the official publication partner for the whole series, and we'll be announcing nominations, Top 10s and results, plus all the details you need to take part, as The Bar Awards celebrates and recognises the best of the region's bar industry.
Stay tuned to drinkmagazine.asia as well as our Facebook page as well The Bar Award's own Facebook page for all further news.