Angel Ji teams up with architect Ahmed Zareh to open a bar and two new restaurants in Malaysia's capital. By Holly Graham.
New food and beverage collective Triptyk founded by Kuala Lumpur industry veteran Angel Ji and development consultant and architect Ahmed Zareh features one of Malaysia's few sustainably minded bars. 
Housed inside one of the four remaining pre-war shophouses on Jalan Tuba, the name Triptyk is a play on triptych, a three-paneled painting. The venue is made up of three concepts: two restaurants and a bar, and depicts the regeneration of a space through its life, death and rebirth.
"Bar Triptyk is a semi-zero waste bar," explains Angel, adding it's impossible for the bar to be fully zero-waste due to certain packaging. "We are very conscious of our trash and it's never more than half a bin on a Friday or Saturday. As for our compost, it's never more than 500g a week. We are still in the works of finding the right term for our bar, but sustainability is definitely what we are working religiously towards."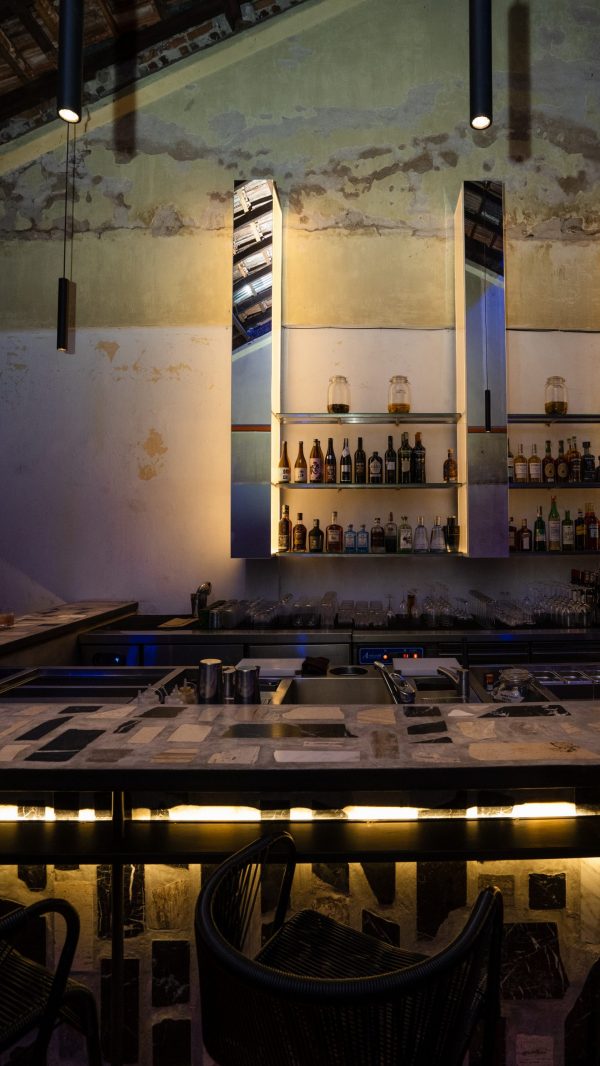 KL is a late adopter when it comes to sustainability driven bars in an Asian cocktail capital – which is surprising given the city's Bar Trigona has been a leader in Asia – and Angel believes this is because in developing cities – especially KL – the idea of something fresh and new is associated with social status. On the flip side, reusing or upcycling is considered otherwise. "It's quite contradictory," she muses, "As now it almost seems like a luxury when one is talking about sustainable practices, as it's often thought that people with lots of time on their hands are the only ones able to practice it."
Angel says that while the bar is currently semi-zero waste, they are working towards being 80% waste free in the coming year. "Some of our practices include using food scraps for garnishes ranging from crackers, leather, flavoured powder to tasty jams. Some scraps we pickle or dehydrate and use for special cocktails. We work with a local recycling company for our glass, tin and plastic waste, and any food scraps we can't reuse are passed to our neighbour Remedy as they have a small composting machine. We're also collecting all papers used in the outlet to eventually make our own recycling paper for menus."
Angel also points out that the low and zero-proof movement is a work in progress in Malaysia. "Locals here like to get their "money's worth" and alcohol content is part of it. That said, it is a rising trend for the sober-curious to be conscious over the choices they make. Also, because we are a majority Muslim country, the younger generation are quite appreciative of no-proof cocktails. "Their perspective of nightlife has changed but they still want to be included."
As much as the bar advocates for smart drinking and moderation, Angel says they cannot say they are truly inclusive and not think about our guests who like a good spirit, hence the bar's solid collection of premium spirits. "As I always say – and pardon my French – if you are going to put 40% abv in your body, the least you could do is drink good shit," laughs Angel.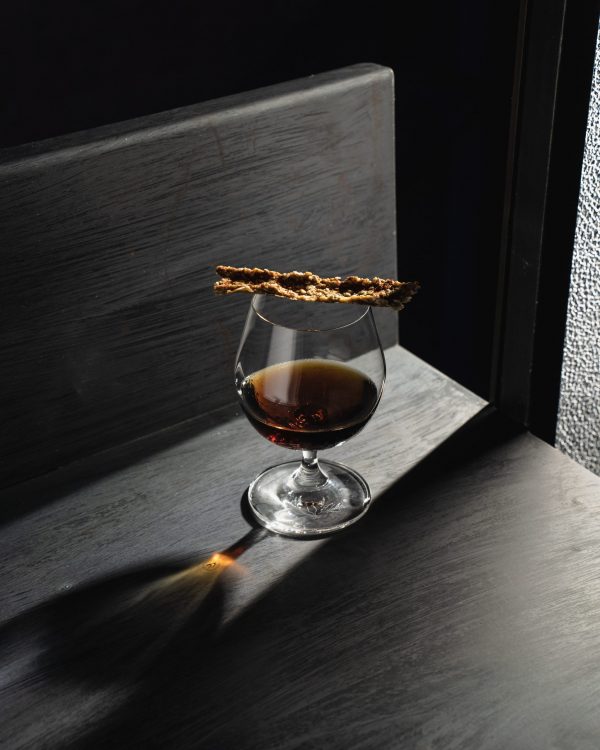 Triptyk is a food collective with two kitchens, which Angel and her team create drinks for. "For example, Corridor Grill & Tapas is an Indochine-inspired restaurant, so we created a low abv aperitif cocktail with sake, lychee kombucha and ginger black tea to pay a tribute to Vietnamese ingredients. We also have twists on classics such as the Ca Phe Martini as a dessert cocktail."
The house cocktail menu is split into appetisers – think refreshing highballs, mains with umami-laden cocktails such as Hafu with shiitake mushroom vermouth, miso tequila and Jameson seaweed bitters, and dessert, with drinks such as the aforementioned Ca Phe Martini. The low abv section of the menu is also broken down as such, featuring twists on low abv classics such as the Garibaldi, Bamboo and Grasshopper. Every cocktail on the menu lists the abv next to it as a guide, too. 
The decor of the space is minimal to accentuate the century-old building with just lights and mirrors. "It's very raw looking for sure," says Angel, with exposed painted floors, exposed wirings, peeling walls and salvaged hanging lights. A lot of the venue's furnishings are made from dismantled wood and glass from the old shophouse, made into tables and tiles. The team also sourced construction materials that had been disposed of, such as broken marble, and are constantly sourcing second hand furniture and fixtures. 
Angel hopes that Triptyk can help bring awareness on waste management to KL's bar scene, pointing out that a lot of bars are now careful of what they purchase, and are working towards with farms to source products locally. "The goal is to share our practices and help to reduce the waste in Malaysia," she adds.