30 Best Bars India reveals this year's list and award winners. By Holly Graham.
Globally renowned Sidecar (Delhi) was announced the best bar in India, while also scooping the awards for Best Bar Menu and Best Independent Bar.
Copitas at the Four Seasons Bangalore came in second and also won Best Hotel Bar, while the rest of top ten featured all new entrants Home (Delhi) – whose head bartender Santanu Chanda deservedly won Best Bartender and team won Best Bar Team; Lair (Delhi); The Bombay Canteen (Mumbai) – also winner of Best Designed Bar; Comorin (Gurgaon) – which also took Best Restaurant Bar; Americano (Mumbai); Slink & Bardot (Mumbai); Hideaway (Goa) and The Living Room by Masque (Mumbai).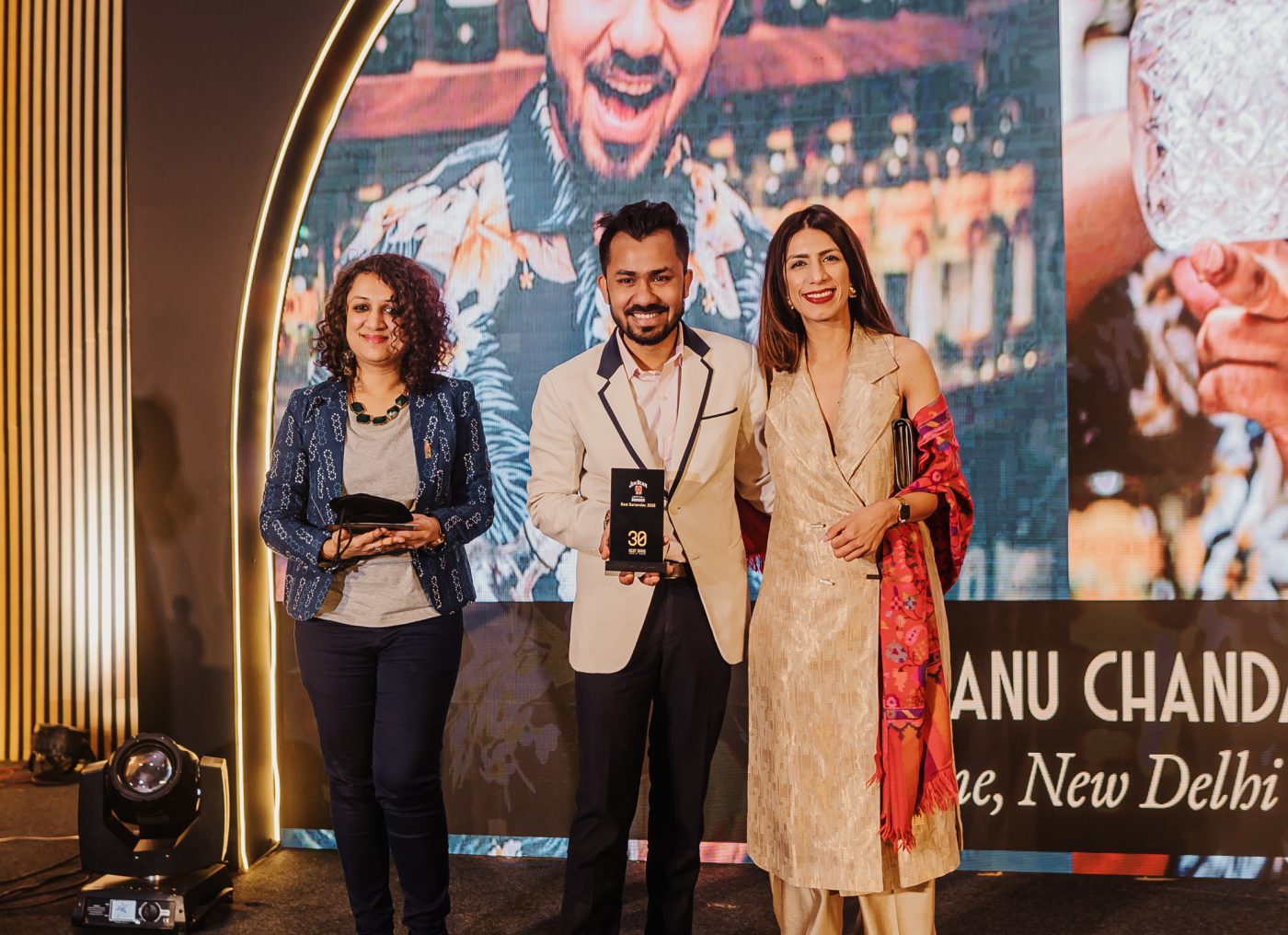 Other special awards included the new nod of Best Work in Sustainability, which was won jointly by two Pune bars: Malaka Spice and Cobbler & Crew. Other Pune bars also did the city proud, with Elephant & Co. winning the People's Choice Award for Best Bar and TOIT winning People's Choice Award for the Best Microbrewery/Taproom. Restaurateur Riyaaz Amlani was named Industry Icon award; Mumbai's 30-year-old Toto's Garage took home the Timeless Bar Award and Best Microbrewery/Taproom Award was scooped by Brewdog (Gurgaon).
Mumbai dominated with 8 bars on the list, and Pune won the most awards. Keep your eye on cities such as Kolkata and Jaipur which proved themselves as markets to watch.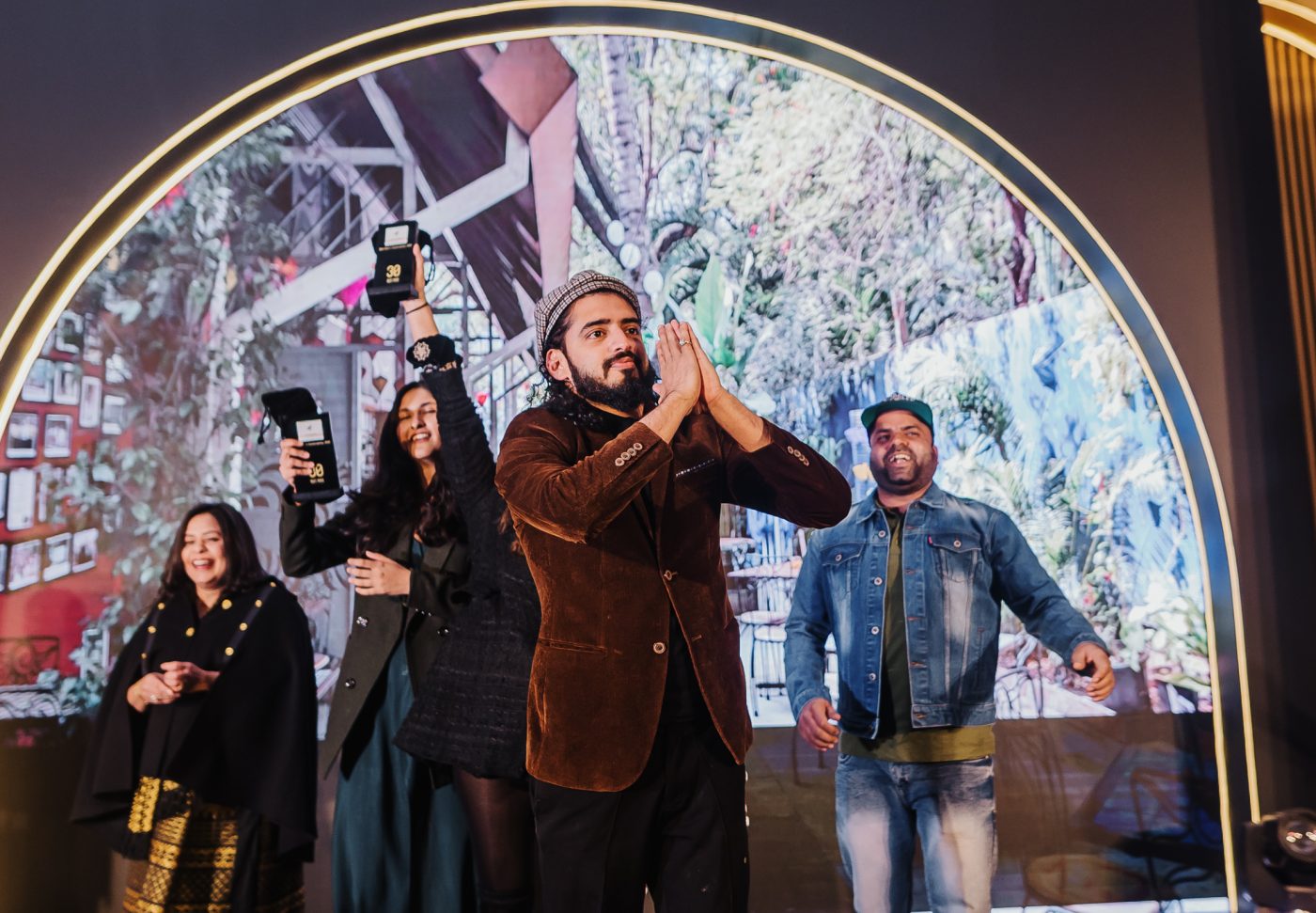 Yangdup Lama, co-founder of Sidecar said of the team's wins: "Being on top certainly gives us an immense sense of serenity and success. Recognition is a complete energy and enthusiasm boost for all of us and the two awards mean everything for all the hard work, research and effort that we as a team put forward through the beginning of last year. While all of this is absolutely pleasing and gratifying, it also brings along a huge responsibility on our shoulders as a team. We shall continue to strive and always put our finest effort to try and live up to the expectations of being the top bar – not just in rankings – but also on the ground by delivering the finest bar experiences in every sense."
The awards were co-founded by Vikram Achanta and Radhakrishnan Nair in 2019, and are voted by a jury of more than 250 members across India and judged using various categories including service, design, ambience, bar menu, bartending team, etc. This year, bars were granted the option to self-nominate , and 500 nominations were received from 15 cities.
For the full list of the Top 30 bars in India, see below:
1 – Sidecar (New Delhi)
2 – Copitas – Four Seasons Hotel (Bangalore)
3 – HOME (New Delhi)
4 – Lair (New Delhi)
5 – The Bombay Canteen (Mumbai)
6 – Comorin (Gurgaon)
7 – Americano (Mumbai)
8 – Slink & Bardot (Mumbai)
9 – Hideaway (Goa)
10 – The Living Room by Masque (Mumbai)
11 – Miguel's (Goa)
12 – Hoots' (New Delhi)
13 – Masque (Mumbai)
14 – Cocktails & Dreams (Gurgaon)
15 – The Grid (Kolkata)
16 – Raahi Neo Kitchen and Bar (Bangalore)
17 – Bastian – Worli (Mumbai)
18 – Byg Brewski Brewing Company – Hennur (Bangalore)
19 – Windmills Craftworks (Bangalore)
20 – PCO (New Delhi)
21 – Sanctuary Bar & Kitchen (Hyderabad)
22 – Elephant & Co. (Pune)
23 – AER Lounge – Four Seasons Hotel (Mumbai)
24* tied – The Library Bar – The Leela Palace (New Delhi)
24* tied – Whisky Samba (Gurgaon)
25 – Bar Palladio – Narain Niwas Palace Hotel (Jaipur)
26 – Sorano (Kolkata)
27 – Ekaa (Mumbai)
28 – Joseph's Bar (Goa)
29 – Olterra (Kolkata)
30 -Room Two (Hyderabad)
For more information, visit 30bestbarsindia.in