This post is sponsored by Four Seasons Resort Bali at Jimbaran Bay
Cocktails inspired by the history of Indonesia use home grown ingredients and strive for zero waste.
Far from the bustle of Seminyak lies Jimbaran  – a fishing village known for its beauty in the south of Bali. No surprise then, that Sundara Beach Club and Restaurant at the Four Seasons Jimbaran Bay is named after the Sanskrit word for beautiful. Located on Jimbaran beach, Sundara gives other popular spots on the Island of the Gods a run for its money with a progressive cocktail programme unseen anywhere else in Bali.
Singaporean Sufian Mahmoud – head bartender of Sundara – is the man behind the resort's cocktails. After completing National Service in Singapore, Sufian spent five years as a firefighter but later decided to pursue his passion for cocktails, which saw him bartend in Singapore before ending up in Bali.
He fondly remembers the defining moment that ignited his passion for mixology, when he witnessed his bartender friend making flaming cocktails. "I was blown away! Not only by the creative use of fire but by the scent of the different ingredients, his interaction with guests and the ambience."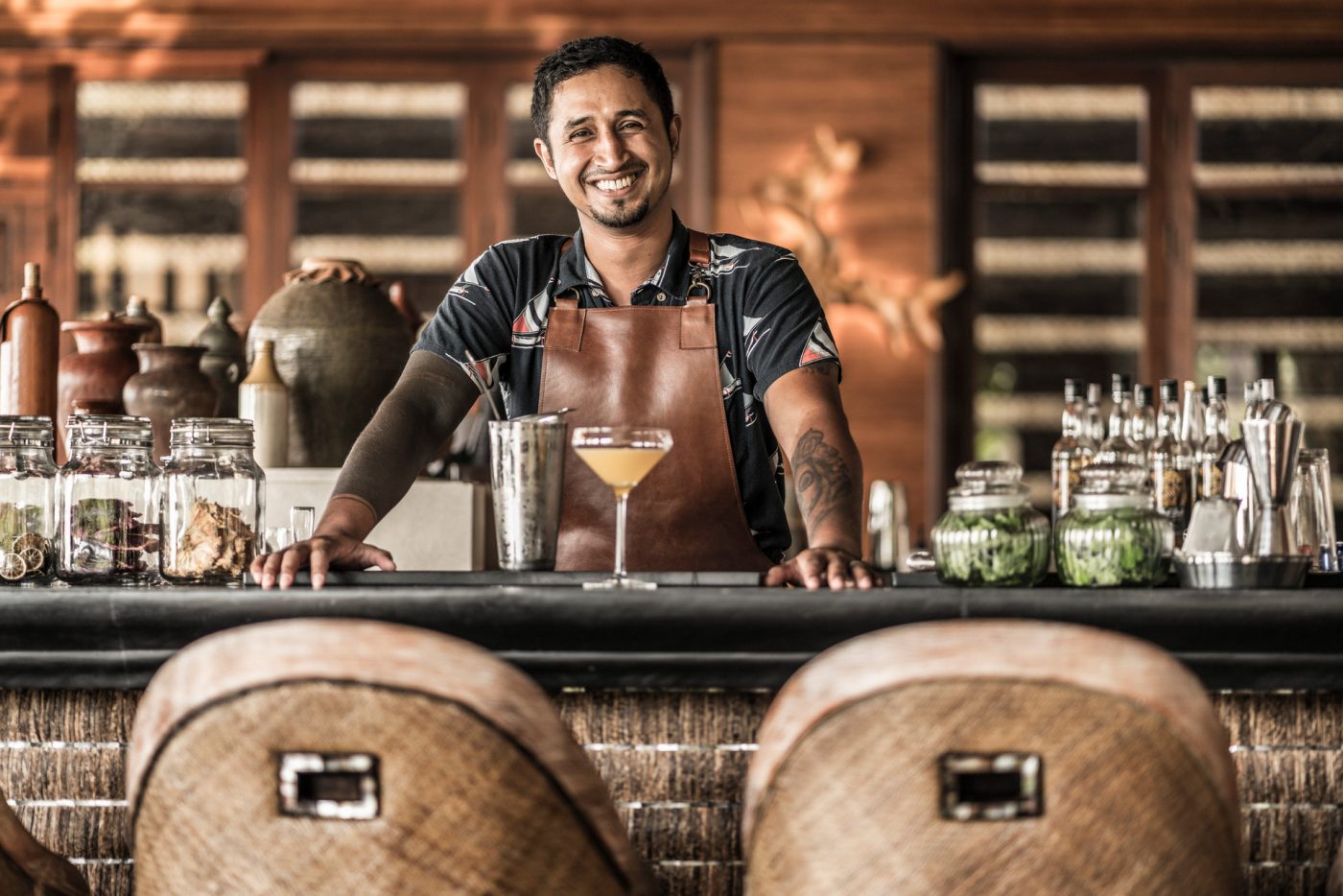 Fitting then, that as part of the hotel's barbecue program, he has created smoked cocktails, using the a Kopa oven to create drinks such as the Kelapa Negroni, aged in an old coconut that has had its hair pulled out and slow-smoked in the Kopa before being infused into the batch.
But Sufian is known for his approach to cocktails with culinary techniques, while striving to minimise waste and maximise flavour, looking at the sustainability of how ingredients are sourced, packaged, stored and used. He has even gone as far as to introduce waste-reducing standard operating procedures such as minimising ice cubes for shaken cocktails.
His zero waste cocktails include Made's Margarita – tequila, house-made tangerine liqueur, tangerine marmalade and andaliman pepper with a smoked salt rim – which uses every part of the local Kintamani orange. Sufian uses any leftover rind, flesh or juice in the kitchen to create further ingredients for cocktails, which initially lead to some confusion among colleagues: "At first the chefs were saying, 'What are you doing in my space?' But now they're asking, 'What are you making?' and we're sharing ideas for cocktail-pairing menus. I am mostly inspired by the sustainability and diversity of Bali's agriculture and local ingredients."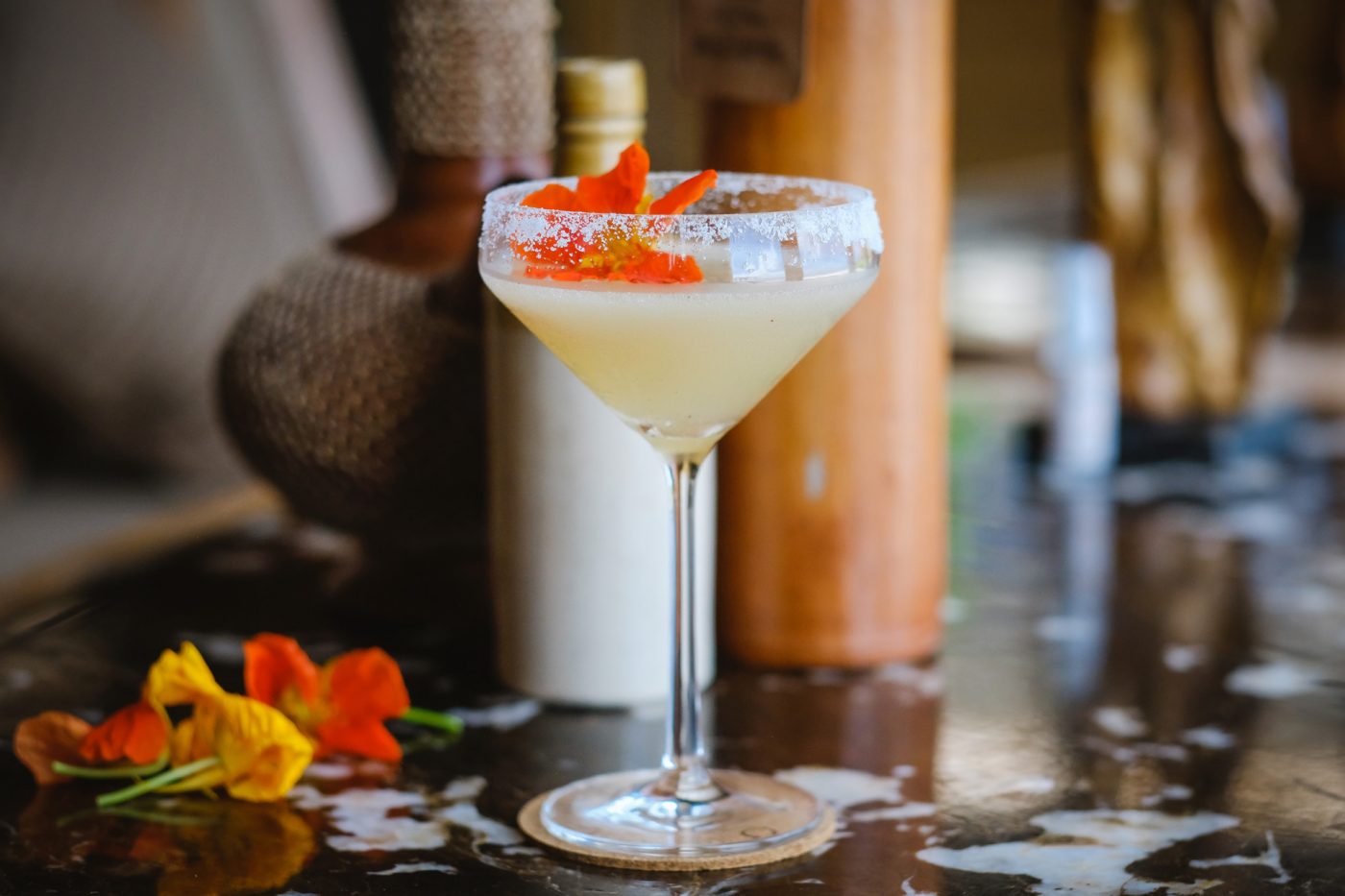 Sufian explains that most of the ingredients are organic and locally grown or sourced around Indonesia during season to ensure that their carbon footprint is minimised. "We also handpick our herbs and vegetables from our own garden for hyper-local sourcing, and all of our citrus fruits are peeled before being juiced, to make liqueurs, pulps for jams and marmalades etc. We also ferment and dehydrate ingredients to maximise their usage." 
Conscious of water saving measures, staff are trained to turn off taps between equipment cleaning and to use water saving features or jet washers. Ice is also minimised by pre-batching spirit-forward cocktails, and storing them in the refrigerator.
"We work with like-minded suppliers who are conscious about minimising waste or eliminating plastic," explains Sufian. "We request that any supplies are delivered using other means besides plastic or cardboard. And of course we haven't used plastic straws for years."
The chefs have now created space for Sufian's sous vide machine and rotary evaporator and creative processes as he sous vides ingredients, concocts infusions and more, using ingredients that are mostly sourced from the resort's gardens. House-made creations include amaro, ginger beer, falernum, secang tree bark-infused whisky, banana rum and more. "Whenever we do any sous vide cocktails, we ensure that we use recycled bottles and other glass vessels instead of plastic."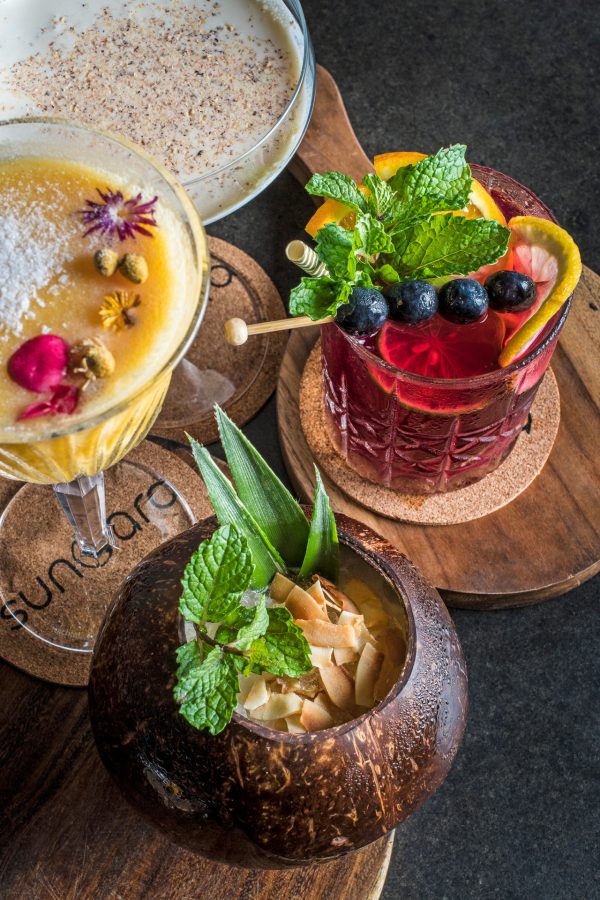 Twisting classics, Sufian says: "By getting into the kitchen and creating the base ingredients for our cocktails, we not only boost the variety and quality of flavours available to us but we also minimise wastage. Sustainability is something I'm passionate about and one of the reasons I joined Sundara, as it has been a quiet leader in this area for many years."
These ingredients all culminate to create Sundara's Liquid History cocktail menu that takes guests on a historic journey from the Spice Wars all the way to Indonesia's independence, with drinks featuring flavours from each of these pinnacle eras. From home-infused arak cocktails reflecting the menu's ancient era to cocktails using imported liquors and flavours that were introduced by the Portuguese, Dutch, Spanish and Japanese, and finally new world cocktails to pay homage to Indonesia's post-war freedom. 
Sufian explains: "One of my favourite drinks is our take on the classic Pina Colada. We call it the Wajik Ireng and it's listed in the Ancient Era section of our menu, as it uses local wines and spirits as the backbone of the cocktail. We use every part of a coconut to make the drink: coconut water, the flesh and also make charcoal salt out of it. Even the cup is made of coconut wood."
Sufian has also worked to ingratiate himself with Bali's bar scene, sharing his sustainable bartending guidelines with bartenders from other venues at industry events, and hosts at least one guest bartender per quarter. He selects Bali's best bartenders to boost the profile of the island's bartending talent and each guest bartender creates a menu inspired by Sufian's sustainable cocktails ethos.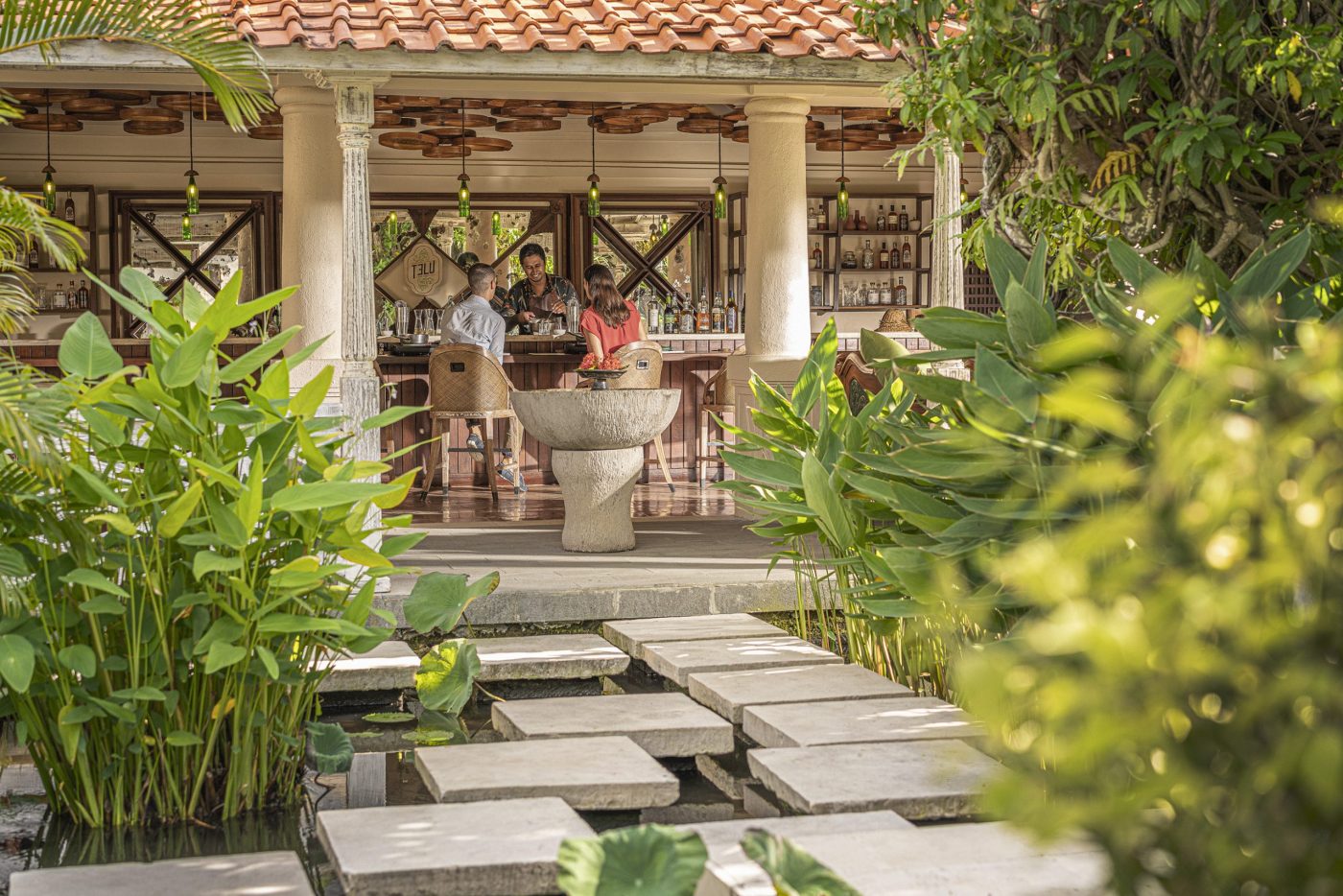 Upcycling, zero waste and sustainability may be buzzwords today, but they have long been at the heart of the commitment to waste management at Four Seasons Resort Bali at Jimbaran Bay – and now they have inspired an innovative new guest experience.
Telu is the resort's aromatic herb and cocktail garden that is Sufian's dedicated space to lead zero waste bar workshops. The open air space is composed fully of repurposed and upcycled materials, and an Arak Cellar where Sufian's infusions mature in antique clay pots and upcycled glass bottles. Sufian teaches the traditional uses and medicinal benefits of arak and forage in the garden to pick their favourite spices and herbs before getting stuck into their creations under Sufian's ethos of minimum waste, maximum flavour. 
As much as Sufian enjoys sharing his findings with his peers, he takes great pleasure in getting to know guests and creating bespoke cocktails for them. "I love it when guests say, 'Surprise me'. I really enjoy the challenge and interaction."