Nikki Lohitnavy is the force behind Thailand's family-run Granmonte vineyard in Khao Yai, and is paving the way for New Latitude Wines. By Holly Graham.
The story of Thai wine dates back half a century ago, to a royal experiment under King Bhumibol Adulyadej in which grapes were planted across regions in Thailand where climates were less tropical, and more akin to the Mediterranean than tropical. It was in 1991 when Thai wine began to find its roots, when late hotelier and construction tycoon Dr. Chaijudh Karnasuta – often regarded as the father of Thai wine – planted vines at Chateau de Loei and harvested a short four years later, making it the first Thai wine to be exported to Europe and Japan. 
Not too long after this begins the story of the GranMonte Vineyard. In 1999 Visooth Lohitnavy purchased a 12-hectare plot of land in Asoke Valley. The land, once a cornfield and cashew plantation, is located in Thailand's Khao Yai, renowned for its UNESCO World Heritage Site Khao Yai National Park and approximately two and a half hours northeast of Bangkok.
Along with his wife Sakuna and two young daughters, Nikki and Mimi, Visooth cleared the land and studied vines and soil types to determine the right grape varietals that would thrive in the land and climate. The land – located 350 meters above sea level in a valley – possesses the ideal microclimate to grow high-quality grapes for winemaking in the tropical region. Khao Yai means large mountain in Thai, so the same phrase in Italian – GranMonte – seemed a fitting name for the vineyard.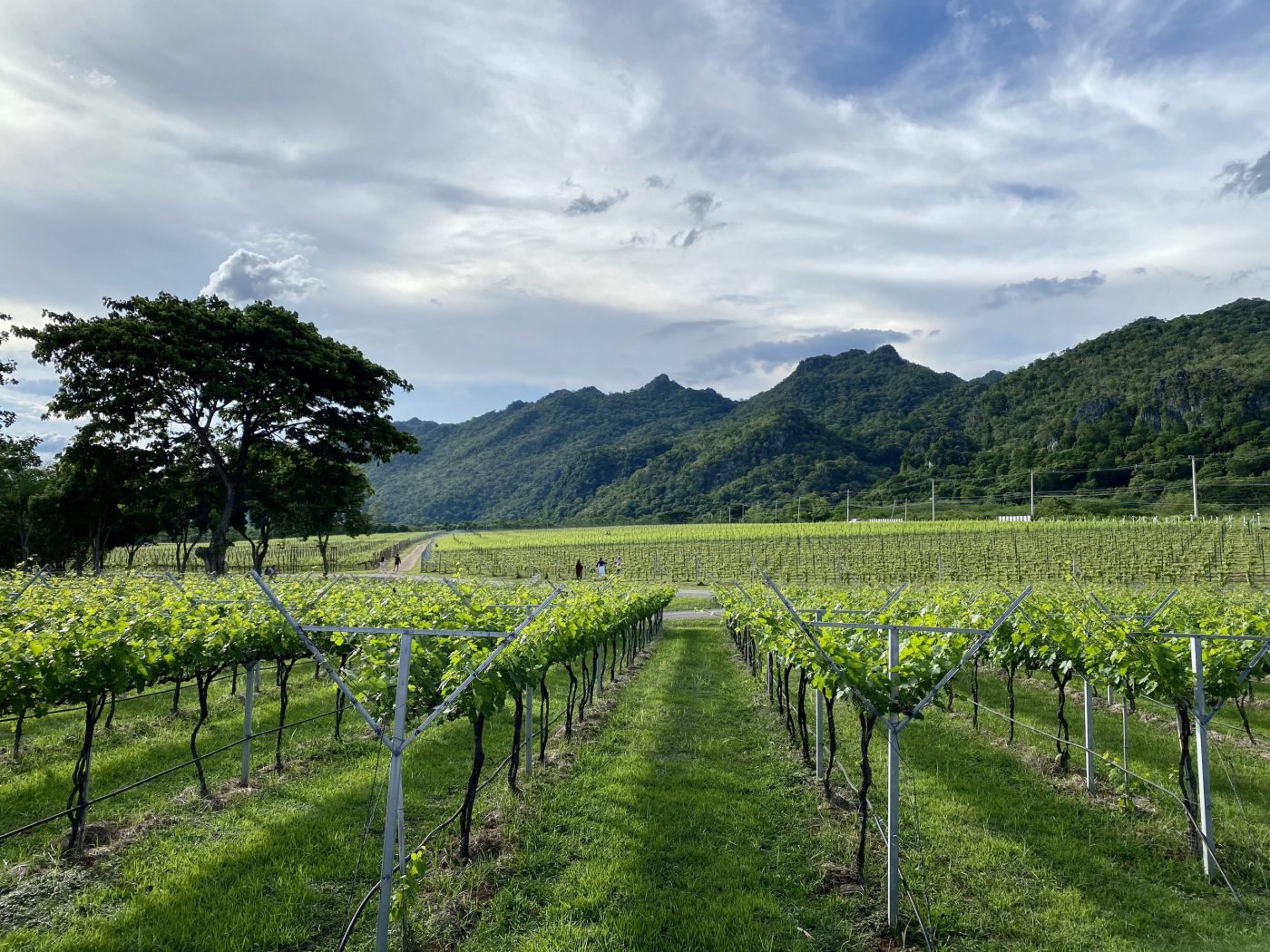 Fast forward to 2008, when the eldest Lohitnavy daughter Nikki – who originally wanted to be a botanist and enjoyed helping out at the vineyard – became the only student in the University of Adelaide's history to graduate with a bachelor's degree in oenology with an honours in viticulture. This accomplishment also makes Nikki the first and only fully-qualified winemaker in Thailand. She is also the general manager, oenologist and winemaker at GranMonte, and considered a leading expert on tropical viticulture and winemaking internationally. 
Upon returning home to the non-traditional grape-growing region of tropical Thailand, Nikki adapted new winemaking innovations and techniques to achieve quality wines alongside her family. Her father Visooth is the CEO and managing director; mother Sakuna is the president and sister Mimi is the director of PR and marketing. In 2009 the family opened the winery, but have been pioneering since planting their very first grapes in 1999. 
Nikki's achievements also saw her successfully spearhead a project to register a "Khao Yai Wine" Geographical Indication with Thailand's Department of Intellectual Property on behalf of the Thai Wine Association and the Khao Yai community.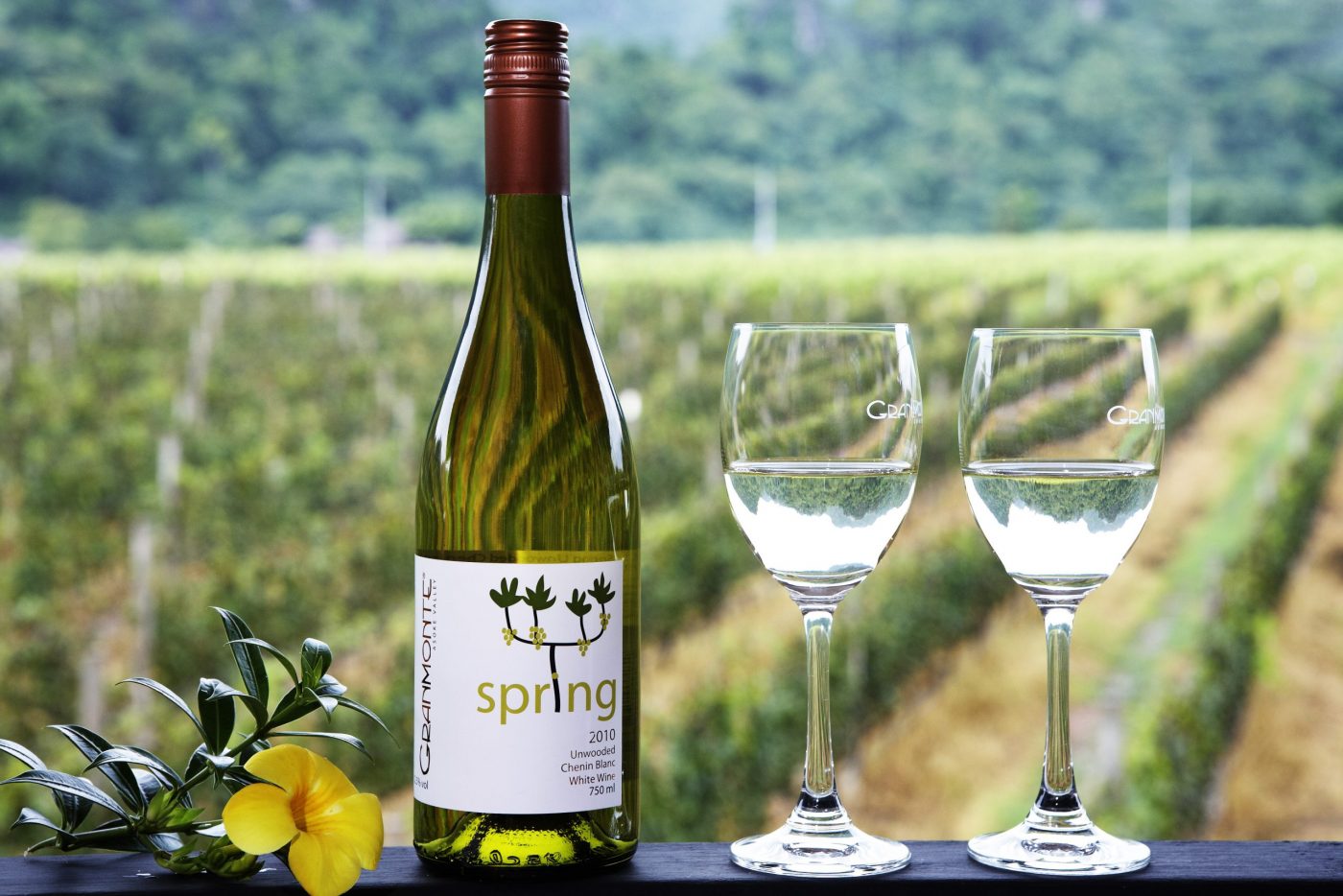 GranMonte's current varieties include syrah (their bestseller) and viognier – renowned for thriving in Thailand, as well as cabernet sauvignon, durif, grenache, chenin blanc, verdelho, sauvignon blanc and semillon, as well as a crement, rose, sparkling rose, grappa and a non-alcoholic Shiraz grape juice. The award winning vineyard only uses grapes grown on the property and has been named Best National Producer – Thailand four times by Europe's biggest international wine competition: AWC Vienna. It's also worth noting that GranMonte is so far the only vineyard to have success with cabernet sauvignon in Thailand.
The oldest vine at GranMonte is a 23-year-old chenin blanc, and while vines can live up to 100 years, Nikki says they obviously still have a long way to go to see if vines can survive a century in Thailand.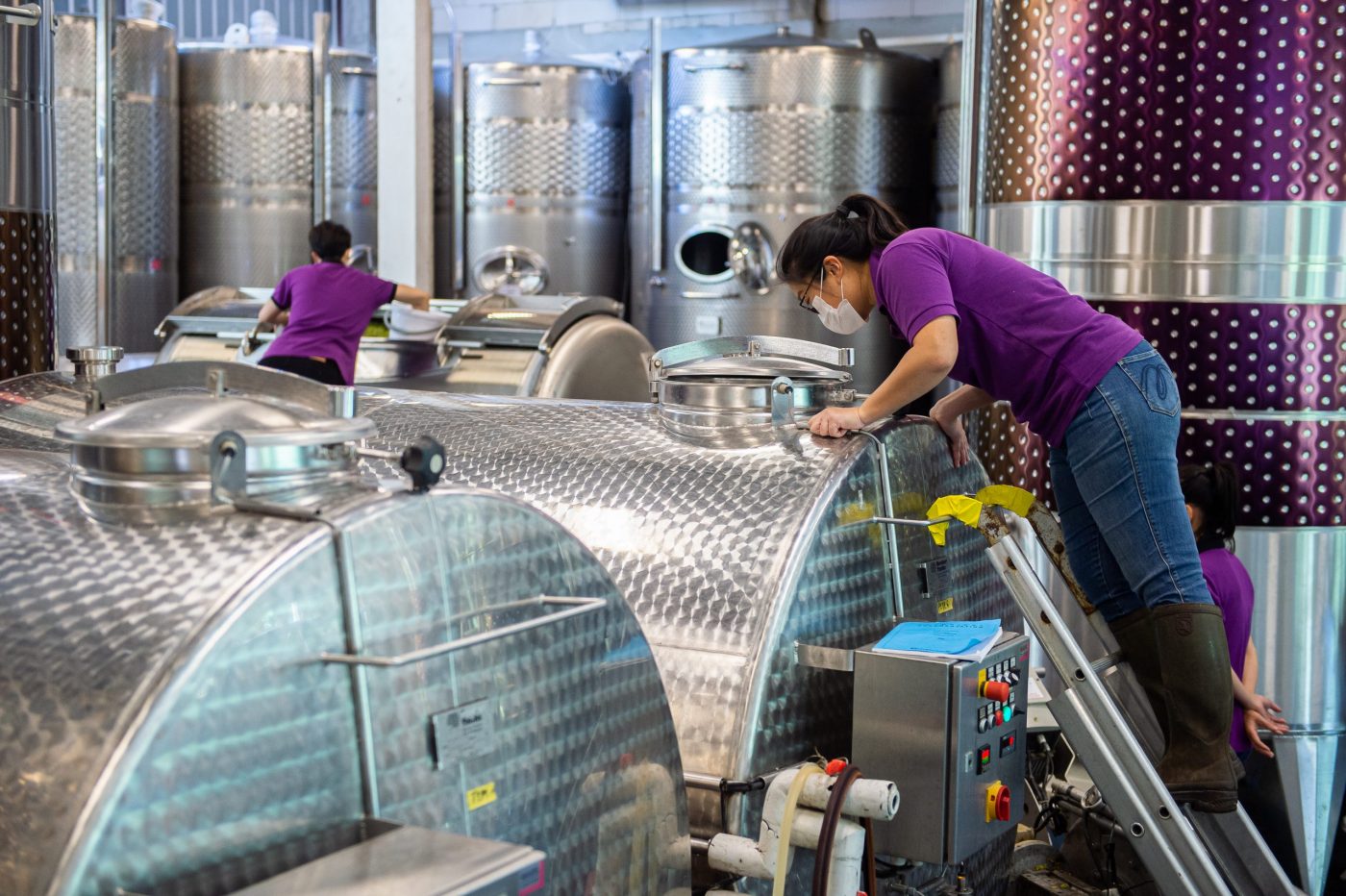 A tour round the winery reveals Nikki's clay amphoras shipped from Georgia to experiment with orange wine, her dedicated lab and custom pigmented stainless steel fermentation vats designed by Nikki for GranMonte. The vineyard itself features its own weather station to measure humidity, rain and temperature and allows Nikki to make decisions based on readings.
The winery is also low wastage – seeds and stems are used to make compost and waste wine is used to make wine salt and other products that are sold in GranMonte's shop, for the whole winery is an experience encouraging agro tourism. There's a cottage for guests to stay, as well as a restaurant serving food that the Lohitnavy grew up with. Think slow cooked beef cheeks and lamb racks paired with their fantastic cab sav and syrah, along with local Khao Yai cheese and mead – both as impressive as the wine. If you're really lucky, you may catch a glimpse of roaming elephants, but keep your distance.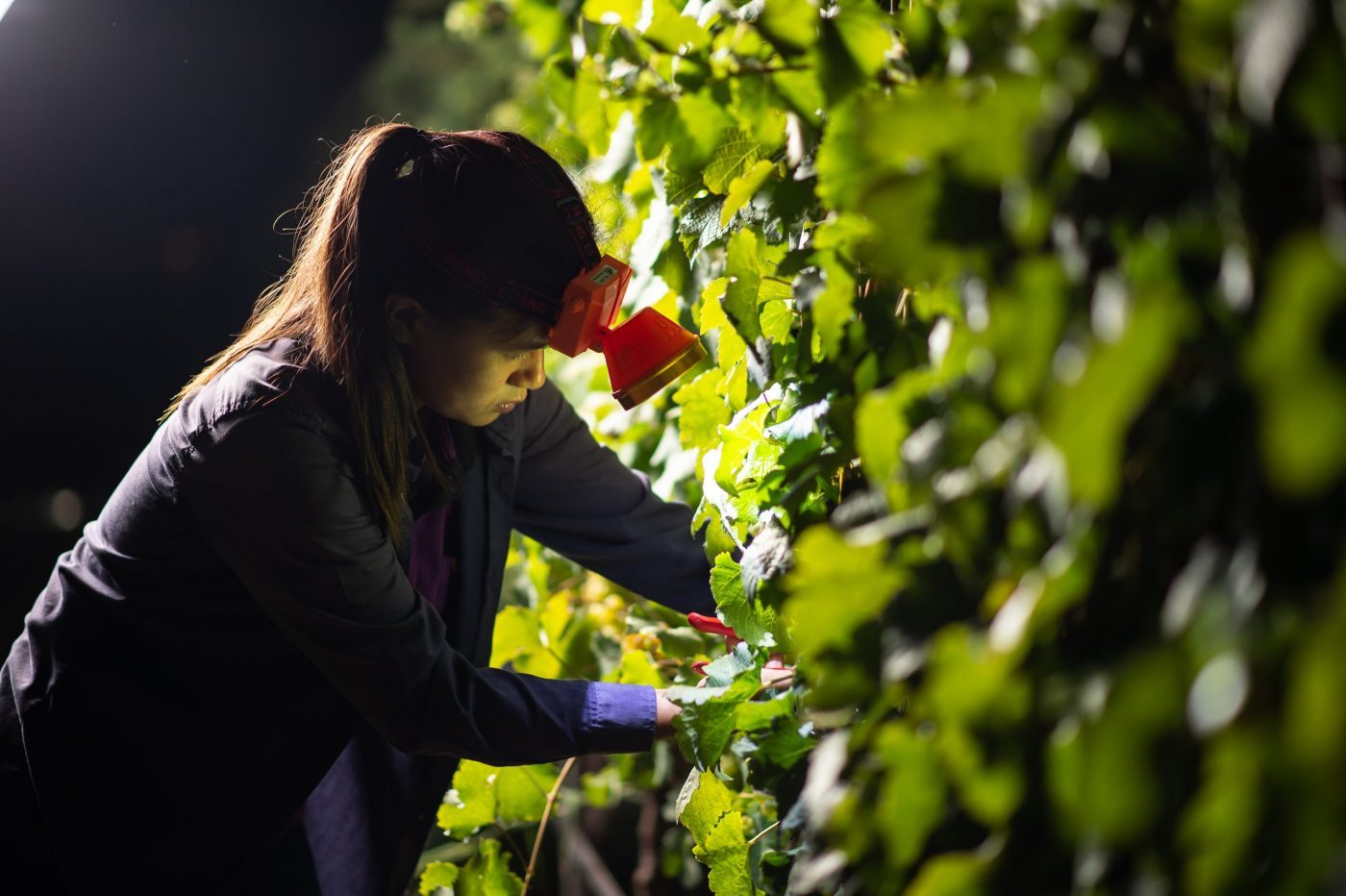 The grapes are grown and harvested during winter, around February. In Thailand, the cold is not a problem but the rainy season is – though it can get to eight degrees celsius in the valley, but it's sheltered from harsh conditions. They're also picked at night as it's cooler and keeps the grapes better preserved. The vines are grown in a soil makeup that is 50% terrior rosa, along with limestone and loam, and is watered using a pump from a lake filled with mountain water. At the beginning of each vine row, roses are planted – not only are they decorative, they are the first indicator of disease, meaning vines can be treated before anything spreads.
The wines fall in the New Latitude Wines category – a phrase that was coined years ago by a wine writer based in Thailand. New Latitude Wines are made from grapes grown in regions above the 50 degree latitude and below the 30 degree latitude in both hemispheres – both of which are non-traditional wine growing areas. The phrase is still relatively unheard of and I'd hazard a guess that's because the majority of the products are still very much a work in progress and not capturing the hearts and confidence of traditionalists. 
In a 2004 article, renowned wine critic Jancis Robinson said: "I still find it hard to believe that New Latitude Wines will ever be seriously good, but then that's what was said about New World Wines not that long ago." It may have taken almost 20 years to reach this point, but GranMonte proves the category is on the cusp of breaking through.