Lola Lau of Hope & Sesame Shenzhen shares her thoughts on China's bar scene, new projects and saketinis. By Holly Graham.
How has COVID-19 affected the bar scene in China – particularly Shenzhen?
So far it's been rather smooth compared to many other bars across the world, but international travel has stopped completely, as well as a lot of domestic travel. It would have been great to be more connected to the Hong King bar scene and share both side's experiences and ideas as we are really close to but we unfortunately can't visit right now.
What's the situation like now?
It keep evolving, we saw a recent wave closing our sister bars in Guangzhou for one month and there is another wave spreading across the country right now. While it's not many cases compared to other countries, people are very cautious even if just one person tests positive in a city.
What's something new you are working on?
The menu and concept behind Hope & Sesame Shenzhen changes often. It pushes me and the team to keep an eye open for what can we do next. I am also changing the spirit and cocktail tasting menu at the end of August in our seven seater bar within Hope & Sesame. This concept offers an experience of seven rare spirits and premium cocktails for each guest.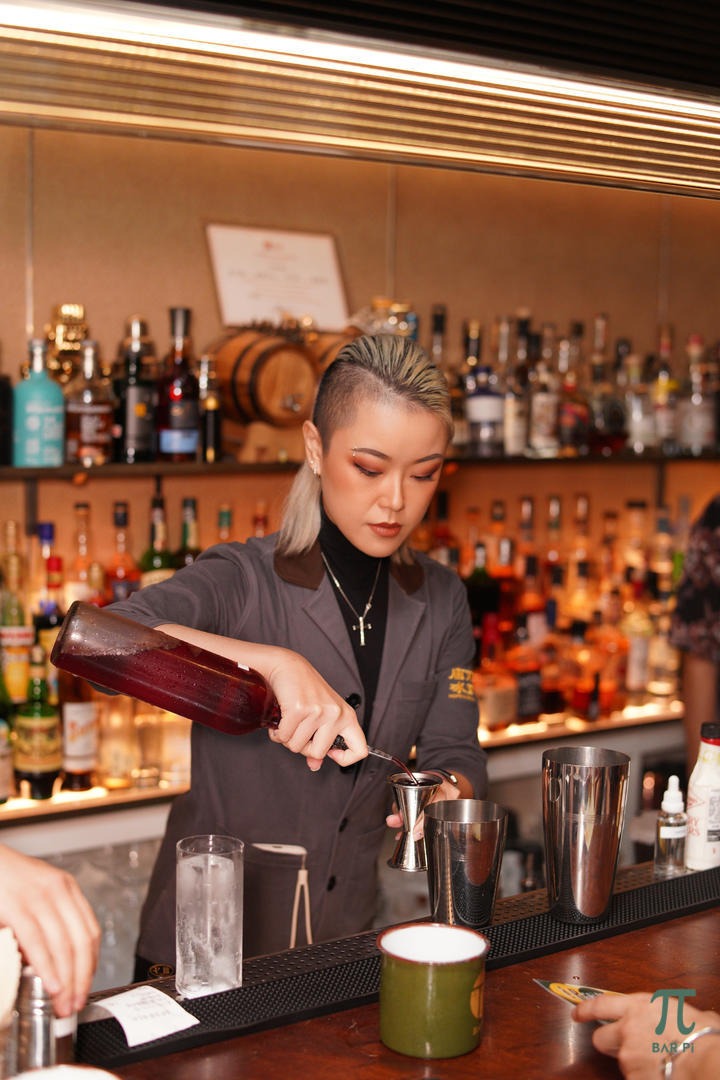 What's life like as a bartender in China?
I think being a bartender in China is fortunate. The market is young, and we get a lot of support from many brands that want to get in the China market. We also don't have "a style" yet, so this is the time for us to explore as much as we can and try to create our own Chinese style of bartending. My challenges faced as a bartender in China used to be racism and sexism. I was lucky enough that after my second job, I met a company that treats me as an individual. Now I can be proud to say that I'm the head bartender at Hope & Sesame Shenzhen, and I'm still learning, I'll keep growing and I welcome any challenges. 
What's your signature cocktail?
This is a very tough question – you can't pick your favourite child. If I have to pick one to represent my journey in this industry, it's probably going to be the For Fuck Sake-Tini. Yes, it's a tricky name! I created this drink based on food that I love and the excellent sake experience with sake expert Elliot Faber. It has shiso, seaweed, clarified watermelon, grapefruit juice, amontillado sherry, sea salt and sake, garnished with an oyster leaf and caviar. It's a solid body umami cocktail with a refreshing nose and makes for a fun drinking experience. Why that name though? Because I can almost hear Elliot screams out "for fuck sake!" every time when I'm drinking it. We all know how much Elliot cherishes his sake so one thing he'd never suggest you do is make a sake-mini!