Thailand's government has not offered support during COVID-19 lockdowns and the capital's F&B scene is at risk. By Holly Graham.
Ex-BK Magazine staff writer Choltanutkun Tun-Atiruj and founder of BK Bar Awards has teamed up with Minway Chi (Bootleggers Trading) and Niks Anuman-Rajadhon of (Teens of Thailand; Asia Today; Tax) to form an alliance called Fire & Ice. The alliance's aim is to support both the restaurant and bar sectors in Thailand. During lockdowns, the government has not provided grants, loans or rent relief and has placed time limits on food delivery as well as a ban on the sale of alcohol.
The trio has collected data and stats from restaurants and bars in Bangkoks to consolidate into a proposal to present to the Parliament of Thailand through MP Rewat Wisutwet later this month.. Dr. Rewat will then cooperate with the other parties on the opposition side of the government to present this information to the government.
According to the data, 90% of those surveyed revealed they have reduced business from 2020 to 2021 by 100%, meaning no business at all and staff are unpaid. Around 50% also revealed they have had to let go of at least half of their staff. Sadly, lots of Bangkok's venues have also failed to survive, including Bo.lan, Funky Lam, Chu, Soul Food Mahanakorn, Sugar Ray Apartment and Konkord among those that have permanently closed. 
Choltanutkun, Minway and Niks believe to save Thailand's F&B industry, it doesn't mean just saving only SME businesses, noting that just one bar or restaurant can create several job opportunities. An average restaurant can create jobs for around 50 people, including local farmers and product suppliers.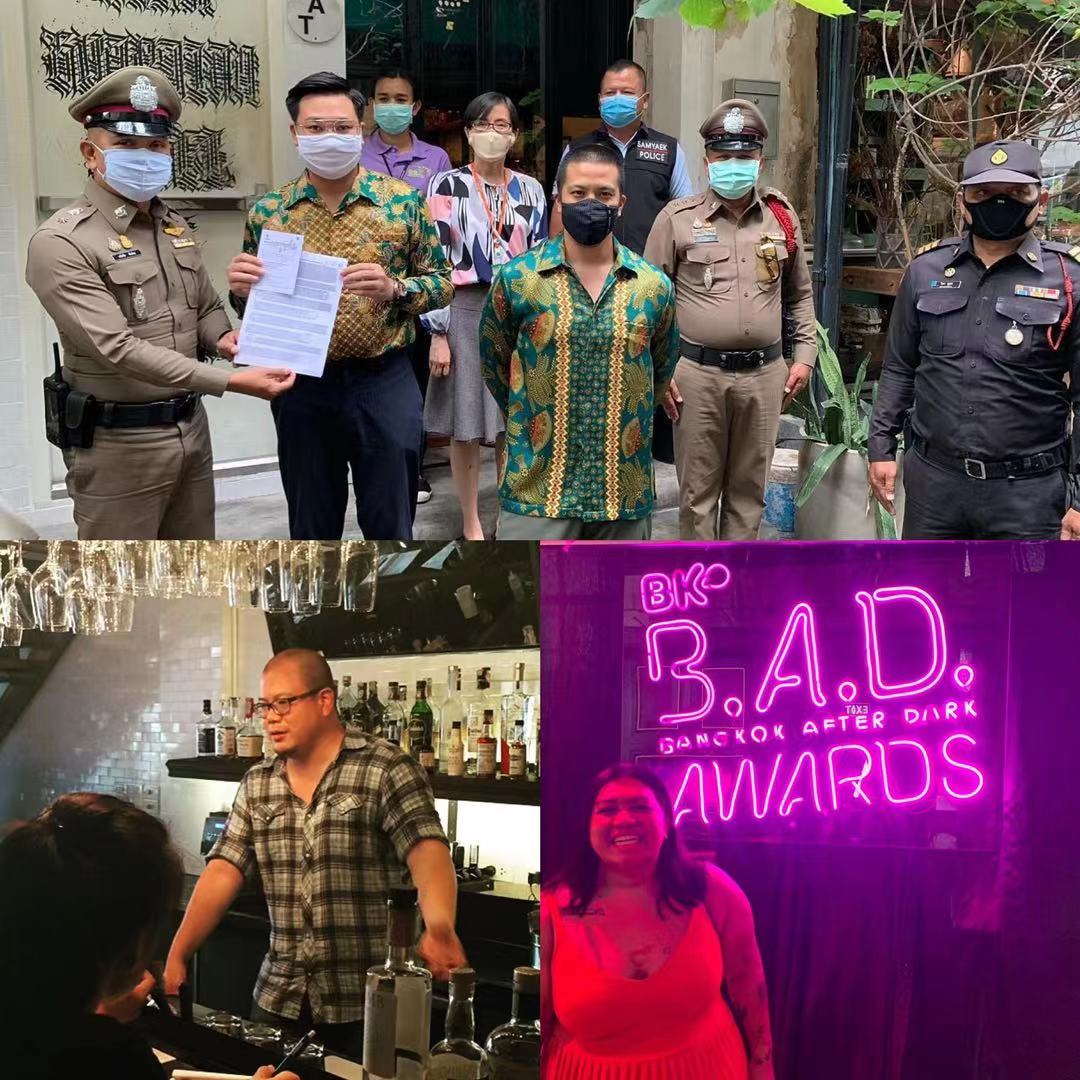 While tourism is non-existent, it will inevitably reopen and Thailand's F&B industry is also an attraction for tourists, but the Fire & Ice alliance fear there will be nothing left of it when the country reopens if the government doesn't acknowledge its importance. It's also worth noting many of Bangkok's bars and restaurants have won international awards and gained global recognition.
According to Fire & Ice, Thailand's F&B industry straddles the formal and informal economic sectors and any impact to this industry will affect the vulnerable communities who depend on the informal economy. Any policy reform and post-COVID economic recovery plan should include the F&B industry as an important stakeholder and ensure that they are part of the solution.
Choltanutkun says: "The pandemic is happening everywhere in the world and while we understand that the lockdowns are a necessity, the government must make sure to not let businesses die too. On top of the basic important necessities like vaccinating everyone quickly, the government must provide grants and rent relief programs or loan opportunities, no time limits on food delivery, and allow restaurants to sell alcohol – for both dine-ins and delivery. The government must ensure that no job will be harmed nor taken away from everyone related to the F&B industry, who are just as important key players as everyone else in driving Thailand's economy forward."
For more information please contact Minway at minway@bootleggerstrading.com