Cross Yu's E.P.I.C in Shanghai wins the Campari One To Watch award at Asia's 50 Best Bars. By Holly Graham.
E.P.I.C in Shanghai has been awarded the Campari One To Watch at this year's Asia's 50 Best Bars. The award is given to a bar that the organisers of 50 Best believe has the potential to break into the main list in the future, and is the first time a bar in mainland China has been given the accolade.
The venue, owned by Shanghai legend Cross Yu, recently celebrated its six year anniversary, and is no stranger to awards. At our very own DMBA 2019, E.P.I.C won a Music Program trophy for its stellar playlists, and Cross scored both the coveted Founders Award and Bartender of the Year. The DRiNK Awards 2020 saw the bar pick up Bar Team of the Year, while Cross bagged Brand Ambassador of the Year.
The bar, located in Shanghai's old French Concession, spreads over three floors and serves up great cocktails and top notch hospitality to an awesome playlist. Cross admits in a previous interview with DRiNK that when he opened in 2014, he didn't know if I was ready to have a bar. "But the idea of being my own boss and bringing people to my own place was pretty enticing," he says. And it obviously paid off!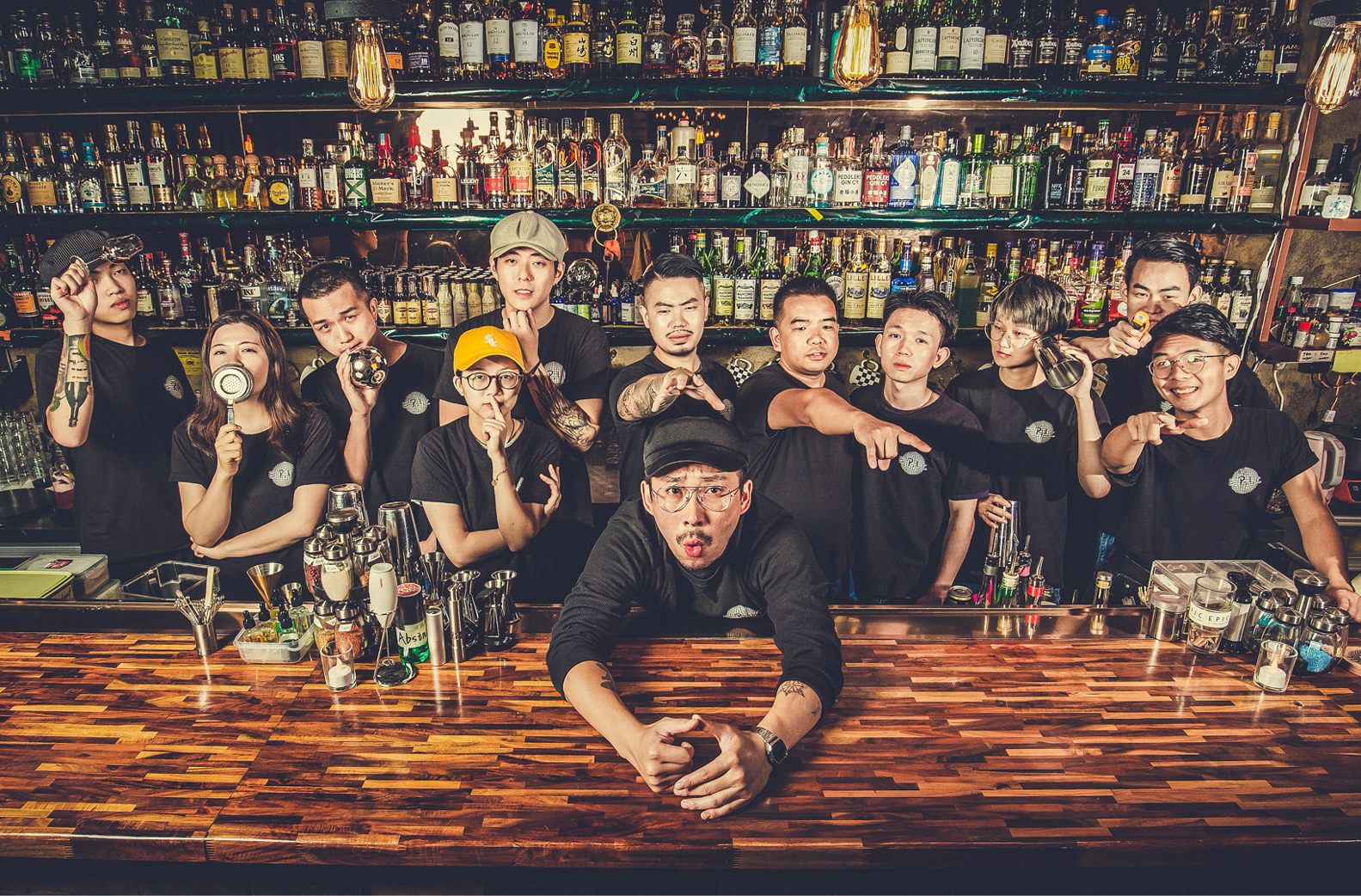 "E.P.I.C. is the culmination of everything I was a part of before I opened it," explains Cross. "My versatility behind the counter comes from all the different jobs I had. There is always room for improvement, and I'm still growing alongside my team. In the past, it was all about my own ideas – now I try to involve them as well."
Music has always been a priority at E.P.I.C. "It's not just background noise, it's an active personality inside the bar. A playlist can seduce customers and be the reason they stay. We want the customer to leave remembering our place, our name, our vibe – ultimately, it needs to be fun," says Cross.
When E.P.I.C. opened, the team needed a slogan for the bar. "For something to just be "epic" was a bit too pretentious," shares Cross. "We wanted to balance it out; to bring the concept back down to earth. "Shit" was the perfect slang word to do that. Do E.P.I.C. shit!"
The Campari One To Watch award is the third in a series of special awards to be announced in the weeks leading up to the big reveal of Asia's 50 Best Bars at 6pm on May 6, 2021, which can be watched on Facebook and YouTube at 6pm HK/Singapore time; 3.30pm India; 5pm Thailand and 7pm Japan. This will be preceded by the inaugural 51-100 list, which will be announced on April 29. There will also be a series of three bartender discussions entitled Breaking The Ice before the final countdown.
Timetable of events:
Ketel One Sustainable Bar Award: April 22

51-100: April 29

Breaking The Ice: May 2, 3 and 4

Asia's 50 Best Bars: May 6