A constantly updated list of Asia's newest openings and upcoming venues. By Holly Graham.
Singapore
Set of Six
The cocktail menu here draws inspiration from Joseph Conrad's short stories compilation A Set Of Six. There are miniature cocktail flights to act as samplers for guests to try before ordering up the full cocktail. The menu also features a spirits list that covers all major categories with a sub-focus on regional spirits from the location of each story; a wide selection of best-in-region wines and champagnes and a local craft beers.
Now open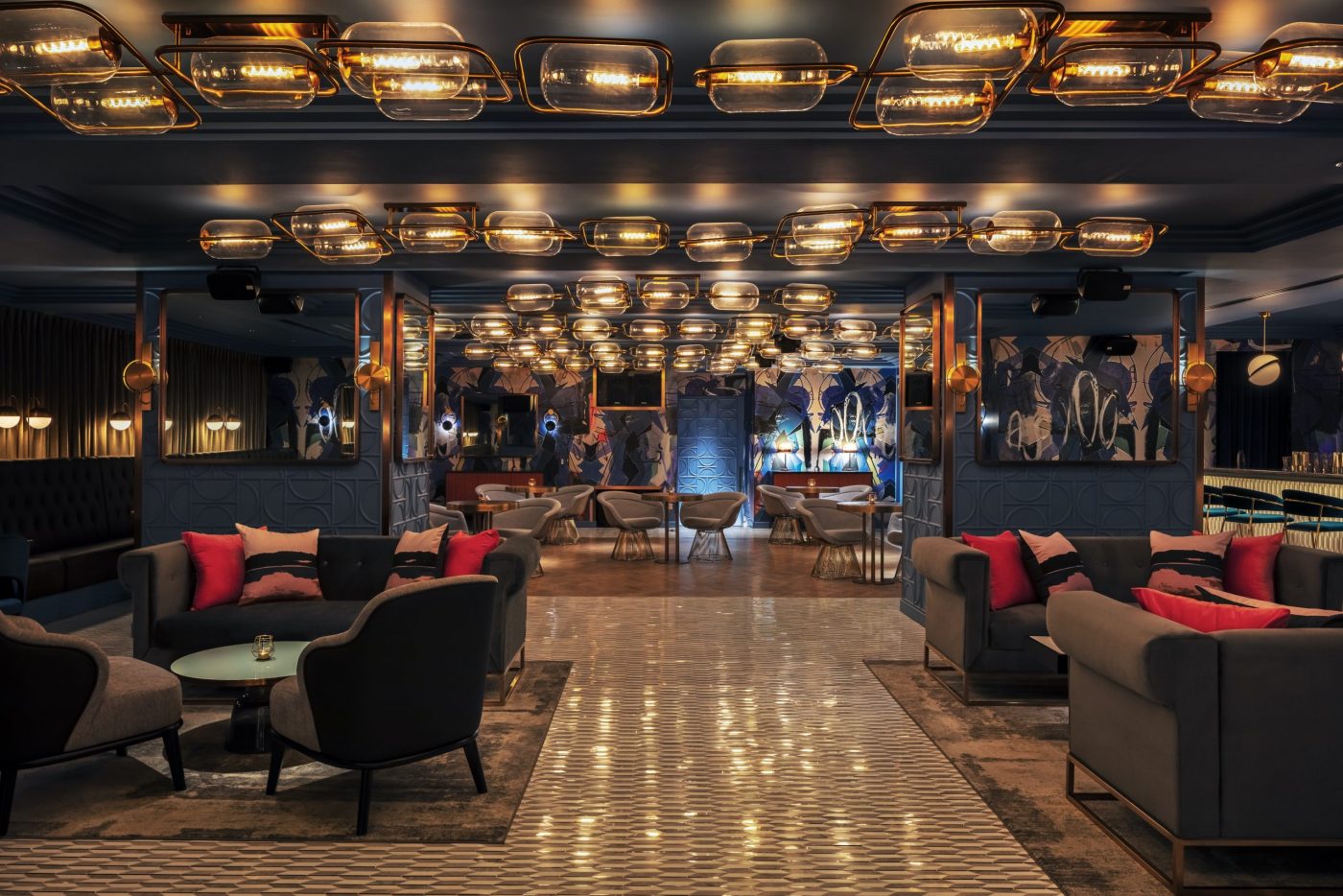 Club 5
Located in the Parkroyal hotel, this destination bar features food and drink inspired by the Parkroyal's surrounding historical and culturally rich neighbourhoods of Bugis Junction, Arab Street and Beach Road. The menu of food and cocktails features ingredients and flavours from the different cultures in each area.
Now open
Roxy
Inspired by the back rooms and rock and roll nightclubs of 1970s Lower East Side Manhattan, Roxy is a glammed up but worn-in cocktail bar with a spirits room. The spirit-forward drinking den and a tasting room exudes vintage sophistication – think red lights and images of icons of the music and art worlds. Drinks are modern interpretations of classic American Dive bar drinking – think craft spirits and hyper fresh ingredients along with pan-American spirits, along with post-work boilermakers and Negroni and Martini flights for nightcaps.
Now open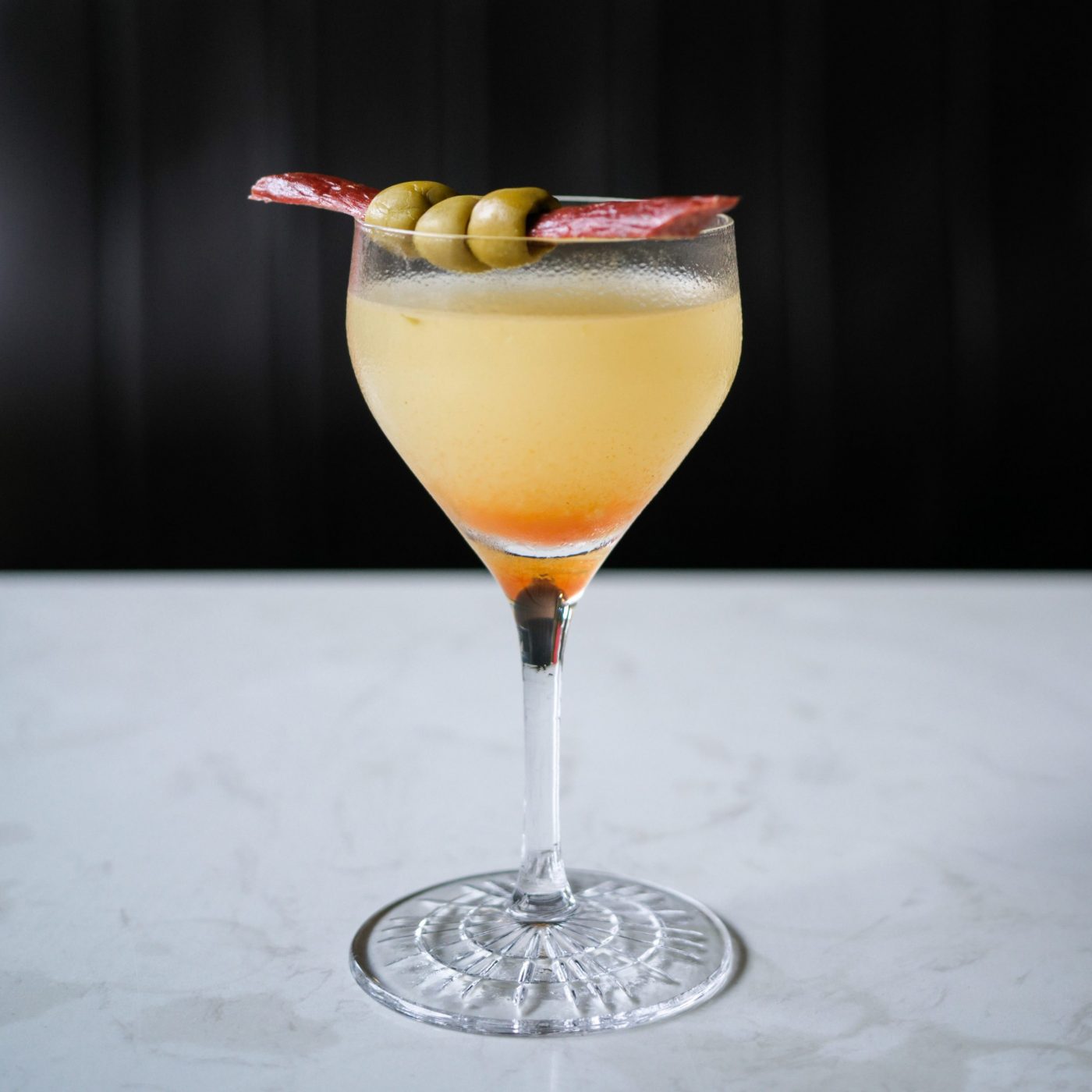 The Feather Blade
This new bar and restaurant has a bar program helmed by Boo Jing Heng, formerly of Tess Bar, serving up a range of unique drinks from beef inspired cocktails to bubble smoked martinis. Take for example the Bak Kwa Martini – a play on the classic dirty Martini paired with beef jerky, or the Beefy Old Fashioned with wagyu fat washed bourbon.
Now open
Hong Kong
Kyle and Bain
Kyle and Bain is the second bar from John Nugent – the man behind The Diplomat. The bar is named after the two Scotsman who invented and patented the ice machine and refrigeration system. A Hong Kong ice factory purchased this machine which resided on Ice House Street, where the bar is located. This martini bar is found hidden within a French bistro, influenced by both American and British Martini bars and dedicated to the cocktail and other spirit forward drinks. Thanks to James Bond, many believe that "shaken not stirred" is the way to have a Martini to banish this notion, all cocktails will be stirred and/or built in its respective glassware and will be accompanied by a menu of classic British pub fare.
Opening early Spring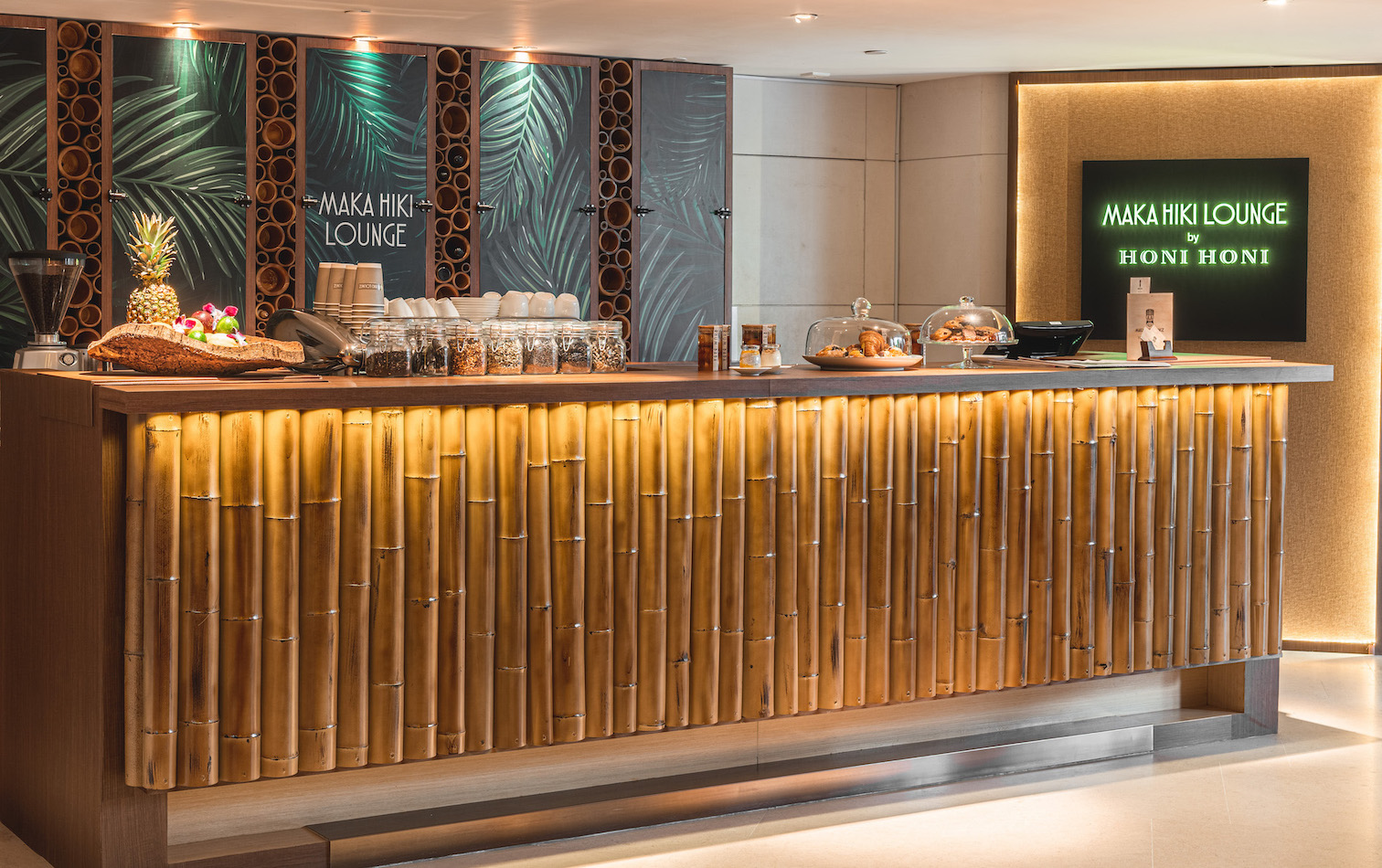 Maka Hiki Lounge
Maka Hiki Lounge by Honi Honi Tiki Cocktail Lounge, Asia's first tiki bar, is taking residence at Upper House until May 31 serving drinks and bar bites inspired by islands from around the world. Meaning "new beginning", the bar is based on the hotel's lush lawn area and is a cafe by day serving breakfast, juices, teas and CBD-infused beverages, then switches to drinks and hearty bar bites. Drinks feature tiki twists such as The Dead Shaman with baijiu and homemade falernum liqueur. The bar will also host wine nights, cigar and rum tastings and cocktail making classes.
Now open until May 31
The Last Resort
Blacksheep Restaurants – the powerhouse between 24 different concepts in Hong Kong – are finally adding a bar to their stable. The Canadian-style dive bar – adding to the ever-bustling hub of Peel Street in Soho where favourites like the Shady Acres live – promises to have an approachable and straightforward take on drinks, such as fresh-pressed green apple juice with bourbon or cherry cola and rum alongside local fried chicken by chef Jowett Yu of the group's celebrated modern Cantonese restaurant Ho Le Fook.
Now open
Malaysia
Licky Chan (Kuala Lumpur)
A playful new concept by Joloko's Kit Yin and Rick Joore, Licky Chan had other intentions that the pandemic foiled. However the team decided to make a tattoo studio and boozy cake and ice cream parlour complete with a video exhibition space and ball pit. The team works with nearby Nomad Farm for their milk, which is squeezed fresh and sent straight to Licky Chan's production kitchen, where it's lightly pasteurised to preserve as much flavour as possible. In a nod to cocktails, the ice creams are dubbed "cone-tails", using premium spirits and garnished like a cocktail. Flavours include Lickin' On Gin & Juice: gin, tonic, calamansi and olive oil and Cone-ichiwa: white chocolate, wasabi, strawberry and sake as well as booze and wine laced cakes.
Now open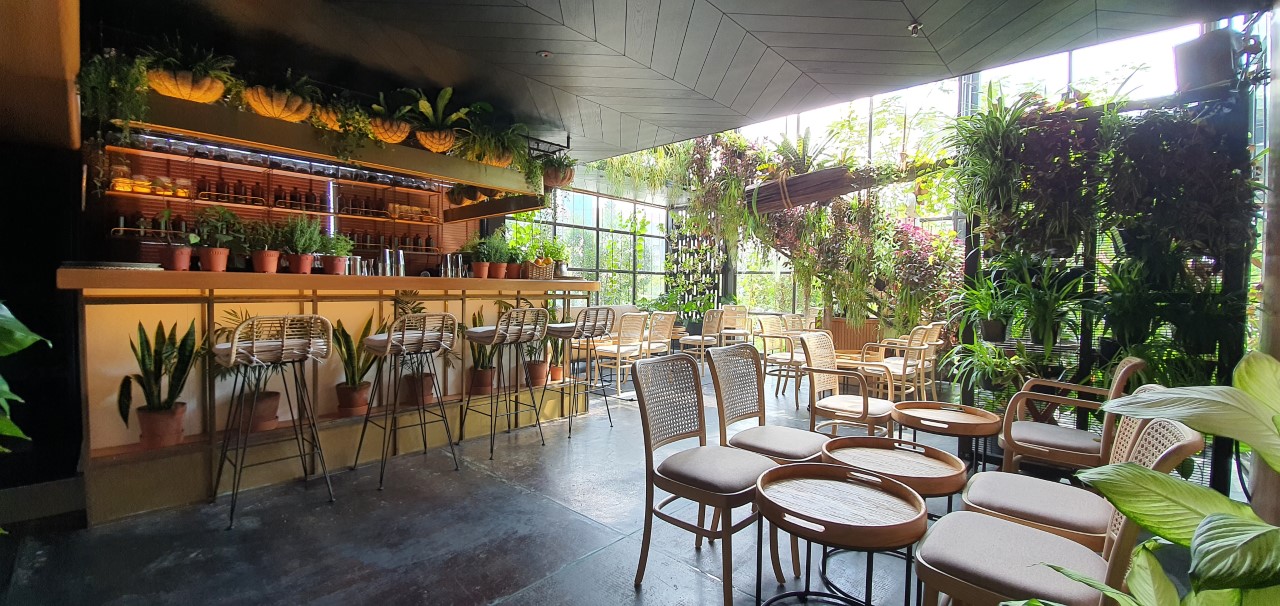 The Curious Gardener (Kuala Lumpur)
Hidden in farm-to-table restaurant The Farm Foodcraft, The Curious Gardener is entered through a green shovel-shaped knocker to reveal an airy and bright shed and gazebo decked out with plants and wooden fittings. The bar serves cocktails made from garden ingredients and the menu is split into Seeds, Plants and Crops, presenting twists on classics with lots of edible garnishes. Drinks that feature include Milk Whey, a clarified milk with soy milk, carrot and Genmaicha infused sherry infusion, cherry brandy and gin.
Now open
The Bibber's Tale (Kuching)
The Bibber's Tale in Kuching, Sarawak is led by founder and head-bartender, Alex Tan, who has re-opened the bar as part of a rebranding. Known for experimenting and utilising local Sarawak ingredients in making cocktails, for each ingredient has their own unique flavours, including Alex's take on a blended Tuak cocktail – a native rich wine of the indigenous people of Sarawak – featuring ginger flower, pandan, and roselle. Bibber refers to a person who regularly drinks and with tale used in the traditional sense, the team believes that every interaction is unique and can be expanded upon through serving up the next drink.
Now open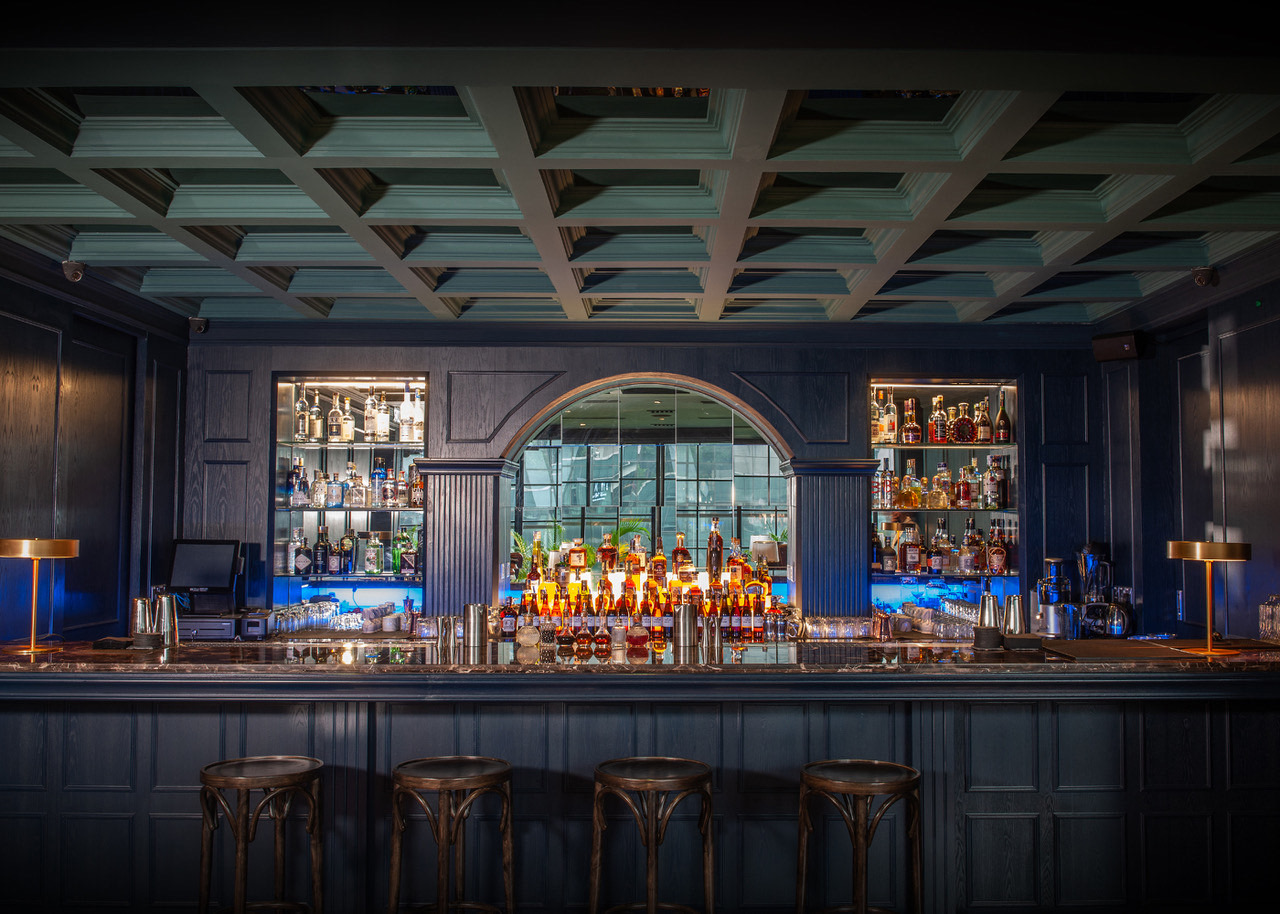 Frank's Bar (Kuala Lumpur)
Drawing our inspiration from none other than Frank Sinatra and his music, New York style speakeasy Frank's Bar features a cocktail menu of new drinks and classics, as well as a solid wine and cigar list. Located in the heart of KL, the bar offers spanning views of the city's skyscrapers with a playlist of jazz and swing classics. The glitzy bar boasts ornate leather furniture, traditional table lamps and classic art that pays tribute to Frank Sinatra, the Rat Pack and other Hollywood icons of that generation.
Frank's also has a sonic ageing project, or as they call it, the Signature Sinatra Mix, using the sonic ageing method believed to speed up the alcohol ageing process and enhance the flavour of barrelled liquor using music. Using headphones placed on either side of the barrel, the liquor enjoys classic Sinatra songs between 110 and 200 BPM for four hours a day for 14 days.
Now open
South Korea
Tokki Bar (Seoul)
Opening in Seoul party hub Hongdae, Tokki Bar is the upcoming project from the team behind Tokki soju. On the fourth floor of the RYSE Hotel – a sister hotel to the ACE Hotel in Los Angeles – the bar is an ode to quintessential Brooklyn neighbourhood cocktail bar. Five members of the Tokki team met while living in New York City and wanted to incorporate those founding roots into this venue. All spirits are made in-house from the gin, soju, liqueurs, bitters and more, with a house beer in the works. Food on offer will feature New York Italian American cuisine classics. 
With a view to being an industry bar, Tokki Bar will remain open 365 days a year from 6pm to 6am. With food and drink happy hours starting at midnight aimed at fellow bartenders and chefs Employees Only style.
Opening April
Vietnam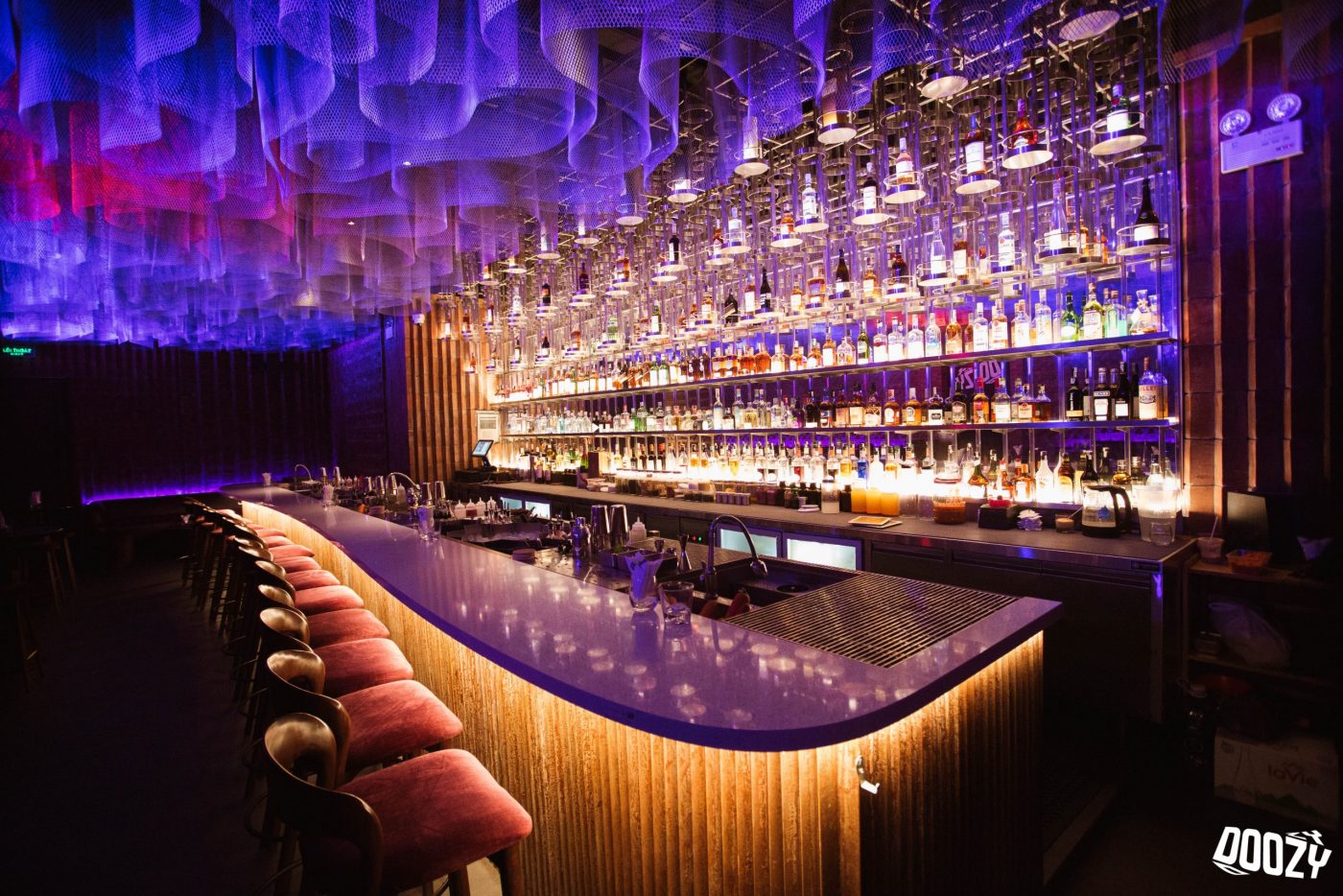 Doozy (Hanoi)
Founded by Vietnamese bar veteran Vu Ngoc, Doozy is both high-tech and minimalist. Reflected in the bar's "A Sip Of Modernity" menu, every signature cocktail is made using ingredients only. Local and familiar ingredients are technically prepared using modern techniques such as rotovap distillation, fermentation, ultrasonic homogeniser and centrifuge – equipment currently hard to come by in Vietnam.
Now open
India
Bar Tesouro (Goa)
Meaning treasure in Portuguese, Tesouro is  tucked away in the south of Goa – an area known for its Portuguese influence. The bar is the brainchild of  Arijit Bose (The Lovers Rum) and Pankaj Balachandra (Monkey Shoulder brand ambassador) along with Donovon Vaz of Firefly and owner of one of Vaz Enterprise – one the largest Liquor stores in Goa. The bar's great spirit selection is unique to the city, and Arijit points out most bars are usually built to attract tourists, so Tesouro is aimed at locals to provide neighbourhood bar experience with great hospitality, food, music and cocktails. 
Decked out like an old Goan Portugese house, the bar is split over two levels, with one dedicated to dining and the other for the bar with pet-friendly outdoor seating. The playful drinks menu features unique, technique driven cocktails along with spirit forward favourites and some cocktails that allow local spirits shine.
Now open
Cambodia
Menaka Lounge (Phnom Penh)
Siem Reap's only speakeasy lounge will expand to Phnom Penh in June 2021. At Menaka Lounge, ancient Khmer architecture meets with modern functionality and Cambodian hospitality, with lush jungle terraces, Khmer sculptures, and a long Angkor-style hallway designed to make the bar reminiscent of the Khmer Empire Era. The space will feature a stage for live bands and DJs, a hidden cocktail lounge, private booths and private VIP rooms with KTVs and much like Menaka in Siem Reap, the bar will serve craft cocktails using premium spirits and local ingredients.
Opening June
---
Got a new or upcoming bar you want to shout about or preview on DRiNK? Email a few sentences detailing who is behind the project and the concept, plus anything else that might be useful to holly@drinkmagazine.asia.