A constantly updated list of Asia's newest openings and upcoming venues. By Holly Graham.
Hong Kong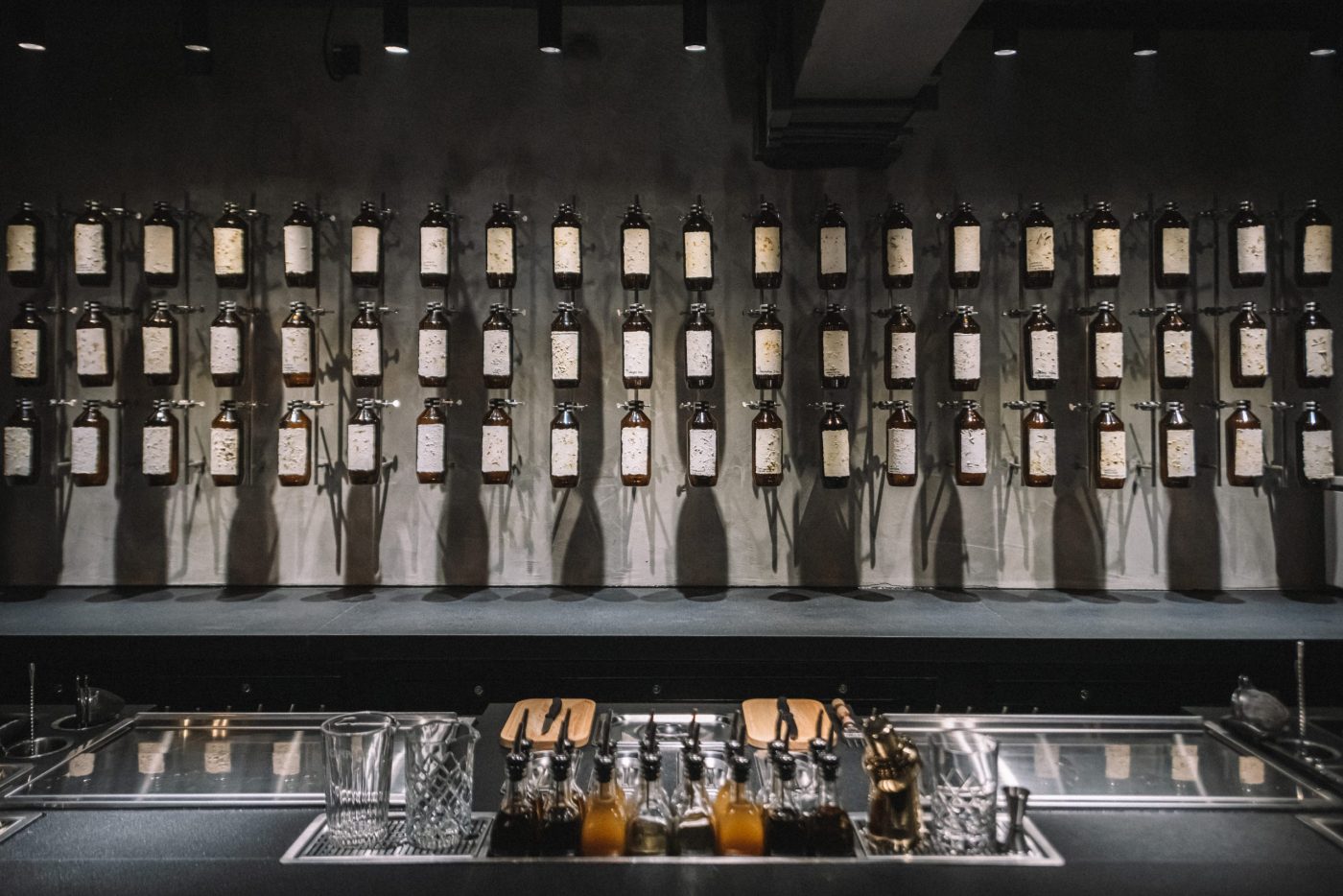 PENICILLIN
Having departed The Old Man Hong Kong and sharing with DRiNK in an exclusive, Agung Prabowo and Roman Ghale join forces with their wives Laura Prabowo and Katy Ghale to open two new concepts. First up is eco-conscious PENICILLIN, which is setting out to be Hong Kong's first closed loop cocktail bar, aiming to be as sustainable as possible. The venue will showcase four elements: bar, lab, fermentation chamber and kitchen. Named after both the medicine and the modern classic whisky cocktail, PENICILLIN will feature seasonal menus, with ingredients sourced as locally as possible.
Now open
DEAD&
Taking a wildly different approach is Agung, Roman, Laura and Katy's second venue DEAD &. The dive bar is situated in Hong Kong's once packed party district of Lan Kwai Fong, and the team say they want to "make LKF great again". The area, once heaving with revellers spilling out into the street, has quietened down since Hong Kong's civil unrest and COVID-19. The location, while small, extends seating outside thanks to an open hatch and a large amphitheater next door. The concept is simply value for money and fun, rowdy atmosphere. The bar will be slinging classic cocktails, beers and spritz on taps, slushies and wines, with hotdogs to line the stomach.
Now open
Boticario
Botacario's concept takes its direction from the apothecaries of pre-war Buenos Aires, where herbs, flowers and roots were often prescribed and incorporated in spirits and fortified wines that were said to have medicinal qualities. The restaurant and bar's cocktail program features home-made sodas, phosphates, tonics, tinctures, infusions and craft spirits. The menu – designed by Proof & Company – features theatrical, eye catching and on-concept cocktails, served on a backdrop of botanical floral wallpaper and apothecary cabinets.
Now open
Avenue 75
Avenues 75 is located in Tsim Sha Tsui East and headed up by Shane Siu – the young bartender who is the creative force behind the cocktails and the hand painted art adorning the walls of the bar. Cocktails are inspired by art, featuring drinks like Banana Ground – inspired by Andy Warhol's The Velvet Underground and Nico – topped with a thick foam of fermented banana with honey, milk, almond, dark rum, bourbon and frangelico and there's a menu of Asian style gastropub grub.
Now open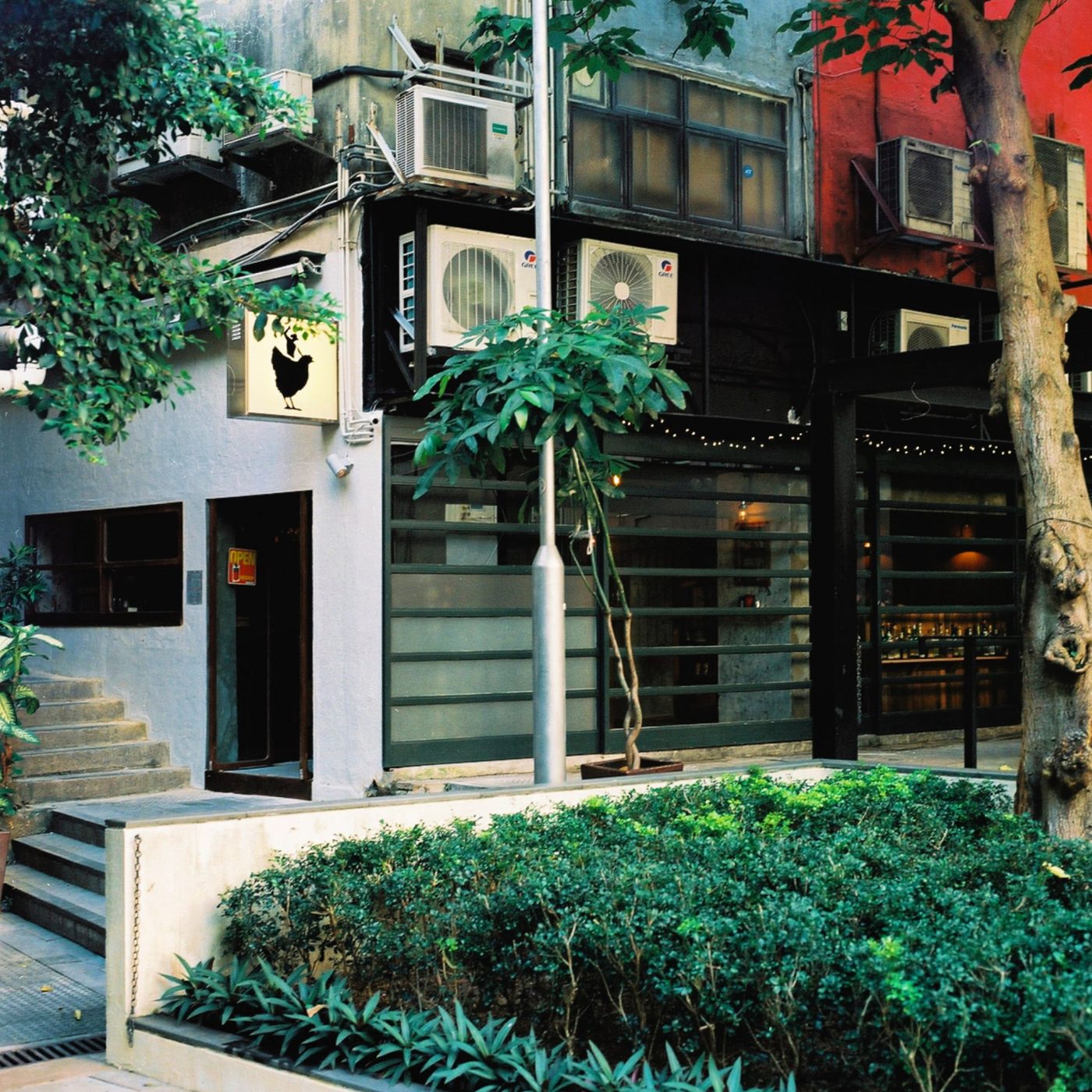 Honky Tonks Tavern
Following on from the rip-roaring success of its big sister, the team behind Shady Acres are at it again with Honky Tonks Tavern. The clue's in the name at Honky's: an American tavern style venue with sexy lighting and country classics in the background. A little more food focussed than Shady, Honky's specialises in Nashville hot chicken and pizza. There's a solid cocktail menu, funky Aussie wine list, top notch hospitality and the same spill-out-onto-the-street vibe that makes Shady so unique.
Now open
Apothecary
Herb and spice forward cocktail bar Apothecary features a flat surface bar, meaning that the entire bar is visible to the guests to allow for a more immersive cocktail experience. The bar sets out to modernise the approach to medicinal herbs, with each menu defined by a particular narrative and the first being The Herbalists Notebook' – what the team calls a development of potions and elixirs in a sketchbook, storying the myths, legends and folklore associated with herbs, spices and fruits.
Opening early January
The Last Resort
Blacksheep Restaurants – the powerhouse between 24 different concepts in Hong Kong – are finally adding a bar to their stable. The Canadian-style dive bar – adding to the ever-bustling hub of Peel Street in Soho where favourites like the Shady Acres live – promises to have an approachable and straightforward take on drinks, such as fresh-pressed green apple juice with bourbon or cherry cola and rum alongside local fried chicken by chef Jowett Yu of the group's celebrated modern Cantonese restaurant Ho Le Fook.
Coming soon
Singapore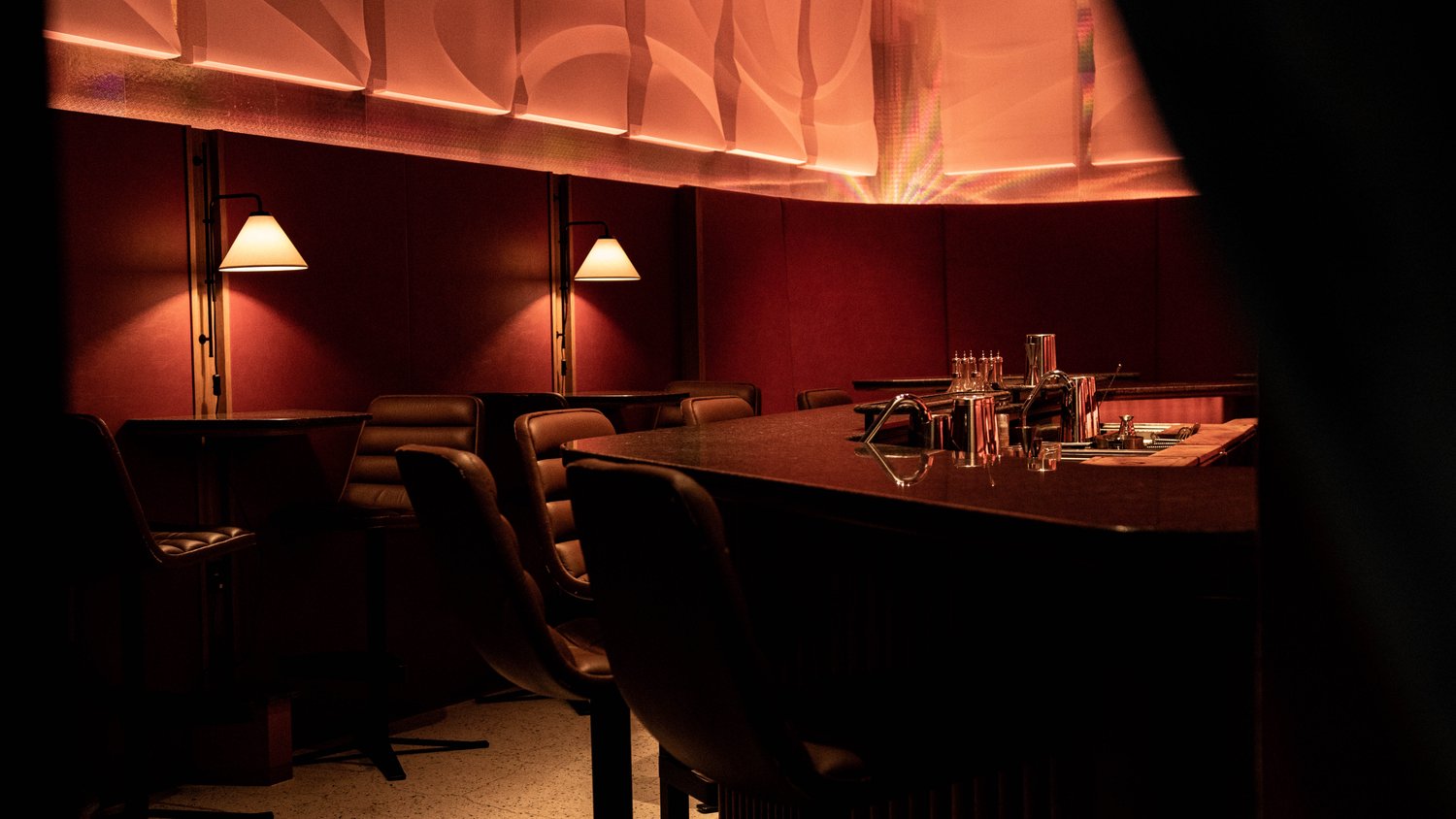 Junior (new location)
Junior The Pocket Bar has moved to a shophouse on Ann Siang Hill and is now independently owned by proprietor Joe Alessandroni. Retaining its intimacy, the new Junior space seats 25 people and keeps its rotating concept – which is currently Washi, inspired by Tokyo's eclectic Golden Gai bars. However, the new and improved bar is also introducing a core Junior identity that will remain the backbone of the bar programme.
The updated menu introduces Junior's Homebrew & Highballs section, featuring fermented beverages that can remain low abv or be spiked with spirits, such as Thai Ginger Beer with mixed ginger, curry spice and sour tamarind, which can be spiked with dark rum. Another addition to the core menu is Eat The Rich – culinary cocktails paired with a small bite, such as the Deviled Egg Martini with Hendrick's Orbium Gin, botanical infused white port, East India sherry, and grapefruit bitters, served with a caviar devilled egg.
Now open 
Malaysia
Mizukami Highball (Kuala Lumpur)
Shawn Chong – previously of Omakase+Appreciate in Kuala Lumpur, which sadly closed in March – heads up new venue Mizukami Highball in KL's MiCasa All Suites Hotel under his new concept Mizukami Collective. As the name would allude, the menu consists of highballs designed to go alongside Japanese food served Shiso – the restaurant the bar lies within. 
The name Mizukami borrows from two languages – "mizu" meaning water in Japanese, and "kami" which is the Malay word for us or our, as each concept under the Mizukami Collective will be inspired by Japanese culture with Malaysian elements. As well as highballs, the bar will serve Chikusen Junmai sake on draft, along with a selection of classic cocktails.
Now open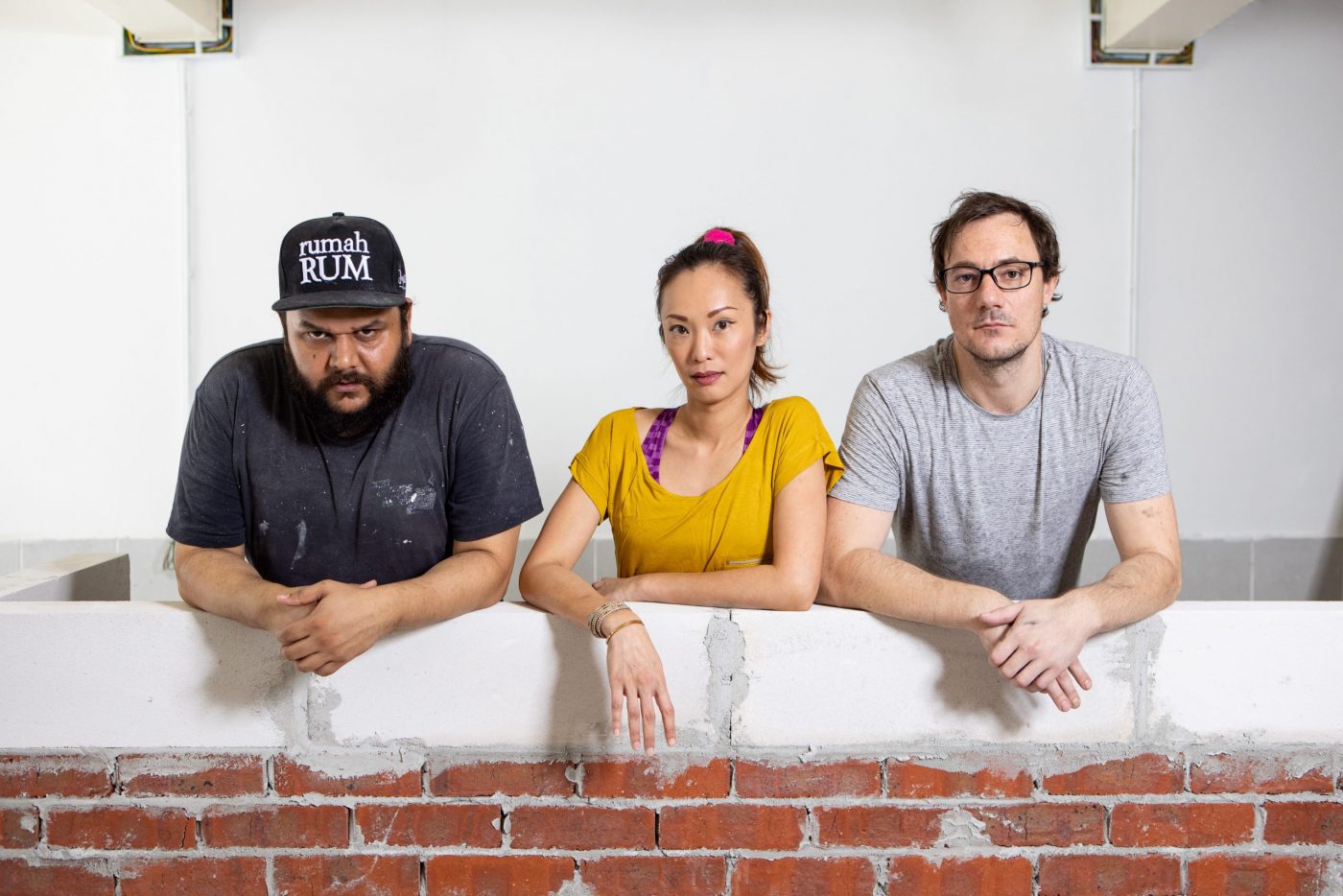 JungleBird (Kuala Lumpur, new location)
One of Malaysia's best bars, the rum-centric JungleBird, is only moving 200 metres down the road and staying in the Bukit Damansara neighbourhood, but is expanding its concept to include food, a new cocktail program and all day operations.
After three years in its old location, the new JungleBird – which is currently 37 on Asia's 50 Best Bars – has predominantly been designed and built by founders Josh Ivanovic, Lolita Goh and Divyesh Chauhan. While the team says the space is fresh yet familiar, the main change is the new food and drinks, as well as all day operations. For more details read our full story here https://www.drinkmagazine.asia/2020/12/02/junglebird-kl-new-venue/
Opening December 21
Thailand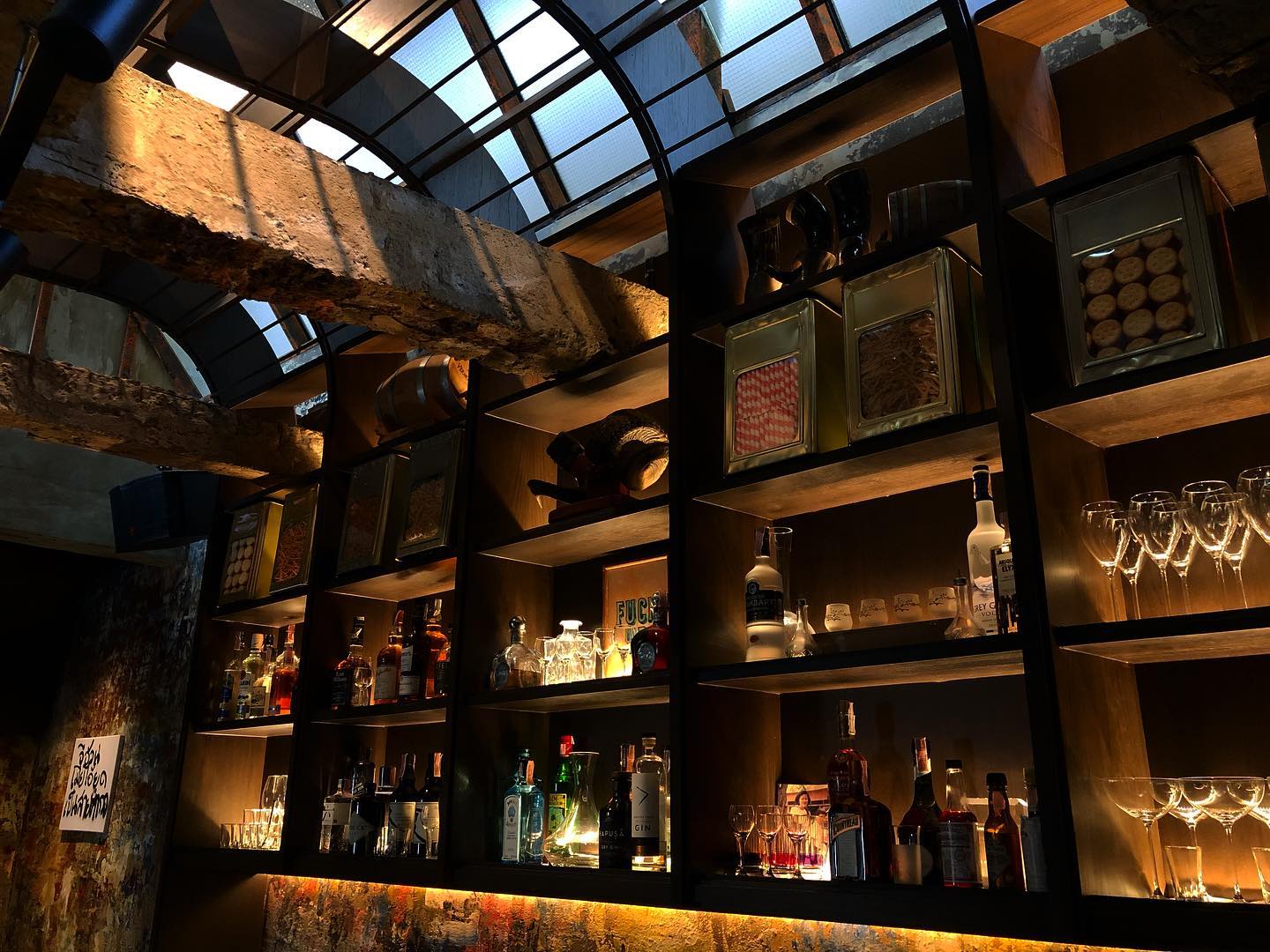 Tax (Bangkok)
From Niks Anuman-Rajadhon and Gun Lee – the masterminds behind Teens of Thailand and Asia Today – welcome Tax to their stable in Bangkok's Chinatown. Sat above pizza joint Black King Bar, Tax showcases homemade vinegars and combines them with savory and umami ingredients. Designwise, the bar has a street art-inspired interior and a neon that proclaims the Downstairs, there's a neon sign riffing off Benjamin Franklin's well known saying: "Nothing is certain but death and Tax".
Now open
Sinnerman (Bangkok)
Sinnerman – the self proclaimed modern speakeasy – has opened in Bangkok. The brain child of Francesco Moretti – former Perrier brand ambassador – the bar takes its name from the Nina Simone song, and draws inspiration from 17th to 20th Century natural science books to create an abstract and ever-changing concept. The bar's menus features spins on classics using local ingredients, or guests are encouraged to order bespoke cocktails based on their base spirit and flavour preferences.
Now open
Taiwan
Reply (Taipei)
Sam Kuan (formerly of Barules, Shanghai) returns home to Taipei to open sustainability forward bar Reply with Luca Cinalli (formerly of Oriole and Nightjar, London) and owner of Taipei's celebrated bar Fourplay, Allen Cheng. The bar aims to to be environmentally friendly in a number of ways, including minimising damage done to nature when acquiring natural ingredients; repurposing ingredients; reducing waste; using local produce; using natural cleaning products made from repurposed waste, disinfecting and cleaning with up to 99.9 per cent effectiveness using O₃ water and UV light; using an industry-first one-piece, integrated mobile bar, which can be used for both outdoor and indoor events to reduce construction waste; using an 18-type recycling system and much more. Watch this space for an interview with Sam and Luca in the new year.
Now open
Moonrock (Tainan)
Named after the moon as a nod to drinking at night, and the romantic connotations of the moon, plus rock for the team's love of rock music, Yi-Che Liao leads the team. Cocktails tend to incorporate ingredients not commonly used in drinks such as miso, wasabi and blue cheese.
Now open
Japan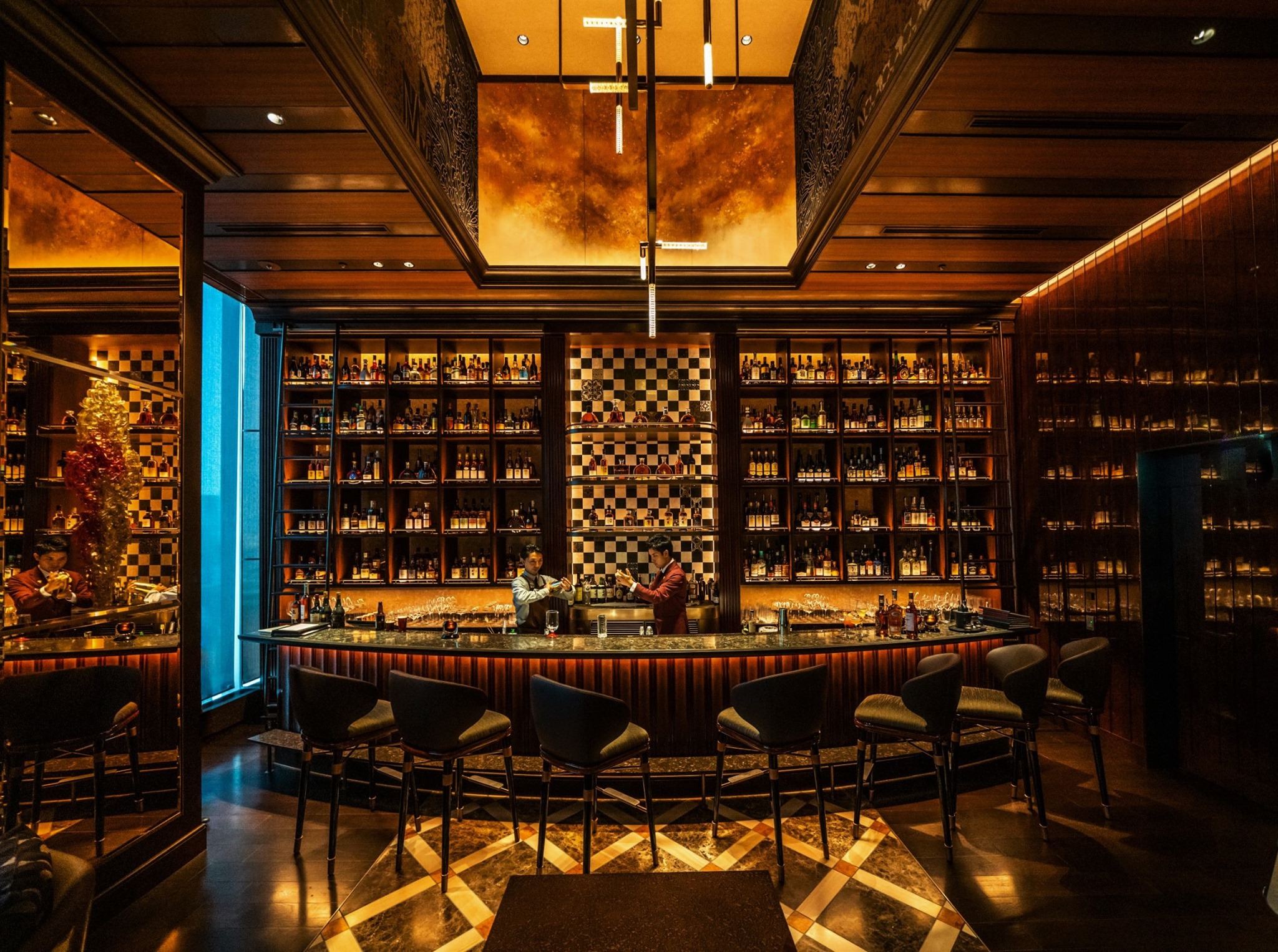 VIRTÙ (Tokyo)
Four Seasons Tokoy at Otemachi welcomes VIRTÙ, where Paris meets Tokyo. Head bartender Joshua Perez reinterprets classic French flavours with Japanese kodawari – meaning the pursuit of perfection. The bar boasts an eclectic collection of vintage spirits and rare French brandies, as well as a private Spirit Chamber. The cocktail list features home-made blends and small-batch tonics and allows for omakase cocktail experiences.
Now open
---
Got a new or upcoming bar you want to shout about or preview on DRiNK? Email a few sentences detailing who is behind the project and the concept, plus anything else that might be useful to holly@drinkmagazine.asia.