From a generational shift in leadership to an intensifying search for authenticity, we ask a Japan-based sake sommelier and writer Yulia Ezhikova to share her insights into the key forces that will influence sake in 2021.
It may seem premature to throw out 2021 predictions three months before the new year, but the Japanese sake industry follows its own calendar.
Historically, sake was produced from October to April after the rice harvest was over, brewery workers returned from their summer farm jobs, and cold weather provided ideal conditions for stable and clean fermentation. Since the 1970s, this tradition gave birth to the World Sake Day, which is celebrated annually on October 1 to mark the start of a new brewing season.
It goes without saying that 2020 has been very different, and the sake industry – like most – is facing uncertainty due to the global pandemic. To appreciate just how weird things are right now, consider that you can now cook a risotto out of Dassai's precious Yamadanishiki. The super premium producer was forced to start selling its surplus of sake rice in retail to protect their farmers from bankruptcy once orders from the Japanese f&b industry dropped by 50 per cent. 
In an attempt to cheer each other up, a group of brewers released a hilarious dance video for today's virtual World Sake Day celebration. If watching master brewers and workers from such classic producers as Nanbu Bijin, Tatsuriki, Shirakawago and others boogie to a catchy tune doesn't make you want to support these incredible people and drink a glass of sake immediately, then I don't know what will.
For more celebrations, check out the official hashtag #日本酒の日 on social media, and see how breweries are celebrating today. In the meantime, I've dusted off my crystal ball to forecast what 2021 has in store.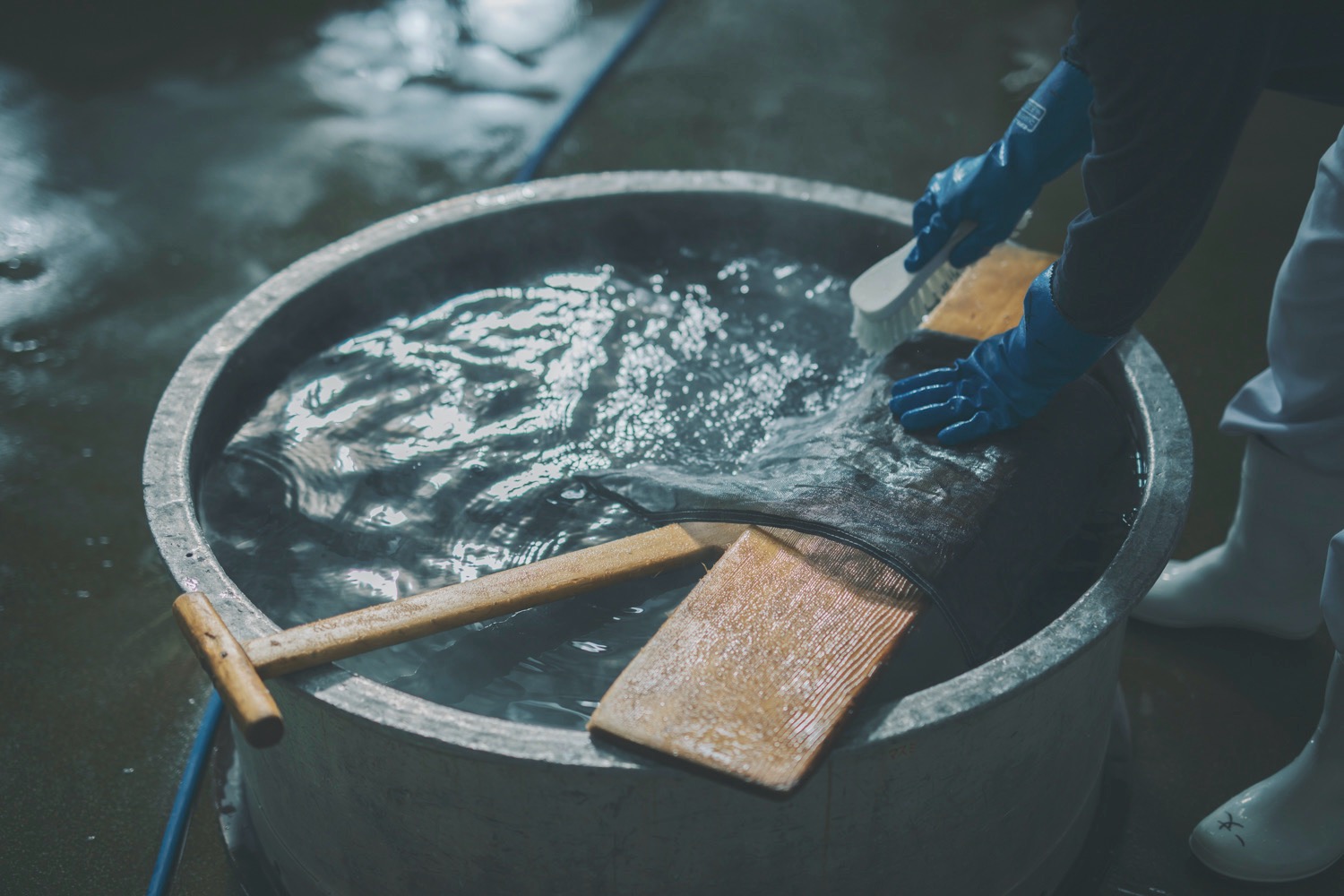 New generation owners shaking up the industry
It's no secret that the consumption of sake in Japan has been in steady decline for the last few decades, with domestic sales hovering at just a third of the peak levels reached in 1973. Once the younger generation moved on to wine, beer and whisky, sake got stuck with a lacklustre image of a drink "brewed by the old men for the old men".
The truth is, it kind of was. By the 1990s the sake industry had turned into a self contained system run by the ageing male workers that struggled to keep their narrative relevant in a quickly modernising Japan. 
So when 22 year old Kuniko Mukai became the head brewer at the century old and family run Mukai Shuzo brewery in 1998, it sent shock waves through the sake community. Not only was she incredibly young for a job traditionally reserved for workers with decades of experience, but she was also one of the first women to step into sake brewing professionally. 
Fast forward two decades and success stories like Kuniko's began to become more common. As more and more fathers retire and pass breweries to their sons and daughters, what appeared to be a string of unicorn events is starting to look like a major generational change in leadership
Aramasa; Tsuchida; Senkin; Kaze no Mori; Miyasaka; Tedorigawa and Sawaya Matsumoto are just a few of the trendsetting breweries that have been inherited by or are in transit to their new owners aged in their thirties. Many of them had originally taken different paths in life so end up bringing unique professional skills to the family business.  
Kazuki Usui, a young sommelier from Tokyo, was able to turn around the 200 year old Senkin brewery in Tochigi Prefecture in under a decade. Not only did he dramatically increase the quality, he used his wine knowledge as inspiration to develop a signature style of sake that took Japan by storm. Senkin's unusually high acidity – reminiscent of classic German white wines – is so iconic that it's a trend in itself, and many breweries are following in Kazuki's steps with their new launches.
Katsuhiko Miyasaka's background in marketing and retail gave him a unique skill set and point of view that allowed him to completely rethink the sake brewed by the 300 year old Miyasaka Shuzo. The all new Masumi – inspired by his time working for Patagonia – was launched in 2019 and echoes the values of authenticity, quality and simplicity the iconic outdoor brand is famous for.
As faces in the sake industry get younger, there are also more females. Currently, at least 50 women are in various leadership positions in sake brewing, with many more joining the industry at a junior level. A simple scroll through Instagram feeds of the leading producers shows a visibly improved gender balance in their teams.
It comes as no surprise that the new generation's ability to challenge the status quo, ask the right questions and experiment, is a breath of fresh air in the industry. Increased diversity makes sake significantly more relevant to their peers, many of whom are female. The fact that you can now follow all top producers on Instagram and watch their live streams regularly, makes sake much more accessible to both people in Japan and abroad. 
With the overall beverage quality on the rise and ongoing effort to modernise packaging – round of applause for the brands getting into a habit of including their name in English on the labels – I expect this new wave energy to carry into the next year and continue to transform the industry.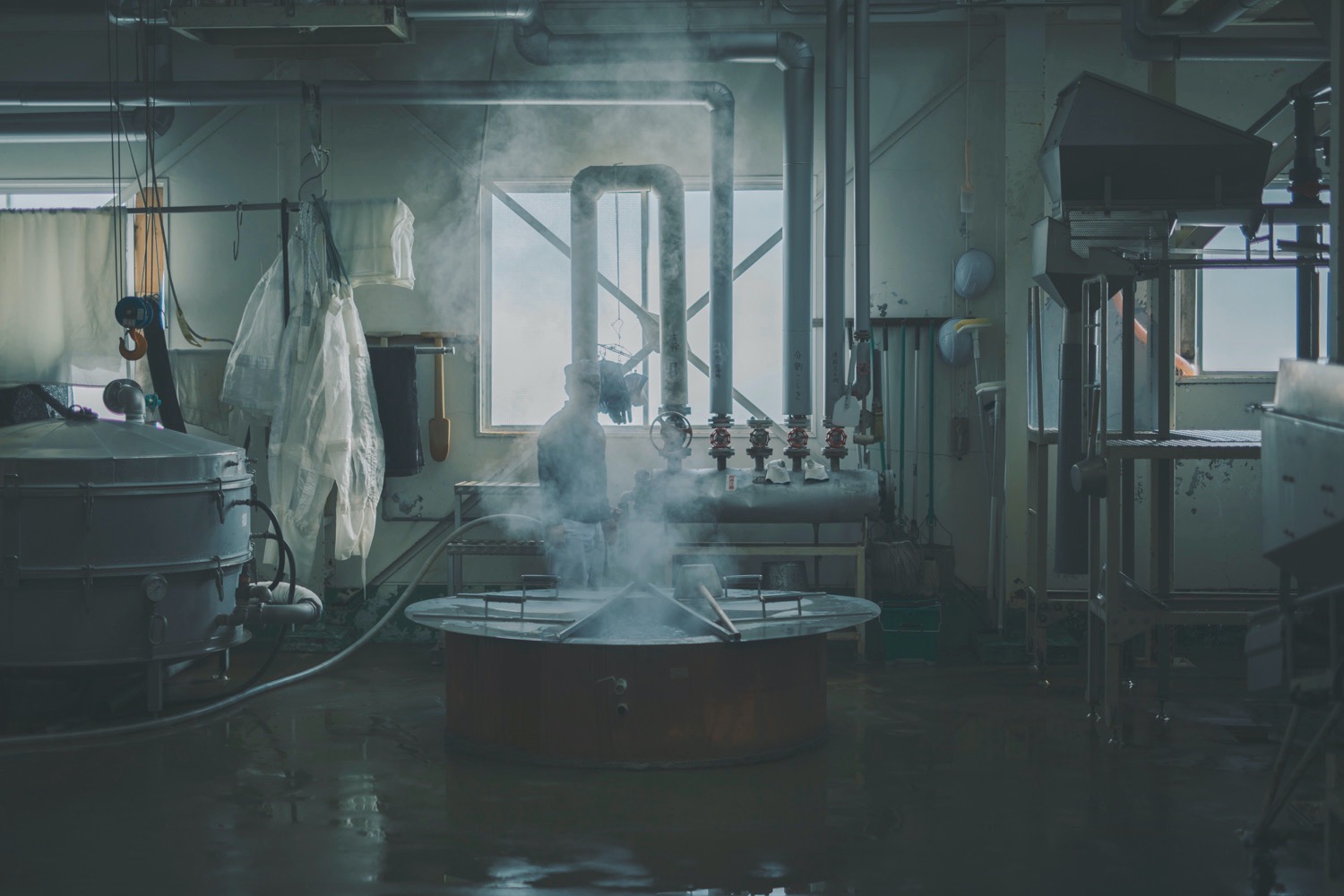 The search for terroir in sake begins
It used to be fairly straightforward  to sell sake beyond a brewery's home prefecture, by advertising in newspapers, TV, and getting distribution via major retailers. To be featured it had to win a medal at the Annual Japan Sake Awards, and the shortest way to the podium was to brew the best sake possible using the "YK35" formula. 
YK35 stands for Hyogo grown Yamadanishiki rice, Kumamoto yeast #9, and a rice polishing ratio of 35 per cent. To translate that into wine terms, imagine if all winemakers were asked to compete using strictly Cabernet Sauvignon grown in the same village, pressed the same way and fermented with the same yeast variety. Although YK35 was never an official requirement, sake brewed by this formula dominated Japan's national competition for over a decade.  
Reminiscent of wine's "parkerisation" in the 1990s, a similar closed loop feedback system prevailed in sake brewing. This led to over-polishing, yeasting, double pasteurisation, filtration and dilution becoming the industry's gold standard, yielding commercialised and dangerously undistinguishable sake for a daiginjo hungry Japan.
Following in the footsteps of the natural wine movement – which was born as a protest against overly manipulated wines – sake is now going through a similar period of liberation with its own terroir-focussed revolution largely led by the new generation. 
Now, since sake production is a much more human driven process than wine and the relationship between the base material and finished product is more removed, it's a big question what natural, let alone terroir in sake, actually means. While there is no industry consensus, the overall discussion revolves around a return to local rice varieties, ambient yeast fermentation and revival of old brewing methods like kimoto and bodaimoto that were pushed into obscurity by the technological advancement of previous decades. 
With more attention being paid to every ingredient and aspect of sake brewing, the subject of organic farming inevitably comes up. Although Japan's humid, rainy and typhoon-prone climate makes it notoriously hard to balance organic farming with sustainable yields, many producers are starting to consider a switch. 
Historically Japanese breweries buy rice from a network of contracted farmers, often from different parts of the country. But producers like Niida Honke, Aramasa, and Terada Honke are leading the way by taking organic rice cultivation into their own hands. 
Probably one of the most impressive projects on this topic in recent years is Muneki Matsumoto's Aikawa rice terrace in Tosa. Planted with two native rice varieties and farmed organically, it wraps around local hills linking an undulating series of paddies, creating a unique ecosystem that reaches 600m above sea level. With an ambitious goal to cultivate rice at the brewery's doorstep, Muneki was able to transform Keigetsu sake into an artisanal product carrying the unmistakable identity of its terroir.
Another great example of a brewery that embodies new wave sake elements is Tsuchida Shuzo. Sixth generation owner Yuji Tsuchida was in his mid 20s when he took over the brewery about a decade ago, and has since found a new way to honour ingredients and showcase the rice. Relying on ambient yeast to carry out the fermentation and brewing exclusively using the historical kimoto method, he abolished rice polishing almost entirely, removing just 10 per cent of the rice husk for his recent batch. 
All of these epic efforts in rice sourcing coupled with thoughtful labour intensive brewing techniques led many producers to adopt natural wine's "nothing added, nothing taken away" philosophy. More and more breweries now tend to forego previously fashionable charcoal filtering, pasteurisation and dilution. The special term that distinguishes bottles brewed in this style is Muroka Nama Genshu, but since the importance of old school terminology is losing its grip, it's often reduced to the acronym MNG. 
So what does the new wave sake taste like? As much as it's dangerous to generalise flavours, I think it's hard to deny that the sake that's been hitting the market over the last few years has more personality, tastes bolder, tends to have higher acidity and is overall more complex. And if my crystal ball is accurate, this is just the beginning of what looks like a new era for the whole category.