Avroko Group brings New York's Ghost Donkey, Saxon + Parole, The Poni Room and Liquorette to New Zealand. By Holly Graham.
Avroko Group, the design and concept firm behind Asia bar designs such as Charles.H (Seoul) and Lennon's (Bangkok), are bringing four of their venues to the Pacific – namely Auckland – and it's something of a homecoming. 
The concepts – Saxon + Parole, Ghost Donkey, The Poni Room and Liquorette – are open or currently opening, on the other side of the world to their original homes, in the middle of a pandemic. But why, after branching out some of the concepts to Moscow (Saxon + Parole), Las Vegas (Ghost Donkey) and London (Liquorette), has the group set its sights on Auckland?
Avroko group was born 20 years ago by four founding partners, who opened their first restaurant Public in NYC back in 2003. At the time, Brad Farmerie – brother of founding partner Adam Farmerie – was working in the UK famous Kiwi chef Peter Gordon. After chatting with Brad, Adam discovered his brother had been learning about Kiwi produce from Peter and his visits to the country, and was keen to feature New Zealand's produce and wine in the USA, as no one else was doing it. Because of this, Kiwi food and wine became the core of Public and was the go-to spot for Kiwis in NYC, bagging a Michelin star in the last eight years of its 15 year tenure.
This meant the group developed strong ties to Kiwi winemakers, and a passion for the country and produce, becoming friends with key hospitality figures in New Zealand throughout the process.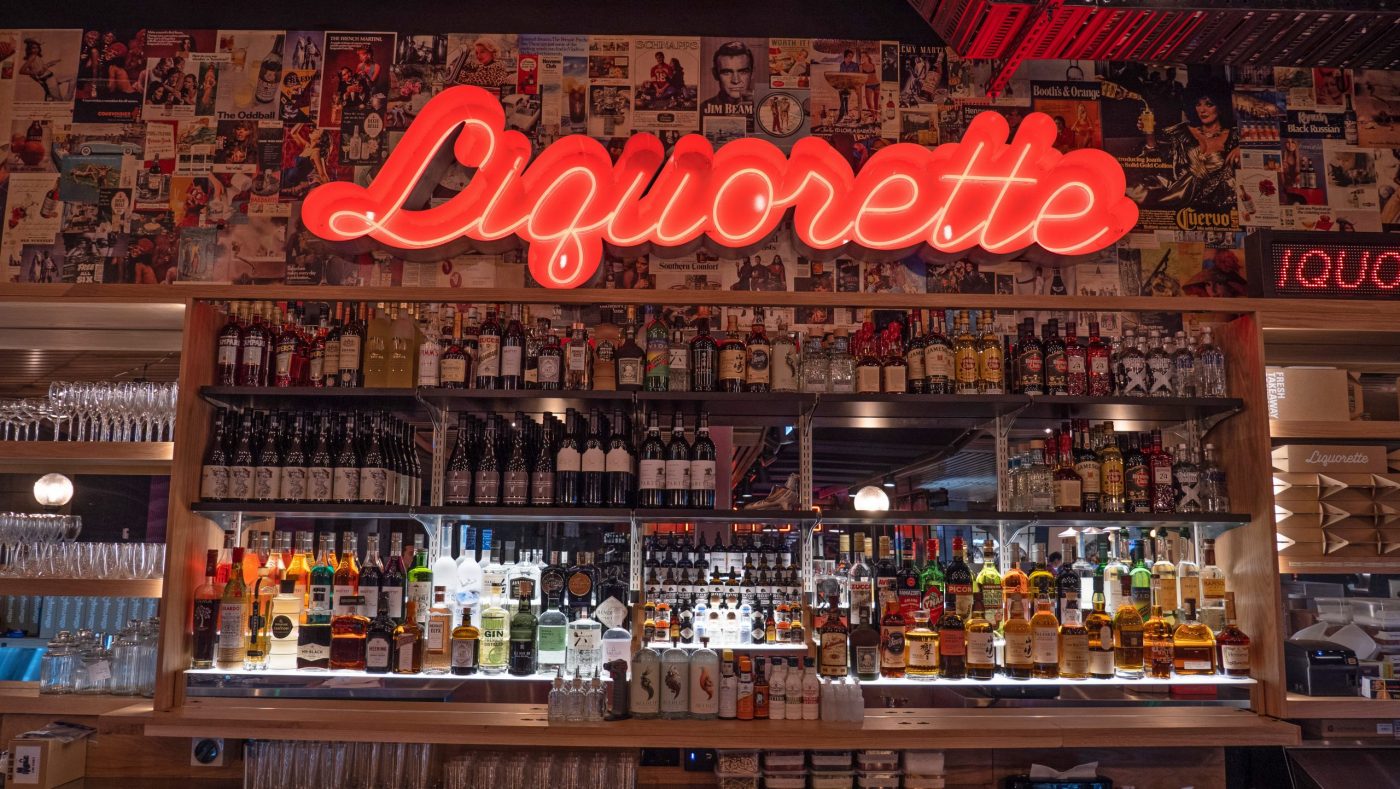 Marion Emmanuelle, partner at Avroko Group and currently on the ground in Auckland, explains: "New Zealand has always been on our radar and it was just a matter of time before we did something there." Marion adds she's always super impressed by the appetite for hospitality and world class experiences she's encountered there
Ghost Donkey was the first to open, followed by The Poni Room and Liquorette, with Saxon + Parole due to open this autumn. "Each concept is very distinct but quite complementary," explains Marion. "They have common threads but you can go to each venue for different occasions and you'll always find a strong beverage program and experiences that are developed holistically through a strong brand lens. If you didn't know they were all Avroko venues, you probably wouldn't guess as the aesthetics are all very different."
But why all four? Marion says the group figured there was room for each of the brands in Auckland. Saxon + Parole simply because it's a quintessential NYC concept – an elevated brassiere with a dynamic cocktail program at its core, and "Kiwis love that NYC experience and beautiful produce," says Marion. 
The group felt Mexican food and culture hasn't really been explored in New Zealand, making Ghost Donkey a great fit. "Plus, we love the agave category and feel like it's still yet to be fully discovered and that Kiwis would really appreciate it." The Poni Room is a pan-Asian izakaya, so a little more familiar in the New Zealand market, "but it's high energy and playful with a cool cocktail program, lots of highballs and Japanese whiskies – familiar but different," as Marion puts it.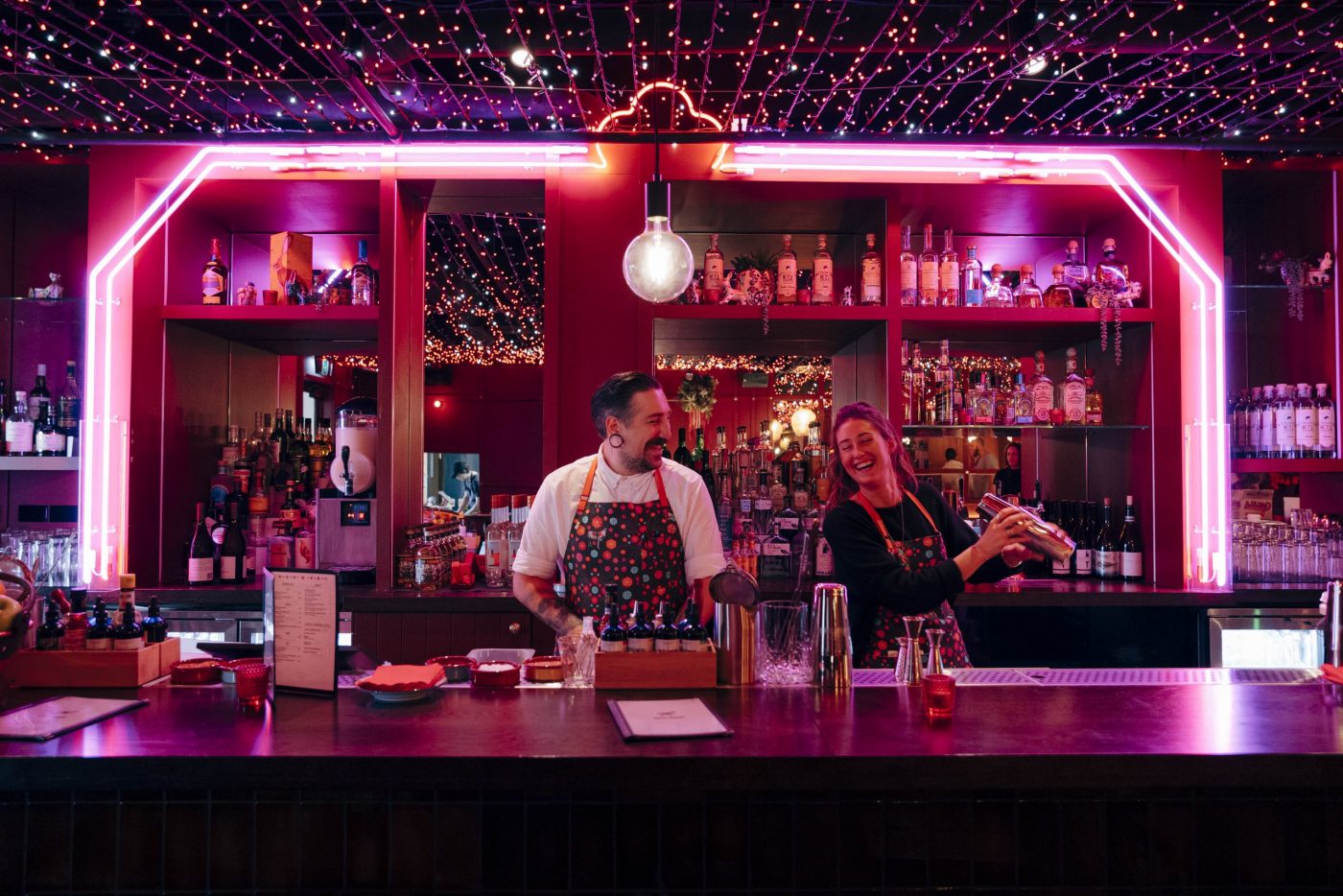 Liquorette – the bodega inspired venue with cocktail delivery and takeaway – sets out to demystify cocktails and make them more approachable. "Liquorette is very much conceptualised for that purpose," explains Marion. "You don't need someone with a handlebar moustache and suspenders making your drink – bartenders don't have to be intimidating!" Marion rightly points out that New Zealand is mostly a wine drinking nation, meaning cocktail driven concepts have to be approachable. "It's not stuffy – you don't need to feel like you should be able to make an Old Fashioned to order one. The plan is for Liquorette to hold cocktail masterclasses too, and guests can then pop behind the bar and make drinks."
The process, however, has not been without setbacks, with the obvious being the COVID-19 pandemic. "Normally we would've had the full team from NYC here," explains Marion. "Not being able to travel has forced us to do things differently i.e a lot of Zoom calls and remote tastings. We had no idea how we'd open but New Zealand had lifted most restrictions by the time we were ready to open Ghost Donkey. We feel very lucky!"
It also goes without saying that opening four concepts is no mean feat, meaning Marion and her core team of Kiwi f&B veterans had to recruit about 170 people to cover all four venues. "It's a pretty substantial operation but our strong local network helped us put together a team and it grew from there. We've had some fantastic bartenders join us and I'm really happy with the team we've got."
Marion reveals that because of airline industry redundancies during the pandemic, many pilots and crew have applied for jobs. "We had around 60 pilots and air staff to apply and have hired a few. Gosh, if you told me a year ago I would be hiring pilots as bartenders, I wouldn't have believed you! It's been great to be able to provide employment and a sense of community."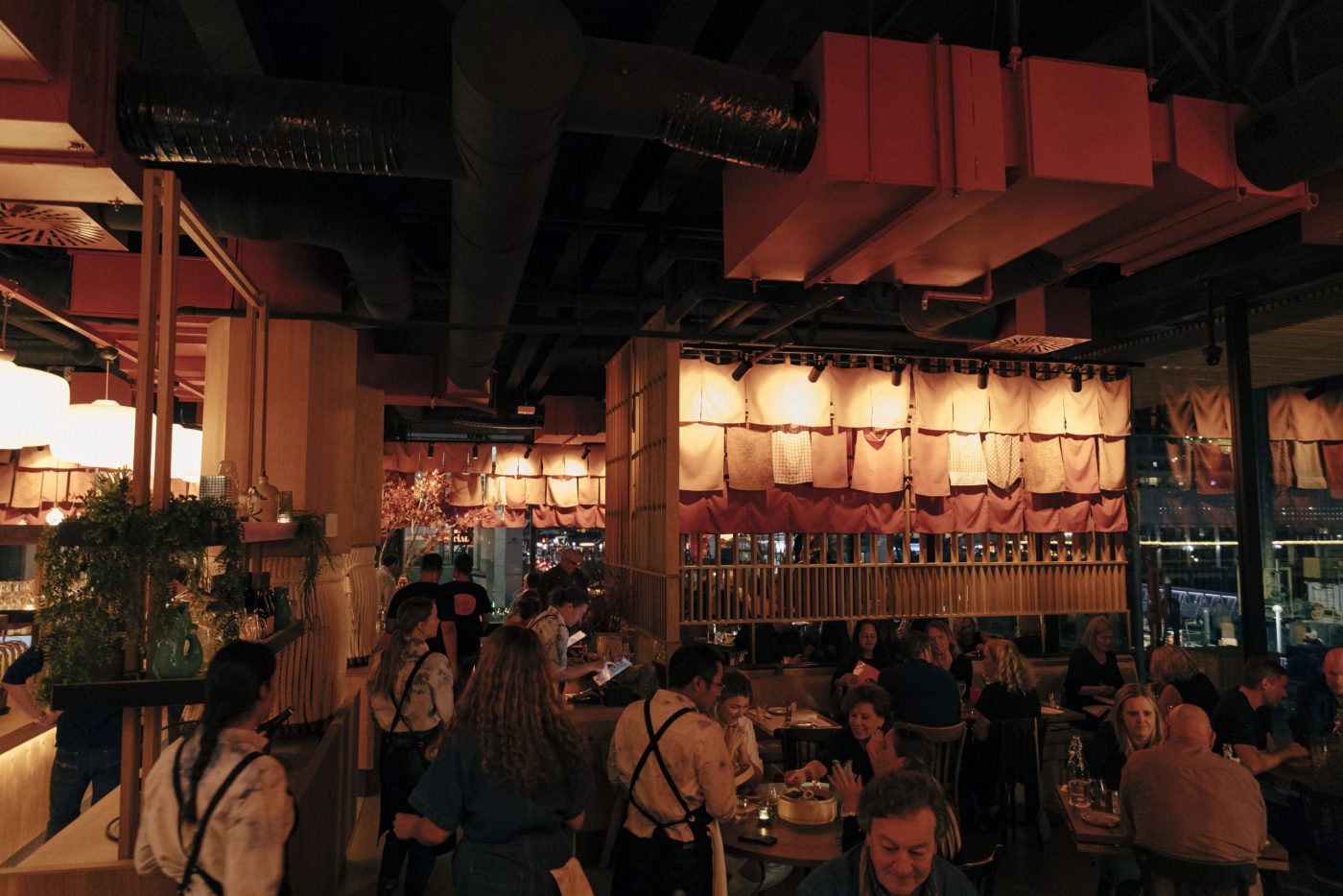 Access to produce – amazing as it is in New Zealand – has also posed a challenge for Marion and the team as it's much more seasonal than NYC. For example, limes and lemons are only available for about sixty to seventy per cent of the year. "However, those challenges force innovation, so the team has been playing around with alternatives, as opposed to doing something that could compromise the drink."
Another thing Marion and the team were nervous about is the self service options at Liquorette. "Everyone warned us that Kiwis like a drink and it might not be a great idea to have self service, but it's been amazing. People aren't used to being trusted in that capacity in a hospitality environment, so it's almost like they go out of their way not to take advantage."
Though Marion says the bar scene is great in Auckland, one thing that really struck her is that people don't sit at bar tops, to the point where bars won't actually put out stools. "We need to develop that culture and get people comfy sitting at the bar and chatting to the bartender. The bar experience is very social here but more for catching up with friends and less about experiencing the actual bar and drinks." To conquer this, Marion says they've made sure each venue has a huge bar counter, with Ghost Donkey seating about 20 and Saxon + Parole at 40. "We actively encourage people to sit there and interact with the bartender. It's very conversational and approachable, so you'll have a great time, learn something and won't feel inadequate."
With New Zealand in a better position than most during the pandemic, Akrovo are counting their lucky donkeys and will no doubt pave the way for the Auckland bar scene to really boom and finally make its mark on the global cocktail map.