As the world battles tough times, help presents itself in many forms – these are some of the heroes in China you may not have heard of. By Elysia Bagley.
It may seem difficult to make a difference from your couch, but these bars, bartenders and other members of China's industry have found ways to do it during lockdowns caused. Here are four initiatives to inspire you to do good for your industry and community.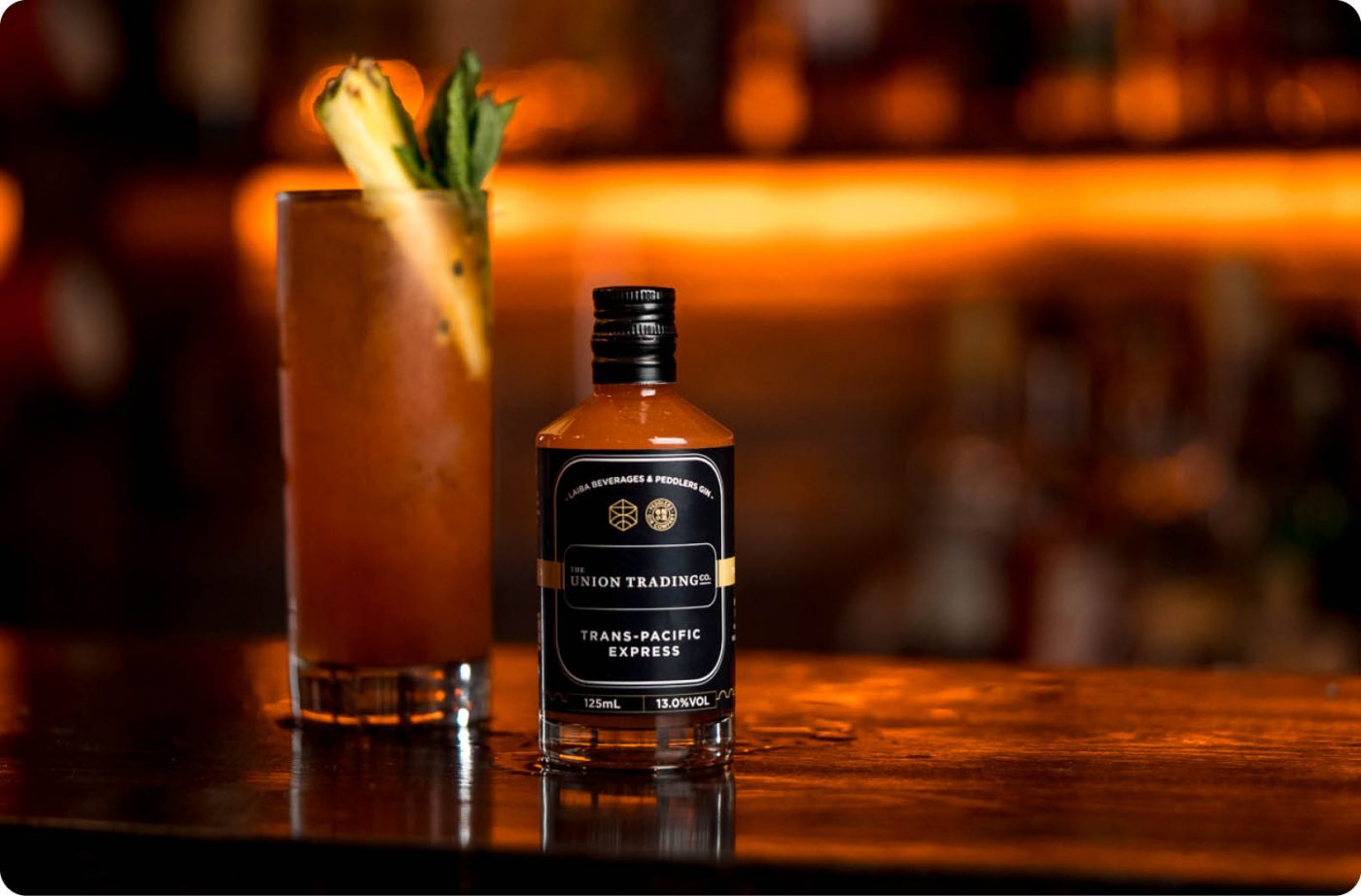 Bottling up the best of bars
China's own Peddlers Gin has teamed up with bottled cocktail pros LAIBA to create Bar in a Bottle, a platform where bars can connect with their guests and generate revenue, whether or not they're not open for business. Bar in a Bottle puts cocktail recipes created by top bars and bartenders around China in bottles, with no overhead costs to the bars themselves – they simply create the recipe and LAIBA takes care of production and distribution; footing the bill for the liquid and logistics.
So, through Bar in a Bottle, guests who are missing their favourite bars can order cocktail packs from the Virtual Bar Street mini app on social platform WeChat, and enjoy drinks from the comfort and safety of their homes. Delivery takes one to three days to anywhere in China, and all cocktails are shelf stable. The menu currently includes offerings from The Union Trading Company (Shanghai), The Black Moth (Beijing), Logan's Punch (Shanghai), The Odd Couple (Shanghai), el Barrio (Beijing), Shake (Shanghai), E.P.I.C. (Shanghai) and Arch by Tastebuds (Shanghai) with more to come.
On top of that, for the past month LAIBA has been using 25 percent of profits from its WeChat shop to directly purchase medical supplies and send them to hospitals in need in Wuhan, with help from a friend on the ground in the city to coordinate the donations. With the launch of Bar in a Bottle, they and Peddlers are continuing that system, donating 25 per cent of profits to the Red Cross of China to support frontline workers in Wuhan.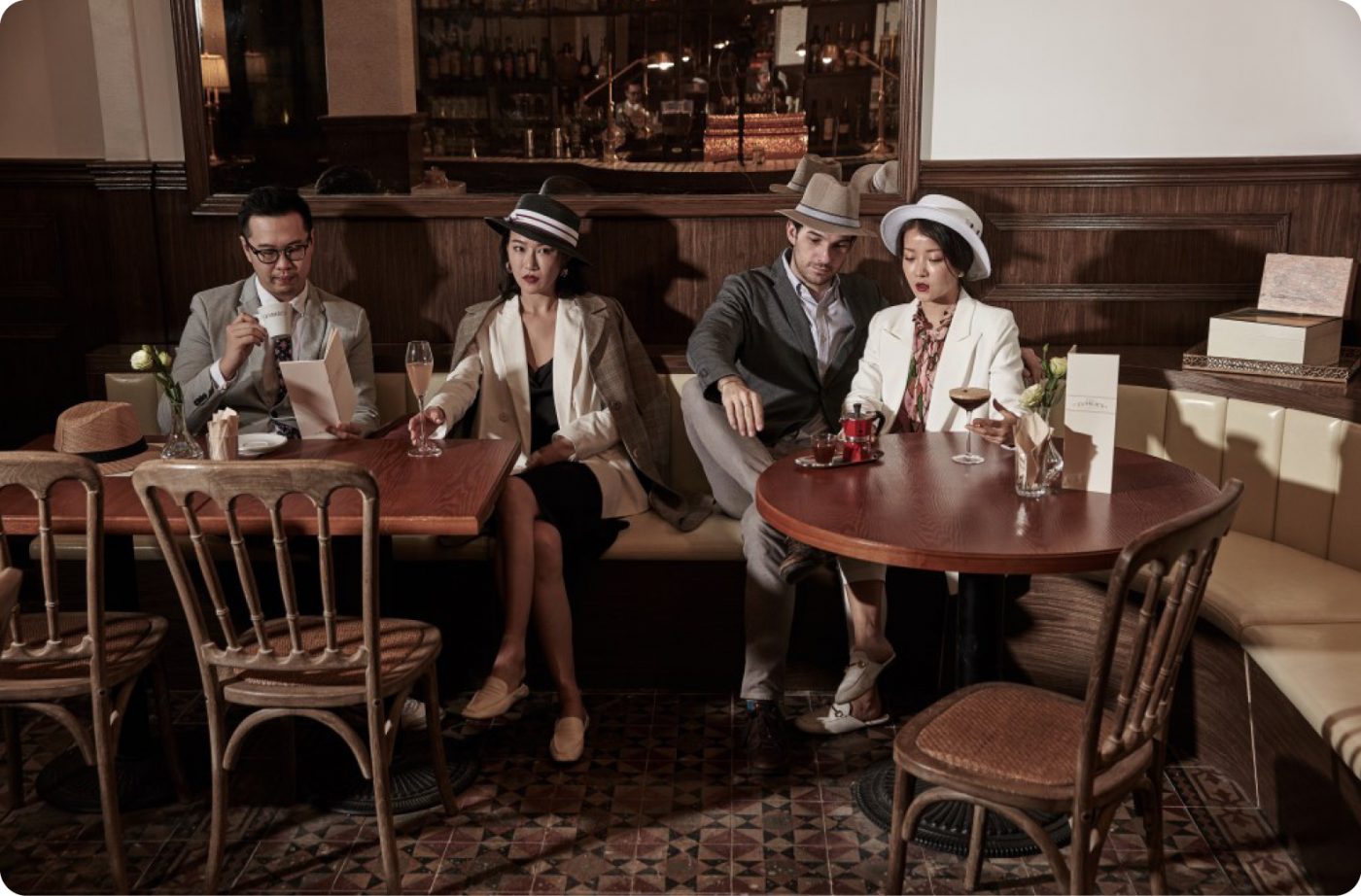 Masterclasses for all
In awesome efforts to help members of the industry up their knowledge during their down time, some have taken to the web to stream masterclasses and provide free training and education to their fellow bartenders.
Nadia Liu, founder of Na Riddle in Chengdu, has paired up with bartenders from eight cities (Chengdu, Wuhan, Chongqing, Xi'an, Kunming, Shandong and Guiyang) to deliver original content through live classes and original content. Each night has seen a new masterclass streaming at 8pm from Douyin (China's TikTok) account Na不乐思蜀 and each day she shares industry-focused content via her official WeChat account Na是一位调酒师.
Topics that Nadia and her co-teachers have covered include calvados with Vivian of Flair Bar in Chengdu; classic cocktails with Hugo of Safe House in Changsha; vermouth with Shuo Hao of Forever Drink in Shandong; curacao with the team of Green Table in Shenzhen; sherry with Colin Li of Limited Edition Sip Bar at Waldorf Astoria Chengdu; chartreuse with Ray and Zoe of TAILME in Chengdu and more. Classes are every Monday, Wednesday and Friday at 8pm.
Likewise, the team of Hope & Sesame, Guangzhou have started up a series of free masterclasses at their venue Charlie's. Bartenders in Guangzhou can attend these in person, but they'll also be livestreamed from the group's Bilibili video platform account 庙前冰室. Sessions will cover everything from technique and spirits to social media and events, with hands on training and tastings for those physically present.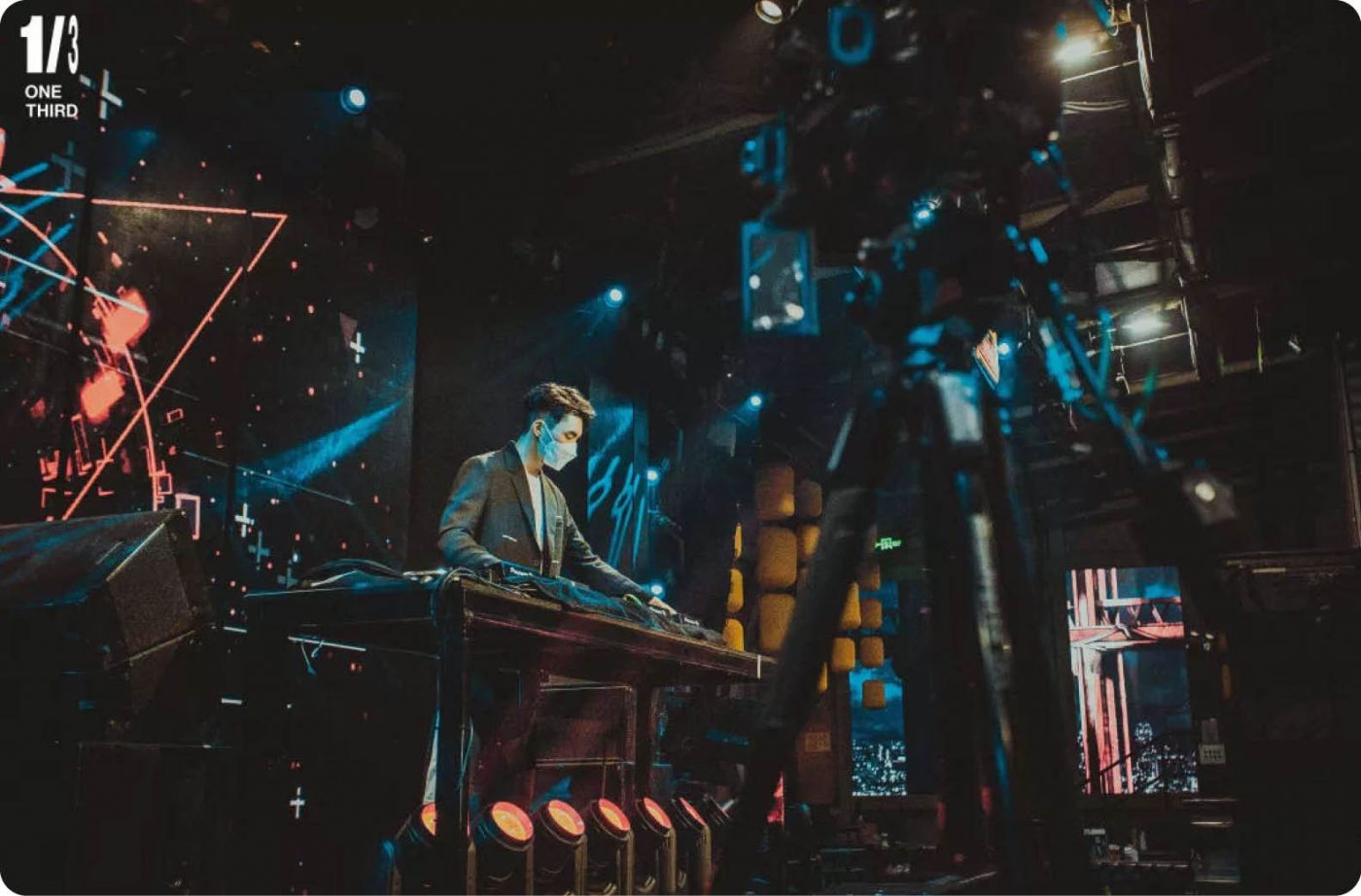 Raving for the cause
Founder of China's popular One Third clubs Maggie Liu has been doing her part to help Wuhan since the very start of the epidemic. First, she reached out to the community to who came together to purchase 30,000 medical masks, 5,000 pairs of medical gloves, and raise ¥630,000, which went towards buying 2,000 pieces of grade A medical protective clothing. These supplies were sent to Huangmei county, Huanggang in Hubei and put to use. As the situation worsened, she continued to raise funds, and soon learned of one hospital's urgent need of a negative-pressure ambulance. After making hundreds of phone calls, she secured ¥473,000 to purchase the ambulance, which was donated to Huangmei county in mid-February.
But aside from Maggie's valiant personal efforts, she also brought One Third into the mix to further raise funds, while bringing some innovative entertainment to guests in response to the closing of clubs and cancelling of live music events across the country. The club launched China's now increasingly popular "cloud rave" – aka virtual rave – which sees DJs performing their sets live while guests tune for a full night of music via streaming platforms. As over 1.2 million unique viewers tuned in to One Third's first online rave, the club broke Douyin's single day streaming record while also raising 19 million yinlang, the platform's virtual currency. Over the next few days they launched dual city mode, streaming from both their Beijing and Hangzhou venues and eventually raising over 33.2 million yinlang. They then donated 100 per cent of the funds earned from the live broadcast to Wuhan relief.
"Through livestreams anyone can interact with anyone without leaving the comfort of their home, and at the same time, people are enabled to find a sense of belonging amidst this tense atmosphere," says Maggie. "By bringing everyone closer together, we hope that we can also do a little to contribute to the country's fight against the epidemic."
One Third continues to hold weekly cloud raves, generally every Friday, Saturday and Sunday – follow OneThirdOfficial on WeChat for the line-up, and tune in to their livestream on Douyin account OneThirdOfficial.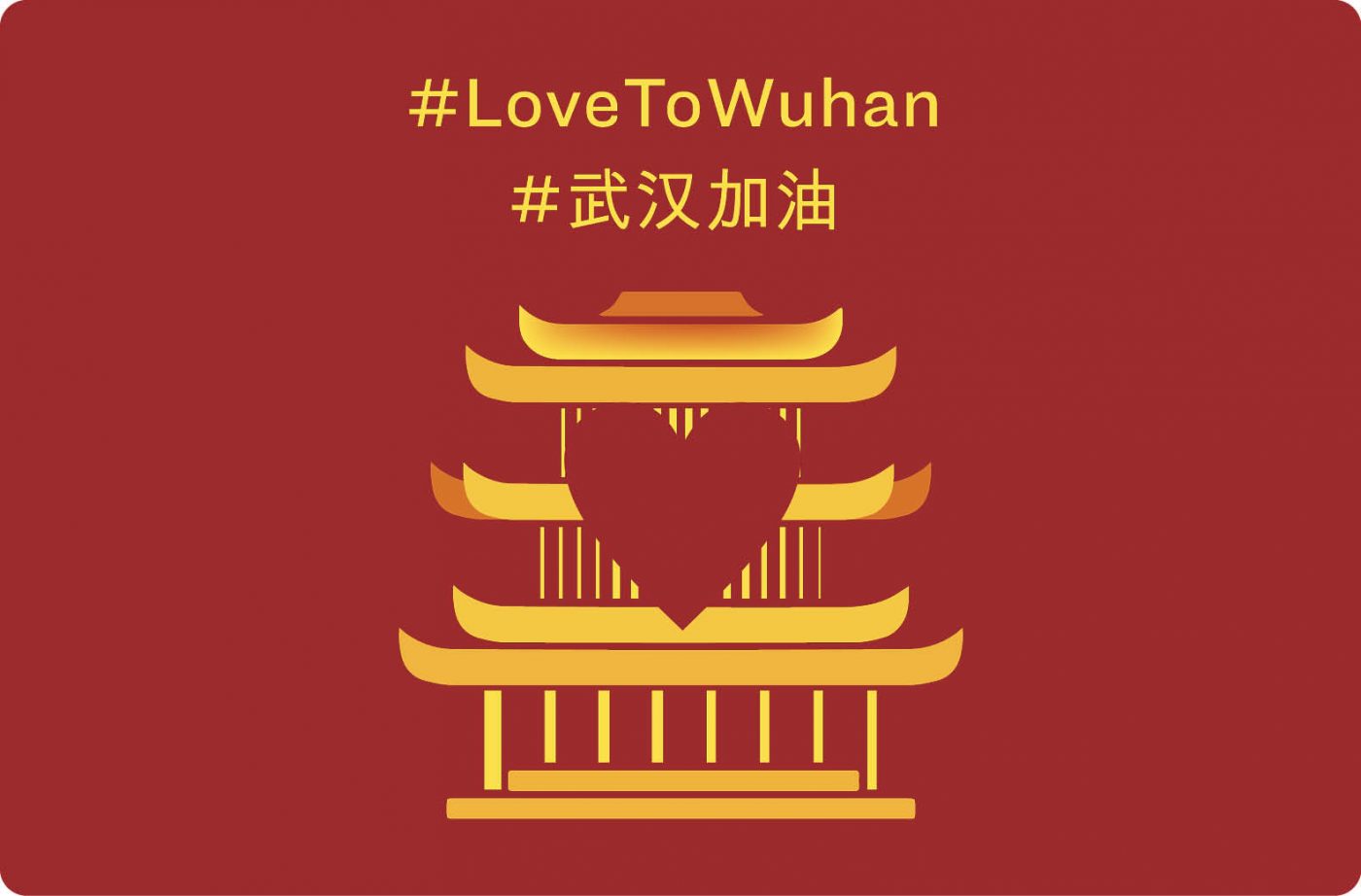 Gathering support from abroad
With its #LovetoWuhan campaign, Proof & Company is working with their markets to throw charity events in support of Wuhan's f&b industry and the people within it. It kicked off at Singapore's 28 HongKong Street, with bottles sponsored by Proof and their brands with 100 per cent of proceeds from cocktail sales going towards buying masks, sanitising products and other necessary items for industry peers in Wuhan. They're in the process of planning more events with bars in Southeast Asia and Australia to help raise further funds and awareness about the ongoing situation surrounding the outbreak.
What are you doing to help your community or fundraise? Let us know in a comment below.