Asia's bar community shares knowledge and insight they have now, that they wish they knew when they first started out. By Holly Graham.
Patience, young grasshopper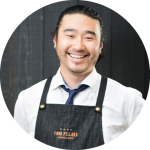 Samuel Ng – Asia trade relations manager and brand ambassador, Four Pillars Gin
"Don't rush to be a manager or a superstar. Let that just happen naturally. When you're starting out, take the time to learn by absorbing from as many wonderful mentors as possible and reading books. Learn how to talk to everyone, but to listen more than you talk."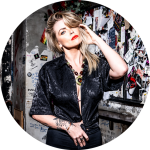 Beckaly Franks – Owner, The Pontiac (Hong Kong)
"Slow down. You won't know everything and you don't need to know everything right away.  Becoming a professional and successful bartender is like becoming a pilot. You have to study but most importantly you have to put in the hours. The only real way to get better is to be humble and do the work. You must juice the lemons."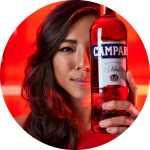 Symphony Loo – Campari Group regional brand ambassador
"Learn the basics and start from the foundation before starting to do guest shifts etc. Be humble when learning."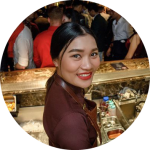 Ann Pinsuda Pongprom – Head bartender, The Bamboo Bar (Bangkok)
"Be patient and always have the willingness to learn – you can never know too much"
To expand beyond the flavour of cocktails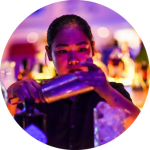 Faye Fernando – Bartender, Cove (Manila)
"Don't dislike something because you don't like the taste or texture, or because of your personal beliefs. The best thing to do is remember it and learn from it. Every person has different tastes, it's just a matter of sharing your flavour experience and inspiration. Aside from serving tasty drinks, bartenders share experiences using cocktails to create an affinity with their guests."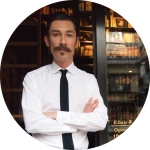 Rogerio Igarashi Vaz – Co-owner/chief bartender, Bar Trench (Tokyo)
"When I was a young bartender creating a cocktails, my focus was mainly on the taste of the cocktail. Nowadays, I think about how much enjoyment guests will have with a drink outside of taste, if I consider every element such as matching the glassware to the theme of the bar or design of the venue, too much or too little garnish, the weight of the glassware etc. We need to know how to fit all of that into costing so that bar owners can profit from it, as well as giving their guests good value for money."
Get out from behind the bar to work with others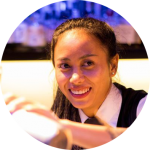 Suwincha "ChaCha" Singsuwan – Group bar manager, Rabbit Hole (Bangkok)
"I found I have developed faster by spending more time with other departments other than the bar. I learned to purchase order and how to cost control simply by spending an extra hour of my work day with the finance department, for example. It became very useful when I took the position of head bartender."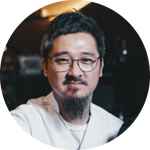 Chee Kheong "CK" Kho – Owner of Coley and Pahit (Kuala Lumpur)
"I love the interaction between chefs and bartenders. We both have different ways of expressing flavours, different techniques and methods and different ingredient knowledge."
The importance of classics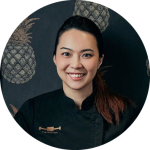 Natalie Lau  – Bar manager, The Old Man (Hong Kong)
"Classic cocktails are still the main influencers of modern cocktails. When I worked in London, some bartenders were shocked that I didn't know these legendary cocktails and their creators. As soon as I learned them, it helped me realise the fundamentals of building a cocktail."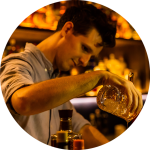 Ross Woodford – Founder and bartender, Life on Mars (Shenzhen)
"My first job was in a cocktail nightclub, so my original training was all about speed of service and memorisation. After that it was mostly self-taught, so I wish someone had explained to me that most drinks can be distilled down to a few different templates which you can use as a starting point for understanding taste, pairings, balance and making your own drinks. For a long time I didn't look at recipes that way and it really was a defining moment for me when I finally understood that a Daiquiri, Margarita and Amaretto Sour are basically the same fucking drink with a few tiny tweaks. Learn your templates!"
The value of exploring other cultures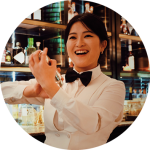 June Baek – Bartender, Madame Fan, JW Marriott Hotel South Beach (Singapore)
"I moved to Singapore from Korea, to join a hotel bar. Korea's bar culture is still kind of closed, and working in the industry is still frowned upon. I couldn't really see a healthy future, so I left thinking that I could have a long career in a hotel and people back home would view me as more professional.
When I came to Singapore, it really opened my eyes. I didn't know Asia had such a big bar scene. The bar culture seemed so much more professional and the opportunity to grow in my career is endless. There are so many amazing professional bartenders that I've met and for me, visiting other bars, attending masterclasses and events has helped me the most."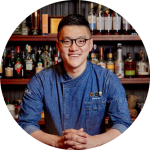 Demie Kim – Head bartender, Alice Cheongdam (Seoul)
"I've had opportunities to visit other countries as a guest bartender where I've met other bartenders, cocktail lovers and friends – all of who have given me unforgettable memories. These new encounters taught me about different languages, cultures, food, drinks and so on. But most importantly I learned about the community that brings us all together."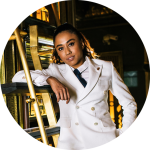 Yana Kamaruddin – Bar supervisor, Atlas (Singapore)
"There's so much to be learned by venturing out into the world. Watching others work or talking to people from different bars and regions can really help us expand on our own strengths. We can learn new techniques by watching others work and gain new perspectives and insights by talking to others."
The power of physical and mental health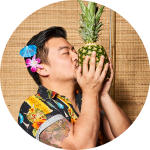 Yao Lu – Owner, The Union Trading Company (Shanghai)
"I wish I was taught the importance of mental health – that taking care of oneself needs to be the foundation of taking care of others. That empathy requires refills, and it's okay to ask for these refills. Master the fine line of being strong, tough and also empathetic not just towards others, but ourselves."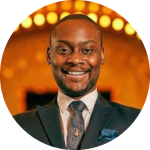 Keith Motsi – Head bartender, Charles H (Seoul)
 "Nowadays there's much more of a focus on mental and physical wellbeing, especially because this past decade the rise in professionalism in the bar industry and great bar programs in luxury environments has shown that bartending now is a viable career choice.
When I started out it was full throttle. There weren't many career bartenders and it was usually only a stop gap career. Role models and digital and social media savvy figures were few and far between and low abv was never on the agenda – respect was earned on how much liquor one could handle. This is now changing for the better. Now we are aware that it can be a long career, especially if you work hard, stay humble and live a balanced lifestyle."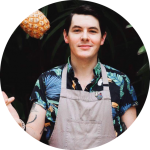 Tom Egerton – Spirits evangelist Hong Kong and Macau, Proof & Company
"I wish I was taught to stretch before a shift, hydrate after a shift, get more vitamin D and do shots of vermouth instead of Wray & Nephew!"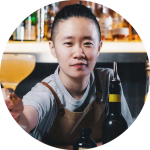 Caden Chua – Bartender, Coley (Kuala Lumpur)
"Now I keep up a healthy lifestyle and a healthy diet that helps me to strengthen my body and mind."
The value of collaboration and community spirit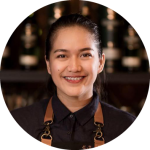 Kathrin Osmillo – Bar manager, OTO (Manila)
"I wish I knew early on how to network and make connections within the bar world. The camaraderie of our industry is different to others – we help each other to have a better community, and don't often compete with one another."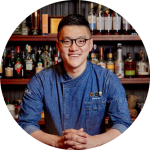 Demie Kim – Head bartender, Alice Cheongdam (Seoul)
"This is a community we share and grow together without borders. Now we're able to pursue bigger goals than just being a good bartender in your town. I believe if a bartender is part of a great community, it helps them widen their perspective and pushes them to pursue more meaningful goals."
The significance of hospitality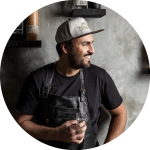 Jay Khan – Founder, Coa (Hong Kong)
"I wish I knew at the beginning that making cocktails is just part of the job and not the most important part. A good bar is a complete package of service, hospitality, drinks, music and vibe. Returning guests don't just come back because they had a delicious cocktail in your bar – they come back because they had a great time and felt welcomed.
A guest might enjoy the drinks but if they have a bad experience, they will not return and might also tell their friends, giving your bar a bad rep!"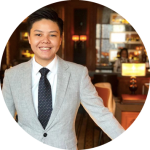 Summer Lo – Assistant bar manager, Caprice Bar, Four Seasons Hotel (Hong Kong)
"The best cocktail is not measured on how fancy it looks, but the whole package, including hospitality, preparation, presentation and explanation."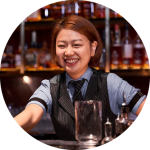 Sophia Kang – Head bartender, Manhattan (Singapore)      
"When I was new to the industry, my focus was more on creating good drinks and learning bartending skills but not really on providing great hospitality. I wish I knew its importance early on."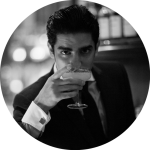 Devender Kumar – Bar manager, 8 ½ Otto e Mezzo Bombana (Hong Kong)
"Your relationship with your guests is the most important thing. I wish I knew that when I started as my focus was only on cocktails initially."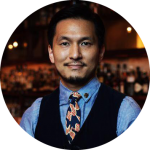 Atsushi Suzuki – Group manager, SG Group
"I've learned how important it is to make an awesome team – that's what makes a great bar and a great hospitality experience. I didn't know I wanted this when I started my career but my team helped me realise it."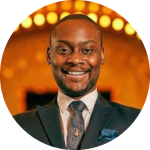 Keith Motsi – Head bartender, Charles H (Seoul)
"You must truly understand your guests. Usually we all get caught up in what is happening in our industry that we forget a vast majority of the people visiting us may not know much and need the education in a fun and unpretentious manner. Always remember to put smiles on faces  one drink at a time."