This post is sponsored by Jiangxiaobai.
The Latvian bartender captivated judges with a Jiangxiaobai baijiu based cocktail at IBA World Cocktail Championships.
 Last week, many eyes of the international bar industry were pointed on Chengdu as the city hosted the 2019 World Cocktail Championships (WCC) bartending competition.
Organised by the International Bartending Association and held at the Chengdu City International Convention Centre, WCC brought together over 100 talented bartenders from 62 countries. Each made it to the championships after surviving a strict preliminary process, which involving thousands of bartenders from around the world.
The competition followed its annual structure, crowning the World Champion across six categories: Before Dinner Cocktail, After Dinner Cocktail, Long Drink, Sparkling Cocktail, Flair Cocktail and Bartender's Choice. The six winners were then grouped together one more time in a Super Final to decide the World Bartender of the Year.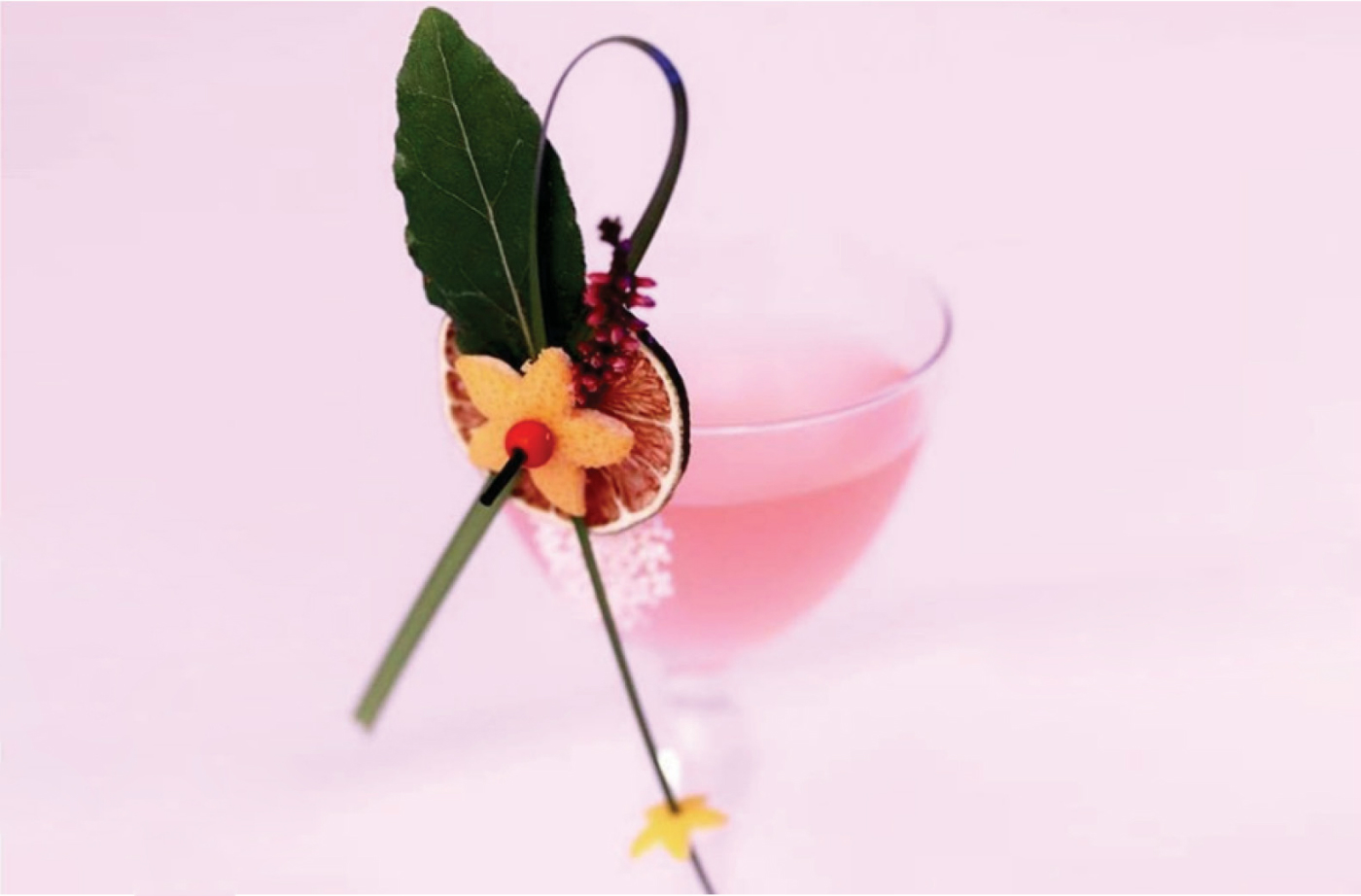 Over two days of relentless competition, WCC featured a showing of everything from classical bartending skills to exciting flair tending exhibitions before finally crowning the champion.
In the end, the 2019 Bartender of the Year title went to Andris Reizenbergs, a bartender and bar owner in Riga, Latvia. Reizenbergs won a bronze medal in the 2015 edition of the World Cocktail Championships, held in Sofia, Bulgaria – so this win in Chengdu rewarded his unwavering efforts to improve his craft over the last four years.
Reizenbergs made it to the Super Final after taking the win in the Before Dinner Cocktail category. And while only one could come away with the championship title, five other bartenders came away with World Champion titles in their respective categories.
Before Dinner Cocktail: Andris Reizenbergs (World Bartender of the Year)
After Dinner Cocktail: Kelly Oisin (Best Young Bartender of the Year)
Long Drink: Alex Sanchez, Ecuador
Sparkling Cocktail: Lee Ji Young, South Korea
Flair Cocktail: Miika Mehtio, Finland
Bartender's Choice: Alina Laaksonen, Finland
With two of its bartenders in the Super Final, Finland earned the Team Award of the Year.
A baijiu-based competition
This year's edition marked a special first in the 68 year's history of the competition: thanks to the main sponsor, China National Association for Liqueur and Spirits Circulation, for the first time in its history the World Cocktail Championships featured baijiu, the traditional Chinese spirit, as one of the base spirits.
Most of the contestants created recipes focused around the ingredient, trying to find the best interpretation for it in a modern cocktail. Eight famous baijiu brands took part in the competition, featuring some of their best labels. Among them, one has made the integration of baijiu into modern cocktail culture a staple of its brand mission: Jiangxiaobai.
The brand's featured product for the Championships, its hand crafted Black Label baijiu, boasts a lighter aroma, smoother taste and lower alcohol content (40 per cent) compared to traditional baijiu. These traits work to open up the spirit for use in contemporary mixology.
Reizenbergs' winning cocktail, You Look Wonderful Tonight, married together Jiangxiaobai baijiu and gin and then elevated their union with sour rhubarb and bitters. Together this creative mix of flavours helped him secure the win as World Bartender of the Year.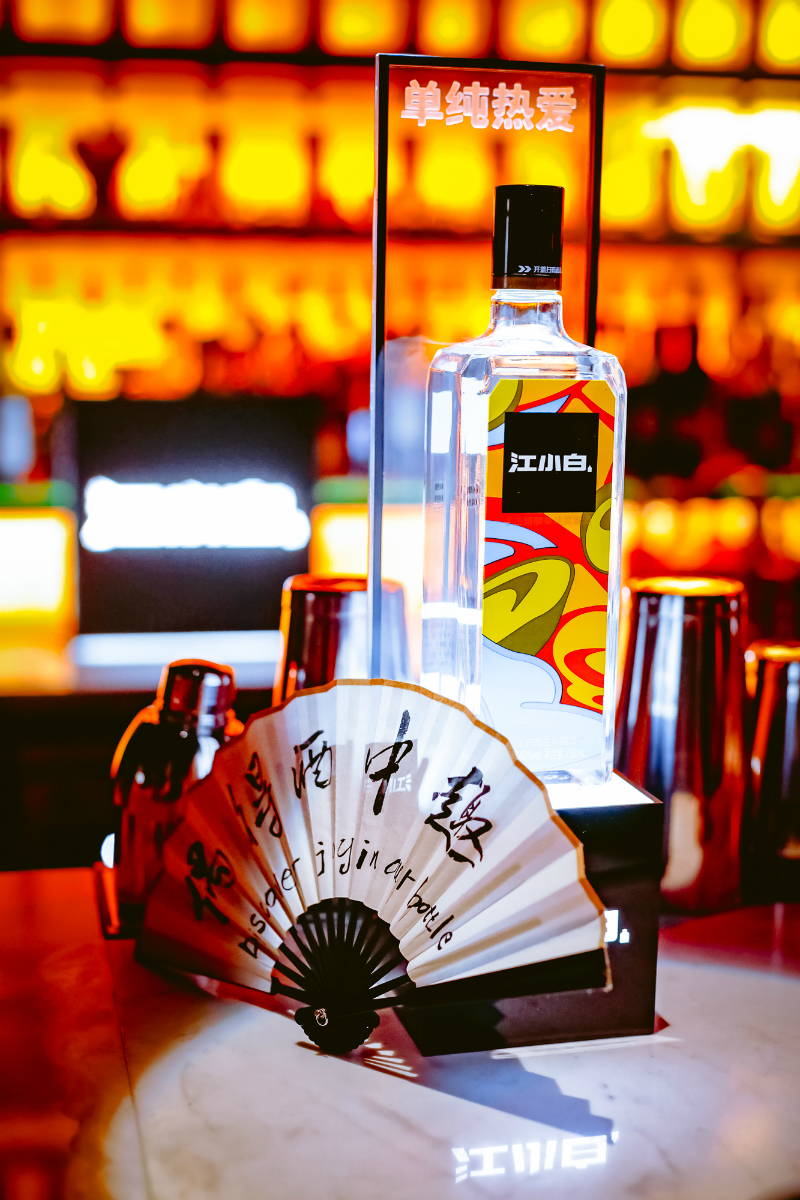 Jiangxiaobai: A renaissance of old flavour
Since its founding in 2012, Jiangxiaobai has pursued a fundamentally different flavour, culture and philosophy within the baijiu market. The idea has been to "change the narrative of baijiu and the way it is perceived by consumers," shares Zoe Fu, director of Jiangxiaobai's international business department. It's a process they've dubbed as a "renaissance of old flavour".
Jiangxiaobai positions itself as a baijiu for the younger generation, shaping its products and branding in a way that aims to help build an appreciation for a spirit which has been traditionally associated with China's older, more traditional population. Breaking this perception meant writing a new narrative – and that involved changing the traditional flavour template of baijiu and how it's consumed. 
Firstly, the brand lowered the abv content to make it more accessible for unaccustomed palates. Then, they bottled it in smaller vessels (mainly 100 ml), making it easier to drink as the baijiu is intended for more laid back scenarios as opposed to formal business dinner like traditional baijiu brands are. Small bottles make drinking baijiu become an easy and fun. Finally, they've worked to position Jiangxiaobai as a baijiu for cocktails, tapping into a more modern and popular way enjoying alcohol.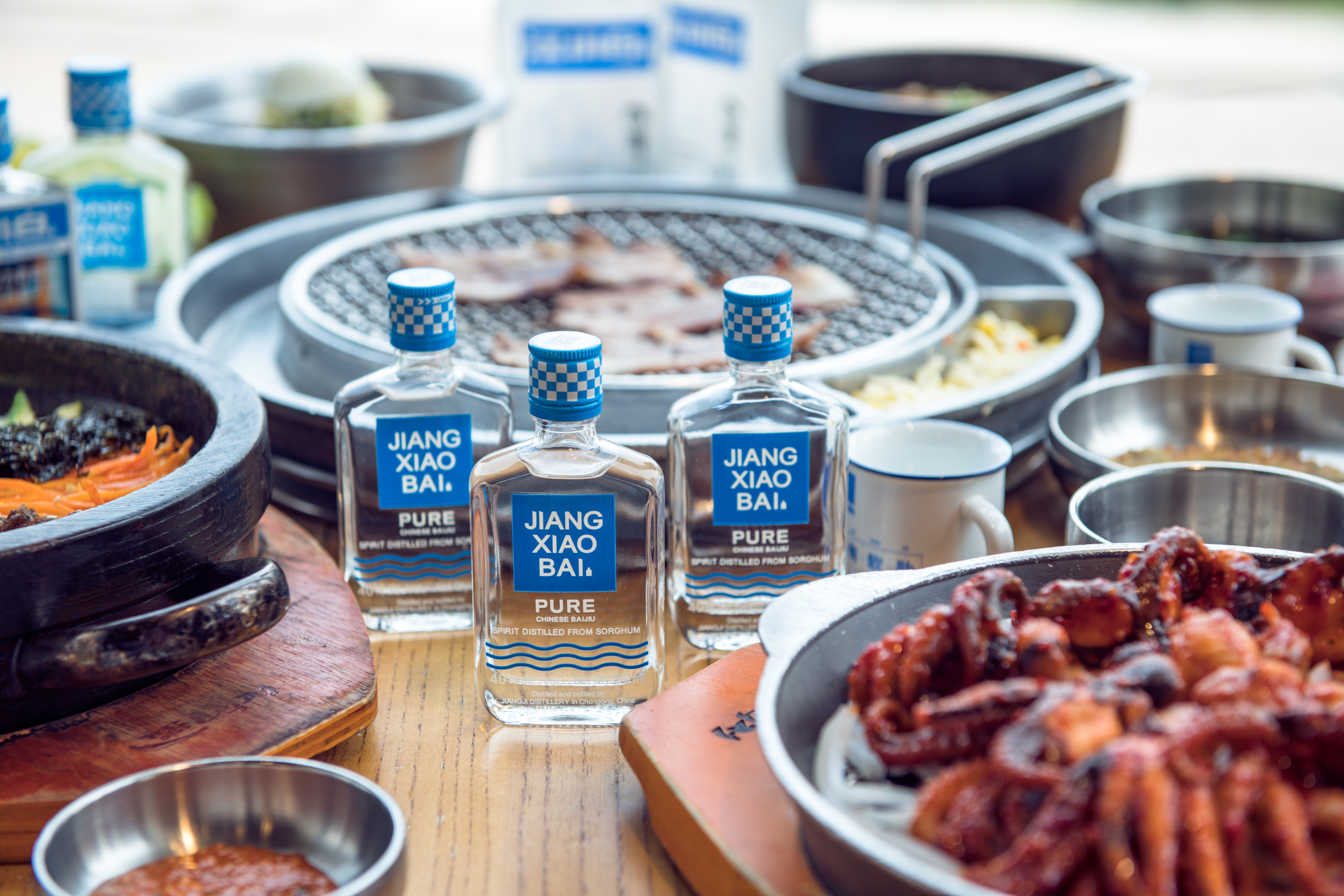 The goal is for it to be a cocktail spirit, enjoyed in moderation and with style. It's no secret that baijiu is perceived as a ganbei spirit – and that's a challenge the brand has worked to conquer. When introducing and promoting it to younger consumers, there's strong emphasis on education, both encouraging responsible and moderate drinking customs while also sharing history.
Moreover, the brand began to market its baijiu as a "simple and pure" spirit; one representing a cooler and more carefree lifestyle. It actively engaged with its core customers through events in line with their target audience and vibe – YOLO music festival and the Just Battle International Street dancing competition, for instance.
Now, the brand is setting up for international leaps. At the moment, it exports to 24 countries around the world, and hopes to have a much larger presence amongst the global bar industry soon. "There is a possibility that in the future, a cocktail based on baijiu will be regarded as a classic," says Fu.