The DMBA bar industry awards for China and Asia will return on December 9, 2019, unfolding from 6pm in the ballroom of the five-star Jing An Shangri-La, West Shanghai.

Founded in 2016 by Thirsty Work Productions, DMBA was created to celebrate the rapidly evolving China and Asia bar scenes. Today, it stands as one of the region's most highly anticipated annual events, showcasing the dynamic nature of our ever-growing beverage scene to the world and the people, brands and venues who drive it.
Now in its fourth edition, DMBA has now grown to include national, regional and international awards across 22 categories. From service and cocktails to innovation and sustainability, these awards recognise the year's voter-decided leaders in all aspects of the drinks industry, given out during a glittering ceremony that's live streamed to a global audience across multiple platforms.
TWP continues to be the select partner for global drinks brands to execute activations, masterclasses, consultancy, educational content and pop-ups across China and Asia's markets every year. DMBA is therefore our annual opportunity to celebrate these partnerships, both old and new, as well as engage our growing community of bartenders and followers in a nomination and voting process that defines the most popular names in our industry each year.
DRiNK Magazine and Thirsty Work Productions founder Theo Watt adds: "We are so proud of how DMBA has grown in the past three years, and this fourth year will not disappoint with more people, more awesome bars from around the world, and some great partners. Our industry needs an event to celebrate the achievements of those around us and have a night dedicated to community, great food and drinks and entertainment."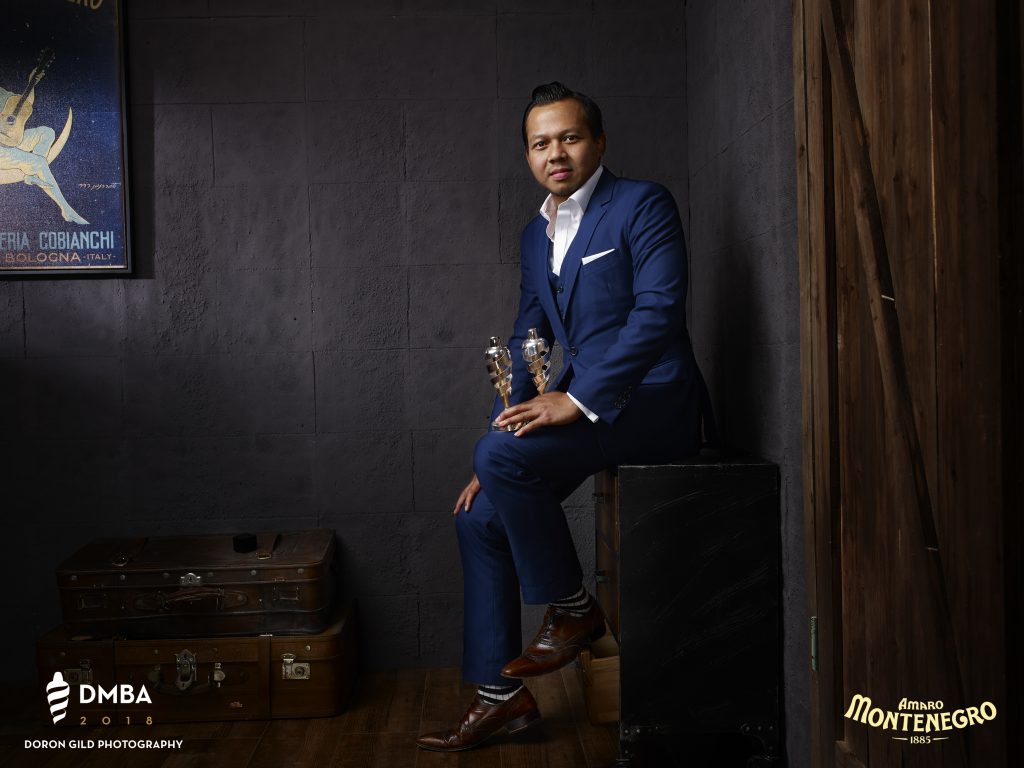 Last year's double award winner Agung Prabowo – co-owner of The Old Man – who scooped Bartender of the Year (Asia) and Bar of the Year (Asia) adds: "I love the DMBA awards ceremony, it's such a great event. It's a wonderful platform for our industry's bars, brands and personalities and creates an awareness in the world about China and Asia's thriving bar scenes."
The Awards
For the 2019 ceremony, we'll be giving out a grand total of 22 awards, including the addition of one new award: Bar Team (Asia).
Sustainability Award
Innovation Award
Bartender Brand
Brand Ambassador
Design Award
Music Program
Wine Program
Beer Program
Service Award
Restaurant Bar
High Volume Bar
Hotel Bar
Cocktail Program
Entrepreneurship Award
Founders Award
Bar Team (Asia) (New)
Bar of the Year (Asia)
Bartender of the Year (Asia)
International Bartender of the Year
Bar Team
Bartender of the Year
Bar of the Year
Nominations
As always, DMBA will release the award categories to our 40,000+ fanbase on WeChat to generate nominations. Nominations are now open and will close on September 26, 2019. Please note, the link works on mobile only and only users with a mainland Chinese mobile number can vote.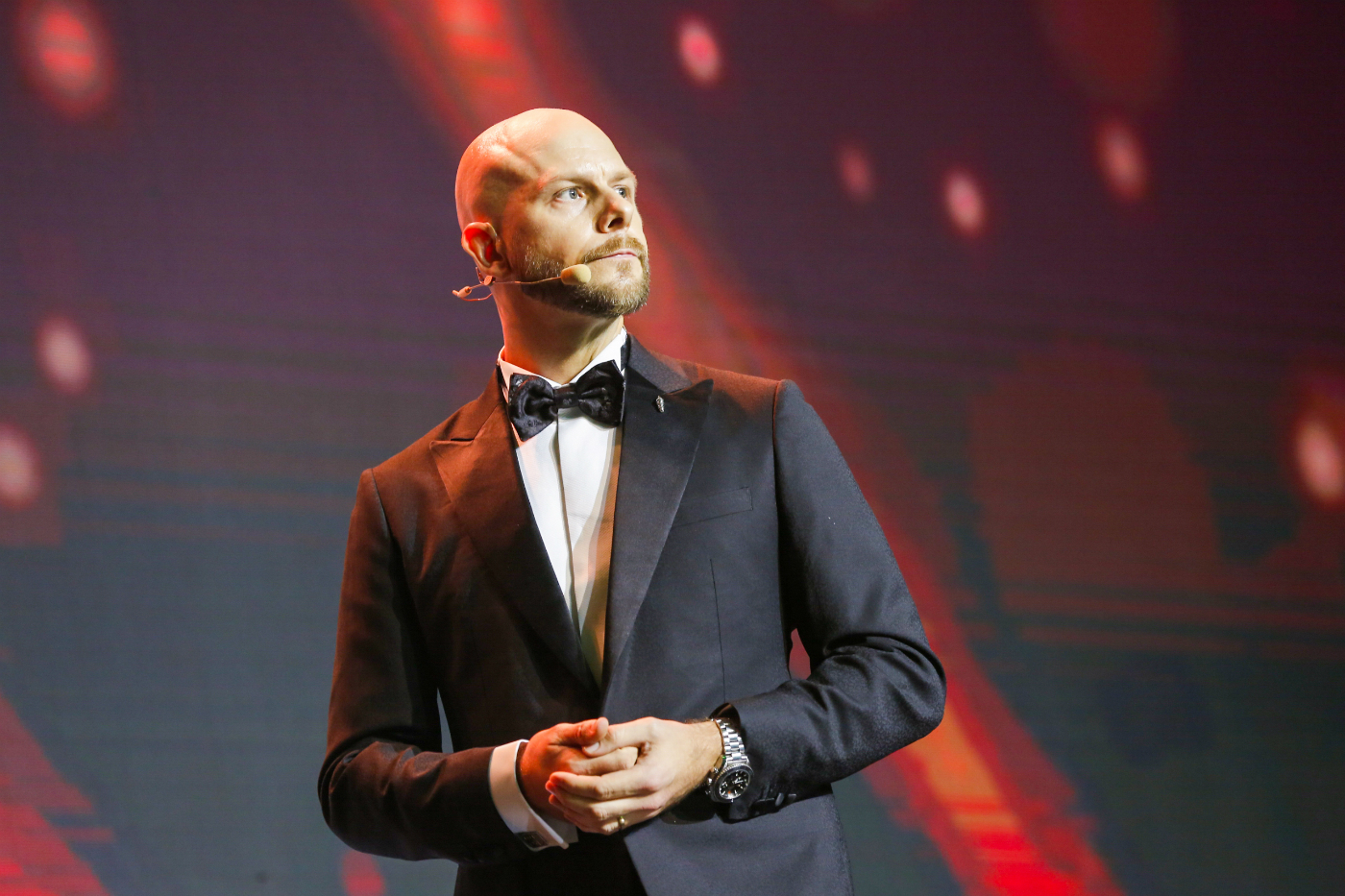 Judging
After the nomination period, the top 20 most-nominated names in each category will then be submitted to a panel of judges, made up of nearly 200 influencing industry professionals, bar owners, bartenders and KOLs across China. Certain categories will undergo further consideration by a specialist panel of select professionals; the Founders Award is decided by TWP with input from the Founders committee of past winners. A separate panel of approximately 150 industry professionals will nominate their choices for our International and Asia awards.
Judging rules from previous years still stand: no judge may vote for a venue, person, brand, or business of which they are personally associated or are doing business with. All voters must have visited the venues they are voting for in the past year, and are asked only to vote in categories for which they feel they are expertly qualified to judge. If robots, human tactics or other methods of manipulating votes are discovered in any part of our voting process, the nominations in question are removed from the lists, and the responsible parties blocked from the voting system, both for this year and future DMBAs.
Hotel host
After last year's spectacular event, DMBA will once again be held at the glorious Jing An Shangri-La hotel in Shanghai, home to one of the largest and grandest ballrooms in China. For the event, the hotel will host a sit-down black-tie dinner for 650 movers and shakers from the China and global bartending elite, as well as respected national and international press.
Bars and entertainment
Held during the festive season, DMBA 2019 will take on the theme of A Winter Wonderland. To help us bring this dazzling scene to life, we're excited to welcome a surprise line-up of award winning national and international bartenders to share their celebrated drinks and legendary hospitality.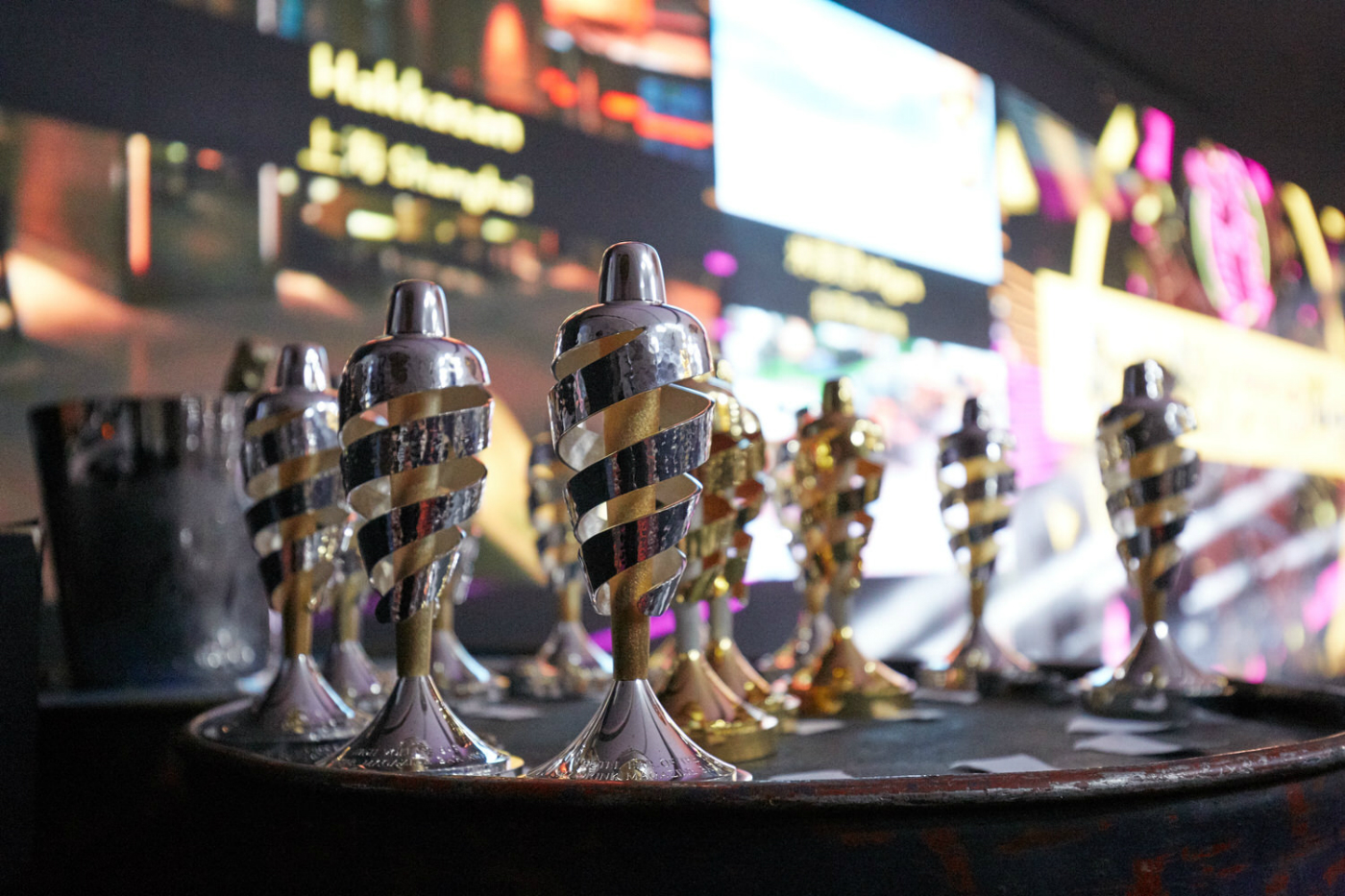 Trophies
As always, the now iconic gold, silver, and recycled aluminium DMBA shaker trophies will be handcrafted by the renowned Winter Silversmiths, located in Leigh-on-Sea in the United Kingdom.
Please note that last year's winners are not eligible to receive the same award at DMBA 2019 – view the full list of DMBA 2018 winners here.