Local Heroes: David Ong, owner of Manila's best bar The Curator Coffee and Cocktails and vinyl haven OTO, tells Holly Graham why Manila is the next big bar scene.
The Curator Coffee & Cocktails in Manila has undoubtedly been instrumental in putting the Philippines capital on the cocktail map. Ranking at 25 on Asia's 50 Best Bars, The Curator is currently Manila's best bar, and the man behind it is ever-smiling young gun David Ong.
The Curator, opened with partners Jericson Co, Bernice Tiu and Tiffany Yu and located in Legazpi Village in Makati City, is without signage but well located on what Ong calls a "drinking street" with lots of bars and restaurants. The bar started with humble beginnings in a sublet space behind a wine shop, and was designed in collaboration between Ong, his partners and architect Tricia de Borja.
"The space was already pretty nice, so we just stripped the walls to the cement, added some furniture including the bar and communal tables, and tidied it up a little. Even though it has no windows, we made it very homey," says Ong.
Three years later, Ong took over the wine shop at the front which became the coffee-centric part of the venue. This white and bright space designed in collaboration with interior designer Ylva Sigurdson provides contrast to the darker cocktail den at the back, reiterating the "coffee by day, cocktails by night" concept of The Curator.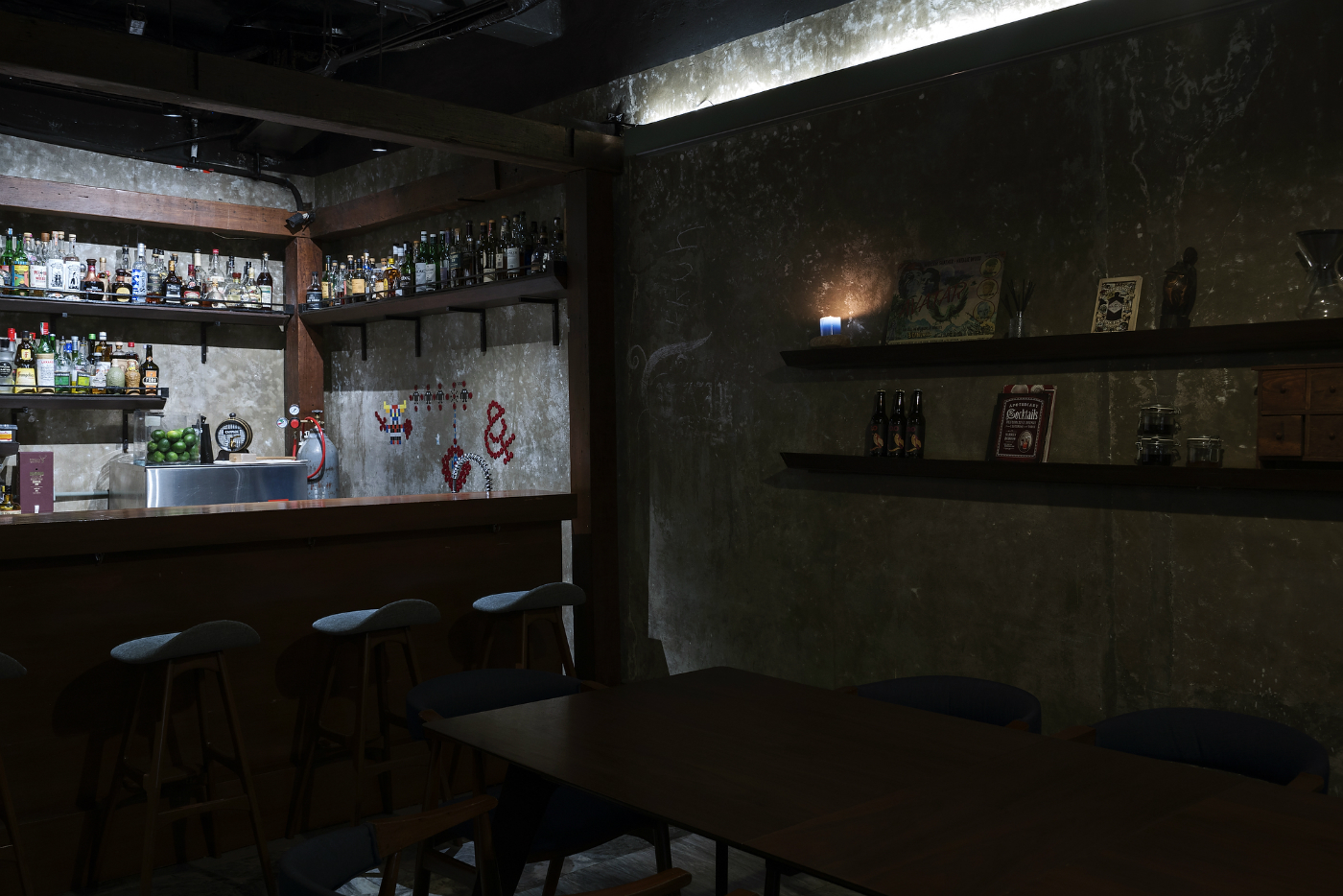 Three years later, Ong followed up The Curator with cocktail and vinyl shrine OTO,  located in Makati City's Poblacion neighbourhood. "It's a red-light district, with lots of crazy stuff happening. If you've been to Manila, you'll know what I mean," laughs Ong.
Noting that the last few years have changed the neighbourhood, Ong observes: "It's not gentrification per se, but cheaper property is bringing a new wave of characters. We have international food and specialised concepts in the area, but I think OTO is the first 'proper' bar to open there, and now we have the newly opened Agimat, which has a great concept too. Poblacion is a bit dingier but it's our only hope for a Lan Kwai Fong (Hong Kong's party district) in Manila! It's a really hot place right now."
Ong opened OTO – meaning "sound" in Japanese – with a group of school friends (Miguel and Martin Ledesma, Alfonse Enriquez, Mikey Ang, Mark Gosingtian, Martin Punzalan) he's known since he was 10 and all of whom love music. "When I got back from seven years away in Vancouver and Shanghai, we all reconnected and decided to open OTO. We wanted a music-driven venue and the Ledesmas' father has an awesome vinyl and sound system collection."
Covered in plywood to create less echo and therefore better acoustics, OTO's custom-made JBL speaker set up is a serious sound system. "We have a really varied crowd from my dad's friends to 19-year-olds, so we just have to gauge our audience and play music based on that. One of the partners will usually spin, and we have DJs every week or two, but things always get a bit loose on the decks towards closing time!"
"We used to think our cocktail idols were so far away but now we're on great terms with legends of our industry"
Though Ong says the menus at both bars are ever-evolving, The Curator is, as Ong puts it: "A lot more serious and lower key, whereas the OTO is lots of fun. At The Curator we have a rotovap, centrifuge, spinzall and lots of toys we can play with so we can challenge ourselves and our customers. The beauty of having those toys means the work is in the prep so there's less during service, meaning we can focus on hospitality." OTO's drinks are less experimental, as Ong notes a majority of OTO's customers are new to the cocktail scene. Drinks there feature a list of classics that each include one homemade ingredient, presented simply and without the oft-lamented fancy garnish.
Ong believes that it's only really this year that Manila's cocktail scene has been garnering recognition. He formerly felt Manila was three to five years behind other cocktail capitals, but now that's starting to change. "If you look at other emerging markets in Asia like Bangkok, Seoul and Kuala Lumpur and the people running those businesses, Manila is on par with the talent, skill and willingness to learn."
He calls on his fellow home turf industry to learn and grow together, whilst always acknowledging the bigger picture. Thanks to his desire to see Manila's bar scene grow, Ong also welcomes competition with open arms, saying, "We have to grab the bull by the horns together!"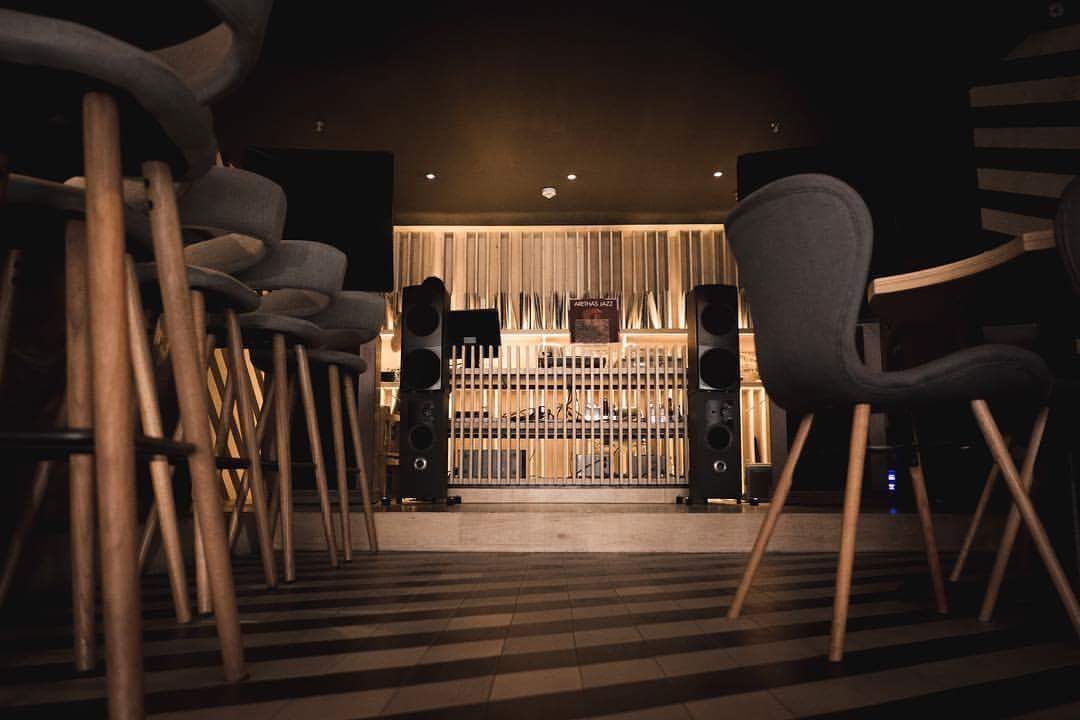 Ong has travelled almost every month this year and says that it's this, as well as bringing people in for guest shifts at his bars, that's key to showing other bartenders your scene and meeting your heroes. "We used to think our cocktail idols were so far away, but now we're on great terms with some of the legends of our industry like Alex Kratena, Philip Bischoff and Hidetsugu Ueno. We do still idolise them, but rather than thinking they're untouchable, we now think of them as friends and mentors."
On that note, Ong says that he thinks an inferiority complex can be endemic in bartenders, and encourages those that suffer to shake it off and have to confidence to go and pick the brains of others. "Who knows, they may even learn something from you as well. Be open to things and be positive, as a rising tide raises all boats."
High achiever he may be, Ong reckons he's still far from his goals. "The bars are more for fun but I'm looking to expand my other companies with my better half, Jericson Co – #YKWRoasters by EDSA Beverage Design Group – in the upcoming year. There's always a goal to be had – as for more concept bars, there's no rush! Maybe not to expand what we already have, but to do something new. My work has become me and I have become my work, and I'm fine with that!"