The new menu continues the bar's homage to Ernest Hemingway. By Holly Graham.
Since Ernest Hemingway themed establishment The Old Man opened in Hong Kong a little over a year ago, this small bar has created a big impact. With hospo heroes Agung Prabowo, James Tamang and Roman Ghale behind the venture, the bar debuted at number five on Asia's 50 Best Bars list and has been gaining international acclaim since day one. Hospitality aside, it's the creative and complex menu that keeps regulars coming back and visitors packing out the small space.
Prabowo's new menu is equally as experimental and Hemingway-centric as its predecessor. "It took me about five months to develop my crazy ideas, right down to how the menu is written – I actually don't want it to be easily understood." Prabowo wants staff and customers to interact, asking questions about ingredients and taste. "Apart from Hemingway, there's no real theme to the menu other than the need to engage and explain."
Most of the new drinks are named after a Hemingway book, and the recipe is inspired by the place where Hemingway lived when writing that particular book. Take, for example, A Moveable Feast. Written in 1964 when Hemingway was living in Paris, the drink is inspired by the Bloody Mary. It's said Hemingway was often found drinking them at their alleged birthplace, Harry's New York Bar, along with fellow writer F.Scott Fitzgerald.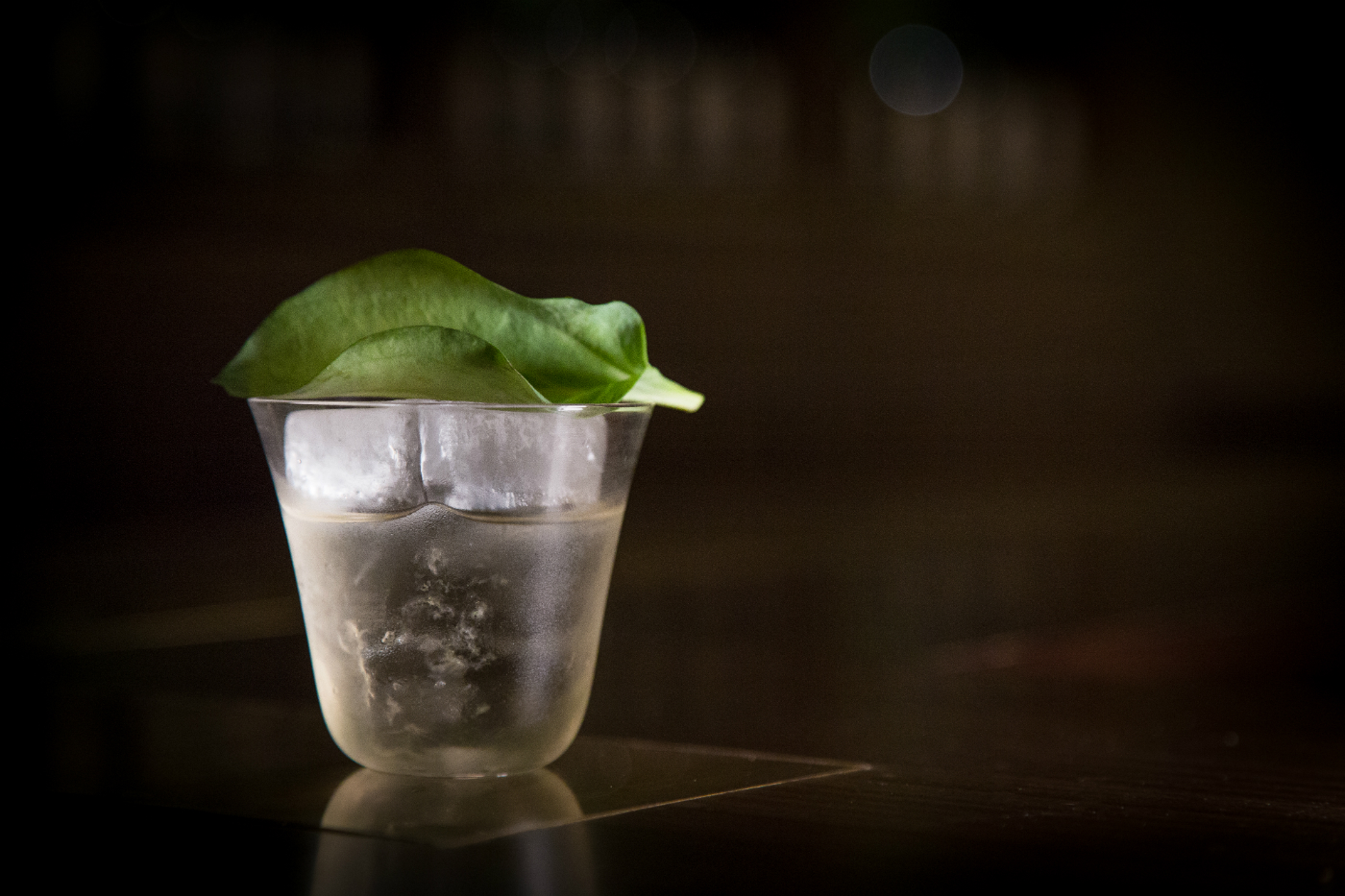 The base for this cocktail is simply described as "rotovap sea", which Prabowo explains is "Sea water and sand from special suppliers, three kinds of salts – kosher, sea and himalayan – and whole fresh clams redistilled with vodka." He then makes a basic Bloody Mary mix with cherry tomatoes, clarified in the centrifuge and seasoned, then creates a homemade coconut syrup made from fresh coconut water, centrifuged with sugar and a little salt. "I don't write 'syrup' on the menu because ours is very low sugar and I don't want people to think it's sweet. Plus, Hemingway was diabetic!"
Prabowo also makes a tincture made from rotovapped basil seeds and tomato – a long process due to tiny amount of oil that can be harvested from basil seeds. All these ingredients are then infused for one and a half days in a cheddar and parmigiano cheese wax bottle (he gets the waxy rinds from a supplier, melts them to liquid, then coats the inside of a bottle with the melted rind). The final drink is then stirred down and garnished with an oyster leaf. "Sure, it's a very costly garnish," Prabowo says, "but it elevates the experience of the drink with umami and makes it multisensory – almost like a food pairing."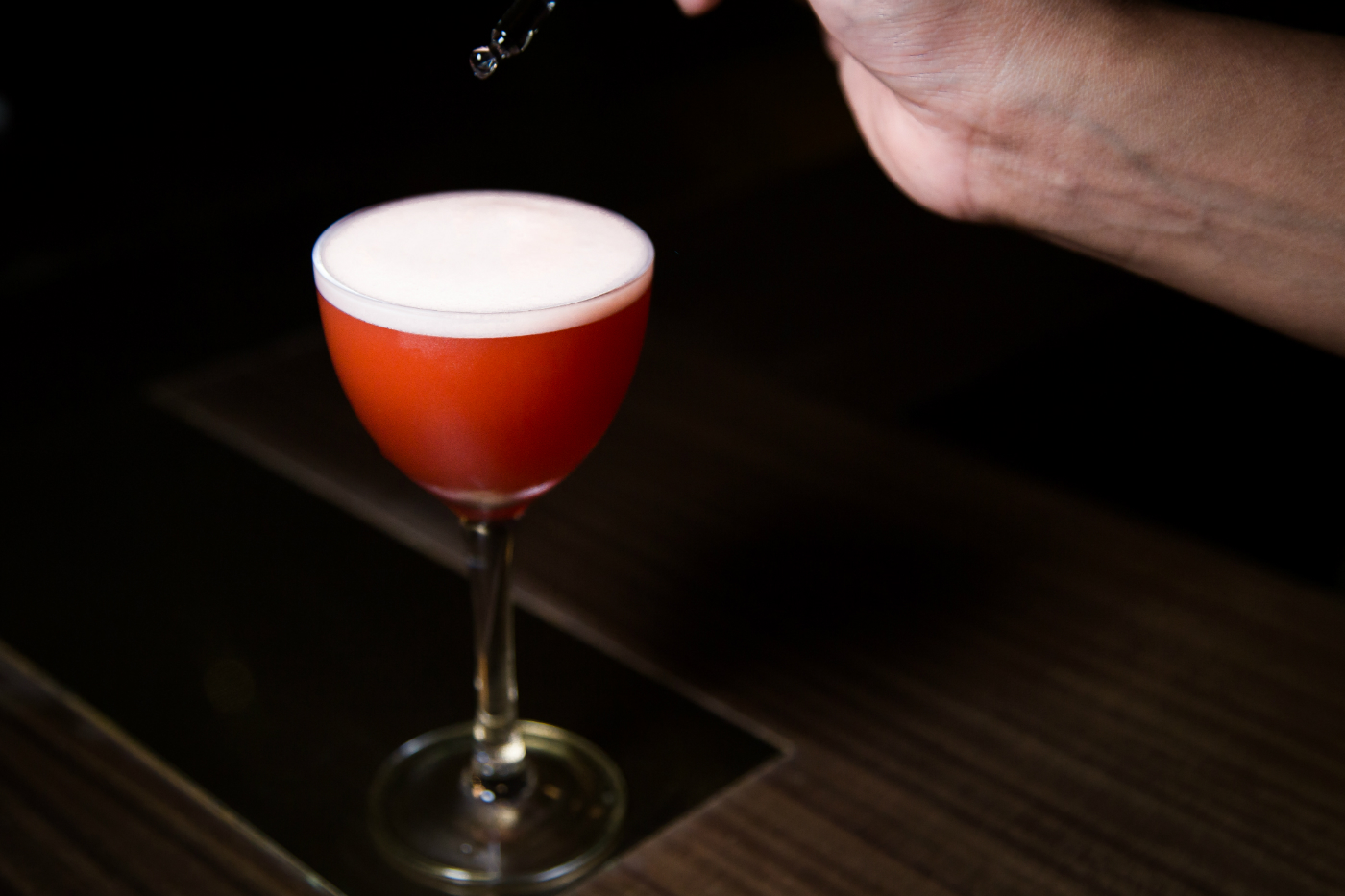 Riffing off a strawberry daiquiri, For Whom The Bell Tolls is described on the menu as "Cocoa-nibs sous-vide batavia arrack, sour strawberry and rotovapped burnt butter rum with an avocado burst". Sour and acidic, thanks to citric and malic acid replacing the lime, "It makes you pucker up, but we spray it with an avocado burst to round it out," Prabowo says. "We blend whole avocados with skin, meat, and seed to make a liquid, then add citric, succinic and malic acid and a high proof alcohol – around 95 percent – then redistill it by slow cooking to achieve an oil-like perfume that's sprayed over the cocktail."
For the uninitiated, Prabowo recommends In Our Time – clarified banana ghee and celery, salted tequila and spiced-banana skin tincture. The drink is based on the Margarita – a cocktail Hemingway often consumed whilst living in Key West, Florida. "I incorporated bananas into the recipe as they are prevalent in Key West but the flavour is very mild. We also top it with a dot of chili oil so the drink is sweet, sour, salty and spicy all at once."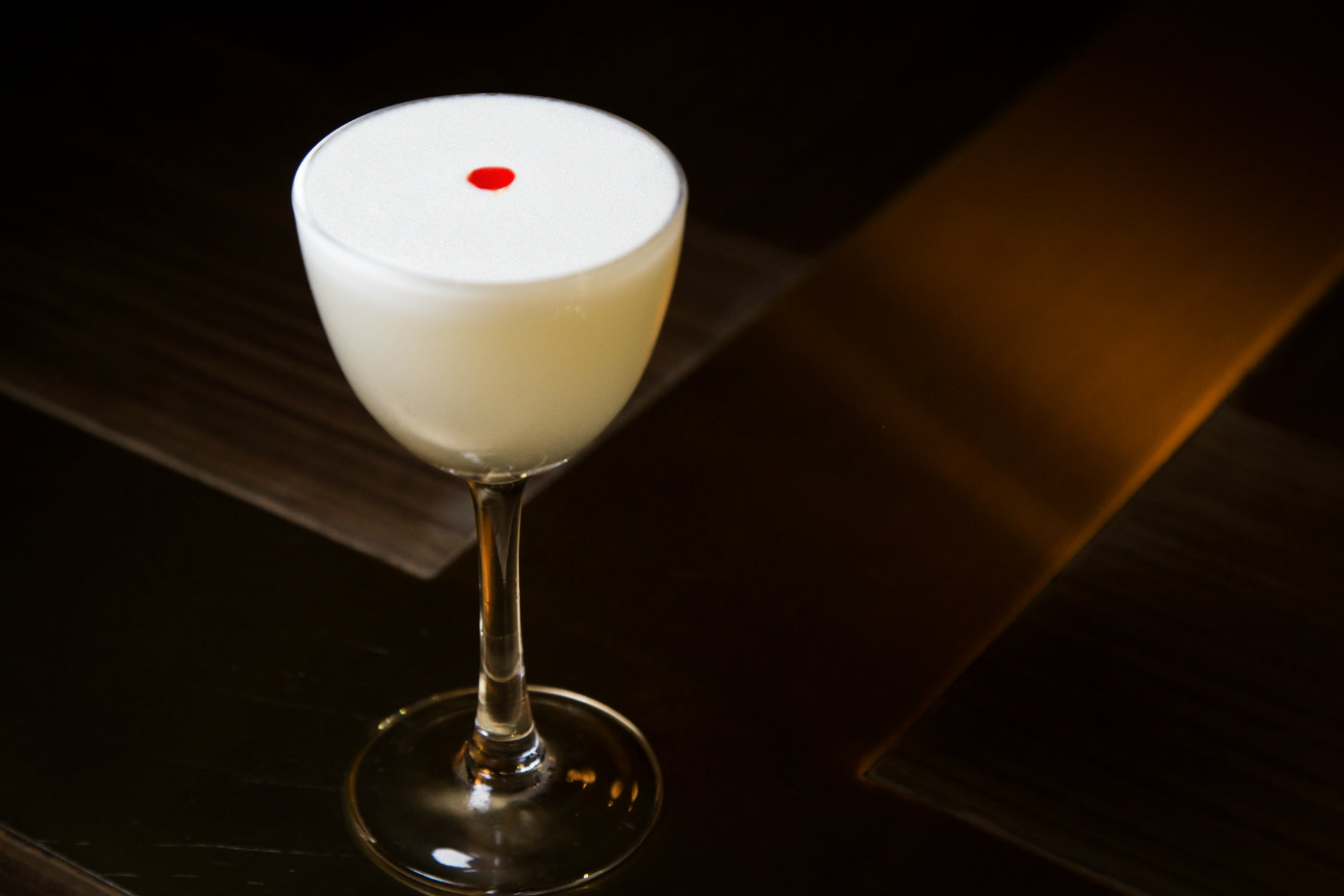 The mighty The Sun Also Rises has stood the test of time, being the only cocktail carried over from the old menu and is based on the Negroni and Jack Rose – favourites of Hemingway and his pal Fitzgerald. Made up of copra fat-washed applejack, rotovap fresh curry gin, sweet vermouth sous-vide pandan leaves and lime kaffir, Prabowo listened to his customers, who begged that he keep this drink on the menu. "It's a complex flavour and an overall experience, starting with the aroma of the kaffir lime oil, then you're hit with a slight numbness from the curry leaf and the finish is long thanks to the pandan vermouth."
Acknowledging his menu may not be for everyone, Prabowo says, "Our menu is Marmite – you either love it or hate it. I want to boost the drinking culture in Hong Kong beyond the standard classics and I suspect over the next few years, a lot more bars will be doing this kind of experimental stuff. It may involve lots of preparation but the resulting cocktails are beautiful."
---
The Old Man 37-39 Aberdeen Street, Soho, Central, Hong Kong. +852 2703 1899, theoldmanhk.com.