This article is sponsored by Distill Ventures.
Got a brilliant idea for a non-alcoholic brand? The business development programme from Distill Ventures could support you in making your idea a reality.
London-based "drinks accelerator" Distill Ventures launched in 2013 and so far has invested over 80 million USD in over 20 brands – with one of their success stories being non-alcoholic distilled spirit Seedlip. Owner Ben Branson came to Distill Ventures with the idea, and the brand has subsequently been instrumental in helping booze-free adult drinks transform from a trend to fully-fledged category.
Their success has shone a light on the otherwise untapped demand for grown-up alternatives to alcohol – drinks that give bar-goers complex and challenging flavours not otherwise found in cans of Coke, cranberry juice and the like. Distill Ventures realised the birth of this new category also meant it was completely open for innovation, with lots of space for experimentation.
Distill Ventures are now setting their sights on the Asian bar community with the company's non-alcoholic business development program. This series of investments is aimed at entrepreneurs, either within or outside the f&b community, who already have an idea for their own non-alcoholic beverages and would like assistance to kick-start the brand-building process.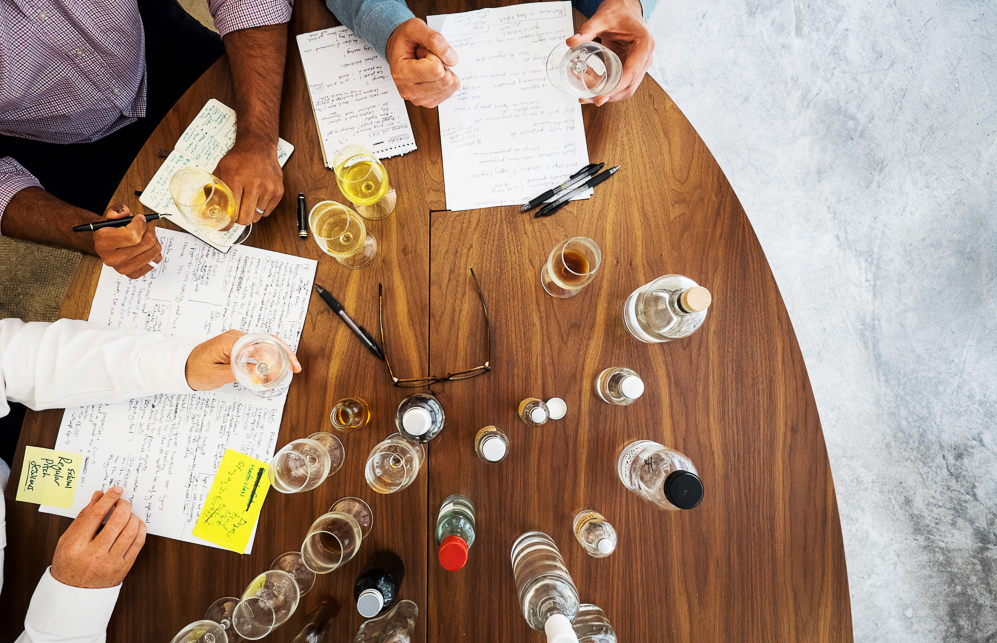 The first non-alcoholic bursary program launched in 2017, in which Distill Ventures granted five entrepreneurs GBP10,000 each to develop a non-alcoholic beverage. This year's program will again award five entrepreneurs GBP10,000. Need some inspiration? The company is looking for things like – but not limited to – spirit analogues or fermented beverages such as kombucha, kefir, vinegars and shrubs. In short, drinks that share production processes with alcohol – so think maturation, fermentation, distillation and barrel ageing. These non-alcoholic drinks wouldn't look or feel out of place in your hand at the bar and the bottling and branding will help them fit comfortably on the back bar among booze.
There's no catch, either. Individuals who are successfully awarded the bursary do not have to give up any share in their business, or even have to guarantee a ready-to-market drink comes out as the result. However last year, a large proportion of the recipients went on to receive additional investment for their brand.
How does that work? Since 2013, through a combination of cash investment, acceleration, mentoring and partnering, Distill Ventures has helped drink entrepreneurs go further, faster. The program helps companies grow with investment boosts at key stages, but also helps and advises companies who are both starting and scaling with marketing, branding, production and distribution, among other essential parts of growing a business. Distill Ventures remains as a minority shareholder, and the entrepreneur keeps control of their business.
Distill Ventures is an independent entity, but is funded by Diageo, who has the right of first return on any brand in which Distill Ventures invests. Any brand entering the Distill Ventures portfolio therefore comes in with the understanding of one day possibly being a part of Diageo.
But long before that happens, these one-time investments in non-alcoholic beverages provide an essential first step. So if you think you just might have an alcohol-free drink idea that could change the world and the way we drink, applications are now open here, and close September 7.
For more information, watch Distill Ventures' "Drinks of the Future – The Continued Rise of No & Low Alcoholic Drinks" below: