Following a relatively quiet eight months for one of Asia's cocktail capitals, Hong Kong turns it on with five new openings. By Holly Graham.
Since The Old Man opened last year and came in all guns blazing, taking the highest new entry at number five on 2018's Asia's 50 Best Bars, bar openings in Hong Kong have been few and far between, save for Jay Khan's Oaxacan agave shrine COA in late 2017. Fast forward to summer 2018 and Hong Kong is back with a vengeance, with openings including more bartender-owned establishments and local restaurant group juggernauts adding bars to their portfolios.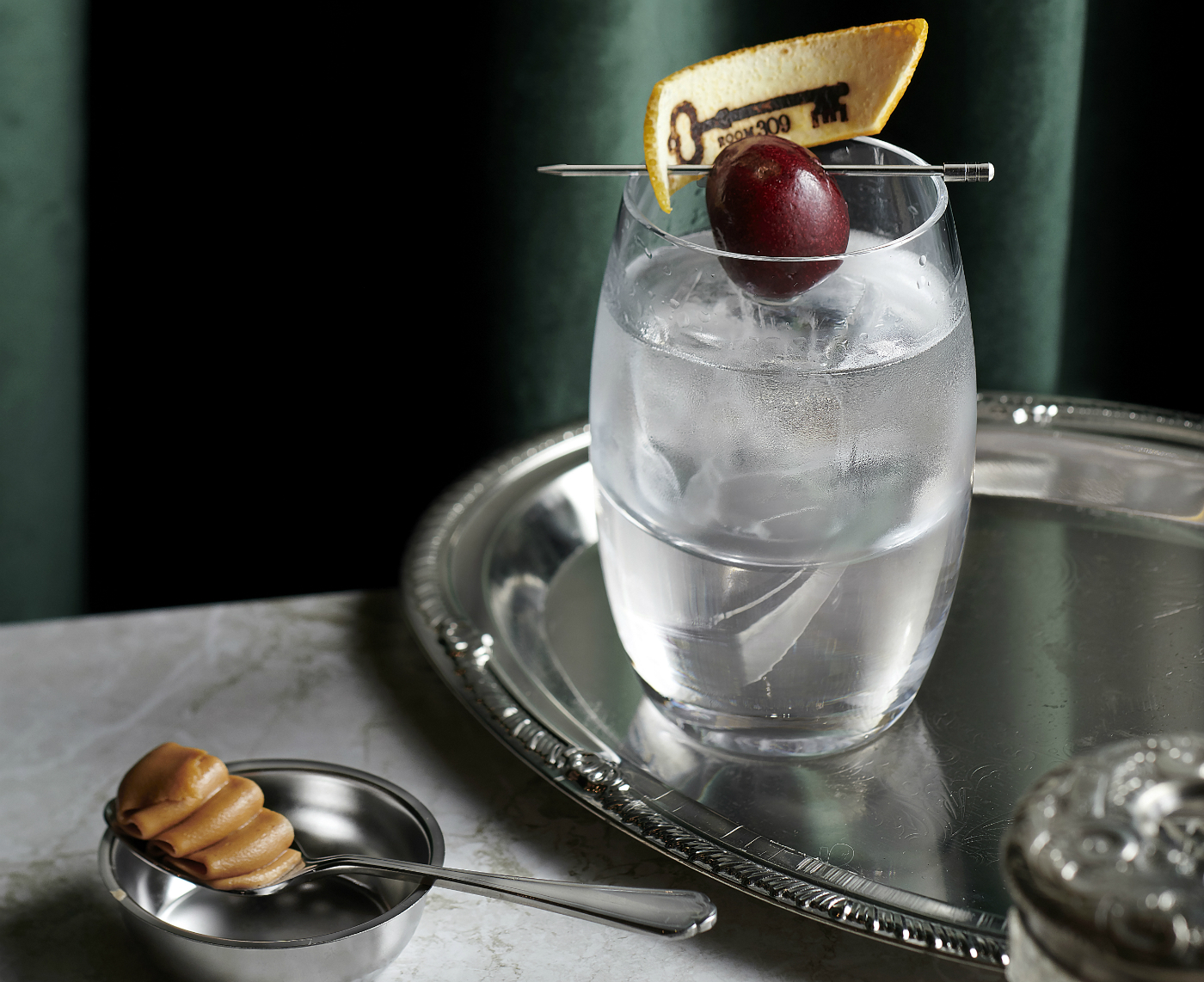 Room 309
Charlene Dawes' Tastings Group has added Room 309 to its well established stable of Origin, Quinary, VEA and The Envoy. Room 309 slices The Envoy in two, taking over the otherwise underitilised half of the bar with Hong Kong bar legend Antonio Lai and bar manager Hungie Fong at the helm.
Playing off the fact the bar is located in boutique hotel The Pottinger, guests must enter using a key card given to them at The Envoy's reception. "When we were in the run-up to opening, we forgot to tell The Pottinger reception staff the concept, so they were really confused when people kept ringing up and asking about Room 309," laughs Lai. Seating just 20 guests, the semi-secret nature of the bar means it's a more intimate affair than the group's other venues.
Room 309's signature menu features eight clear cocktails, displayed on an "invisible" menu made of Perspex. The reason behind the decision? "We want guests to really use their palates, as opposed to other senses, to experience the drinks," says Lai. "We've taken away as much of the colour as possible by clarifying the cocktails using methods such as rotovapping and centrifuging." Think clear Old Fashioneds made from re-distilled peanut butter bourbon with homemade wood chips bitters and banana concentrate, or the Clear Colada Punch – a clarified milk punch take on the Pina Colada.
Though the drinks may be clear for the most part, garnishes shine, with dehydrated watermelon slices paired with a watermelon Martini made with centrifuged watermelon juice, or a mini key lime pie paired with the Gone Gimlet of re-distilled yoghurt gin with lemon peel, tonka beans, cream and homemade lime cordial. The bar also caters to those who don't fancy crystal clear cocktails, with a collection of old school classics such as Blood and Sand and Between The Sheets.
---
Room 309 3/F The Pottinger Hong Kong, 74 Queen's Road Central, Central, Hong Kong. room309.hk.
---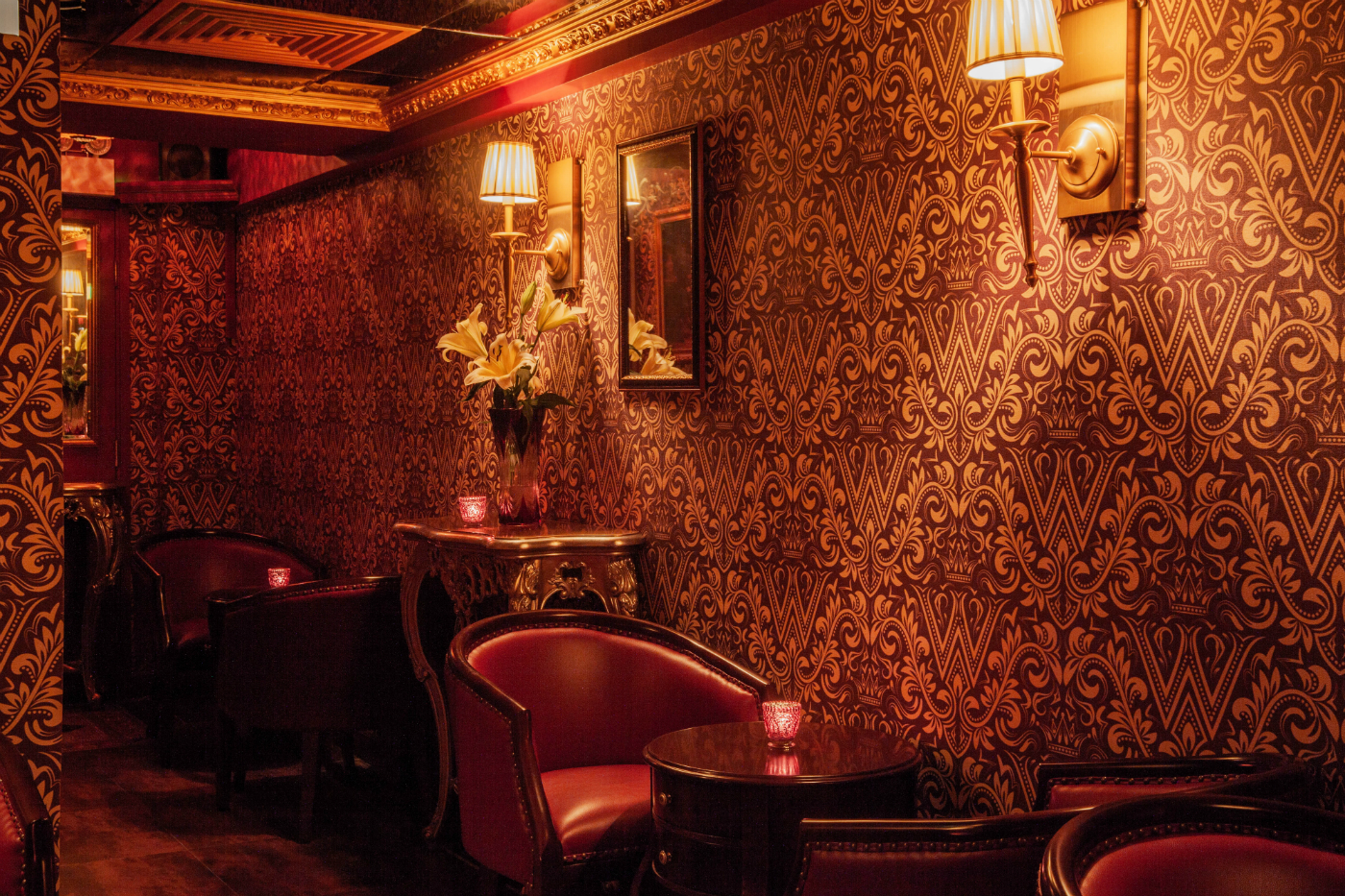 The Wise King
Opened by Lobster Bar alumnus Joe Villanueva and Sandeep Kumar – the man behind beverage programmes at Hong Kong institutions such as China Tang and Howard's Gourmet – The Wise King adds to Hong Kong's slowly growing catalogue of bartender-owned establishments. The modern classic bar takes its cues from what Villanueva calls "the decadent era of the 13th century under the reign King Alfonso X of Castile, aka 'The Wise King', who once ordered that no alcoholic beverage should be served unless it was served with food."
The small drinks menu features nine cocktails spanning signatures, barrel aged, low and no alcohol and gins and sherries with tonics. "We're also very much inspired by culinary techniques such as reductions and sous vide cooking, which we've used for some of our cocktails, like El Sabio – a spiced peach and pineapple wine reduction with cava," says Villanueva. The equally compact food menu features Spanish cheeses and cold cuts, as well as other tapas classics like croquettas and patatas bravas.
Commenting on the current state of Hong Kong's bar scene, Villanueva says: "We're very happy to see our fellow bartenders opening their own bars and trying to push the envelope with cocktails, as it shows that the city has expanded beyond Sex On The Beach or Mojitos. At The Wise King, we chose to stick to modern classics to mesh with our theme and decor." The windowless space is cosy, but with regal nods of luxury from its royal reds and gold accents. As Villanueva says: "It's indulgent, yet laid back, taking inspiration from old world dressing lounges." The late opening hours and bartender brunches planned for the future show Villanueva and Kumar are staying loyal to their fellow bartenders by creating a space for the industry as well as consumers.
---
The Wise King 25 Staunton Street, Basement, Tsung Wing Lane, Central, Hong Kong. +852 2326 5822, thewiseking.com.
---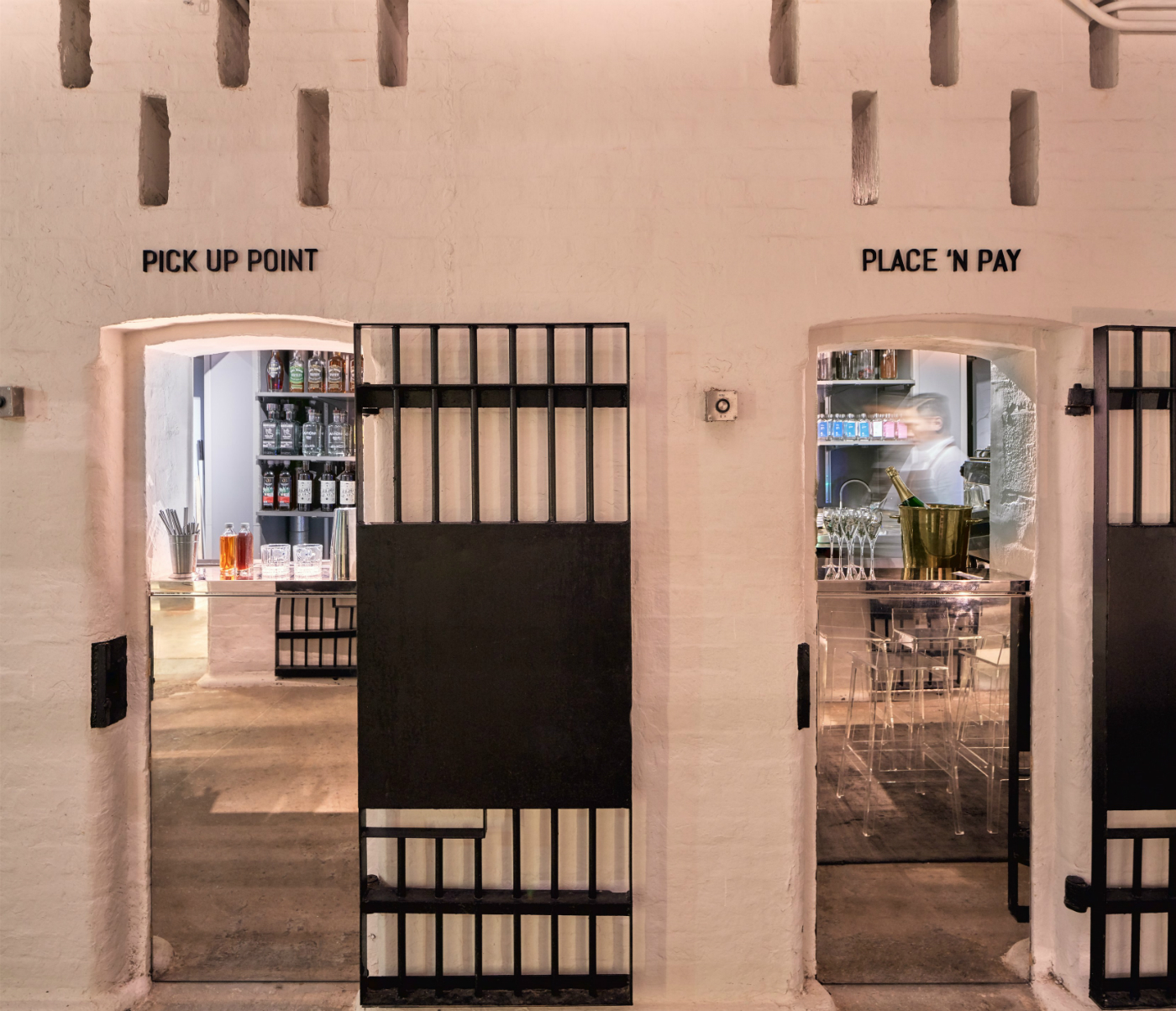 New and noteworthy
Pololi – Hong Kong's first Hawaiian poke joint and brainchild of Singaporean Steph Kudus – has opened flagship store Pololi Ohana complete with a bar dubbed Ona (Hawaiian for drunk), serving predominantly rum-based cocktails. Under the tutelage of The Pontiac's Beckaly Franks, Kudus and her team – who otherwise had no bar experience – learned to make drinks and created a menu including the Hotnail with Plantation 3 Star Rum, ginger extract, lemon juice, simple syrup and Averna – a homage to Franks' signature Hobnail.
Pololi Ohana Shop C, 58-64 Paterson Street, Food Street, Fashion Walk, Causeway Bay. +852 2755 8099, pololikai.com.
Behind Bars is the first bar to open in Hong Kong's eagerly anticipated former police station Tai Kwun. Located in an ex-prison cell block, the bar comes from LGBT nightlife mogul Angus Wong, with drinks designed by JIA Group's group bar manager James Barker. In the name of efficiency and the small nature of the venue, all cocktails are pre-batched and bottled, meaning guests order at one alcove, collect their bottles at another, and sip them in a prison cell.
Behind Bars G/F, E Hall, Tai Kwun, 10 Hollywood Road, Central, Hong Kong. fb.com/behindbars.hk.
Hugger Mugger is the first bar from ever-expanding restaurateurs Pirata Group, whose venues include pasta chain Pici and Hong Kong's first Japanese-Peruvian restaurant TokyoLima. With a menu designed by group bar manager Dom Carella, the British salon serves cocktails inspired by British legends, such as an homage to Ian Fleming's James Bond with "shaken not stirred" dry Martinis and classic Charlie Chaplin cocktails.
Hugger Mugger Basement, 43-55 Wyndham Street, Central, Hong Kong. +852 2362 8988, huggermugger.hk.